Low and slow
Celebrated Chablis producer Domaine Christian Moreau Père et fils started as barrel-makers in 1814 before becoming wine merchants. When they sold the merchant business, they retained the vineyards and started vinifying and marketing their Chablis wines again with the 2002 vintage.
At the 2019 International Wine Challenge, their Grand Cru Les Clos 2017 won the Chablis Grand Cru Trophy, White Burgundy Trophy, French White Trophy, International Chardonnay Trophy, and the IWC Organic Trophy.
The wine comes from a beautiful 3ha plot within Les Clos, one of the best – if not the best – of the seven climats of the Chablis Grand Cru appellation. It's on the southwest-facing slope above the town of Chablis, with Christian Moreau's part extending almost all the way to the trees at the top of the hill. The vines are 45 years old at the bottom, 65 mid-slope, and 60 at the top.
The vinification of each parcel is slightly different.
Fabien Moreau, who represents the sixth generation, told
Canopy
: "The bottom part of our parcel did 60% in stainless-steel tank, 40% barrels. The middle part did 50% in stainless-steel tank, 50% in barrels. The top part, 100% in barrels."
Regarding their barrel regime, Fabien said: "We are using only French oak, 228L barrels and a few feuillettes (132L) from four suppliers. I have tested many different suppliers but very few are doing a real effort to adapt the 'burning' to the typicity of the Chablis wines. In general, we ask for very tight grains of oak, slow heat with low temperature. We are looking for the tannin of the oak, not toasted flavours. We are from Chablis!
"I'm buying 10-15 new barrels each vintage and I keep them 6-7 years maximum. Not too new, not too old."
For Les Clos 2017, Fabien said they used "5% of new, the rest between 1 to 6-year-old barrels. It stayed 11 months in barrels with the alcoholic and malolactic fermentation, after we did the blend of the three parts it stayed five more months in stainless-steel tank before bottling".
How to make a wine that's 'just beautiful'

The move to larger barrels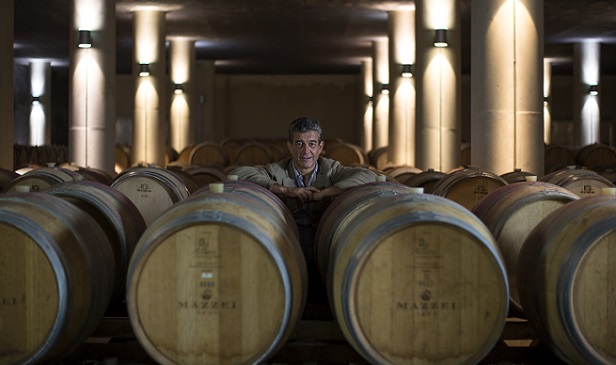 There are about 3,000 barrels in the Mazzei family's vast cellar, 15 metres underground, near the hamlet of Fonterutoli. Here, in the heart of Tuscany's Chianti Classico, Bordeaux-made barriques have been pushed out to make room for Burgundy-built 500L tonneaux.
Francesco Mazzei, who runs the business with brother Filippo, explained: "We found that the 500L is the perfect thing for the Sangiovese. We started with a big amount of barriques then we've moved progressively to 500L."
Regarding the move from Bordeaux to Burgundy barrels, he said: "It's probably more precise for this kind of wine. It matches better, which makes sense. Sangiovese is not like Pinot Noir but it's definitely closer to Pinot Noir in terms of shape and profile than to a Cabernet Sauvignon or a Merlot."
They are, however, continuing to experiment with different coopers and levels of toast. "It's such a huge world of nuances," he said.
Typically, Mazzei's wines are aged for 18 months in the tonneaux (30-50% new), before blending and finishing in cement tanks.
Reaching new heights with Sangiovese

Taste with coopers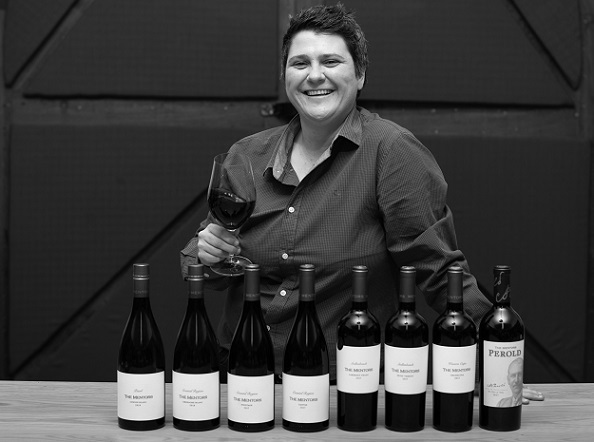 Tasting with coopers is an essential part of a winemaker's job, according to KWV's Izele van Blerk. Izele, who's in charge of the giant South African winery's premium Mentors range, says she spends as much time tasting with coopers as she spends in the winery and vineyard.
It's because barrel selection is one of the three most important aspects of her role, along with choosing the right picking date and managing the juice's pH. When she uses barrels, it's generally 95% French oak of 300L and 500L capacity plus 5% new American oak to bring "that sweet sensation" to the brand's Pinotage and Shiraz. "I don't want to taste the oak, it needs to treasure all the fruit and varietal expression," she told
Canopy
.
Building components for better blends
Mixing French and American

When I met Slovenian winemaker Leon Gjerkeš last year, at his family farm in Fikšinci, near the border with Austria, it was mainly to talk about his unusual Laški rizling, which is made in a 600L barrel-shaped stainless-steel tank and served with the finest of fine lees.
But he also makes an unusual Chardonnay, called Woodstock, which is aged for a year in equal parts of new French oak, new American oak and stainless steel before blending. Leon said he wasn't happy with his wine when he put it in new French oak, and he wasn't happy with the result from new American oak, but when he mixed them together and topped them up with Chardonnay from a stainless-steel tank "for balance", he was delighted.
He ages the blended wine for a further six months in stainless steel to allow the elements "to connect" and bottles it on August 5, the anniversary of the Woodstock music festival. Marking the 50th anniversary of the peace and music event, the 2019 vintage will be released in magnums next year.
'Shake and aerate before use'

Don't mask the terroir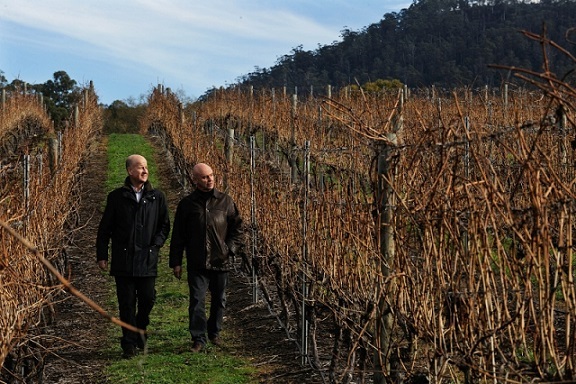 While uncovering the secrets behind the 97-point Tolpuddle Vineyard Chardonnay 2018 – the Tasmanian wine named the best Chardonnay and the Champion White Wine at the International Wine Challenge 2020 – co-owner Michael Hill Smith (right) told Canopy about their oak regime.
"We use 228L French barriques purchased from various cooperages," he said. "We prefer longer aged timber, tight grain and mid-light toast. No more than 30% new oak in any year as we are very sensitive to 'over-seasoning' which we believe can mask true expression of site."
After nine months in barrels, the wine is blended and racked to stainless-steel tanks. "We believe time in tank pre-bottling on yeast lees helps the wine knit together without picking up additional oak flavours," Michael said.
Making a Champion White Wine

Pairing oak and terroir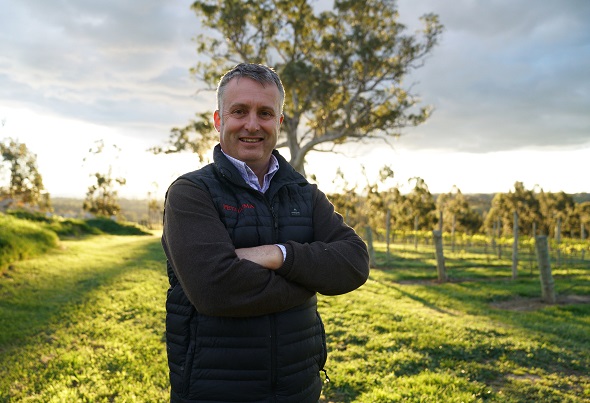 Like many Australian producers, Petaluma has toned down the oak influence on its Piccadilly Valley Chardonnay and only occasionally makes a "big old buttery" version with 100% new oak, 100% MLF.

Winemaker Mike Mudge, who's in his 32nd year at the company, says there are still fans of this style and when they bottle 150 cases of it, it "sells through quite quickly under the Petaluma Project Company label".
Mike stresses, though: "It's not a style we're chasing, but we still make it and you'll still get the odd barrel we let go through full MLF to do those individual bottlings."
After making the company's Croser sparkling wine and switching to head up the still wines in 2005, Mike started refining the company's oak regime – gradually knocking back the new oak component, fine-tuning the sizes and coopers, and matching the barrels to the different parcels within the Piccadilly Valley.
The result, he says, has been increased complexity, elegance and ageability.
Petaluma has seven parcels in the Adelaide Hills' Piccadilly Valley and vinifies each separately. Some parcels get 5% new oak while others receive up to 90%, with the barrels of different sizes coming from different French coopers.
The declared percentage of new oak in the 2019 Piccadilly Valley Chardonnay is 35%; the remainder being one or two-use barrels and a combination of barriques and hogsheads, with most of it coming from longtime favourite Dargaud et Jaegle and François Frères – but there are also "small yet important contributions" from Sirugue, Cadus and de Jarnac.
Pairing oak and terroir

A little for Sauvignon Blanc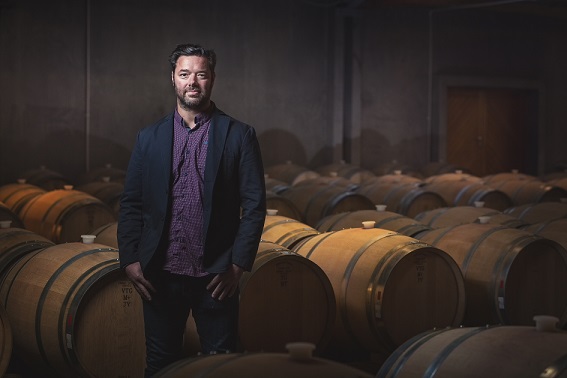 Cloudy Bay Sauvignon Blanc, the poster wine for New Zealand's Marlborough region, now features a small percentage of wine fermented at warmer temperatures in old French barriques and large format oak vats (10,000L).
During a Zoom call with winemaker Dan Sorrell, I tasted the 2020, 2016 and 2006 vintages. The 2006 was made entirely in stainless-steel tanks. When Dan joined Cloudy Bay in 2015, they started experimenting again with oak, and used about 3% of oak-fermented Sauvignon Blanc in the 2016 and 4% in the 2020. In other recent vintages they have used up to 7%.
"It's not a fixed percentage that we go for, it's based around what the fruit is telling us," he said.
Dan went on to explain that they use less in vintages where "we had the concentration", adding: "We use it to pull some flesh around the wine."
Regarding the type of oak, he said it's "neutral French oak, with a minimum age of five years. We are not looking for any oak flavour character to come through, only the texture".
The secrets behind Cloudy Bay Sauvignon Blanc

Ready to drink young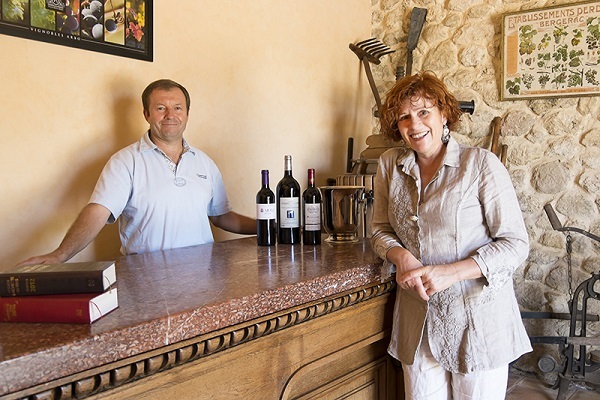 In Bordeaux we have seen a move towards easy-drinking, great value reds crafted to drink when young, but still with good ageing potential. Fruit-forward wines, made with shorter macerations, gentler extraction methods and less new oak and sulphur.
Bernadette and Joseph Arbo (
above
), owners of Vignobles Arbo, have gone one step further and have experimented with unoaked reds. Bernadette told us: "We stopped using oak for one of our flagship cuvée to keep the freshness of the fruit. We would like to get the true expression of our terroir and the pure expression of the fruit. We, like our consumers, are more into 'juicy' wine, with freshness and great drinkability."
Does this mean you are turning your back on oak completely or are you just reducing it?
Bernadette:
"No, we still use oak for our red wines. We work a lot with our closest neighbours like Sylvain in Libourne, as we encourage local producers, especially when they are very good. We also work with some Burgundian coopers like Berthomieu, we like their style, very refined and pure.
"We are producing a beautiful cuvée – Chateau Godard Bellevue – with a great complexity and depth. It is a blend of old Merlot vines and Cabernet from our best terroir. This wine needs oak to round its tannins, to 'polish' them. According to the terroir and according to our cuvée personality, we use oak, but we never overuse it. We like the delicate toast that oak can bring to our wine, for us the oak is an asset and not a mask."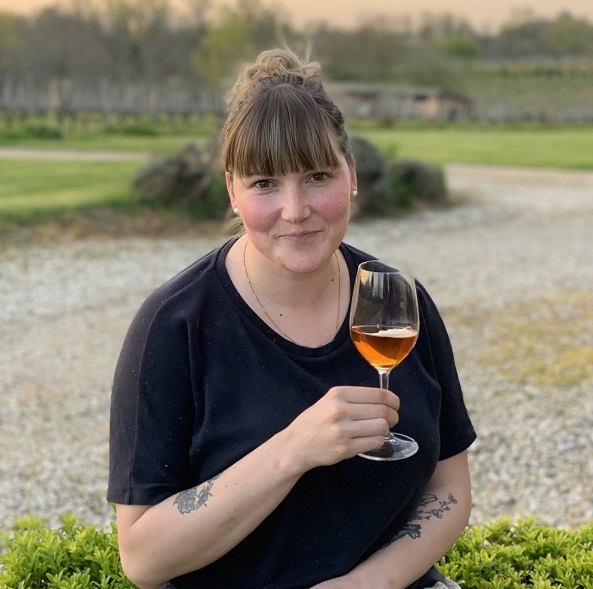 At Château Carsin in Cadillac Côtes de Bordeaux, Nea Berglund (above) has been experimenting with clay amphorae since 2017 but believes French oak still has an important role to play in her family's wines.
She told
Canopy
: "For me, French wine barrels definitely play a big role and I don't see myself moving away from using them. However, in the past 10 years, we have moved further away from using new oak and I prefer to use my barrels up to eight years. The older they get, the less oakiness they give to the wines, but they still help the wines to mature. When using older barrels, it's easier to make wines with fresh and fruity style, just the way I like it. I'm not a big fan of big tannic wines that need dozens of years to age."
She added: "I buy my barrels from friends to be sure that they have been kept clean and well. I'm also lucky to have friends who have nice wineries! I always want to have a mix of cooperages, toasts and ages of barrels, the more diverse the better! Every year I try to buy some barrels of one or two years old, but usually I don't buy any new barrels, that's too much of the new oak taste for my wines."
Bordeaux's Mavericks
Round not oval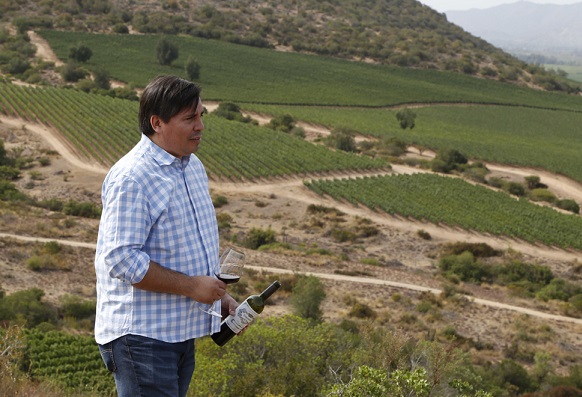 For its premium series of Carmenère, CA, Chile's TerraNoble has been tinkering with the percentages going into barrels and foudres and the sizes of the barrels and the size and shape of the foudres. The percentage of wine going into foudres has increased by 5% each year since 2016, from 15 to 30%. And the reduced volume going into barrels is going into larger barrels – 300L instead of the previous 225L.
Winemaker Marceló García told
Canopy
: "The most important thing in this project of CA1, CA2 is to show the terroir, so when you use foudres you know you have less surface contact between the wine and wood, so you can keep the classic notes from the Carmenère but at the same time you can work the structure and body."
He added: "As of harvest 2016, the use of 2,000L foudre was included in the CA project. In subsequent harvests we have used 2,500 and 3,500L foudres – all round, since I like the way the structure of the wines works compared to the oval ones.
"The 2018 harvest was a normal climate year, without rain and with average temperatures, which allowed a slow maturity, with high acidity and interesting fresh fruit, favouring almost 30% foudres and the rest in 300L barrels of first and second use."
Terroir hunting in Chile
Better quality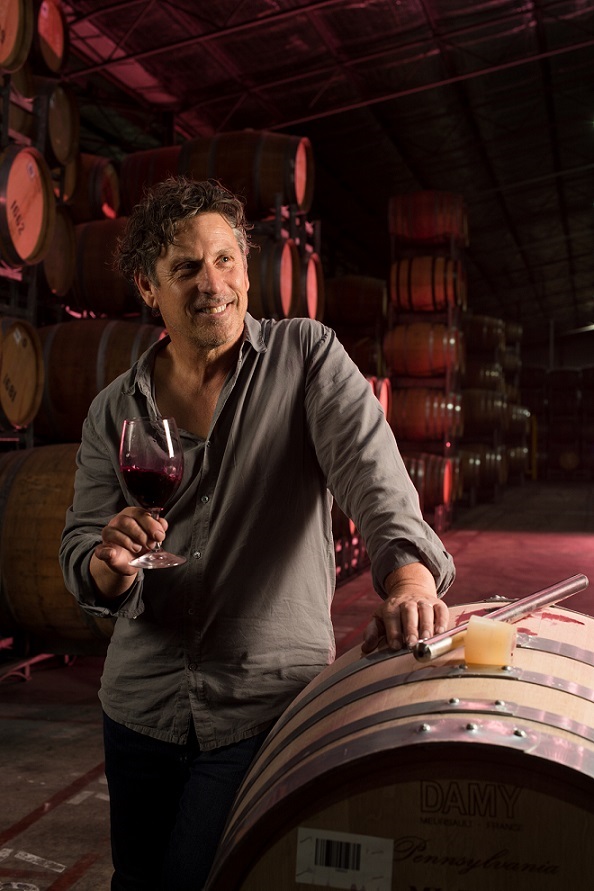 When Grant Burge's winemaker, Craig Stansborough, talked to us about the improved Shiraz and Cabernet Sauvignon coming from Australia's Barossa, he mentioned three trends:
Improved extraction through longer time on skins and warmer ferments;
Increased use of native yeasts and whole bunches in the fermentation;
And better-quality French oak – but less of it – and much less American oak.
"We're probably pulling it out of the oak a little sooner as well," Craig continued. "Probably two to three months earlier than what we did before. Once we start to get to November and December, we get some really hot days and we haven't got the luxury of magnificent underground caves or cellars that maintain temperature control. The last thing you want is to leave wine in barrel when the cellar starts to heat up a bit."
When Craig started at Grant Burge back in 1993, they shared a contract winemaking facility with other producers. While the other producers were running Shiraz into oak at 6 Baume, Grant Burge were doing it at 4-3 Baume. Now they leave it on skins until it's nearly dry. Which could mean an extra two to five days – "because we feel that little extra extraction adds to the layers".
He says they usually move it when it has only 3-5g/L of residual sugar to get better integration. "We don't like putting clean wine into new oak, we find we don't get any integration."
The single-vineyard Filsell Shiraz is then aged for 18 months in hogsheads and puncheons – a combination of French and American oak, 35% of which is new. The balance is matured in a combination of one-, two- and three-year-old French oak.
Switching from predominantly American to French oak is one of the biggest changes Craig has seen throughout the valley.
"We feel it gives us more subtlety, gives us the structure that we want," he said.
How to make an iconic Shiraz for today's market
Managing micro-oxygenation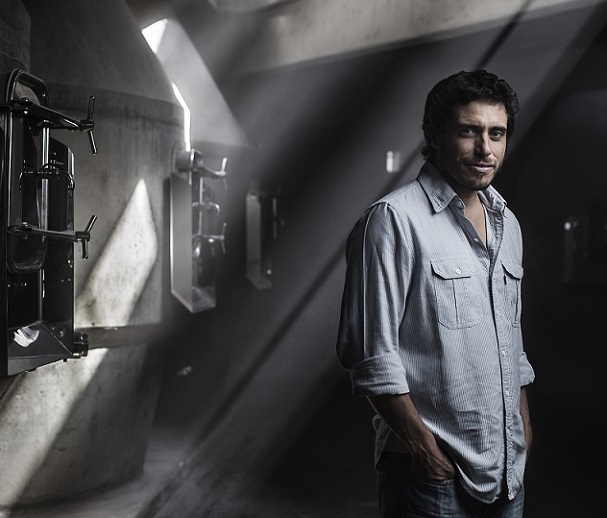 Sebastián Zuccardi, one of the most highly regarded winemakers in Argentina, makes his decisions by walking in the vineyards or tasting in the winery. He doesn't follow recipes or protocols; he follows his instincts. "I have some idea but no protocol," he told me.
Regarding his extensive range of premium Malbecs, he said: "The way that I'm working is completely different (to my predecessors) because when we started to make higher wines in 1997 the concept was more concentrated, a little bit more overripe, over-extraction, and over-oak, and I feel I reduced these three things a lot. The wines are different now."
There are at least 13 Malbecs listed on the Familia Zuccardi website (not including different vintages) and many more in the bowels of the family's architecturally stunning winery in the Uco Valley.
The Zuccardi Malbecs are aged in concrete vats or large foudres because Sebastián wants "less micro-oxygenation during the ageing" and he doesn't want too much oak influence. "Because I feel that oak is not part of the place. I'm not saying that I don't like oak, because I feel you can make a great wine in concrete, a great wine in stainless steel, a great wine in oak and you can make a very bad wine in concrete, in stainless steel, or in oak. It's more important the place, the viticulture and who makes the wine than the material. But I know that I don't want to work with new oak. So, in general, I work with used oak and concrete. And because I feel Malbec is extremely sensitive to micro-oxygenation, I try to work with thick sizes of oak, so it's for that reason that I work with concrete and foudres. And yes, when I sit to do the blend, I have no preference in terms of one or the other. The wine has to tell me what I have to do."
The foudres have a capacity of 2,500L. "It's a good size in terms of my vineyard plots," he said.
The Austrian-made French oak barrels that he does use are always untoasted. "I know at the beginning it will be very tannic so I use them for entry-level wines for three or four years," Sebastián says. Then they are ready for his top wines.
Sebastián Zuccardi's winemaking tips
Lighter toast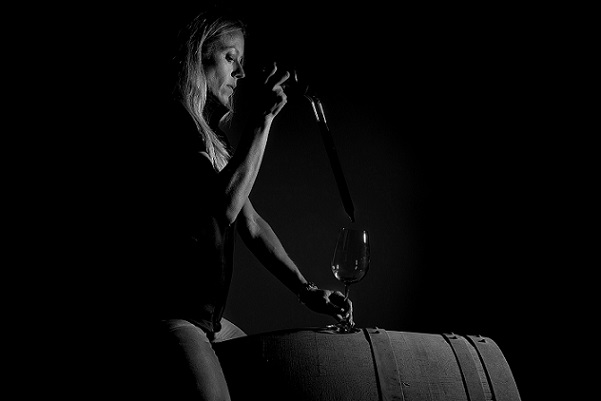 For the incredible Super-Tuscan wine Indaco – equal parts Malbec, Cabernet Sauvignon and Merlot – Tenuta Sette Cieli's winemaker, Elena Pozzolini (above), uses medium-toasted oak barrels from Bordeaux. 30-50% are new.

However, this may be about to change. Elena told
Canopy
: "From next year we are trying some light toast just to maybe increase the percentage of new oak but reduce the toast."
Making Bordeaux blends in Tuscany
For views on oak from coopers,
click here
.
Traditional methods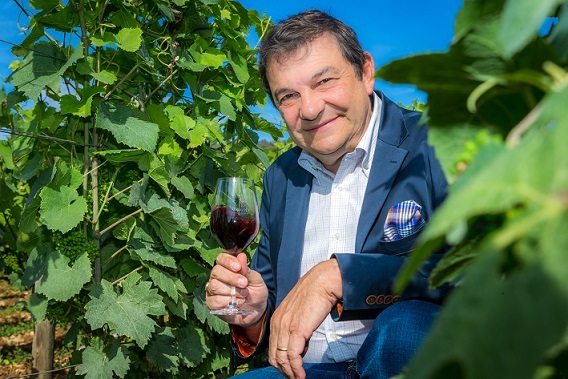 Albert Bichot's technical director, Alain Serveau – twice crowned the IWC Red Winemaker of the Year – says the keys to expressing Burgundy's terroir are:
Low yields;
Harvesting at the perfect moment;
Using traditional winemaking techniques – such as fermenting in wooden vats of varying sizes, natural yeasts and maturation in oak barrels;
Using less new wood. When Alain joined Albert Bichot, they were using "a large part of new oak and different toast levels". Now it's 20-40%. "I don't want to push the oak or style of the winemaker, I want to push the terroir," he said.
How to make a top Burgundy