The Judges
The International Wine Challenge (IWC) brings together many of the most important people in the wine world.
Introducing the Co-Chairs
Six Co-Chairs, each of them leaders in their field, have been at the helm for this year's IWC. Between them, they taste every single medal-winning wine, ensuring that only the best succeed. They are: Sarah Abbott MW, Tim Atkin MW, Oz Clarke, Dr. Jamie Goode, Charles Metcalfe and Peter McCombie MW.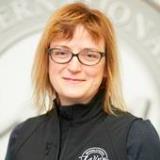 Sarah Abbott MW
Sarah Abbott has worked in the wine trade for 15 years, and became a Master of Wine in 2008. She comes from a noisy family of food-obsessed restaurateurs, and it is their heritage of gluttony and curiosity that inspired her passion for wine, and for sharing its joys. She is the director of Swirl, a wine events and education company, and a wine writer and judge. Sarah also works with companies in the wine trade, advising on wine sourcing, and marketing and communications strategy.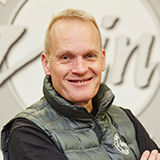 Tim Atkin MW
Tim is a British wine writer with an international following, with more than 30 awards to his name, including the 2015 Louis Roederer Wine Feature Writer of the Year and the 2014 Fortnum & Mason On-Line Drinks Writer of the Year. In 2012, he was selected as one of the ten most influential people in the world of wine by Wine Intelligence.

He writes for Gourmet Traveller Wine, Decanter, Imbibe, The Drinks Business, Woman and Home, The World of Fine Wine, Robb Report, Jamie Magazine and his own website, www.timatkin.com, where he publishes authoritative annual reports on Bordeaux, Burgundy, South Africa, Argentina and Rioja. Tim is also one of the Three Wine Men with Oz Clarke and Olly Smith, whose mission is promote better wine. 

Tim is respected for his forensic, unsnobbish palate and judges wine all over the world. He passed the Master of Wine exam at the first attempt in 2001, winning the Robert Mondavi Award for the best set of theory papers, and holds a BA in French from Durham University and an MSc in European Studies from the London School of Economics.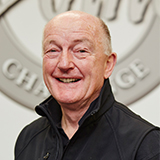 Oz Clarke
Oz is one of the world's leading wine experts, whose formidable reputation is based on his extensive wine knowledge and accessible, no-nonsense approach. His numerous award-winning books include Pocket Wine Guide, 250 Best Wines, Bordeaux and Let me tell you about wine. Oz's third BBC TV series with 'Top Gear' co-presenter James May was 'Oz and James Drink to Britain'. For this series and the accompanying book Oz and James were awarded the International Wine Challenge Personality of the Year Award. Oz has since filmed two series with comic Hugh Dennis and there is more ongoing television with James May. In 2010 Oz became an Officier de l'Ordre du Mérite Agricole for services to French agriculture.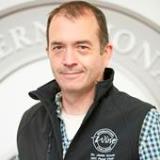 Dr Jamie Goode
Jamie obtained a PhD in plant biology and worked as a science editor before deciding that his passions lay with wine. He authors www.wineanorak.com, is the weekly columnist for the Sunday Express and writes for several magazines. In 2006 he won a Glenfiddich award for his first book, Wine science (Mitchell Beazeley), and in 2007 he won a second Glenfiddich award, this time as Wine Writer of the Year. Jamie is currently working on a book titled Natural wine, with Sam Harrop MW.
Charles Metcalfe
Charles Metcalfe's tasting career started at university, where he captained the Oxford tasting team to victory over Cambridge two years running. He co-founded the consumer magazine Wine International with Robert Joseph in 1983. They started the International Wine Challenge in 1984. He is also in demand as an international wine judge, and has judged in Australia, France, Germany, Italy, New Zealand, Portugal and South Africa.
As well as writing books on Spanish and Portuguese wines, and on matching wine with food, Charles has appeared on many UK television programmes, presenting drinks and and food items. His latest book is 'The Wine & Food Lover's Guide to Portugal', written with his wife, Kathryn McWhirter, with an update due shortly, and his website, www.charlesmetcalfe.com, allows him the occasional rant.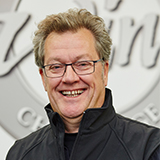 Peter McCombie MW
Peter's career in wine started in sales working with legendary Winecellars that champion Italian wines. He now operates an independent wine consultancy service, focused on hotels and restaurants.
Born and raised in New Zealand, now resident in London, he speaks widely, hosting corporate and public events as well as industry seminars. He teaches at the Christie's Wine Course and the Wine & Spirit Education Trust, as well as conducting bespoke courses for anyone from beginners to MW students. He writes for a number of publications and has judged wine competitions around the world.
Introducing the Sake Co-Chairs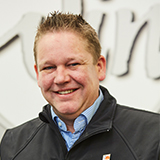 Simon Hofstra
Simon Hofstra is owner of Taste of Sake, a company specialized in consulting, importing, distribution and education of sake. He was one of the first non-Japanese in Europe who started to work with traditional Japanese sake. Simon Hofstra is awarded the prestigious title Sake Samurai in 2009, he was winner of the Sake Contribution Award in 2008 and is educator for the WSET Award in Sake.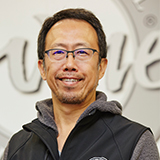 Ken Ohashi MW
Kenichi (Ken) Ohashi MW is a leading Japanese wine and Sake distributor in Tokyo with accolades from the industry. Awarded Best Wine Merchant 1999 by Japan Sommelier Association he has shown his intricate knowledge of the subject both at home and abroad. He is author of "Natural Wine" and is the online wine columnist of Japan's top wine publication 'Wine Report'. He holds a Diploma from WSET in London and has been certified as a Master of Sake (SSI) and Sake Expert Assessor (NRIB). In addition, he has started exporting his selection of Sake and Japanese wines to the world market. He is a Master of Wine and was also awarded the Personality of the Year 2016 by IWC.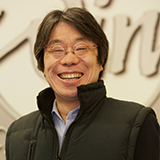 Takuya Kusuda
Takuya Kusuda is a wine and Sake instructor at the Academie du Vin in Tokyo and Osaka. He ranks as one of Japan's leading wine writers, translators and educators. His translation of Robert Parker Junior's Bordeaux in 1988 was the first to be published in Japanese. He was editor of Stephan Tanzer's International Wine Cellar (Japanese Edition), co-author of Wine TAIZEN (2000), and associate Editor of Wine Kingdom, a top Japanese wine magazine. In 2011, he qualified as the first Japanese certified Official Burgundy Wine Instructor from BIVB. He is the individual title holder for the National Japanese Sake Championship (1986). He also has over 30 years' winemaking experience from vineyards in Germany, Napa, Burgundy, New Zealand and Japan.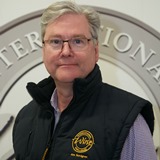 Ake Nordgren
Ake is a Diploma sommelier, founder & owner of Akebono Unlimited AB. Founded in 1995 Akebono is today the Scandinavian leading importer and distributor of Japanese Sake. In 1990 he started to travel Japan and visit Sake breweriers to gain a deep understanding of the process and has since then visit Japan more than 50 times. The last nine years he has been a teacher of two of Sweden's sommelier schools and weekly been giving lectures and seminars of sake to professionals and amateurs at university level and trade shows. He also does annually guided gourmet trips to Japans Sake breweries and the interesting Izakaya world.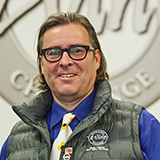 Beau Timken
Beau is one of the foremost non-Japanese authorities of sake in the world. He opened the first dedicated sake retail store outside of Japan in San Francisco, California in 2003. Along with a Master Sake Sommelier License (Kikisake-shi), Beau has been presented the prestigious and inaugural Sake Samurai title as well as the 10th Anniversary Honorary Kikisake-shi distinction. He is an educator, promoter, protector of sake who works in breweries whenever time permits.
Panel Chairs
The Panel Chairs role is crucial - they control the individual tasting panels to ensure that the quality, potential and typicity of every wine is fairly, professionally and consistently assessed. The Panel Chairs are in attendance for the full 10 days of judging and like the Co-Chairs, are the IWC's core group of tasters.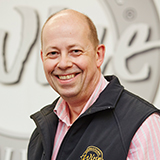 Nick Adams MW
Nick has been in the wine trade for 30 years and passed the Master of Wine exam in 1992. He grew up in good old W&A Gilbey wholesale (then part of IDV UK) before moving onto the pioneering Geoffrey Roberts agency house, the forerunner for New World wines in the UK. He has spent equal time working in both the On and Off trade channels and now runs his own company First Glass Wine Services, working closely with both the Independent and On Trades and with Corporate and Private clients.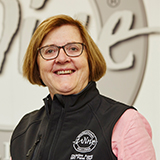 Christine Austin
Christine is a wine writer, broadcaster and a wine judge for several international wine competitions. She has a technical background and spent five years as a buyer for a major supermarket before moving to wine writing.
She writes for The Yorkshire Post, Dales Life and organises the York Festival of Food and Drink. She has won both the Lanson and the Roederer prizes for wine writing.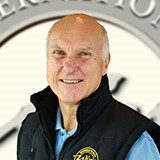 Richard Bampfield MW
Richard became a Master of Wine in 1990 and managed Australian company Brown Brothers' UK office for 9 years. He now works in public relations for Yvon Mau in Bordeaux and Albert Bichot in Burgundy, and other clients include Leiths School of Food and Wine, Dom Perignon Champagne, Santa Rita Estates, Château Sociando-Mallet and the English Wine Group. He was European Champagne Ambassador 2009 and is currently Chairman of the Association of Wine Educators.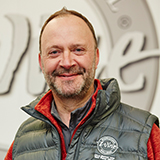 Clive Barlow MW
Clive has been in the wine trade for over 20 years. He began working for Safeways in the late 1980's subsequently moving onto Peter Dominics and Wine Rack and establishing his own wine sales and consultancy business. He passed the MW in 1999 and he is currently Chair of the IMW's Education Committee.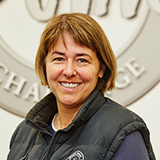 Anne Burchett
Anne Burchett is a wine marketing and communications specialist and a lecturer on the business of wine. She has worked in the wine trade for nearly thirty years.
Her latest role before setting up her own business was MD of Sopexa UK, an agency for international marketing, promotions, press and public relations specialising in food and wine.
She also held a number of General Management, Sales and Marketing positions for various French wine producers, namely, Chantovent, Skalli, Vinival, Grands Chais de France and Castel UK and for Waverley Vintners.
She graduated from European Business School in 1985 with a Master degree in Marketing and passed her WSET Diploma in 1999. She was awarded a Special Recognition Award for services to French wines by Harpers Wine and Spirit in 2014.
French born, Anne Burchett has now lived and worked in the UK for longer than she has lived in France.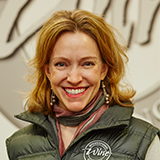 Christy Canterbury MW
Christy Canterbury is a journalist, public speaker and judge based in Manhattan. Upon becoming a Master of Wine, she received the Villa Maria Award for Outstanding Performance in the Viticulture Examination. Christy's articles have been published in Wine Enthusiast, Food Arts, Sommelier Journal, Beverage Media, TASTED and on Snooth, TimAtkin.com and several other blogs, including her own. Christy is the Consulting Editor of the recently released book, Rock & Vine, and the Italy Editor for the Professional Wine Reference. Her 2012 public speaking appearances included the European Wine Bloggers' Conference, the Women in Wine Leadership Symposium and TEXSOM. Prior to going independent, Christy was the Global Beverage Director for Culinary Concepts by Jean-Georges Vongerichten and the National Wine Director for Smith & Wollensky Restaurant Group. In retail, she sourced wines from within and outside Italy for Italian Wine Merchants.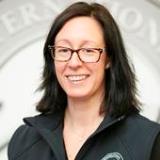 Sam Caporn MW
Sam Caporn has been in the wine industry for 15 years and was most recently Wine Development Manager for Constellation Wines Australia & Europe. Prior to that she worked at Direct Wines as a buyer for nearly 3 years, purchasing wines from Australia, New Zealand, the Loire, Champagne and Central and Eastern Europe. Before that, a fun four years at Wine Magazine put her in a very good place for passing her Master of Wine exams first time in 2005. Sam also won the Madame Bollinger Foundation Award for excellence in the MW tasting paper.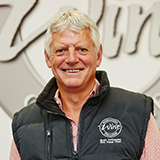 Brett Crittenden
Brett is a graduate of Australia's Roseworthy College and has been judging in international wine competitions around the globe for more than 30 years.  Brett's experience is extensive, currently working with many of the great wine estates globally, including Domaine Guigal. He has lived and worked in Australia, Argentina, Russia, France and UK including 12 years with LVMH in their sparkling wine and Champagne operations. He spends many months a year globetrotting to advise and service his clients, and regularly contributes to radio, TV and numerous international journals.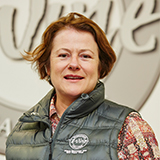 Alison Eisermann-Ctercteko MW
Alison is a trained winemaker, viticulturist, and wine educator. Over the past 15 years she has been making wine, managing a large commercial vineyard, and judging wine throughout Australia, the US and at the IWC. For the past seven years she has worked as a wine educator at the Sydney Wine Academy delivering primarily the WSET courses at all levels. Alison became a Master of Wine in 2013.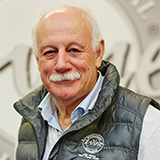 Jim Harre
Jim comes from a family that is rich in wine making history, his grandfather, father and brother were all winemakers, and his other brother has been involved in the wine trade in France for the last 25 years. Having been involved in wine judging for over twenty years Jim has been part of the judging teams of every major New Zealand Show. Internationally Jim is a regular judge in the United States, London, Japan and China. Jim currently holds the position of Senior Judge with New Zealand Winegrowers, Chairman of Judges for the New World Wine Competition and is a Wine Consultant for Air New Zealand.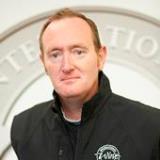 Brendan Heath
Brendan is a Graduate of Charles Sturt University, where he studied winemaking and viticulture. He has been successfully making a diverse range of table wine styles for over twenty years, as well he is a blender and custodian of some of the oldest and richest fortified wine stocks in Australia. He is a passionate wine educator and regularly judges wines throughout Australia.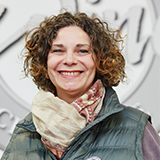 Natasha Hughes MW
Natasha Hughes graduated as a Master of Wine in 2014, winning four out of the seven prizes awarded that year, including the Outstanding Achievement Award.

Natasha is a freelance journalist, specialising in wine and food, and has written for numerous publications in both print and online. She consults for restaurants, private clients and wine producers, judges at several international competitions and hosts wine events, seminars and tutored tastings for private clients and members of the wine trade.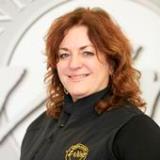 Susan Hulme MW
Susan Hulme became a Master of Wine in 2005. She was awarded the 2005 Bollinger Tasting Medal, an award not given every year, for the best tasting papers in the Master of Wine exam. She set up her company Vintuition Ltd in 2000 to run courses for both the general public and trade. She is a former Chairman of the Association of Wine Educators and is the current editor of their newsletter.
Anne Krebiehl MW
German-born but London-based, Anne Krebiehl MW is a freelance wine writer and lecturer. She is the contributing editor for Austria and England for the US Wine Enthusiast and also publishes widely in trade and consumer wine publications. She lectures, consults, translates wine-related texts and judges at international wine competitions. She completed her WSET Diploma in 2010 and was admitted to the Institute of Masters of Wine in September 2014. Anne has helped to harvest and make wine in New Zealand, Germany and Italy. More info on www.anneinvino.com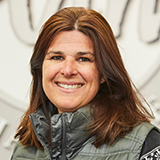 Helen McGinn
Helen is the author of The Knackered Mother's Wine Club, an award-winning wine blog and best-selling wine book. She spent almost a decade sourcing wines around the world as a wine buyer for Tesco, then spent the next half-decade pregnant. Married with three children, she writes a weekly drinks column for the Daily Mail's Femail magazine and has been the resident wine expert on ITV's The Alan Titchmarsh Show. Her latest book, Teetotal Tipples, was published in December 2016 and her third book is due out in the Autumn. Awards include Fortnum & Mason's Online Drink Writer of the Year and Red Magazine's Best Blogger.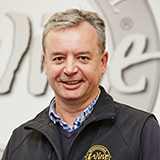 Martin Moran MW
Martin has been involved with wine since 1982 and over the years has worked in almost every facet including the on trade, retail, wholesale, buying, teaching, marketing, wine making, writing and broadcasting. He passed the Master of Wine exam in 1994 and has been short listed for a Glenfiddich award as well as the World Food Media Awards 'Best Drinks Writer'. He's judged at major competitions in the UK, Australia and South Africa.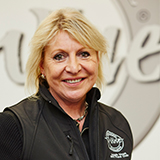 Angela Mount
Angela Mount is a wine writer, presenter and consultant, who was previously head of wine buying for Somerfield supermarkets, where her taste buds were famously insured for £10million. She set up her own business, Angela Mount Associates Ltd, seven years ago; Angela works with a number of major wine producers throughout the world, helping them develop their Uk strategy and wine styles. she is the wine writer for several consumer publications, and is a regular contributor to Harpers Wine & Spirit . She has been judging at the International Wine Challenge for many years. She also consults on a number of restaurant wine lists and is chair judge for both the Bristol and the Bath Good Food Awards.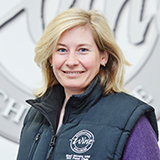 Sheri Sauter Morano MW
Sheri is a Master of Wine, wine educator and wine writer. She also works as a marketing research consultant. She has been featured in numerous magazines and online publications and has appeared on television and radio shows around the United States as well as in France and Argentina. She has extensive experience as a wine judge and has judged at competitions in the US, the UK and Argentina. Sheri resides in Chapel Hill, North Carolina.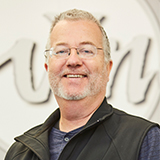 Ewan Murray
After having trained as a linguist and musician, Ewan spent a prolonged period of globe-trotting firstly as an English teacher, then a ski-bum, then an export sales manager. Following a Damascene encounter with a bottle of Amarone della Valpolicella, Ewan came to the wine trade in 1999, joining the London on-trade team at Percy Fox & Co. He then became marketing manager looking after, among other brands, Pommery and Babich, firstly at Fox and then at Justerini & Brooks. He finally found out what he wanted to be when he grew up in 2004 when he joined leading UK wine merchant The Wine Society as Tastings and Events Manager, developing an annual programme of 140 wine events in the UK and France while nurturing close relationships with some of the world's most renowned wine producers. He is currently The Society's Public Relations Manager.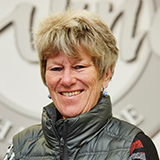 Annette Scarfe MW
Annette Scarfe started in wine by importing from small French domaines while holding down a career as a banker. Her job eventually took her to Singapore where she decided to leave banking and focus on wine. She has since developed a reputation in wine education and consulting for both the on- and off-trade. She has also consulted for restaurants including Sake No Hana, Cha Cha Moon and Princi. Annette is a regular on magazine tasting panels, and is also a WSET-certified educator as well as a Bordeaux Educator, and prefers to work with her clients' wine personnel to deliver bespoke training or support.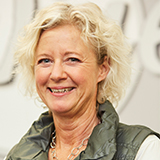 Madeleine Stenwreth MW
Madeleine is based in Sweden and consults globally to high profile wine producers as well as importing companies across the Nordic market. In 2008 Madeleine became a Master of Wine and received the Quinta do Noval Award for the best dissertation "The effect of altitude on Malbec in Mendoza". Her work experience includes wine buyer at Systembolaget, the Swedish retailing monopoly; Quality & Product Development Manager for a leading Nordic importing company, Prime Wine Group; Marketing Manager for Wines of South Africa (WOSA); Food and Beverage Manager and Sommelier.

In 2013, Madeleine was the international guest judge at the International Sweet Wine Challenge and Riverina Wine Show in Australia and the Air New Zealand Wine Awards in Auckland, NZ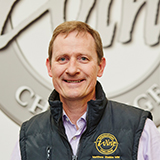 Matthew Stubbs MW
Matthew embarked on a career in wine after deciding it was too difficult to cut it as a professional jazz musician. A stint as Agency Wine Director for Seagram UK was followed by the post as Head of Wine for Safeway. He qualified as a Master of Wine in 1996 winning the Bollinger Award for tasting and Listel award for best vinification paper. In 2003 he moved to the Languedoc to start a consultancy business and in 2008 set up Vinécole, a wine school based near Carcassonne. He lives in the less "wild" part of the Corbières.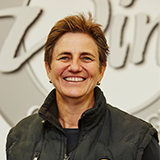 Cathy Van Zyl MW
South Africa's only resident Master of Wine, Cathy is a regular judge for the Trophy Wine Show, occasional panellist for several other local competitions and, increasingly, overseas. Co-founder of Grape, she contributes to international magazines and websites, and lectures for the Cape Wine Academy on Tasting and World of Wine Theory. She is currently a member of the Institute of Masters of Wine's education committee responsible for organising its seminar for second-year students in Bordeaux.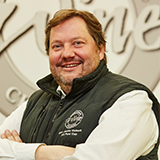 Joe Wadsack
Joe won the coveted International Wine and Spirit Communicator of the Year award 2005. He studied wine making in Bordeaux and has since worked as a buyer and consultant for a number of leading supermarket chains. Joe's knowledge and experience culminated in him becoming the youngest ever International Senior Judge at The Royal Melbourne Wine Show.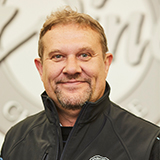 John Worontschak
John began his winemaking career at Petaluma winery in the late 70's whilst reading Geology at Adelaide University. Embarking on a winemaking degree at Charles Sturt University he was awarded the Ron Potter Scholarship in 1982. Whilst running Four Corners Consultancy throughout the 80s ad 90s he made own label wines from Peru to Romania and many places in between and was acclaimed for improving the quality of English Wine. Currently director of Litmus Wines Ltd, focusing on English wines, contract winemaking and wine sales www.litmuswines.com ; and Worontschak Wine Services Ltd, a wine business consultation service currently working in Russia, Mexico, Israel, China and the UK www.worontschak.com.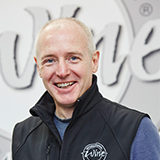 Simon Woods
Since swapping a career as an electronics design engineer for a more enjoyable one in wine communication, Simon has been editor of the Which? Wine Guide, a columnist for the FT and author of a number of books, including the award-winning 'I don't know much about wine but I know what I like.' His unstuffy, entertaining style also means he is much in demand as a speaker for a wide variety of wine events.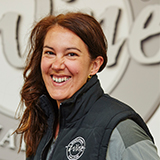 Clem Yates MW
Clem's career in the wine industry really began when she used her chemistry degree to study Oenology as a post graduate at Roseworthy University in Australia. It was here that she developed a real passion for the process of creating and developing wines.

Clem currently holds the role of Sourcing and Supply Director at Off-Piste Wines, who are a supplier to the UK retailers.  As well as winemaking and buying she is responsible for the quality, safety and legality of all their wines. She tries to use her knowledge and experience to protect quality from the process of picking the grapes right through to when a customer opens a bottle.

Prior to joining Off-Piste, Clem was responsible for all the own label Beers,Wines and Spirits at Sainsbury's, where she developed the "House" range of wines and re-established the Taste the difference level from around the world. She has also previously worked for Tesco in-house. She started winemaking as a flying winemaker covering vintages in both the North and Southern hemispheres including Australia, California, Chile, France and Italy.
Panel Chairs - Sake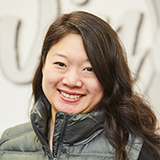 Jennifer Docherty MW
Jennifer Docherty is a Master of Wine and a Master of Sake. She was born and raised in Vancouver, Canada but left at age eighteen to study fashion design in New York City. Her love of gastronomy led her to pursue part-time WSET wine courses which inspired her to change careers. After six years of study, she became a Master of Wine in 2015. Her love of Sake and learning has also earned her the WSET level 3 Award in Sake and the Master of Sake (SSI). She currently resides in London and is a buyer for Liberty Wines.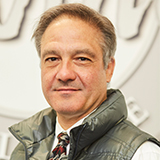 John Gauntner
John Gauntner is a leading sake promoter and educator. Based in Kamakura, Japan, he is the author of seven books on sake, and is the co-publisher of the English-language sake magazine Sake Today. He is the architect and primary instructor of the Sake Professional Course, from which over 1400 people have graduated. He was awarded the Sake Samurai designation the first year that it was awarded, 2006, and has earned several rigorous industry certifications. He proselytizes about sake from www.sake-world.com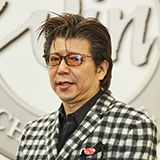 Satoshi Kimijima
Satoshi is the president (4th generation) of Yokohama Kimijimaya Co., Ltd - a liquor store/wholesale trade company based in Yokohama, dealing Japanese Sake, Shochu, Awamori, and Wine. The company has more than 300 clients nationwide, including major hotels, top-rated restaurants and French grandes maisons in the metropolitan cities. He is also the owner of three restaurants in Tokyo (French, Italian and wine bar). He gives lectures and seminars of sake/wine to professionals and amateurs, and is also a judge/supervisor of sake for the Appellation Control Committee of Nagano prefecture since 2006.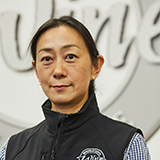 Atsuko Kobayashi Radcliffe
Atsuko first began winemaking in her home country of Japan almost thirty years ago, gaining knowledge from France, California and Australia. She also has 18 months hands on experience making Sake at one of the most respected brewers in Japan – Urakasumi. With her passion for Winemaking and natural heritage of Sake, brings an understanding of fusion the two industries have. Atsuko currently makes her own label of wine in the Upper Hunter Valley of Australia 'Small Forest' which is derived from her family name Kobayashi.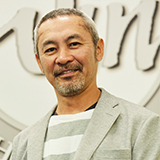 Yuji Matsumoto
Yuji is a Shochu specialist and was the first certified Master Sake Sommelier in the US. Yuji was the president of the California Sushi Academy from 1998 until 2002 and the President of the Sake Institute of America and Beverage manager of Kabuki Restaurants, Inc. in 2011. He has conducted more than 300 sake seminars for the general public, restaurants and wine cellars and has regular columns in Japanese Restaurant News and Sushi and Sake Magazine. Yuji was awarded a Sake Samurai in 2010 by the Japan National Sake Brewery Association Junior Council.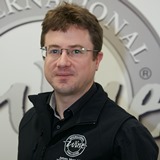 Antony Moss MW
Antony Moss MW is director of strategic planning for the Wine and Spirit Education Trust (WSET). His current role covers long-term business planning and new product development, and he was previously responsible for the WSET's textbooks and other education materials. He has worked for the company since 2004 and was the author of Wines & Spirits: Looking Behind the Label. Antony joined the wine industry in 1998 as a part-time sales advisor for S.H. Jones in Leamington Spa, and completed his WSET diploma in 2003 while working for Sainsbury's supermarkets. He won the Austrian wine marketing board's prize for both his WSET diploma and MW. While continuing to coach students preparing for the MW exams, outside of the wine industry, he is a keen pianist loving especially the music of Schoenberg, Ives and Ravel.
Christine Parkinson
In 2001 Christine created the first wine list for Hakkasan, and is now Wine Buyer for the group, which includes Sake No Hana and the Michelin-starred restaurants Hakkasan, HKK and Yauatcha, with operations worldwide. She is also a wine judge on numerous trade and consumer panels and has judged at the IWC sake awards since 2007. She was recently the first European to judge at the US National Sake Appraisal. In 2013 she launched one of the first UK sake courses for consumers.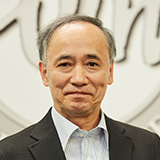 Shigetoshi Sudo
Dr. Sudo was born in Tokyo, Japan in 1954. He worked for 22 years in the technical division of National Tax Agency, and worked at National Research Institute of Brewing for 12 years. He has rich technical knowledge on brewing science and tasting of sake. Moreover, he is familiar with how to drink deliciously sake and also the compatibility with the food and sake. These valuable technical knowledge has been appreciated, now he appointed to technical adviser of Japan Sake and Shochu Makers Association. He is invited as a judge in many sake contests.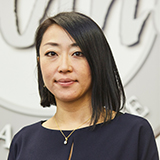 Asami Tasaka
Managing Director at World Sake Imports (WSI) UK. Asami's career in sake started in 2002 at WSI New York as a sake specialist. When she moved to New York in 2001, she soon realized how much she doesn't know about Japanese culture and sake. She has visited many sake brewers all over in Japan and learned the traditional culture of Japan. Asami played a key role in the growth of sake sales in NYC for WSI and helped to foster the Sake boom in New York City. She moved to London and opened the UK market from 2008. Asami had hands on Sake Brewing experience at the Masumi Brewery (Suwa, Japan) for two weeks.
Senior Judges - 2018
Senior Judges are the elite of the Challenge's tasting corps. These are individuals with great palates and considerable experience. They are Masters of Wine, winemakers, senior wine buyers or specialist wine writers. Used to tasting large numbers of wines within their daily work, they have a thorough knowledge of a broad range of wines.
Abi Hirshfeld, Allan Cheesman, Ana Sapungiu MW, Andrew Bennett, Andrew Shaw, Andy Gill, Andy Brown, Anita Jackson, Anne Hill, Anthony Mitchell, Antony Moss MW, Carmel Kilcline MW, Cat Lomax, David Baldwin, David Morrison, David Cox, Duncan Wilson, Elizabeth Kelly, Emma Dalton, Emma Symington MW, Emma Dawson MW, Godfrey Spence, Gordon Coates, Graham Nash, Higgo Jacobs, Howard Winn, Jo Ahearne MW, John Salvi MW, Jonathan Pedley MW, Juan Carlos Rincon, Julian Dyer, Keith Isaac MW, Kenichi Ohashi MW, Laura Clay, Laura Jewell MW, Lucy Bridgers, Luke Webster, Magandeep Singh, Mark O'Bryen MW, Matt Pym, Matthew Hudson, Maureen Downey, Mimi Avery, Nancy Gilchrist MW, Neil Bruce, Nick Dumergue, Nick Oakley, Nigel Sneyd MW, Olivier Marie, Owen Bird, Patricia Stefanowicz MW, Paul Letheren, Phil Poulter, Pierre Mansour, Richard Kershaw MW, Robin Langton, Sandra Alves, Sergio de Luca, Siobhan Turner, Tom Forrest, Tony Allen, Treve Ring, Ulrich Hoffmann, Victoria Sharples, Vivienne Franks, Will Bartholomew, Will Parker, Winifred Bowman
Judges - 2018
Experienced tasters from all around the world, in all areas of the wine industry, give up their time to taste at the International Wine Challenge, joining at the associate judge level. They can be promoted to judges on the basis of performance reports.
Carlos Alves, Nicolas Angelina, Jai Arya, Antonina Barbosa, Ian Bentley, Mike Bentley, Miguel Bessa, Mike Best, Eugenio Bigliocca, Nils Bihari Andersson, George Biswas, Carolyn Bosworth-Davies, Paul Braydon, Nick Brierley, Duncan Brown, Rachel Brown, Freddy Bulmer, Marta Carbonell, Daniel Carnio, Alex Carr Taylor, Marie Cheong-Thong, Graham Cox, Chuck Cramer, Krisztina Csetvei, Róisín Curley, Philippe Dardenne, John Davis, Martin Day, Anne de Bérard, Vincent De Kime, Rachael Deal, Mike Dean, Alan Derr, David Dickinson, Matthew Dicks, Rebecca Dixon, Achim Doerr, Pieter Du Toit, Julian Eggar, Matthieu Elzinga, Guy Eshel, Nathalie Estribeau, Linda Field, Joanne Finkel, James Flewellen, Bernard Fontannaz, Lotte Karolina Gabrovits, Maria Gerari, Chiara Giorleo, Charles-Emmanuel Girard, Elcio Giusti, Richard Goodacre, Gabriele Gorelli, Tobias Gorn, Sarah Greatorex, Brad Greatrix, Peter Griebeler, Trevor Gulliver, Akin Gurbuz, Jan Haeck, Clare Hanson, Michael Harrison, Alex Haruni, Pippa Hayward, Agnes Herczeg, Lauren Hodgkins, Mike Holliday, Jamie Horswell, Hsi-Chen (David) Hsiao, Mark Innes, Christos Ioannou, Toshihiko Ito, Julia Jenkins, Paul Johnson, Anne Jones, Rupert Joy, Evren Kalkan, Ákos Kamocsay, Eliza Pinta Kauce, Gary Keller, Alex Kennedy, Fintan Kerr, Kristian Kielmayer, Marie Knight, Atsuko Kobayashi Radcliffe, Orsolya Kováts, Claudio Laciar, Mabel Lai, Alex Layton, Sandy Leckie, Elsa Lejeune, Phoebe LeMessurier, Tom Lethaby, Steve Lewis, Thomas Ling, Nina Littler, Claire Love, Jo Maclean, Roger Maniwa, Alvaro Marcos Garcia, David Martin-Garcia, Andre Luis Martins, Robert Mason, David Matthews, Paul Medder, Thiago Mendes, Rebecca Mitchell, David Molina, Gavin Monery, Drew Montague, José Luís Moreira da Silva, Victoria Morrall, Rebecca Murphy, Lynn Murray, Yegas Naidoo, Serhat Narsap, Roman Neborskiy, Derek Nicol, Motohiro Okoshi, Su-Lin Ong, Lindsay Oram, Jorge Orte Tudela, Mar¡a Laura Ortiz, Gorkem Ozturk, Cecilia Pasqua, Neeta Patel, Diana Paterson-Fox, Luis Patrao, John Peirce, Johan Persson, Yana Petkova, Nelio Pinto, Colin Pressdee, Fleur Pushack, Christopher S Racey, Alister Rayner, Melanie Reeve, Noel Reid, Steve Rielly, Alex Roberts, Emma Roberts, John Roberts, Lisa Rogerson, Anastasia Roncoletta, António Roquette, Sumita Sarma, Alexandre Schuster, Daniela Shelton, Claire Sheppard, George Shields, Toby Sigouin, Chris Skyrme, Jamie Smith, Jenny Nicole Smith, Roberta Soldano, Saša Špiranec, Tony Stones, Chris Stroud, Mototsugu Sugiura, Masahito Suzuki, Kate Sweet, Orsolya Szentkiralyi, Neil Tabraham, Daphne Teremetz, Emma Thienpont, Alexandra Tilling, Harriet Tindal, Sue Tolson, John Townley, Tim Tweedy, Pip Vanham, Concha Vecino, Åsa Wahlström, Patricia Wainwright, Elizabeth Watkins, Marek Wilimowski, Julia Wilkinson, Jeremy Wilkinson, Jeneve Williams, Will Willis, Gilbert Winfield, Alex Woolgar-Toms, Gal Zohar, Davy Zyw
Associate Judges - 2018
To be a judge you have to be an experienced taster as well as a good team player. Judges are nominated by the co-chairmen; associate judges can be promoted to judges on the basis of their performance.
Darrel Allan, Christine Allen, Victor Almeida, Victor Amaro, Luís Amorim, Alice Archer, Jamie Avenell, Richard Avery, Sara Bachiorri, Levon Bagis, Bernard Bailey, Helena Baker, Kirk Bauer, Laura Bennett, Sarah Benson, Valentina Bolla, Francesca Bresciani, Isak Broe, Rob Buckhaven, Dominic Buckwell, Margaux Burgess, Hannah Burns, Lizzie Burton, Gavril Adrian Butuc, Joao Maria Cabral Almeida, Mirko Capuano, Maximilian Cardoso, Antonio Carmona e Costa, Andrea Carozzo, Anna Casabona, Simone Cassina , Richard Cavagin-Carey, Teresa Cedenilla, Umay Çeviker, Denman Chun Man Chan, Echo Chen, Robert Cherowbrier, Anna Chilton, Kenn Ching, Natalie Christensen, Alex Chueh, Eugenio Ciccarelli, Rebecca Coates, Alessandro Comitini, Cherry Constable, Savvas Constantinou, Meltem Zeynep Coskun, Olga Crawford, Michaela Daffner, Lawrence d'Almeida, Gavin Davies, Victor Del Villar Olano, Hugo d'Houwt, Daniele Di Blasio, Markus A. Dilger, Sarah Dobson, Stuart Dolby, Domenico Doronzo, (Xiao) Lei Duan, Aleksandar Dukovic, Heidi Duminy, Sue Eames, Tori Eeles, Nuno Elias, Richard Esling, Matthias Führer, Jacopo Fanciulli, Adriano Ferraz, Patrizia Fizzotti, Teona Floare, Nicolas Fouilleroux, Rebecca Fraser, Heike Funke, Gabriele Galuppo, Luis Gamiz, Pilar Garc¡a Granero, Scott Gebbie, Elke Gemperle Mannion, Vittorio Gentile, Matteo Girardi, Virginia Goldsack, Luis Manuel Gomes, Richard Hamilton, Louise Hawkins, Elona Hesseling, John Hetherington, Andrew Hill, Simon Hole, Christina Holzer, Matthew Horsley, Don J Huffman, E Jane Nisbet Huseby, Daniel I'Anson, Danai Ioannidou, Katia Iontcheva, Michal Jancik, Magnavai Janjo, John Jaswilowicz, Sarah Jefford, Lona Jones, Mads Jordansen, Julian (Tai) Kang, Zdenek Karafiat, Sevdalina Kavalova, Stephen Kennard, Victoria Kennedy, Leila Killoran, Dirk Kind, Deborah Kobayashi, Zolt n Kormos, Nik Koster, William Lay, Jacob Leadley, Stephanie Lee, Charlotte Lemoine, Ruyi Li, Mariarita Liberati, Marine Lieffroy, Anna Lindenberger, Luis Lopes, Patricia Lorimer, Duarte Duarte Machado, Pippa Macneal, Marty Maerzinger, Pedro Marques, Rie Matsuki, Sébastien Mazerat, Karl McCulloch, Kate McFruin, Alexander McNair, Dr. Denis Mehigan, Bart Michalewicz, Diane Miller, Christopher Q. Millns, Vanessa Mills, Josep Mitjans Buxens, Abbie Moulton, Jeremy Mount, Samuele Mussoni, Anna Nonciaux, Charlotte Oakley, Kieran O'Brien, Sean O'Carroll, Lilla O'Connor, Carmine Emanuele Orlandi, Wendy Outhwaite, Gianpaolo Paglia, Emily Pearce-Bibona, Adrien Pedron, Mario Penge, William Perkins, Tommasella Perniciaro, Ilaria Poli, Victoria Provan, Alastair Pyatt, Juan José (Keke) Raggio, Jeff Rean, Simon Reilly, Patricia Riber, Ian Richardson, Ian Rogerson, Benoit Roumet, Alexandra Runciman, Pietro Russo, Julien Sahut, Enrico Salvatori, Monica Sarrecchia, Valentin Schiess, Franz-Josef Schneiders, Matthew Scowen, Harshal Shah, Martin Shillitoe, Wandyr Siqueira, Irina Sofranova, Imre Szakacs-Orha, Simon Taylor, Debbie Templeton, Jon Therkleson, Andrew Thomas, Jonas Tofterup, Turgut Tokgoz, Zsuzsa Toronyi, Leo Tsang, Mehmet Emin Turkat, Peter Turner, Sevgi Tuzel, Tim Underwood, Marek Urbanski, Spreti Valente, Pauline Vicard, Lizzie Walker, Amanda Wassmer Bulgin, Brenda Webber, Luisa Welch, Ruth Wiles, Kirsten Willis, Millie Wright, Yonan (Tu) Xu, Catherine Yen, Laura Young, Deborah Zbinden, Yvonne Zohar
Sake Judges - 2018
Senior Judges
Emma Dalton, Oliver Hilton-Johnson, Natsuki Kikuya, Carlin Kumada, Ryosuke Mashio, Haruo Matsuzaki, Monica Samuel, Michael Tremblay, Yoshiko Ueno-Muller, Hitoshi Utsunomiya


Judges
Takeshi Akao, Micky Chan, Marie Cheong-Thong, Elliot Faber, Harriet Furze, Adrian Goh, Paco Galdeano, Yuki Hirayama, Leigh Hudson, Haruhiko Inui, Toshihiko Ito, Chris Johnston, Seiji Kitagawa, Benny Lee, Thomas Ling, Anna Little, Peter McCombie MW, Melissa Mills, Masakazu Minamoto, Hiroko Nishitani, Yukino Ochiai, Motohiro Okoshi, Gautier Roussille , Mototsugu Sugiura, Sarasa Suzuki, Mariko Tajiri, Toshio Ueno, Rebekah Wilson-Lye, Miho Welpe, Akihiko Yamamoto

Associates Judges
Takehiro Akutsu, Hiromi Iuchi, Michael Ou