The Judges
The International Wine Challenge (IWC) brings together many of the most important people in the wine world.
Introducing the Sake Co-Chairs
...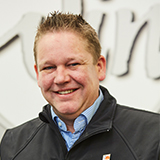 Simon Hofstra
Simon Hofstra is owner of Taste of Sake, a company specialized in consulting, importing, distribution and education of sake. He was one of the first non-Japanese in Europe who started to work with traditional Japanese sake. Simon Hofstra is awarded the prestigious title Sake Samurai in 2009, he was winner of the Sake Contribution Award in 2008 and is educator for the WSET Award in Sake.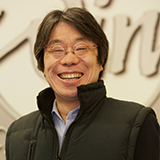 Takuya Kusuda
Takuya Kusuda is a wine and Sake instructor at the Academie du Vin in Tokyo and Osaka. He ranks as one of Japan's leading wine writers, translators and educators. His translation of Robert Parker Junior's Bordeaux in 1988 was the first to be published in Japanese. He was editor of Stephan Tanzer's International Wine Cellar (Japanese Edition), co-author of Wine TAIZEN (2000), and associate Editor of Wine Kingdom, a top Japanese wine magazine. In 2011, he qualified as the first Japanese certified Official Burgundy Wine Instructor from BIVB. He is the individual title holder for the National Japanese Sake Championship (1986). He also has over 30 years' winemaking experience from vineyards in Germany, Napa, Burgundy, New Zealand and Japan.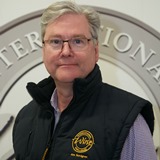 Ake Nordgren
Ake is a Diploma sommelier, founder & owner of Akebono Unlimited AB. Founded in 1995 Akebono is today the Scandinavian leading importer and distributor of Japanese Sake. In 1990 he started to travel Japan and visit Sake breweriers to gain a deep understanding of the process and has since then visit Japan more than 50 times. The last nine years he has been a teacher of two of Sweden's sommelier schools and weekly been giving lectures and seminars of sake to professionals and amateurs at university level and trade shows. He also does annually guided gourmet trips to Japans Sake breweries and the interesting Izakaya world.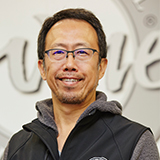 Ken Ohashi MW
Kenichi (Ken) Ohashi MW is a leading Japanese wine and Sake distributor in Tokyo with accolades from the industry. Awarded Best Wine Merchant 1999 by Japan Sommelier Association he has shown his intricate knowledge of the subject both at home and abroad. He is author of "Natural Wine" and is the online wine columnist of Japan's top wine publication 'Wine Report'. He holds a Diploma from WSET in London and has been certified as a Master of Sake (SSI) and Sake Expert Assessor (NRIB). In addition, he has started exporting his selection of Sake and Japanese wines to the world market. He is a Master of Wine and was also awarded the Personality of the Year 2016 by IWC.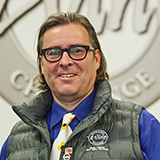 Beau Timken
Beau is one of the foremost non-Japanese authorities of sake in the world. He opened the first dedicated sake retail store outside of Japan in San Francisco, California in 2003. Along with a Master Sake Sommelier License (Kikisake-shi), Beau has been presented the prestigious and inaugural Sake Samurai title as well as the 10th Anniversary Honorary Kikisake-shi distinction. He is an educator, promoter, protector of sake who works in breweries whenever time permits.
Panel Chairs - Sake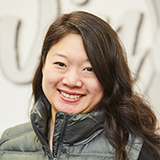 Jennifer Docherty MW
Jennifer Docherty is a Master of Wine and a Master of Sake. She was born and raised in Vancouver, Canada but left at age eighteen to study fashion design in New York City. Her love of gastronomy led her to pursue part-time WSET wine courses which inspired her to change careers. After six years of study, she became a Master of Wine in 2015. Her love of Sake and learning has also earned her the WSET level 3 Award in Sake and the Master of Sake (SSI). She currently resides in London and is a buyer for Liberty Wines.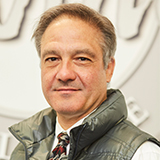 John Gauntner
John Gauntner is a leading sake promoter and educator. Based in Kamakura, Japan, he is the author of seven books on sake, and is the co-publisher of the English-language sake magazine Sake Today. He is the architect and primary instructor of the Sake Professional Course, from which over 1400 people have graduated. He was awarded the Sake Samurai designation the first year that it was awarded, 2006, and has earned several rigorous industry certifications. He proselytizes about sake from www.sake-world.com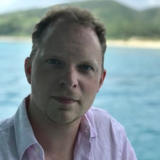 Oliver Hilton-Johnson
Oliver is a renowned sake specialist, shōchū advisor, and the Director of Tengu Sake—an award-winning establishment. Tengu Sake, recognised as the IWC Sake Merchant of the Year from 2016 to 2019 & 2022, is dedicated to introducing premium Japanese sake and spirits to the UK market. Oliver also leads captivating talks, tastings, and food pairings throughout the UK, sharing his experiences of visiting and working with producers in Japan. His expertise and passion have earned him a place among the 'Future 50' drinks industry professionals to watch, and he actively participates as a judge in international competitions for both sake and spirits. Oliver's contributions continue to shape and elevate the world of Japanese spirits, making him a highly respected figure.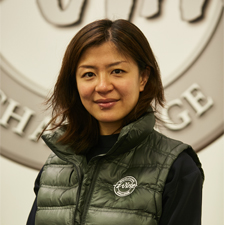 Natsuki Kikuya
Natsuki Kikuya is an sake educator and sake consultant. After developing her career at the well-known sake retail shop Hasegawa Saketen in Tokyo, Japan then at Zuma & Roka restaurants in London, UK as a sake sommelier, she had set up "Museum of Sake", an agency to provide education and promotion of sake in UK. She has helped to launch Level 3 Awards in Sake at Wine and Spirit Education Trust (WSET), which counted over 5,000 candidates in 27 countries this 2019. She was also awarded as "Sake Samurai" in 2015.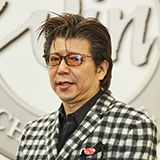 Satoshi Kimijima
Satoshi is the president (4th generation) of Yokohama Kimijimaya Co., Ltd - a liquor store/wholesale trade company based in Yokohama, dealing Japanese Sake, Shochu, Awamori, and Wine. The company has more than 300 clients nationwide, including major hotels, top-rated restaurants and French grandes maisons in the metropolitan cities. He is also the owner of three restaurants in Tokyo (French, Italian and wine bar). He gives lectures and seminars of sake/wine to professionals and amateurs, and is also a judge/supervisor of sake for the Appellation Control Committee of Nagano prefecture since 2006.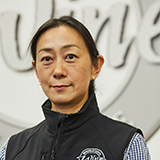 Atsuko Kobayashi Radcliffe
Atsuko first began winemaking in her home country of Japan almost thirty years ago, gaining knowledge from France, California and Australia. She also has 18 months hands on experience making Sake at one of the most respected brewers in Japan – Urakasumi. With her passion for Winemaking and natural heritage of Sake, brings an understanding of fusion the two industries have. Atsuko currently makes her own label of wine in the Upper Hunter Valley of Australia 'Small Forest' which is derived from her family name Kobayashi.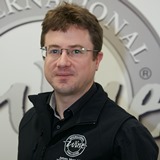 Antony Moss MW
Antony Moss MW is director of strategic planning for the Wine and Spirit Education Trust (WSET). His current role covers long-term business planning and new product development, and he was previously responsible for the WSET's textbooks and other education materials. He has worked for the company since 2004 and was the author of Wines & Spirits: Looking Behind the Label. Antony joined the wine industry in 1998 as a part-time sales advisor for S.H. Jones in Leamington Spa, and completed his WSET diploma in 2003 while working for Sainsbury's supermarkets. He won the Austrian wine marketing board's prize for both his WSET diploma and MW. While continuing to coach students preparing for the MW exams, outside of the wine industry, he is a keen pianist loving especially the music of Schoenberg, Ives and Ravel.
Christine Parkinson
Best-known for her multi-award-winning work as Group Head of Wine for Hakkasan, Christine is now Co-founder of drinks consultancy 'Brimful Drinks'.  She has judged at the IWC sake awards since 2007, as well as being a wine judge on numerous trade and consumer panels, and was the first European to judge at the US National Sake Appraisal. In 2013 she launched one of the first UK sake courses for consumers. Christine has won numerous awards including IWC Sake Contributor and WSET Educator of the Year.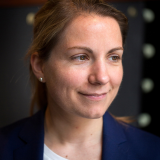 Laure Patry
Laure began her career in North Yorkshire and Bath as part of her initial UK placements following sommelier school in Angers, the Loire Valley before moving to London in 2003.

In total, she has worked the past eight years for Gordon Ramsay Holdings, including almost two years as Assistant Head Sommelier at Claridges, and a further six years as Head Sommelier at Maze where she gained the respect and attention of Jason.

In 2015 just set up her own project with Jason at Social Wine and Tapas, a retail and wine bar/Tapas which focuses on smaller producers. Due to the difficult trading environment, it was closed in 2019. She continues to work as executive head sommelier for the group and supports each new restaurant opening and assists all.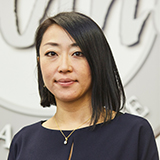 Asami Tasaka
Managing Director at World Sake Imports (WSI) UK. Asami's career in sake started in 2002 at WSI New York as a sake specialist. When she moved to New York in 2001, she soon realized how much she doesn't know about Japanese culture and sake. She has visited many sake brewers all over in Japan and learned the traditional culture of Japan. Asami played a key role in the growth of sake sales in NYC for WSI and helped to foster the Sake boom in New York City. She moved to London and opened the UK market from 2008. Asami had hands on Sake Brewing experience at the Masumi Brewery (Suwa, Japan) for two weeks.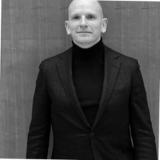 Michael Tremblay
Michael is a Sake Samurai, Judge, and Sommelier based in Toronto. With a wealth of qualifications and expertise in wine and sake, he serves as a respected Sake Judge and educator. Michael's passion for sake has taken him to over 50 breweries in Japan, inspiring him to create the Sake Scholar Course. He is also the co-author of "Exploring the World of Japanese Craft Sake." As the Beverage Director at Ki Modern Japanese + Bar, he oversees Canada's largest sake program.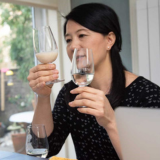 Miho Welpe-Komatsu
Miho Komatsu is a leading co-organizer for severals Sake events. With a background in the JSS Sake and Shochu Academy, she is a certified Sake Educator and has extensive experience in global sales and marketing for a Japanese artisanal sake brewery. Miho emphasizes the deep meaning of sake and Japanese hospitality.