"It's something that dances in the glass. It's an exciting wine to make every year."
It's 6am in New Zealand and winemaker Daniel Sorrell is waxing lyrical about Cloudy Bay Sauvignon Blanc, the poster wine for the Marlborough region.
Its latest manifestation – the 2020 vintage – is one of the best, Dan believes. And if he had to live through another Covid-19 crisis to get the same high quality of fruit, he would.
"2020 was quite special and quite unique, something I personally wouldn't want to go through again but if it meant having the opportunity to make wine from the quality of grapes that we had this year, I guess I'd take it because you maybe get 20 shots in your life as a winemaker to make something truly special and I do believe 2020 is one of those," he says during a Zoom tasting.
Apart from healthy grapes, the two keys to making an iconic Marlborough Sauvignon Blanc are the vineyards and blending, he states.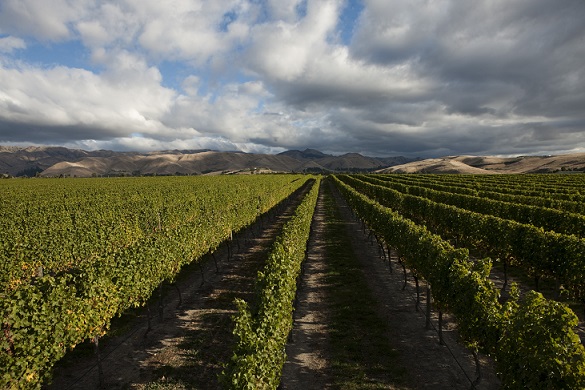 The vineyards
Cloudy Bay Sauvignon Blanc comes from 91 parcels from estate and grower vineyards located in the Rapaura, Fairhall, Renwick and Brancott subregions of the Wairau Valley.
Since 2019, they have been working towards herbicide-free vineyards and hope to achieve this goal by 2025. The main challenge is weed control, as Sauvignon Blanc does not like competition for water and nitrogen. They are trialling mechanical weeding, organic herbicides and mulches at different sites.
Part of the blend for the 2020 Cloudy Bay comes from a 7.5ha organic vineyard. "We're pretty excited by what we see, so this is something we're going to keep chipping away at," Dan says.
They are also increasing the biodiversity on the 310ha estate.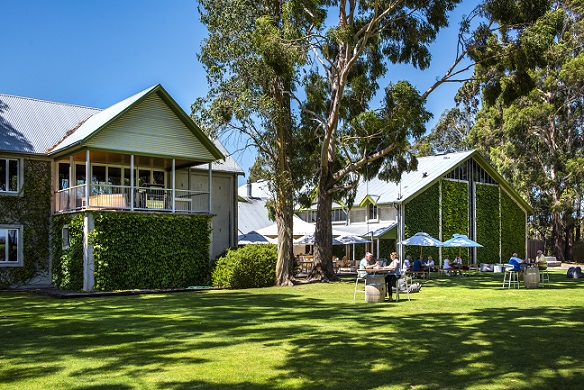 Blending
"The main thing is that it's made in the vineyard but the biggest thing for a winemaker is blending. For us, that's the key to making Cloudy Bay Sauvignon Blanc. It generally takes us about a week to lock in the final blend.
"We try to make a wine that speaks of the place… That's not just Marlborough, that's Cloudy Bay."
Dan recalls the advice that founder David Hohnen gave about blending, while Dan was working for him at Cape Mentelle in Australia: "Make something that's drinkable and something you like."
Dan says he makes wines which make you want to sit down and enjoy with great food. One of his favourite things to do is load up his old Toyota Hilux with his kids and a barbecue and head for the beach. "They go and forage for clams and cockles and we make a picnic up on the beach, sit back and have that with a bottle of Cloudy Bay Sauvignon. It's a pretty good world.
"I think the 2020 is going to bring a lot of smiles and hopefully it will be on the table at a lot of dinner parties."
Any wine that isn't required for the final blend is sold to the bulk market. "We don't have a second tier," Dan points out.

The 2020 vintage
Dan opened a bottle of Krug (also part of the LVMH stable) when he heard the harvest could go ahead despite the country's lockdown. But there was a nervous wait for the news. "I've been here five years and it's the best that I've ever seen our vineyards looking and we thought it was all going to go to waste," he recalls.
But because the grapes were "perfect", they were able to slow things down and pick when they wanted. "It was luxury," Dan reflects.
They split the teams, created shifts, divided areas, and allowed 30 minutes for changeovers to give them time to sanitise pumps, forklifts and other equipment. And he moved into The Shack, Cloudy Bay's on-site guest house.
"There's something special and unique about New Zealand Sauvignon Blanc and when you get a kind season, like 2020, you do make something truly exceptional."
He believes it will age well, too. "Probably better than a Sancerre," he boldly claims, remembering a 24-year-old Cloudy Bay that "still had vibrancy".
It's the ageability of the wine that justifies its higher price tag, he says.
The winemaking
When it's a good vintage, Dan uses what he calls a "white gloves on" approach, with very little intervention or manipulation.
He runs through the winemaking behind the wine:
"Everything that comes into the winery from the vineyard we keep separate, so when it comes to blending time that gives us the chance to shape and mould that wine."
The free-run juice was cold settled before racking and inoculation with neutral yeasts "to show the terroir and vineyards".
Fermentation was carried out primarily in stainless-steel tanks. "We keep the ferments really cold (down to 12.5°C) and let them go once they get down to about 5° Brix and finish off naturally."
Approximately 4% of the blend was fermented at warmer temperatures in old French oak barriques and large format oak vats (10,000L).
The wine was left unsulphured on lees for "as long as we can to about a week before we go to blending to let them express themselves".
After blending, he aims for 20-25mg/L of free SO2, "normally around 70-80 total".
As we sip the wine, Dan declares: "For me, it's got everything you look for in a Cloudy Bay Sauvignon Blanc…
"What I love about this wine, and why I love making it every year, is you can drink it in its youth but... these wines get better and better – they start building complexity. The acid doesn't soften, it just changes, it becomes broader and more approachable."
Using oak
During our Zoom call, we also taste the 2016 and 2006. The 2006 was made entirely in stainless-steel tanks. When Dan joined Cloudy Bay in 2015, they started experimenting again with oak and yeasts, and used about 3% of oak-fermented Sauvignon Blanc in the 2016 and 4% in the 2020. They have used up to 7%.
"It's not a fixed percentage that we go for, it's based around what the fruit is telling us."
Dan explains that they use less in vintages where "we had the concentration", adding: "We use it to pull some flesh around the wine. For me, Sauvignon Blanc – and Cloudy Bay especially – one of the keys is the acid. That drive has to be there, has to be the backbone of the wine…
"There's no fixed and hard rule with any of our wines."
Regarding the type of oak, he says it's "neutral French oak, with a minimum age of five years. We are not looking for any oak flavour character to come through, only the texture".
Evolving the brand
They make small batches of experimental wines each year but discard most of them. Every now and then, however, they come across something that works and slowly introduce tiny percentages of it. "We start off small, with a little percentage and see if it's working. If yes, we go a little larger... People love Cloudy Bay for what it is, but it has evolved continuously over 35 years. But people wouldn't know that because we don't just go right, let's change this. No, it's slowly, slowly… step by step. Keep adding the layers."
'Keep adding the layers'
With their premium, mostly barrel-aged Sauvignon Blanc, Te Koko, they have introduced cement eggs. "We really think it's exciting for Te Koko, it just brings another element and another blending component that brings something unique and expresses the terroir of Te Koko," Dan explains.
However, there are no plans to introduce it to Cloudy Bay Sauvignon Blanc, he admits.
A possible new direction is a single-vineyard wine.
"I think there are nine subregions in Marlborough but unfortunately everyone blends and you don't get to see single vineyards or the diversity of Sauvignon Blanc in Marlborough... We've got six or seven key vineyards and within them there are different plots that bring very different aspects to our blend,  so I think it would quite an exciting thing to do. But we'll see..."
The numbers
Cloudy Bay Sauvignon Blanc 2020Alcohol:
13.2%
pH:
3.11
TA:
7.15g/L
RS:
2.4g/L