Albéric Bichot, the sixth generation to run Albert Bichot, and his technical director, Alain Serveau, have led the Beaune-based négociant and grower from 'underachiever' to multi-award-winner.
Vintage after vintage, with wines from 47 different appellations, they illustrate why Burgundy is so special.
Albert Bichot owns more than 100 hectares of vineyards, divided among six exceptional estates, from Chablis to Beaujolais: Long-Depaquit, Chablis (65ha); Domaine du Clos-Frantin, Nuits-Saint-Georges (7.3ha); Château-Gris, Nuits-Saint-Georges (3.5ha); Domaine du Pavillon, Pommard (15ha); Domaine Adélie, Mercurey (7.8ha); and Domaine de Rochegrès, Moulin-à-Vent (5.2ha). These are bottled with the domaines' labels.
The company, founded in 1831, also buys grapes from 70 partner growers across a further 350ha for its own Albert Bichot label, giving them nearly 140 different wines.
The wines are made at vinification centres in Chablis, Pommard, Nuits-St-Georges and Beaune under the watchful eye of Alain, who hails from a domaine in Morey-St-Denis.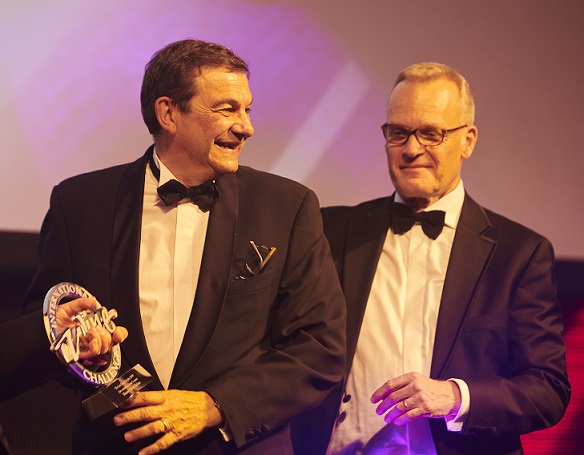 So consistently good are the wines, in 2019 the IWC presented Alain with the Len Evans Trophy for excellence and consistency over the previous five years. During that time, Albert Bichot entered 81 wines in the competition and every single one collected an award, with 98% receiving a medal.
In the last seven years, Albert Bichot has been awarded:
31 trophies
43 gold medals
27 silver medals
13 bronze medals
and only 3 commendeds
Since Alain joined the Bichot family in 1995, he has also been crowned IWC Red Winemaker of the Year twice (2017 and 2004) and White Winemaker of the Year in 2011. In 2018, he produced the Champion Red Wine (the Mazis-Chambertin Grand Cru Cuvée Madeleine Collignon).
So, if anyone can explain the key requirements for a top Burgundy, it's Alain.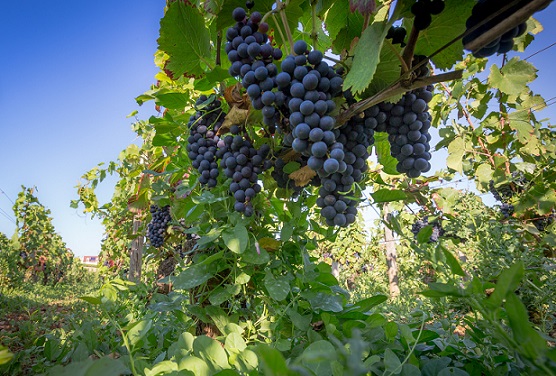 Terroir
Not surprisingly, terroir is top of his list. Raised in a family of Côte de Nuits growers, Alain is passionate about the region's "fantastic" terroir.
"Chardonnay is a very good varietal," he explains. "All over the world you can make a good wine with Chardonnay, if you have good techniques. The soil may be different, but the varietal expression can make good wines. Pinot Noir is not the same, it's not an easy grape varietal. I have friends in Italy, Spain, Portugal – they can make Chardonnay but they can't make a Pinot Noir like Burgundy."
Keys to expressing the terroir, he says, include:

Low yields. In the beginning, he recalls, they wanted the volume, now they aim for less than 35hl/ha for the crus. He points out, however, that decreasing the yields by about 15% and increasing the price to compensate "takes time to arrive at the same result".
Picking at the perfect moment. "If you take the fruit too early or too late, you don't make the same wines," Alain tells Canopy. He looks for balance between the natural acidity and sugar levels. "It's not easy," he says. "With the warm weather, sometimes we want to wait for the ripeness and the alcohol goes up." Waiting for the right time also causes logistical headaches. Instead of one large team in a bus, he now prefers smaller teams in trucks – and several passes through each vineyard.
Traditional winemaking techniques. This means fermentations in wooden vats of varying sizes, using natural yeasts and the healthiest whole bunches, moving the juice, must and wine with gravity instead of pumping if possible, and maturation in oak barrels.
Using less new wood. When Alain joined Albert Bichot, they were using "a large part of new oak and different toast levels". Now it's 20-40%. "I don't want to push the oak or style of the winemaker, I want to push the terroir," he explains.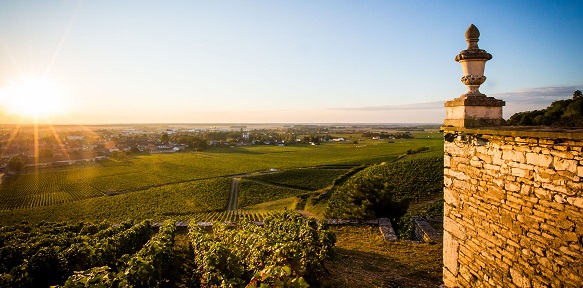 'Our clients and advocates see the organic label as being a real added value'
Organic grapes. Beginning with the 2018 vintage, wines from Domaine du Clos-Frantin, Château-Gris (above), Domaine du Pavillon and Domaine Adélie will carry "organic wine" certification on their labels. The 2018 organic white wines will be available in mid-April and the reds will be released in June. The house also crafts a range of wines from 30ha of purchased certified organic grapes, giving them a total selection of 47 organic wines. Meanwhile, the Chablis estate, Domaine Long-Depaquit (below), received HEV (High Environmental Value) level 3 certification in 2019. The 5ha property in Beaujolais cru Moulin-à-Vent is more difficult to convert as the vines are 100 years old.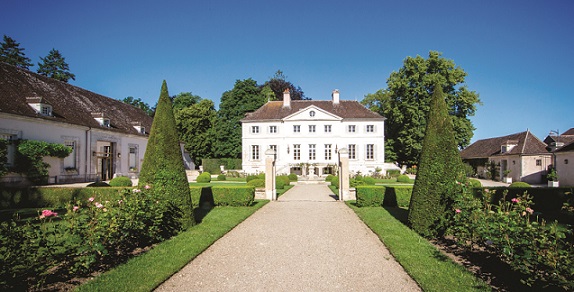 The 36ha of vineyards in Côte-de-Nuits, Côte-de-Beaune and Côte Chalonnaise gained organic certification with Ecocert in 2014, but the new releases are the first to promote the achievement. "When our estates were certified 'organic agriculture' we chose to not mention it on our labels," Albéric states. "However, in the last few years, attitudes have changed – our clients and advocates see the organic label as being a real added value and so it is necessary to make it visible on our bottles."
Alain simply believes organic grapes are better quality and, therefore, make better wines.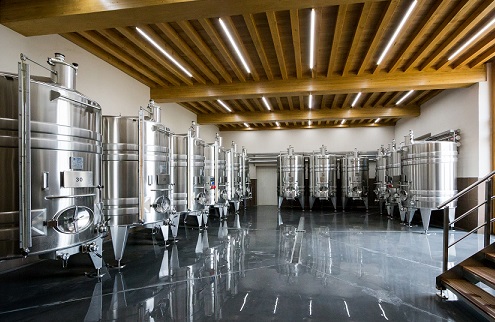 Good teams
Each of the four vinification centres has its own team, led by an oenologist who specialises in that region. Summing up the contribution of the team, Alain says: "It's a lot of people who want to make good quality."
Alain, who spends much of his time travelling between the different sites, sees his job as providing the philosophy, coordinating the teams and "sometimes having a good idea".
He points out the move to organic is "because we have a very good guy in each place".
The team, he believes, also includes the growers. To maintain good relationships with them, Alain tries to visit them all during the grape harvest. 
'The difficulty is to understand the vintage'

Experience
After growing up in Burgundy, Alain headed to Bordeaux for his formal studies and then created a range of varietal wines in the south of France before coming back to Burgundy.
Making good wines, he feels, is about "a lot of little details". Making the right call each time, he maintains, is down to "experience".
"Every year I try to find the right process to make the wine for the vintage. The difficulty is to understand the vintage."
When he joined, they were harvesting in October, now it's a month earlier but the grapes are "more balanced".
"I'm not alone in making better wines. A lot of estates are making better wines over the past 10 years."
Alain says he carries out experiments "to learn". One of his current experiments is making wines without added SO2 to "understand the mechanics of ageing without sulphur".
These wines aren't for sale, he stresses. "I want to be ready if we want to move (in that direction). For me it's the beginning, but it's interesting. But it would be difficult to implement across the range because it's so wide.
"I don't want to change the style."
Why would you, when the quality is so evident from the village wines all the way up to the grand and premier crus?