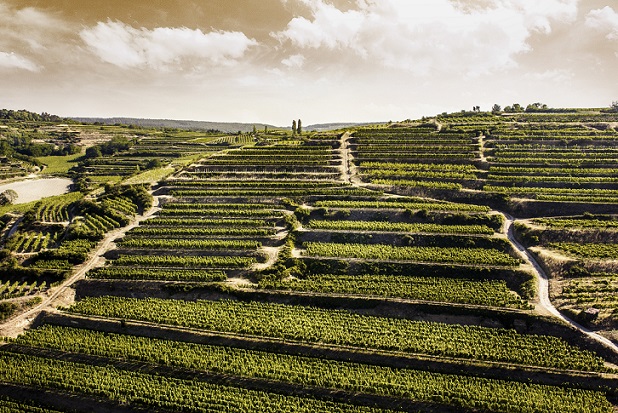 The view is of one of the world's best sites for growing Riesling grapes – Gaisberg, a south-facing hill in Austria's Kamptal wine region.
The sound
is Spanish – with a sprinkling of Italian. The permanent vineyard workers – from North Macedonia – are telling the Romanian pickers that, here, the grape sorting takes place in the vineyard. Spanish and Italian, apparently, are closer to Romanian than German and more effective for relaying the message that the boss, award-winning winemaker Birgit Eichinger, only wants the healthiest grapes to reach the family winery at the foot of Gaisberg, in the village of Strass.
Weingut Birgit Eichinger's 2017 Riesling from Gaisberg was crowned IWC Champion White Wine earlier this year. It also won the International Riesling Trophy, Austrian White Trophy, and Kamptal Trophy, while scoring 97/100 points.
It's the second year running that the Challenge's best white wine and best Riesling has come from these steep, narrow terraces, kept in place by rock and dry-stone walls. (The 2018 winning producer was Weingut Allram.)
Birgit owns 1.5ha at this beautiful location, with the 20-year-old vines spread over nine terraces of fertile brown earth and crystalline rock.
To protect the quality coming from the vineyard, the grapes are kept in the Bucher press for three or four hours, whole-bunch pressed, settled quickly using one of three flotation tanks, fermented in stainless steel tanks using cultured yeasts, and aged on lees for four months before racking.
Birgit and her 22-year-old daughter, Gloria, check the fermentation every day but after that they leave the wine alone to "do its own thing".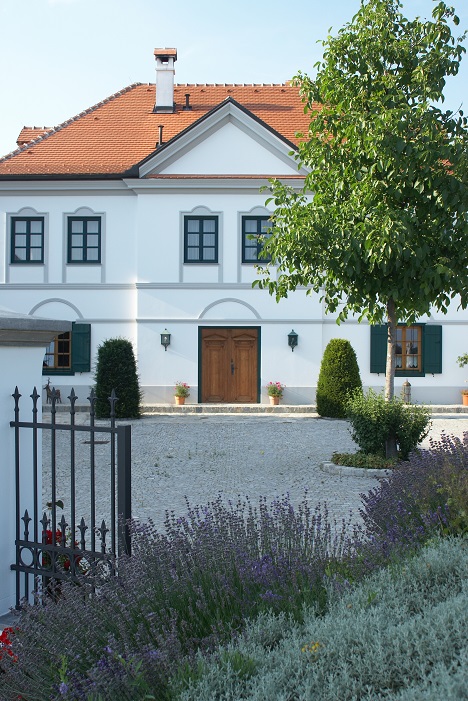 The Kamptal is Birgit's homeland. Since her first vintage from 3.5ha of family vines in 1992, she focused on the export market because she felt she couldn't compete in the domestic market with famous neighbours such as Schloss Gobelsburg, Brundlemayer or Hirsch.
Following success abroad, in markets from Russia to the USA and Sweden to Switzerland, Birgit and husband Christian, a property developer, expanded their land holding. Now they have 17ha, including vineyards on other top sites near Strass, such as Heiligenstein and Lamm.
The home market is also growing in importance and exports to 23 countries now account for only 53% of the annual output of 120,000 bottles.
About 70% is Grüner Veltliner, 20% Riesling, 5% Chardonnay and 5% the thick-skinned, disease-prone Roter Veltliner.
"We do our best to make these wines good and focus on the really important things," Gloria said.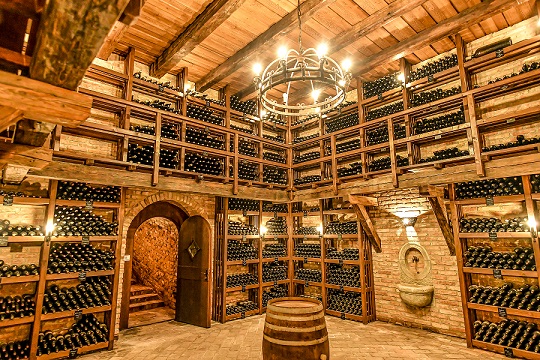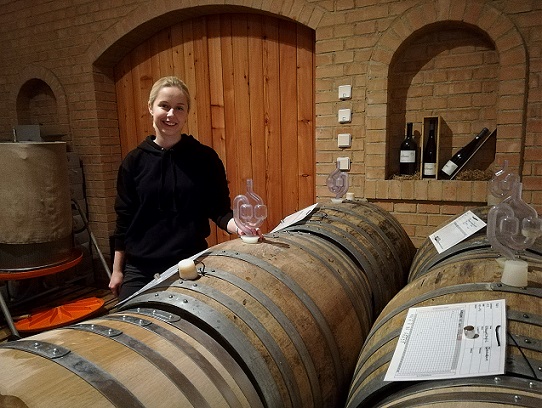 Sold out
When Weingut Birgit Eichinger's Riesling Ried Zöbinger Gaisberg Erste Lage Kamptal 2017 was named Champion White Wine at the IWC's awards dinner in London in July, Gloria collected the prize, as Birgit had an important meeting with a leading retailer.
"It was an exciting evening. I was so nervous," Gloria told
Canopy
.
The extensive coverage following the announcement meant they sold out of the wine within two weeks.
"It was really amazing," she said. "The phone was ringing the whole time and we were getting so many emails. It was a good advertisement for us."
They have also seen an increase in cellardoor sales. "We have never had this experience before," she added. "Other results from other competitions didn't have this much impact."
The plan is for Birgit to start winding down her role in about six years and for Gloria, who finishes her oenology studies next May, to continue her mother's legacy.
Meanwhile, Gloria is experimenting with the Roter Veltliner. The tried and tested way at Weingut Birgit Eichinger is in stainless steel tanks, but Gloria is experimenting with barrel fermenting and spontaneous fermentation. From the current vintage she is making 1,000 bottles this way for the Austrian market.
Gloria said: "I think this variety has a lot of potential. A lot of people come to the winery just for our Roter Veltliner.
"I love it a lot."
Or, as they say in Spanish, 'Me gusta mucho'.*
* According to Google Translate
Canopy's #harvest19: A snapshot of Europe's lesser-known wine countries
The story so far…