It's 35°C when I arrive in the Miniş wine region in western Romania.
Dr Géza Balla, a Hungarian who has been making wine in Romania for 35 years, is still harvesting aromatic whites, such as Fetească Regală. The leaves are wilting in the heat and the refractometer indicates the wine will have an ABV of 13.5%.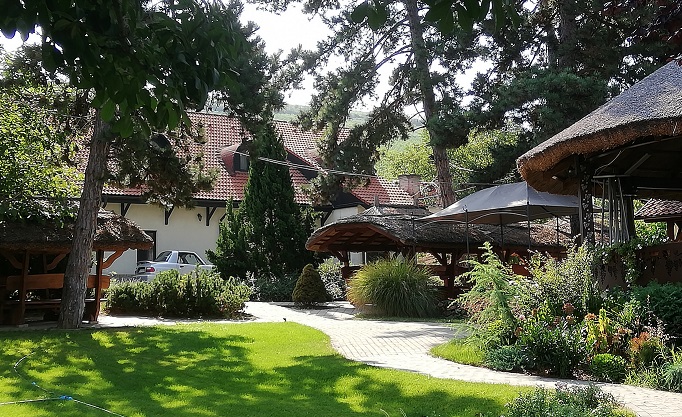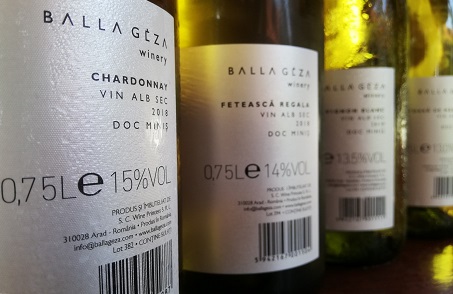 In the thatched shade near his outdoor bar, Géza pours me a Chardonnay with an ABV of 15%. To his credit, the alcohol is a subsidiary component, hidden behind balance and structure.
Géza, who made bulk wines at one of Romania's large state-owned wine cooperatives before buying land and starting his own boutique winery 20 years ago, has become an expert in dealing with the high sugar levels produced in this part of Romania – the meeting point of the Transylvanian Central Mountains and the Great Hungarian Plain.
His flagship red grape, Fetească Neagră, from his best parcel – the top of the hill behind the Balla Géza Winery – already has 16% potential alcohol and he's not due to pick it for a couple of days. He still has 3ha of Sauvignon Blanc to bring in first. Géza says he will blend some other Fetească Neagră from other sites to lower the ABV to 14.5%. Generally, his top line – from his 500m-high 'Stonewines' vineyard – has ABVs of 14.5-15%.
"This is my style and this is the region," he declares.
The Miniş-Măderat region has been producing wine since 1023, when the first Queen of Hungary, Gizella, and King Stephen donated eight vines to the Abbey of Bakanybel. It rose to fame in 1744 when it produced a sweet red wine from Kadarka (Cadarcă) grapes with the same methods as Tokaji producers used for their Aszú wines.
It's a predominantly red wine region and 80% of Géza's 120-hectare estate are planted to black grapes.
Géza, who came to Romania from neighbouring Hungary to study horticulture and then viticulture, believes the country's future lies in the Carpathian Basin's traditional grape varieties. For him, these include the Miniş grape Mustoasă de Măderat, the Romanian varieties Fetească Regală (Királyleányka) and Fetească Neagră (Feketeleányka), and his homeland's Furmint, Kadarka and Kékfrankos (Blaufrankisch).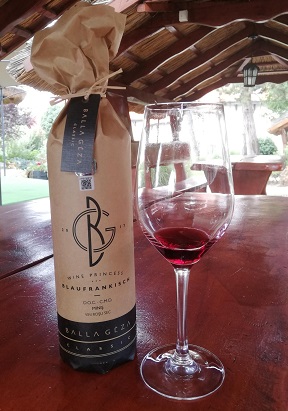 He pours me his line of Kadarkas, a grape that has been in decline in Hungary. Again, the alcohol is a subtle component. "It's not necessary to be a big wine," he says. "It is easy to drink and understand, and a little bit spicy.
"I have a good market for Kadarka in Hungary because the Hungarian guys who have Kadarka have another clone, another technology. They cannot obtain this colour, they cannot obtain this body."
The wine is packaged in a brown paper bag to stand out on shelves.
The winemaking behind this and his other red wines is very traditional. Key features include:
Yields reduced to six tonnes per hectare, five for his premium line;
Hand-harvesting for 85 of his 120ha;
Grapes chilled to 9 or 10°C overnight;
Ten days' maceration;
Horizontal fermentation tanks;
Spontaneous fermentation for the indigenous varieties because he wants "typical smell, typical taste for the terroir";
Temperature controlled fermentations (24-30°C for the reds);
After fermentation, the temperature is kept at 18-19°C for 24-25 days to aid malolactic conversion;
Reds are racked to a mixture of barriques, large oak barrels and stainless steel tanks (the Kadarka is about 60% stainless steel, 40% oak because "I have not enough barrels for all of my red wines and I don't like it if red wine is hard barrique. I like a little bit natural smell, natural taste," Geza says);
Ageing on fine lees for 18 months or two years, stirring once a month for the first six months;
Ageing in bottle for about 6 months before release.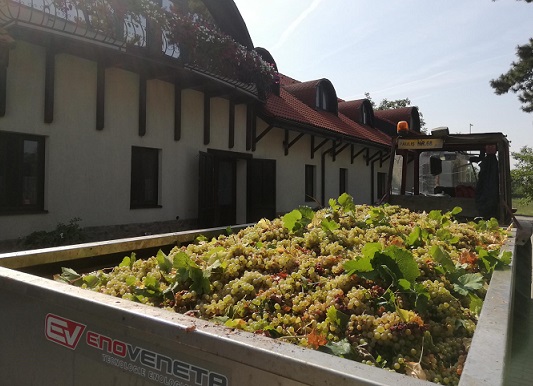 If he has any concerns about the fermentation, he will inoculate with a cultured yeast. With the long ageing, he doesn't usually have to fine the wines but if there is a problem he will use the whites of fresh eggs from a neighbour (three egg whites per hectolitre). He says it gives "excellent results".
The reds are bottled with total SO2 of 90-95mg/L (30-35mg/L free).
The whites are produced in a more reductive style – low temperature fermentation (13-15°C), stainless steel tanks, cold stabilisation, bentonite for fining, 40mg/L free SO2.
Founded in 1999 as the Wine Princess, the Balla Géza Winery's most famous wine is Géza's attempt at reviving the tradition of Kadarisszima (red Aszú). Géza admits his version is more Szamorodni-style than Aszú – his Kadarka picked with about 40% botrytised berries and left with 103g/L of residual sugar.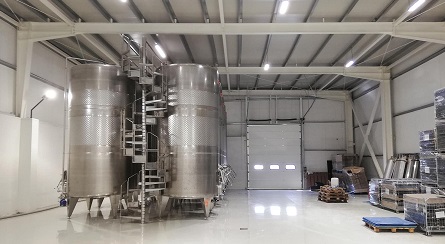 The estate also produces wine from international varieties, including Riesling, Sauvignon Blanc, Cabernet Franc, Cabernet Sauvignon and Merlot.
In the vineyard, he tries to work in an "organic style" – only spraying sulphur and copper when needed.
He has a very good wine tourism offer, with a tasting room, accommodation, dining opportunities and events. Most weekends he has up to 200 people for wine tastings and can offer 55 beds in 23 rooms. Géza sees this as his main marketing tool – "it's better than TV or radio".