IWC 2018 Tranche 2 open for entries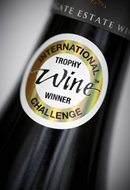 The IWC 2018 Tranche 2 is open for entries. Please log in using your existing account. If you have not previously entered, you can create a new account.

Once again, in 2018, we are working with our shipping partner, Hellmann Beverage Logistics, to save you money on your shipping costs. For more information view our Shipping Your Wines page.

Don't miss the opportunity to benchmark your wines against the rest of the world. View the IWC 2018 Information Brochures and the IWC entry kits below, then enter online today.



INFORMATION BROCHURES

ENTRY KITS
IWC 2018 Tranche 1 Results Live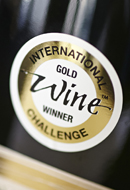 The results of the IWC 2018 Tranche 1 are now live! Find out if you have been awarded a Gold, Silver or Bronze medal or a Commended award - log in to your account to view the results of your entries or search for all winners here.

Thank you to all those who entered Tranche 1 and congratulations to all winners!

Make the most of your success and order our high-shine foil stickers to promote your award.


Don't miss the IWC 2018 Awards Dinner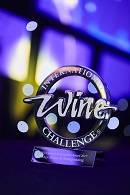 This year's lavish awards ceremony will take place on 10 July at the Grosvenor House Hotel, Park Lane, London.

Guests at the dinner will be amongst the first to discover the Merchant of the Year, Winemaker of the Year and Champion Trophy winners.

The IWC Awards Dinner is a fantastic networking opportunity and your chance to celebrate the hard work you and your team have put in throughout the year.

Special discount if you book before the end of the year.



This is a numerical code, unique to the company who entered the wines into the IWC. It will be 6 digit code starting with 44****. Searching using the Customer ID will find the all award winning wines for this entrant. If you cannot recall your Customer ID please email iwc@wrbm.com or login to your account where you can also review your results or get your ID
If you were a judge at the IWC and you want to check up on a wine you tasted, please type in the Wine Code from your tasting notes to obtain the details of the wine.
Our Videos