IWC 2018 Tranche 2 open for entries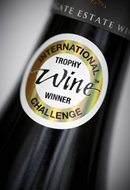 The online entry deadline for IWC 2018 Tranche 2 has been extended until Friday 16 March 2018. 

The IWC 2018 Tranche 2 is open for entries. Please log in using your existing account. If you have not previously entered, you can create a new account.

Once again, in 2018, we are working with our shipping partner, Hellmann Beverage Logistics, to save you money on your shipping costs. For more information view our Shipping Your Wines page.

Don't miss the opportunity to benchmark your wines against the rest of the world. View the IWC 2018 Information Brochures and the IWC entry kits below, then enter online today.

INFORMATION BROCHURES

ENTRY KITS
IWC 2018 Sake Competition - 2018 IWC (インターナショナル・ワイン・チャレンジ) 日本酒部門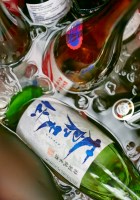 The IWC 2018 sake competition is now open for entries!

Enter here ‐ エントリーはこちらから

For more information, download the entry kits in Japanese and in English here:
IWC 2018 (インターナショナル・ワイン・チャレンジ) 日本酒部門のエントリーが開始となりました!
"詳細はエントリーキットをダウンロード。
View the Sake Entry Kit in japanese (日本酒部門エントリー要項 - 日本国内の蔵元向け)
IWC2018_SAKE_オンライン_エントリー手順
View the Sake Entry Kit in english.

Judging will take place in May. The Medals and Trophies will be announced on the 18th May. Champions will be announced at the IWC Awards Dinner in London on 10 July 2018.

今年のIWC日本酒部門審査は5月に山形県で開催され、5月18日にメダル・トロフィー受賞者発表、7月10日にチャンピョン受賞者をロンドンで開催のIWCアワード・ディナーにて発表します。

Further information about the sake competition can be found below:
審査会の更なる詳細は以下リンクをご参照下さい。

About the sake competition 品評会について
Sake Judging and Awards 審査とアワード
Sake Rules of Entry エントリー規定



Don't miss the IWC 2018 Awards Dinner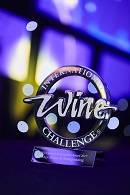 This year's lavish awards ceremony will take place on 10 July at the Grosvenor House Hotel, Park Lane, London.

Guests at the dinner will be amongst the first to discover the Merchant of the Year, Winemaker of the Year and Champion Trophy winners.

The IWC Awards Dinner is a fantastic networking opportunity and your chance to celebrate the hard work you and your team have put in throughout the year.





This is a numerical code, unique to the company who entered the wines into the IWC. It will be 6 digit code starting with 44****. Searching using the Customer ID will find the all award winning wines for this entrant. If you cannot recall your Customer ID please email iwc@wrbm.com or login to your account where you can also review your results or get your ID
If you were a judge at the IWC and you want to check up on a wine you tasted, please type in the Wine Code from your tasting notes to obtain the details of the wine.
Our Videos