Classical music has been reverberating through the vineyards at Yealands, in Marlborough, New Zealand – from solar-powered music stations – since the beginning of the company. Now, chief winemaker Natalie Christensen is playing it in a barrel room.
"There's a lot of scientific research that plants respond to music – they're healthier or more vigorous. But even just sound in itself does create a vibration and there's an energy to it," Natalie tells me during an event to launch Yealands' latest wines.
The classically trained double bass player, who has a degree in music, a master's degree in science and a diploma in oenology, goes on to talk about her experiment with Pinot Noir: "I blended our single-vineyard Pinot, dropped them down to barrel and put half the barrels in one barrel hall and half in another barrel hall, and played a mantra on repeat to this wine."
"Can you tell the difference?" I ask.
"Not really... Maybe I need to have another look."
But I compliment her on being able to splice her two passions.
"It's perfect," she agrees.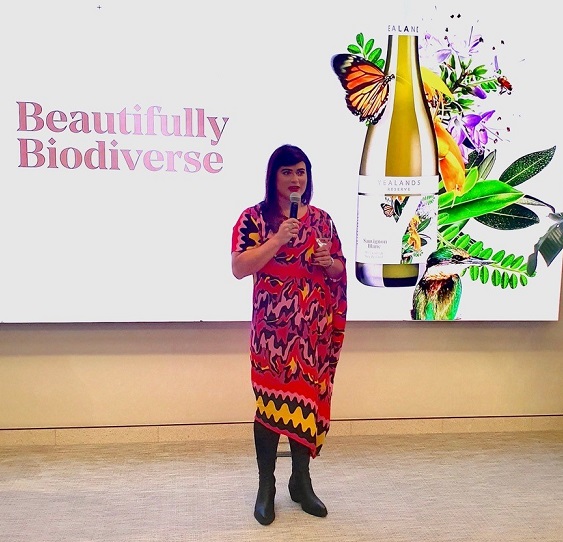 As well as pouring the new Reserve Sauvignon Blanc, Yealands also pours a Grüner Veltliner at the colourful tasting in London.
Natalie (
above
) admits she is lucky being able to play with grape varieties that are unusual in Marlborough, where Sauvignon Blanc accounts for more than 80% of the vineyard surface area and more than 85% of production. Yealands has recently released its first Albariño, from the 2022 vintage. "It's a personal favourite of mine," Natalie offers.
She fell in love with the variety in Spain. Prior to joining Yealands in 2015, Natalie was winemaker at La Cana in Rias Baixas, making Albariño for the Jorge Ordonez group.
Yealands planted its Albariño four years ago, producing a tiny crop in 2021. Comparing Albariño from the northeastern tip of New Zealand's South Island to Albariño from its heartland in Galicia, Natalie says: "It's obviously a bit different but the classic thing that we get out of our Seaview Vineyard (
below
) is a salty minerality and that is definitely a hallmark of Spanish Albariño, so it's got similarities but it's also got that New Zealand crunchiness and vibrancy."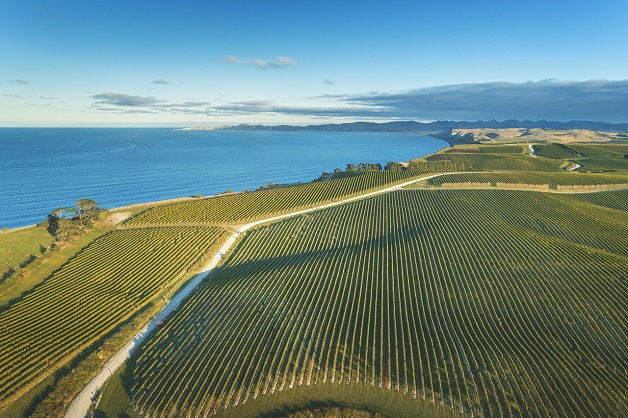 Now that the Albariño is in production, the experiments shift to a new planting of Chenin Blanc.
"It's important not to become a one-trick pony and we know the site is really good for white wines and, personally, I love Chenin. It's fun to try something new," she says.
One experimental planting that didn't work was Gamay, one of her favourite reds. "Unfortunately, where it was planted, it just didn't take very well."
Natalie, who became Yealands' chief winemaker at the end of 2018, has also worked for New Zealand wineries Saint Clair and Matahiwi, and experienced harvests in Bordeaux and Oregon.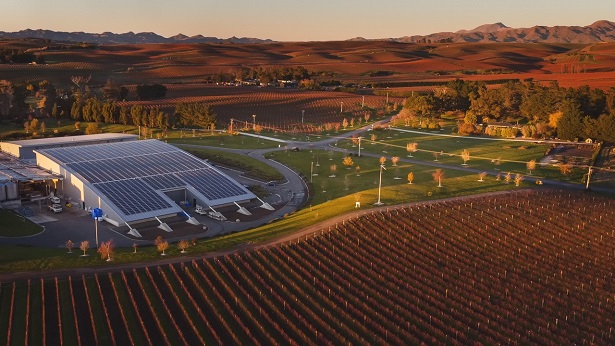 At Yealands, she appears to have a great deal of freedom in the solar-panelled winery in Seddon, south Marlborough, which was established by entrepreneur Peter Yealands in 2008 and taken over by power company Marlborough Lines in 2018.
"We do like to experiment and play around, but that's the advantage of working for a large company," she says.
One experiment that has been a roaring success is a pink Sauvignon Blanc, one of EIGHT Sauvignon Blancs in the range.
Generally, for the Sauvignon Blanc Blush, they add about 2% of Merlot to give it the pale rosé colour but some years they add Syrah. "It's totally a Sauvignon Blanc, just coloured up with a little bit of Merlot," Natalie informs me. "But it's so popular. People love rosé and people love Sauvignon Blanc, and it's very popular in the UK and very popular in the US."
In the cellar, Natalie also gets to experiment with oak, concrete and steel vessels. "They're just techniques to build up some structure in the wines," she says.
"The different fermentation vessels give quite different characters, so the wines that we ferment and age in the concrete eggs – they stay up to 11 months on their yeast lees, which gives quite a different acid structure. They're quite soft or plush and it keeps a lot of freshness in the wine."
The barrels are French oak with capacities of 500L and 225L. "It's mostly older oak that we're dropping the Sauvignon and Grüner into," Natalie says – with plenty of lees stirring "to get a bit of texture in there".

However, the Reserve Sauvignon Blanc 2022 was made entirely in temperature-controlled stainless-steel tanks "to express its sense of place without too much winemaker intervention". Grapes from selected parcels of the Seaview Vineyard are destemmed, gently pressed and fermented with a range of selected yeasts at about 12°C for 12-18 days.
The Grüner that goes into tanks is fermented at 14°C; the Grüner that goes into barrel "has a life of its own".