Standing in a building site in the middle of a vineyard, it's hard to process everything that's going on around me. Tamjanika grapes are in the Bucher XPlus 5 press; Chardonnay grapes are heading for the 20-tonne capacity cooler. Ten bedrooms, two apartments and a large restaurant are being added to the winery. A once significant wine region is being revived.
My European harvest tour has brought me to a rising star in central Serbia, Lastar. Lastar was created in 2015 and has been winning bronze medals at the IWC since the 2016 vintage. Next spring, the business will open its wine tourism offer.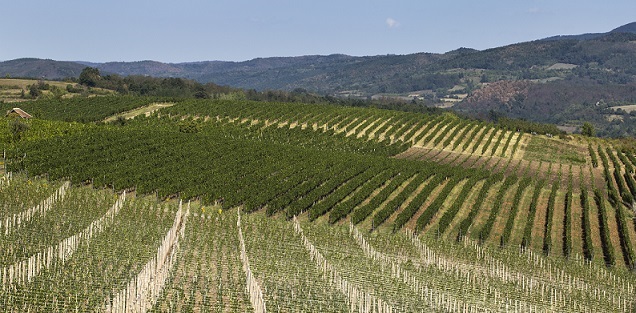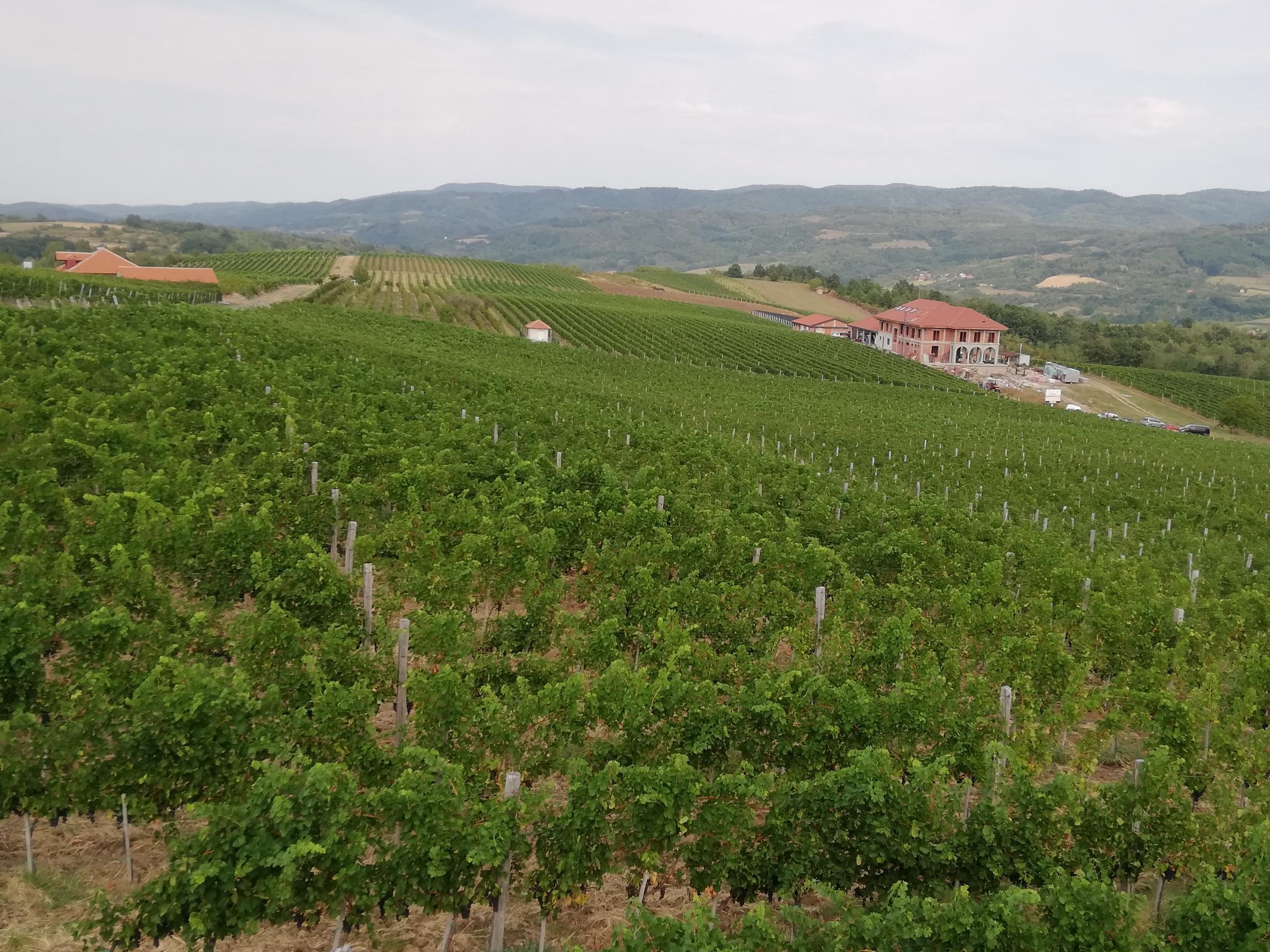 Lastar planted 22ha of vines in 2012 and has another 4ha in the pipeline (2.5 of Tamjanika and 1.5ha of Chardonnay). These are the most popular white varieties in the local market.
In 1976, when Serbia was part of Yugoslavia and producing cheap wine for export, Lastar's Gaj vineyards were part of a 40ha experimental plot planted with Pinot Noir and Riesling. Some of these vines have survived. Lastar hopes the grapes they get from a neighbour's tiny plot of old Riesling vines will help "to rebuild the name of Riesling in Serbia," Rade Milič, Lastar's owner, tells me.
Locals also like powerful reds, and Lastar produces a Bordeaux blend to cater for them. But during my visit, I get the impression that their passion lies in Pinot Noir. A third of their vines are planted to this variety.
Consultant winemaker Mladen Dragojlovic, who has worked at various wineries in Serbia, Italy and Chile, has two different protocols for the four different clones.
The core of his elegant Pinot Noir is Dijon clone 115 – which Mladen describes as well rounded with moderate tannins and colour, "but the aromas are amazing here, so I want to have something which has tannins, which has colour but to preserve those aromas".
So he puts the destemmed whole berries in one of two 10,000L Ganimede vinifiers. He also uses a Ganimede tank for the "velvety" Dijon clone 777.
Mladen tells
Canopy
: "The best style of vinification for grapes with delicate skins and for making wines which are elegant is Ganimede. I will never put Cabernet Sauvignon in Ganimede, but for Pinot Noir and some Syrah and Gamay, Ganimede is a good solution.
'I put in Ganimede the best grapes and the worst'
"I put in Ganimede the best grapes and the worst. Nothing in between, because for the worst I do a more elegant vinification and I do not get harsh tannins and a green finish and, of course, when I have perfect grapes I do a wine with more extract and colour, but it's still elegant."
The more tannic 375 and 828 clones go into an open tank with dry ice. During fermentation he opens the valve and releases 200-300 litres into a cask, lifts the barrel up with a forklift and dumps the must into the top of the tank. It sounds aggressive but Mladen says it's less aggressive than punching down. He uses 15-20% of this wine "to give more structure and power" to his blended Pinot Noir.
"I think all of the best wines are blends," he says, as we taste Lastar's top line, called Triangl after the three winds that swirl in from the mountains surrounding the region. Triangl is the estate's most expensive wine at €11.90 (the whites are around €6-€6.50).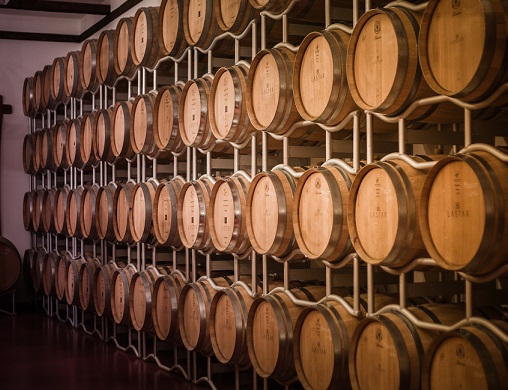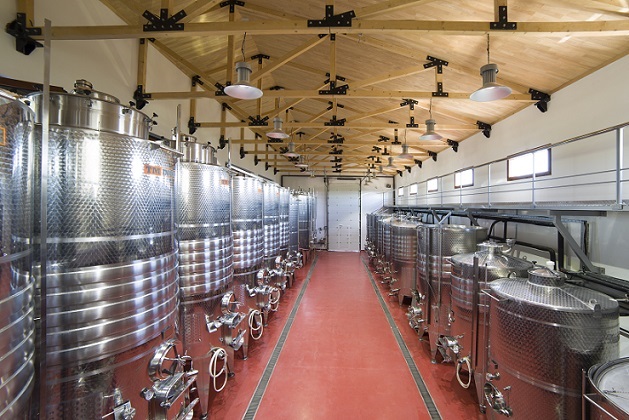 Touring the three-level winery, the evidence of how seriously they take Pinot Noir abounds: a Bucher JLB automated basket press, the giant Ganimede vinifiers (fed by gravity), and barriques from Burgundy (Meyrieux).
The result is a very elegant, light, delicate Pinot Noir. Rade admits they have trouble selling it in the local market. "They like Schwarzenegger wines," he jokes.
Lastar also leases Pinot Noir vines at a nearby monastery, Preradovac, and puts the fruit from these unknown clones in the Ganimede tanks. These 1.3ha of vines were planted in 2003, when the monastery was restored.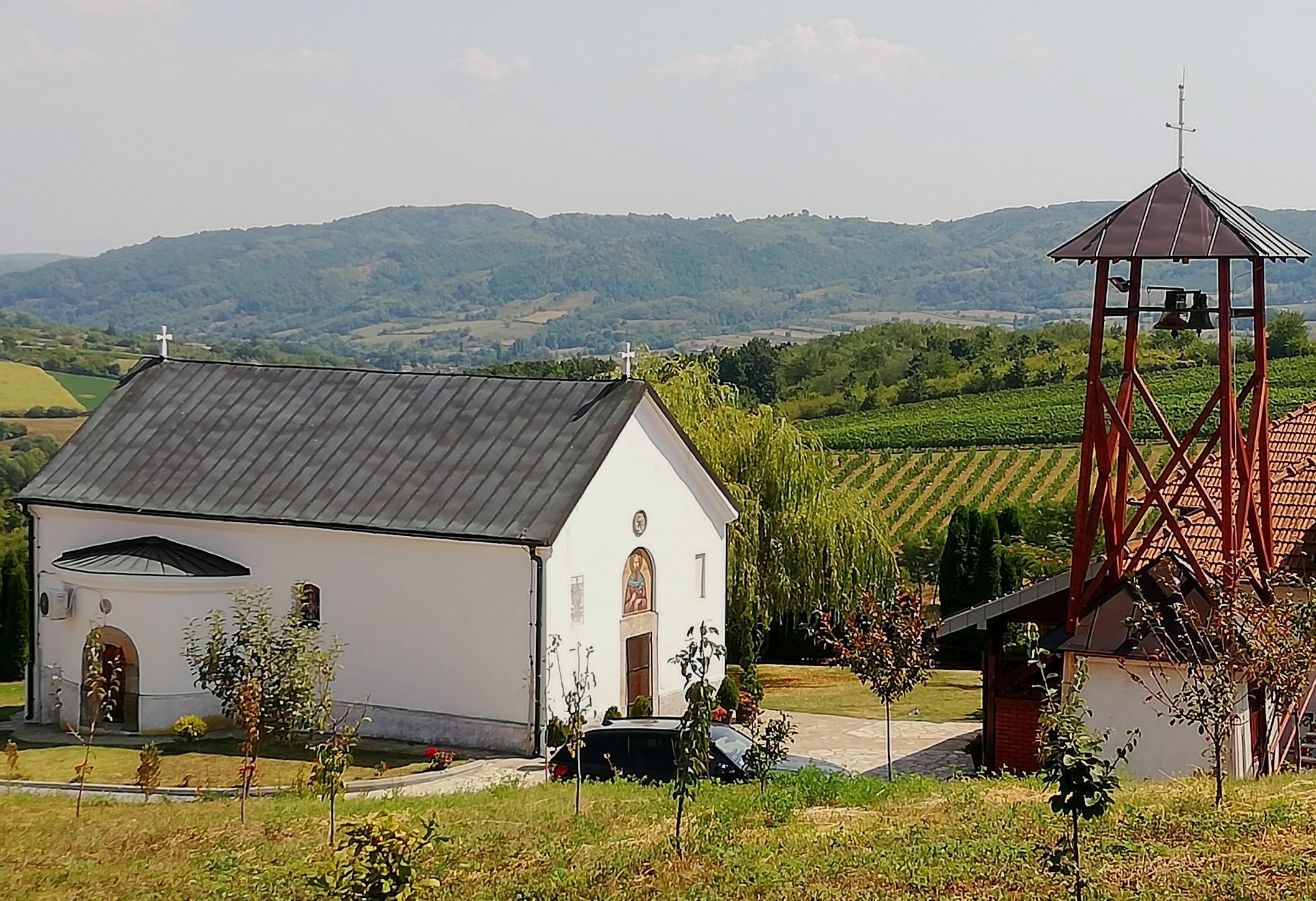 Standing among the monastery's 6ha of vines (mostly Chardonnay and Merlot), I'm told that the surrounding hills were once covered in vines and that this slope was originally planted with vines in the 14th century.
Serbia currently has about 23,000ha under vines, with the Levač region one of its smallest at about 400-500ha.
But Rade, who also runs a logistics company, is determined to put the land of his grandfather back on the wine map. Lastar is an ambitious project. As well as the accommodation and 100-cover restaurant, Rade aims to increase production to 90,000-100,000 bottles from 30ha over the coming years.
The winery in Sekurič is ready. With its tanks from Bulgarian manufacturer TM Inox and a mixture of Burgundian barriques and 500L Hungarian-made barrels (using Slavonian oak), it has a capacity of 250,000-300,000L.
As my tour continues, I spot 2,500 bottles of traditional-method sparkling 'blanc de blancs' in cages, ready for release later this year. "It's more for our guests," Rade states.
The hospitality area should be finished later this year. But then they have to build a road to it – and a roundabout for the tourist buses. They are thinking big here.
Canopy's #harvest19
The story so far…
Canopy's #harvest19 tour from Macedonia to England started with the Assyrtiko harvest at
Ktima Ligas
. Thomas Ligas and daughter Meli explain how their 'hands-off' approach was influenced by a Japanese farmer called Masanobu Fukuoka.
At the historic
Tikves Winery
in North Macedonia, it's all about control – especially when it comes to making white wines in a hot climate.
In central Serbia we visit
Lastar
, a new winery using different winemaking protocols for different Pinot Noir clones.
In north Serbia, we stop at the
Šijački winery
, in a beautiful location on the banks of the River Danube. There, we find a brother and sister in charge for the first time…