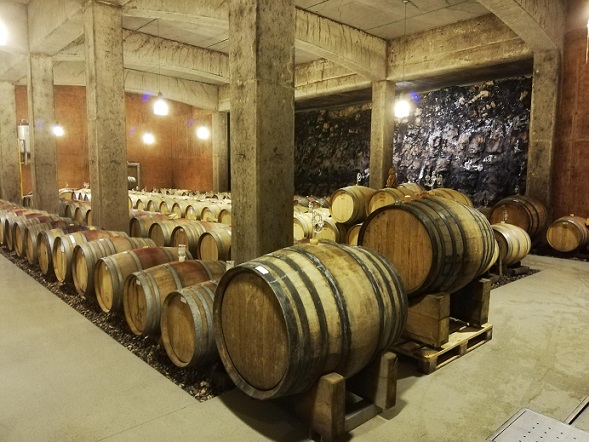 Can you spot anything unusual in this photo?
The back of the cellar is open to the soil. When the cellar at Weingut Tement, a beautiful winery perched on a plateau in southern Austria, was dug into the hill, the rich shell limestone soil was left exposed.
"We can read a lot of information on this wall," says Monika Tement, wife of third-generation winemaker Armin Tement.
The soil was black when I visited during my #harvest19 tour through Europe's lesser-known wine regions, but in a dry summer it turns white.
"It's nothing we can change but we can understand the vineyard much better," Monika explains.
Another surprising thing about the cellar (
and the photo
) is the large number of barrels. It's surprising because Weingut Tement's production is 99% white wine and 60% of that is Sauvignon Blanc.
Its top wines are the long-aged Sauvignon Blancs from single vineyards, like the prized Zieregg on the slope leading down from the winery into neighbouring Slovenia.
Monika tells me the Sauvignon Blancs from 1997 to 1999 are tasting great at the moment and the youngest she drinks privately is 2007.
"The Tement family are really trying to get minds open to the fact that white wines also have a lot of potential for ageing," she says. "If you produce it in the right way, it can show that potential in 10, 20, or 30 years."
As she pours me a flight of single-vineyard wines from 2017, she advises: "This is not the style you expect from a typical Sauvignon Blanc. It's not so fruity, but that for us is the big pleasure in this wine. We would always prefer to drink a bottle and not just a glass."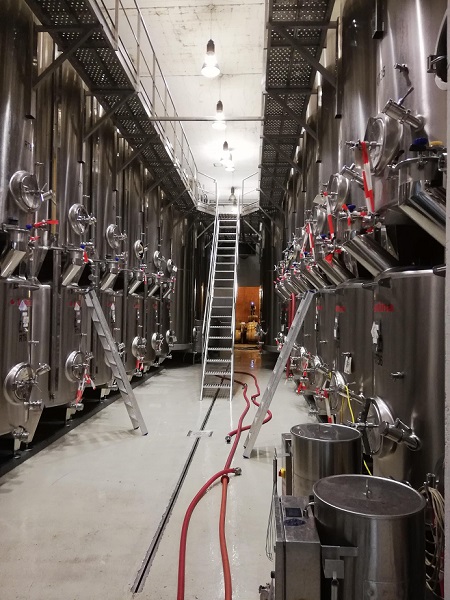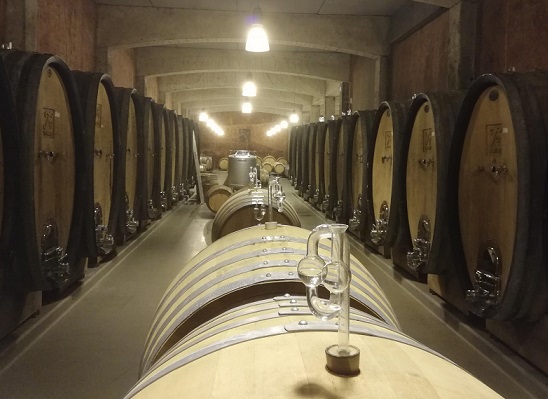 Slow, gentle pressing, slow fermentation with native yeasts, neutral oak barrels, long ageing on lees… The Tement family has always made its wines this way, ever since Josef Tement founded the business with 2ha of vineyards in the early 1950s. But it was his son, Manfred – taking over at the age of 16 when his father died – who expanded the empire, purchasing vineyards with his increasing reputation and sales success in the 1990s.
Armin took over the cellar in 2008 and his younger brother, Stefan, took control of the vineyards in 2011. They have been certified organic since 2018, after ten years of gradual conversion and experimentation.
The family now has 80ha of vineyards in Austria with their most important single vineyard, Zieregg (
below
), comprising 14ha. They also bought 20ha, on the same hill, in Slovenia in 2003 and planted it with Sauvignon Blanc.
The wine from Slovenia's 'Ciringa', and Tement's Slovenian winery, Domaine Ciringa, is called Fosilni Breg – which means 'fossils mountain'. Launched in 2009, Domaine
Ciringa's Sauvignon Blancs sell for significantly less than their Austrian counterparts (€11.50 and €16 for Domaine Ciringa's key Sauvignon Blancs; €42 for Tement's Zieregg Sauvignon Blanc). Same variety, same hill, same winemaking techniques, same philosophy, different country.
"For us it doesn't make any difference if the grape grows here or 600 metres on the right side. For us, this terroir is perfect for Sauvignon Blanc," Monika states.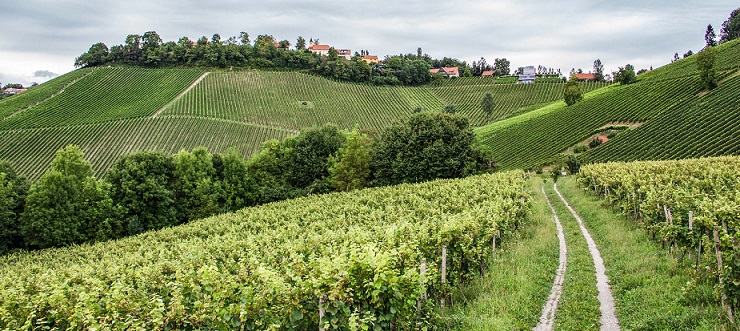 Monika is doing the talking as Armin and Stefan are busy processing Chardonnay grapes when I arrive. They also have to prepare for the Sauvignon Blanc to come in from 55 parcels over a period of five or six days. Eight presses are waiting to receive the grapes.
"We press very slowly with not much pressure, that's why we need so many presses," Monika explains.
These grapes will make 12 or 13 different Sauvignon Blancs spread over three levels, from a fresh Klassik at €12.50 per 75cl bottle up to a range of three single-vineyard bottlings intended to highlight the region's different terroirs (€22-€42). The three levels are in line with Südsteiermark's new DAC system of Gebietsweine, Ortsweine and Riedenweine.
The capacity of the winery is 1m bottles a year, but the family is content with its current annual output of 410,000. All are bottled in Tement's own-shaped bottle which "combines the advantages of a Bordeaux bottle and a Burgundy bottle".
They have been steadily reducing the yields over recent years to focus on increased quality.
For the top village and single-vineyard wines (25% of total production), the average yield is between 3,000 and 3,500 litres per hectare. For the Klassik lines (60%), the average yield is between 4,000 and 4,500 litres/ha and for the branded cuvées (15%), it is between 5,000 and 5,500 litres.
"We don't want to make wine, we just want to produce it how it grows here," is how Monika puts it.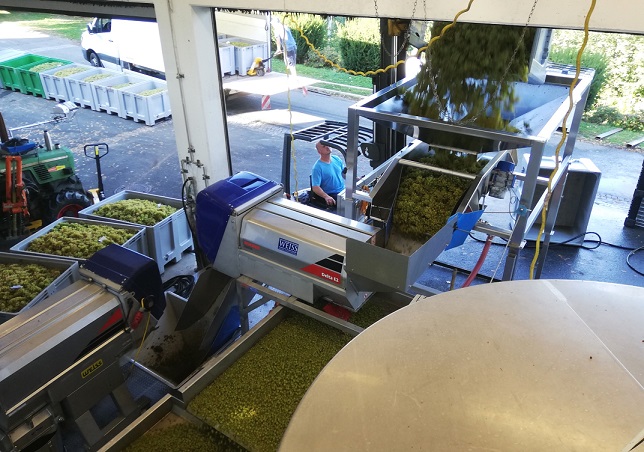 There are four vintages of Sauvignon Blanc ageing in the cellar without any added SO2. The top tier will be left on lees for up to three years. The middle tier will be blended from wine aged in large oak barrels and very tall 10,000L stainless steel tanks. Minimal amounts of SO2 will be added just before bottling.
Monika reveals they have experimented with no-added sulfites to see how the wines age. "We try everything, we want to understand it," she says. "But whenever we open a bottle it tastes so completely different – it's so unstable. It cannot reflect the terroir without SO2, it needs some kind of stability."
In total, Tement produces 47 wines – all from their own grapes – with the other major whites being Chardonnay (known here as Morillon), Welschriesling, Pinot Blanc (Weissburgunder), Yellow Muscat (Gelbermuskateller) and Gewurztraminer. The reds are Pinot Noir, Zweigelt and Blaufrankisch.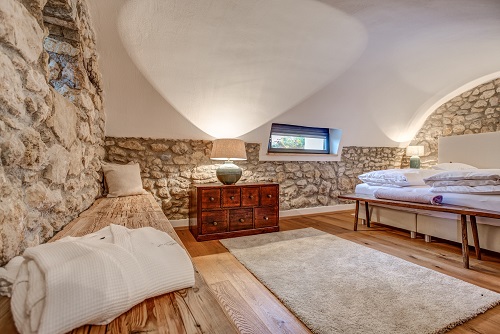 Wine tourism
It's more difficult for the third generation to expand the business, due to the cost and availability of suitable sites, but it is expanding its wine tourism offer. Heidi, Manfred's wife, runs this side of the business, which helped to propel Weingut Tement to no15 in the list of
World's Best Vineyards
.
They now
offer
25 rooms in four locations, including two renovated winegrowers' cottages overlooking Zieregg. These have been converted into six superbly decorated apartments.
Canopy's #harvest19: A snapshot of Europe's lesser-known wine regions
The story so far…