Winemaker Ana Diogo-Draper has blended grapes from various sites in Napa Valley for Artesa Vineyards & Winery's new Cabernet Sauvignon.
This complex, elegant wine, from the 2019 vintage, also has a splash of Petit Verdot.
Unusually for the Portuguese winemaker, who likes to experiment with her wines, she did not carry out any trials for this Napa Valley Cabernet Sauvignon. But, having abandoned the 2020 vintage due to last year's wildfires, she is planning some experiments this season. "We have some fermentation trials planned for the 2021 vintage – extraction, temperature, different fermentation vessels," she confirmed to
Canopy
.
Artesa, founded in Los Carneros in 1991 by Spain's Raventós Codorníu group, specialises in small-production wines, especially from Pinot Noir and Chardonnay grapes.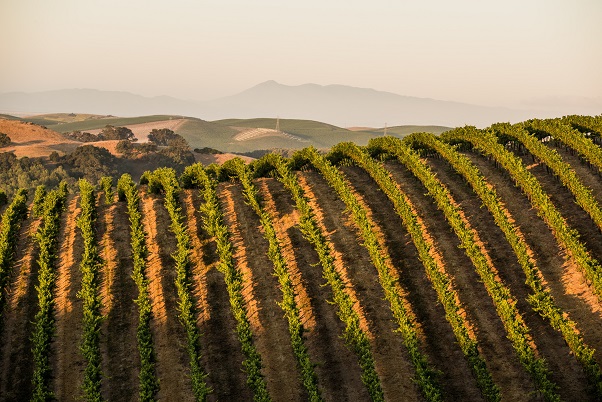 The newly-released 2019 Napa Valley Cabernet Sauvignon is sourced from vineyards throughout the valley and showcases its wide range of terroirs: darker fruit notes from the mountain ranges; subtle fruit from the valley floor. The result, according to Ana, is a $40 wine that is both bold and elegant with great natural acidity and fruit concentration: blackberry, blueberry, dried fig and a hint of white pepper on the nose while the palate has layered notes of black cherry, mocha, and plum, and a touch of vanilla toast.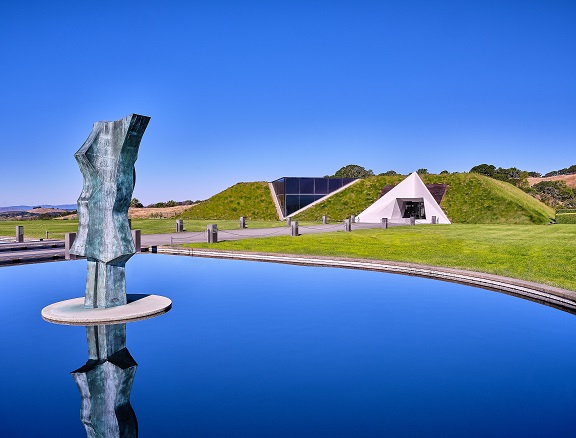 Winemaking
The grapes were hand-picked at night/dawn, and brought immediately to the underground winery (above), where they were placed in temperature-controlled stainless-steel tanks for a three-day cold soak.
The must/wine was left on skins for an average of 30 days to extract colour, flavour and tannin.
While in the oak fermenters, the grapes were tasted daily to determine the right tannin level was reached before pressing off.
All vineyard lots were kept separate throughout the process and aged for eight months in 100% French oak barrels (50% new) until Ana made her final blending decisions.
Blend:
98% Cabernet Sauvignon, 2% Petit Verdot
Alcohol:
14.2%
TA:
6g/L
pH:
3.59
Production:
5,364 cases

Ana, who moved to California in 2005, favours low-intervention winemaking and conducts trials every year to see how Artesa's wines can express the fruit and site character more effectively.
She told
Canopy
about some of the trials:
"We've done a lot of trials the last three years with concrete which have been very successful to the point where we now make a single-estate vineyard Albarino that is currently done 100% in concrete. We use concrete with both our reds and whites.
"In 2015 we started trialling native fermentation which gave the wines the sense of terroir we were looking for. Both Estate Pinot Noir and Chardonnay are 100% wild fermentations, along with all our single-vineyard Pinots and Chardonnays. On our other varietals – Cabernet and Tempranillo – we use a percentage of native fermentation and we continue to trial as new blocks come online.
"We did a series of yeast trials specifically on Tempranillo a few years ago which didn't result in conclusive results, so we discontinued. This led to more experimentation on wild fermentation on Tempranillo specifically."