Ojo Brilloso promotes diversity, health and education in the workplace
When viticulturist Geoff Hall (below) joined Oregon sparkling wine producer Argyle Winery in 2017 and was beginning to learn about the 162ha of vineyards in the Willamette Valley now under his control, he would often hear members of his team say 'Ojo Brilloso' (o-ho bree-o'-so), which loosely translates to 'nice observation'. Hall quickly realised that these 'nice observations' reflected his team's intimate knowledge of the vineyards. Now, Argyle has launched a line of still single-vineyard Pinot Noirs called Ojo Brilloso to promote diversity, health and education in the workplace.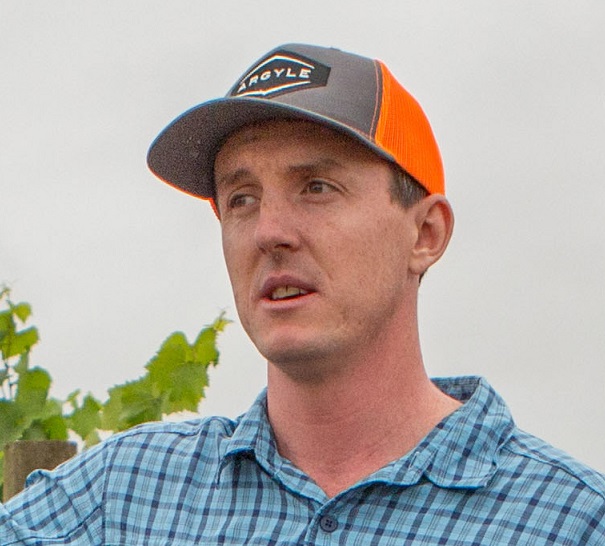 The line features three limited-production wines from Argyle's Knudsen, Spirit Hill and Lone Star vineyards (
below
), which Argyle is selling as a set online for $135.
Created to honour the knowledge, skill and passion of Argyle's vineyard team, each of the Pinots was made in collaboration with the vineyard supervisor overseeing their respective vineyard.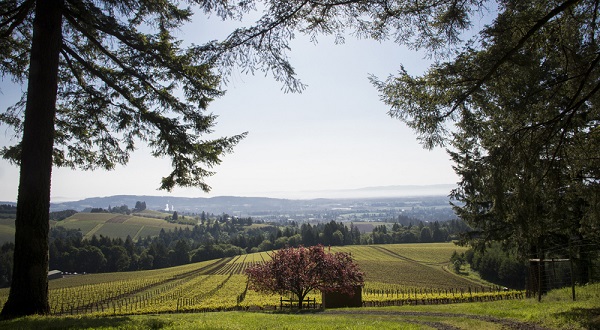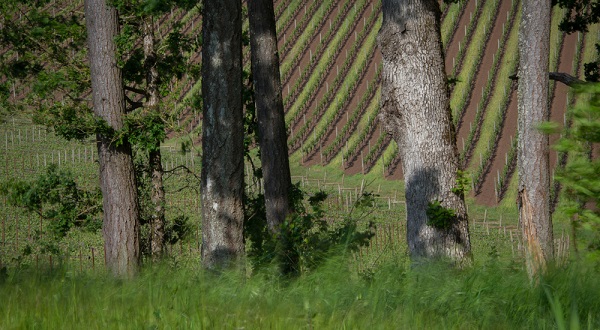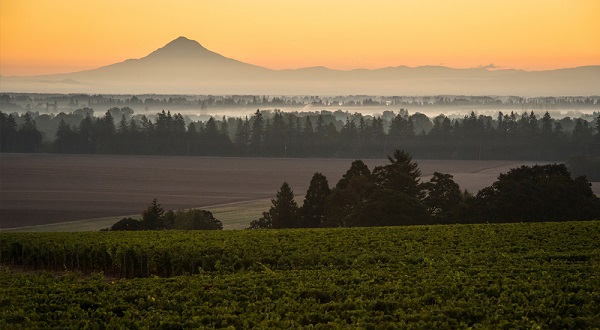 Dundee-based Argyle has taken the philosophy behind the Ojo Brilloso programme, which strives to acknowledge and empower vineyard workers, one step further by partnering with three non-profit organisations, and will be making a significant commitment in terms of time, resources and charitable contributions to each of them. A portion of the proceeds from the sale of the wines will be evenly divided between ¡Salud! (which provides healthcare to Oregon vineyard workers), AHIVOY (which provides education and professional development to Latinx and Hispanic vineyard workers in the Willamette Valley), and The Roots Fund (which offers scholarships, wine education and job placement for black, indigenous and Latinx members of the wine community).
The three vineyard supervisors who inspired the debut 2018 vintage of Ojo Brilloso are:
Spirit Hill Vineyard's Francisco Ponce;
Knudsen Vineyard's Jose Sanchez;
Lone Star Vineyard's Hector Cabrera.
Each was asked to select a small Pinot Noir block that they would personally steward throughout the growing season to create a wine that embodies their connection to the vineyard, and the pride they take in their work. The wines were then produced in collaboration with Argyle's winemaker, Nate Klostermann.
'A positive force for change'
"There are no great wines without a great vineyard team," Geoff Hall said. "I've learned so much from my vineyard co-workers. The idea behind Ojo Brilloso is to recognise their contributions by showcasing the work that they do and putting it in a bottle. I know how proud Francisco, Hector and Jose are of these wines, and what it means to them to be able to go home and say, 'I helped to make this wine.' I also know that they take pride in the fact that we have dedicated Ojo Brilloso to being a positive force for change in our industry."
The donation to ¡Salud! will support their mobile health clinics, which are more valuable than ever during the pandemic, and AHIVOY will be able to fund educational scholarships for vineyard workers. In addition to an annual cash donation to The Roots Fund, Argyle will be offering two harvest internships annually to The Roots Fund applicants.
Each bottle of Ojo Brilloso features original label artwork created by Eduardo Soto, who was one of Argyle's 2020 Art of Sparkling scholarship recipients. Deeply influenced by the artwork of the Mexican muralist movement, each of Soto's labels is part of a larger work portraying Argyle's vineyards in winter, spring and during harvest.
The story of rocks and river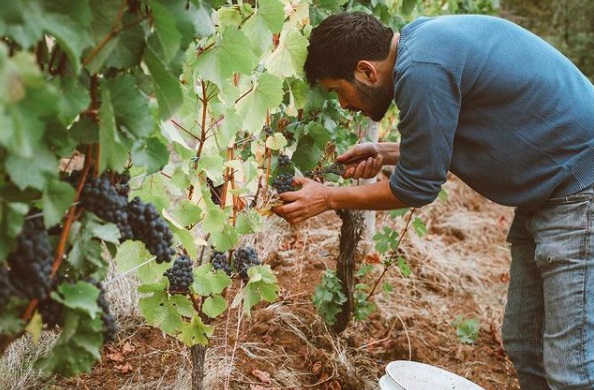 Another Dundee-based brand, Alit Wines, has also launched a trio of single-vineyard Pinot Noirs. Alit's Elements & Single Vineyard series explores soil diversity in the Dundee Hills and Eola Amity Hills AVA and the soil's imprint on Pinot Noir.
The new wines connect to the winery's original goal when it was set up in 2012: to explore the region's diversity of soils and understand its history through Pinot Noir. From the impact of the Missoula Floods 15,000 years ago to volcanic eruptions 15 million years ago, the series centres around the fallout from these events. Alit credits Chile's 'Dr Terroir', Dr Pedro Parra, with the discovery of secret pockets of distinctive terroirs in the estate. These include a micro-pocket of volcanic soil in the Yamhill-Carlton AVA, a rarity there, where ungrafted Pinot Noir thrives.
Throughout the years, winemaker Felipe Ramirez (
above
) and his team have released numerous wines showcasing these stories and the nuances soil alone can impart on Pinot Noir through Alit's sister brand, Rose & Arrow Estate, but now Alit's club members can also explore the influence of rocks and river soils.
Alit's model is to sell the wines direct to consumers. For the launch of these new wines, Alit is offering free daily local delivery within the greater Portland area and 50% off nationwide ground shipping on all 6+ bottle purchases.
The production methods involve organic farming, minimal intervention, and fermentation with native yeasts.
Felipe told Canopy: "The winemaking behind these wines is pretty simple and it's about not being invasive in any of the techniques we use, so allow the place to show itself and produce a wine with a sense of origin. This means a very non-extractive work with the grapes, just like an infusion, with no or very low mechanical extraction. Fermentation is driven by native wild yeasts that come from the same place with the grapes, creating a complex and powerful matrix of perfumed aromas in the wine. Once fermentation is ready, wines set for some days and then go to barrels, for about 14 months with around 20% new oak."