It's all about the blend
German-born Roman Roth grew up making 'Badisch Rotgold', Baden's rosé-coloured specialty made from 49% Pinot Noir and 51% Pinot Gris. He also holidayed on the Cote d'Azur, "so I grew up with rosé and when I came to The Hamptons in 1992, (new boss) Christian Wölffer had a welcoming party, with lots of people around the pool, and we were drinking rosé and I said, 'This is a place for rosé, we have to make rosé'."
Long Island's Wölffer Estate has since become an iconic producer of rosés. According to Wine-Searcher.com, the estate produces two of the world's top five most searched-for rosé wines.
It sells 71,000 cases of its Summer in a Bottle Rosé, whose celebrity fans include Madonna, Billy Joel, and Beyoncé.
The rosé category is also attracting a younger clientele to the tasting room.
"It's maybe helping that you can still be a Montrachet lover and a Château Latour lover but the local rosé is quite nice so you don't lose face that you are a French oenophile but you can support the local rosés," Roman reasons.
He says the Long Island estate, which has 55 acres of vineyards, has been taking rosés seriously now for nearly 30 years. Despite the wines being blends of up to seven red and white varieties, he says they are not "a garbage can" for wines that didn't work out.
There are six rosés listed on the Wölffer Estate Vineyard website. The most popular are the Estate Rosé, which sells about 24,000 cases annually, and the massively successful Summer in a Bottle Rosé.
The Estate Rosé is the rosé that started it all. The complexity and understated elegance come from the unusual blend: 44% Merlot, 33% Cabernet Sauvignon, 16.5% Chardonnay, 5.5% Cabernet Franc, 0.5% Riesling, 0.3% Pinot Noir, and 0.2% Gewürztraminer.
The Pinot Noir element is interesting as it comes from Wölffer's sparkling wine production – by filtering the lees. Roman says "it works really well for a light rosé". The splash of Riesling adds acidity while the Gewürztraminer boosts the aromas.
"By using a blend of different grape varieties it's much more balanced, you get the sum of the parts," he explains.
Picking different varieties also helps with the harvesting logistics, as it enables them to stagger the picking and gather all the grapes at the ideal times.
"When I started making rosés here on Long Island there's a couple of things that I found were unique – the slow and steady ripening curve. We had this long hangtime, lots of sunshine and still we could make wines with 11.5-12.5% ABV – light and balanced. And that is the key," he says.
Once the grapes reach the winery, there is very little skin contact to "keep it as light as possible".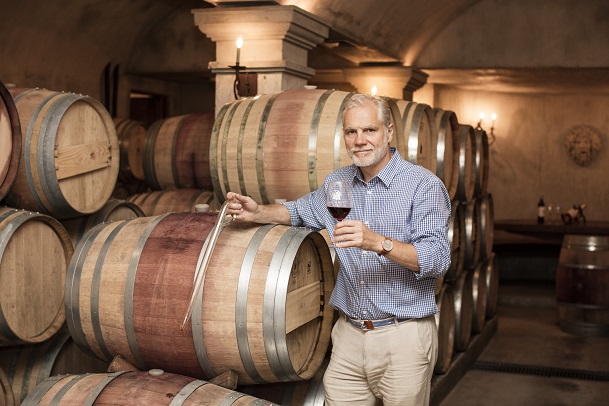 Wölffer's flagship wine, Summer in a Bottle Rosé, is picked five to seven days later than the Estate Rosé to give it slightly less acidity and a little more richness. It's a bolder and more showy blend with 3% Gewürztraminer to give it "that fresh peach flavour, that fresh watermelon, cantaloupe character". The rest of the blend is: 48.5% Merlot, 17% Chardonnay, 13% Cabernet Sauvignon, 13% Cabernet Franc, 3% Sauvignon Blanc, 2% Pinot Meunier, and 0.5% Pinot Blanc.
Wölffer also makes a sophisticated reserve rosé, Grandioso, with "more power, more layers, more texture". It's 66% Merlot, 30% Chardonnay, 3% Cabernet Sauvignon and 1% Sauvignon Blanc, fermented in neutral barrels, and has five months' sur lie with regular bâtonnage "to add a lot of texture". It ages for three or four years without any problem and is very versatile with food.
Being pragmatic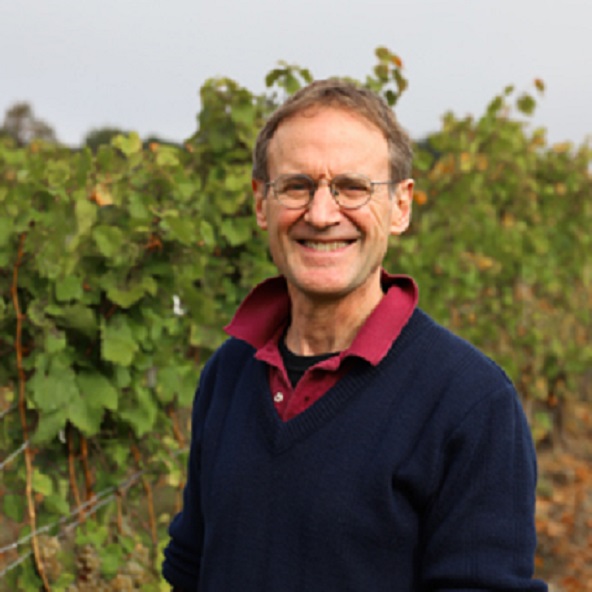 "I cannot think of a red grape that doesn't make good pink wine."
Peter Bell (
above
), winemaker at Fox Run Vineyards in Seneca Lakes, is reflecting on the rosés he makes for owners Scott and Ruth Osborn and Kathleen and Albert Zafonte.
Peter has made rosés from Merlot, Cabernet Franc, Lemberger (Blaufränkisch) and Pinot Noir grapes. "I love them all," he says, "But you have to learn how to work with them."
The rosé we're discussing is 60% Lemberger and 40% Pinot Noir – because that's what his volumes tell him it should be and it's also what tastes good.

In an ideal world, he wouldn't use Pinot Noir in a rosé blend because it costs about $3,000 a ton to grow here in Finger Lakes. "It's stupid to turn it into a pink wine that sells for such little money (under $20)," he admits. "The good news is, it makes a really, really good pink wine. I have three acres of Pinot Noir. I decided ten or so years ago to stop trying to make it into a red wine because that only works well in two or three years out of a decade."
On the other hand, they have a great deal of Lemberger – which colours quickly so they crush and press with only an hour or two of skin contact.
Peter says the key is to look after the fermentation and phenolics. He is not trying to make a white wine with a bit of pink colour – he wants to build in the phenolics to give the wine some structure "so it doesn't taste like a white wine".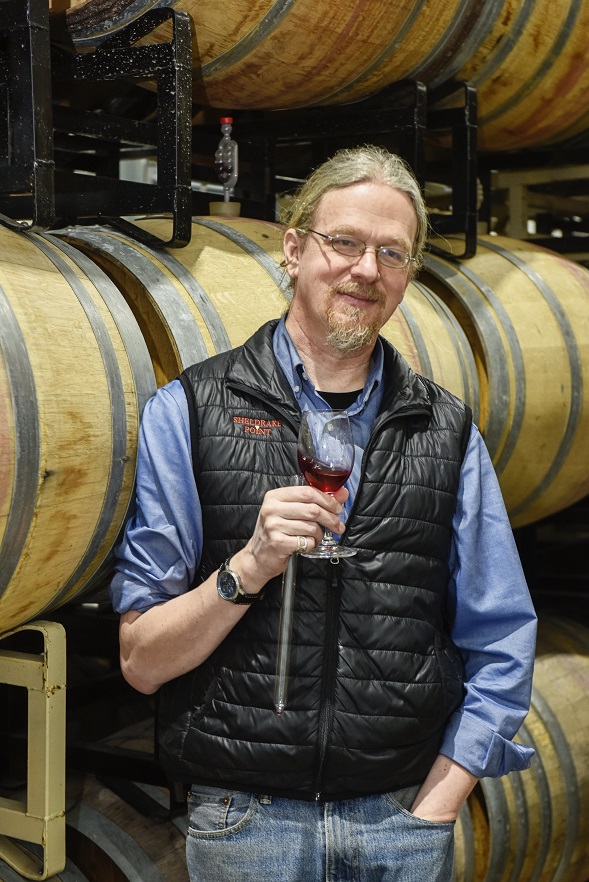 Dave Breeden (above), winemaker at Sheldrake Point Winery on the western shore of Cayuga Lake, is also pragmatic. He uses Cabernet Franc for his rosé because it's the variety they had spare. After selling some of the grapes to other producers, they switched it into the rosé programme "and it turned out to be the perfect grape on this site for dry rosé.
Even when I try to make it as a big, substantial, tannic red wine it doesn't work out, it wants to be rosé, it wants to be exactly what this wine is – light and refreshing."
The 2020, from an "abso-freaking-lutely spectacular" vintage, has more colour than the usual more Provence-like shade of pink.

It packs a lot of flavour – watermelon, raspberry and strawberry and cream – but it is crisp and refreshing. "The goal is to be refreshing," Dave emphasises.
The colour comes from an overnight cold soak of the crushed and destemmed grapes.
Dave's yeast of choice for this wine is Rhone 4600.
Building complexity
Anthony Road Wine Company in Seneca Lake also produces a varietal rosé from Cabernet Franc, but winemaker Peter Becraft (below) is pushing the pale-salmon-pink Rosé of Lemberger on this Zoom webinar. He explains how it came about: "I wanted to add some more colours to our Cabernet Franc rosé (their main rosé), so we made a Lemberger rosé to blend in to support the structure. But I was very impressed with the result of the Lemberger as a rosé. It's a great grape for the Finger Lakes."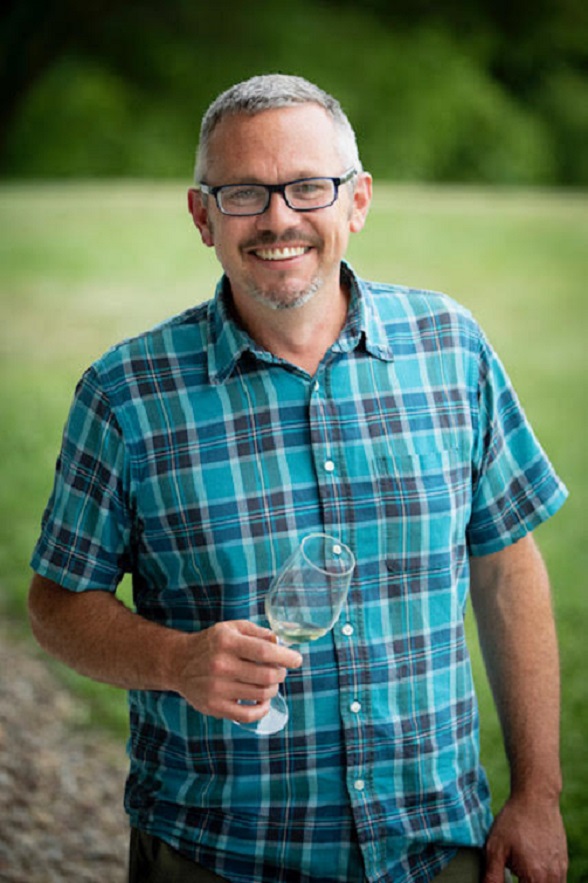 They pick the grapes for their rosés at the same time as they pick for their red wines. "I want to go for more ripeness, lower the acidity a bit – I'm not looking for tartness, I'm looking for flavour," Peter says. "I'm not afraid if there's a little more alcohol in there, that just helps to support it to make it a little bit bigger."
Although the colour is attained through soaking in the press, there are multiple fermentations in stainless steel and puncheons. "We just use those as colours to help build the wine," Peter says.


Adding a pinch of Valvin Muscat
Bruce Tripp (below), partner/winemaker at Milea Estate Vineyard, uses his young Pinot Noir vines and a hybrid in his rosé.
The blend is 80% Pinot Noir (60% estate-grown grapes), 15% Pinot Meunier and 5% Valvin Muscat (a cross between Muscat Ottonel and hybrid Muscat du Moulin).
"I just love Pinot Noir. Anything Pinot Noir is in my wheelhouse. There's wine and then there's Pinot Noir for me," he enthuses.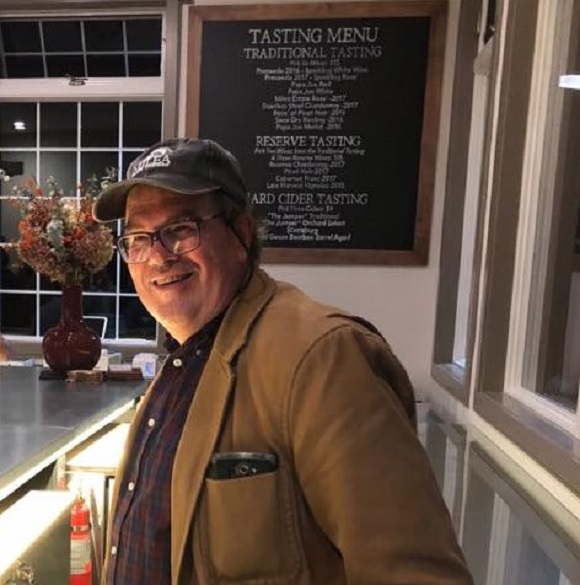 The Pinot Meunier "just adds to the complexity of the Pinot characteristics. The Valvin Muscat is a sort of lever for me to add fruit and aroma to the wine, so if I want to amp up the aroma – which I want to do in almost every wine – I sometimes add a pinch of Valvin Muscat."
It certainly lifts this rosé.
Again, the colour is attained from an overnight cold soak of crushed and destemmed grapes.