Italian winery La Cantina Pizzolato, which produces more than 7 million bottles of wine a year from 85ha of vineyards, has long been a pioneer:

Organic since 1985;
Certified vegan since 2012;
Sustainable since 1991;
No added sulphites since 2007.
And now it is planting and experimenting with disease-resistant grapes – so-called PIWIs (from the German term for fungal-resistant, PilzWiderstandfähig).
The Pizzolato family has been investing in such vines since 2017, with owner Settimo Pizzolato calling them the "new frontier of sustainability".
The Treviso-based winery's PIWI project includes:

The creation of a 4.3ha trial vineyard containing 15,200 PIWI vines (Bronner, Souvignier Gris, Johanniter, and Prior) to analyse their performances;
The creation of monovarietal PIWI vineyards after identifying the best fungal-resistant vines for the Piave area – and assessing their full oenological potential. For instance, they suspect that Johanniter may be suitable for producing sparkling wines, whilst Bronner is being trialled for still and straw wines, and Merlot Khorus and Kanthus, both PIWI vines derived from Merlot, are slated for traditional red wine production.
"In order to better understand which vines can best express themselves in the Venetian region and precisely in the Treviso area, we decided to observe both vines created by the University of Udine and those produced abroad, especially in Freiburg, Germany," Settimo says. "We included varieties created abroad in our trial because many of them, such as Bronner which has Riesling, Pinot Grigio, Merzling and Saperavi as parents, are semi-unknown in Italy, although their organoleptic characteristics made really exciting wines."
'They certainly display more advantages than disadvantages in the vineyard'
Settimo adds: "While PIWI varieties are giving us interesting results from a winemaking point of view, they certainly display more advantages than disadvantages in the vineyard. Although there is still little knowledge on their adaptability to the soil, so far, they have been reacting well in the areas where they were planted, making us more optimistic walking down this path."
He doesn't believe they will replace autochthonous varieties but, he says: "In a world where sustainability plays an increasingly central role, they represent an added value, especially for international markets which are always attentive to new trends."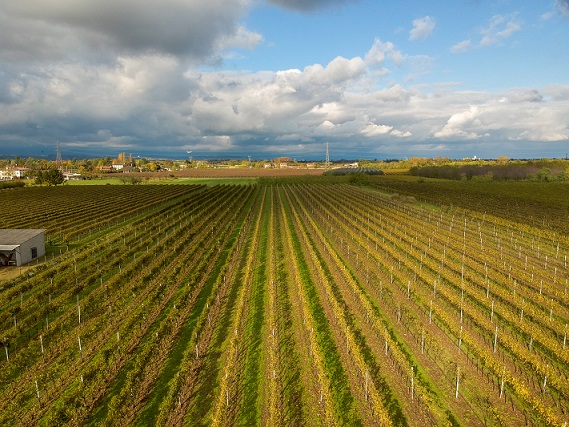 La Cantina Pizzolato launched its first PIWI wine, Novello (from Merlot Khorus and Cabernet Cortis grapes), in November 2019. In March 2020, the line was expanded by three wines:
HOOPA – a pét-nat from Johanniter grapes;
HUAKAI – a still white wine from Bronner grapes;
KONTI-KI – a no-sulphur-added red blend featuring Merlot Khorus, Cabernet Cortis and Prior.
Earlier this year, they marketed the first bottles of a PIWI sparkling rosé, HURRÀ (vintage 2020), which features Prior grapes and refermentation in the bottle using native yeasts.
Export manager Sabrina Rodelli tells me: "This grape immediately struck us for its particularly lively colour and for its intense and peculiar aromas: wild strawberry, pomegranate and hints of citrus fruits, in particular pink grapefruit and orange."
As for the other grapes, she says: "At present we can evaluate, from our experience, Bronner as 100% sustainable and 80% oenologically suitable; while Johanniter can be considered the opposite."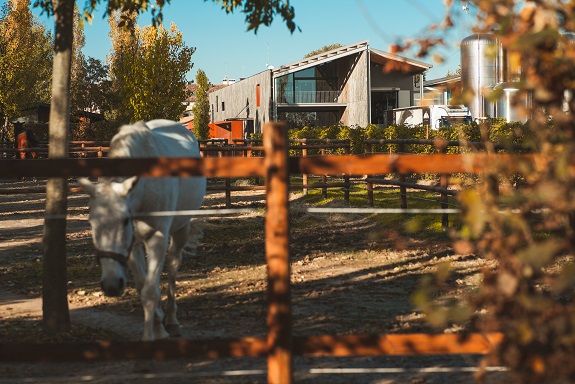 Following the success of the early vineyard trials, the family-run estate has expanded its PIWI holding to 16ha of Sylvoz-pruned vines to support the portfolio of five PIWI wines.
The stories behind the wines are told on "talking labels" with a dragonfly – their ambassador for "clean agriculture" – explaining the new world of PIWIs.
But it's been hard for the winery to assess consumer reaction to the wines because their launch has come during the global coronavirus pandemic.
'Interest has grown'
"In this difficult period, we have had few opportunities to meet to be able to taste our PIWI wines in person," Sabrina says. "The fairs were cancelled and we only had one chance to meet in early 2020 before the outbreak of the pandemic. During these two years, we have thus organised a sending of samples to our customers and importers and, after at first general scepticism, interest has grown and the wines have been liked, precisely because of their particularity. The virtual tastings followed and we also organised illustrative webinars. I believe that the task of a producer who approaches the PIWI world is above all to educate the consumer, not only to the new PIWI approach, but also how they drink since only through knowledge can a true PIWI experience be achieved.
"Even the online and private consumers were fascinated by the different aromas and flavours, by the captivating labels, so much so that orders grew in 2021 and purchased for the second time on the web."
'A hymn to green thinking'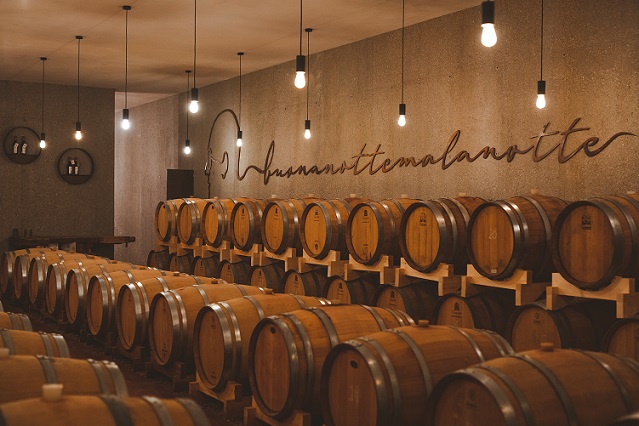 The winery, which has 570 solar panels covering its roof and a cellar built with PEFC-certified wood waste, sees the disease-resistant vines as "a true hymn to green thinking".
"We would like our green messages to be imprinted like tattoos," Sabrina expands. "Making people aware of the importance of a more responsible approach to everyday life. PIWI is the choice for an agriculture with a minimum environmental impact."
At Cantina Pizzolato, PIWIs reduce the number of treatments in the vineyard to a maximum of 2-4 per year, saving chemicals, fuel, water, tractor use and CO2 emissions.
"Today, they represent the only possible way towards ecological viticulture that's compatible with the future and the environment," Settimo concludes. "They are varieties of which we still know relatively little about their adaptability to different soils. However, it seems that where they have been planted, they are performing well both from the point of view of soil adaptability and from the oenological one."
The advantages of PIWIs according to Cantina Pizzolato
They are more sustainable, reducing treatments from 60-99%.
They add different scents, colours, and tastes to a winery's portfolio.
The grapes come in cleaner and the vineyards are healthier.