Picpoul is "the oyster wine", according to Iain Munson MW. Living in southwest France since 1991, the British winemaker drinks a good deal of the semi-aromatic white wine "and it doesn't get boring", he tells me. "Everyone likes it and it's very, very good with delicate seafood. When eventually we get back to the restaurants and I'm sitting in front of a massive plate of oysters, mussels and sea urchins, that's the drink. It's very affordable and it does the job."
It's also the wine that has been a great success for the Languedoc region in export markets. Iain knows – he wrote his Master of Wine dissertation on its sharp sales increase in the UK, concluding that the main reason for its success was that it had become a brand like Rioja and Chablis. "Most people's Picpouls are good quality, good price, consistent – a semi-aromatic dry wine with no oak and consumers know exactly what they are getting," he reasons.
So, it's surprising to learn he has now "turbocharged" it with a combination of lees ageing and acacia barrels so you can drink it with lobster and scallop dishes.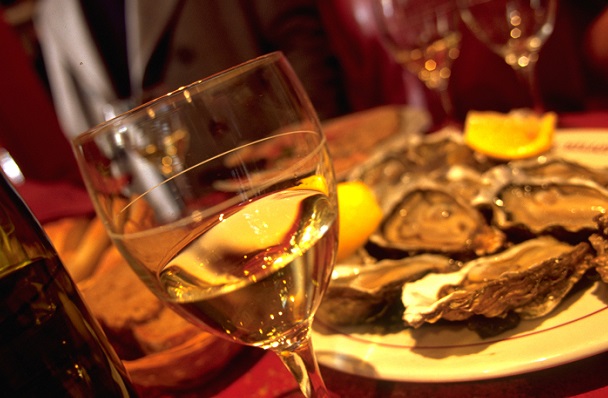 His take on Picpoul has also surprised him. Iain, who's in charge of the laboratory and all aspects of wine quality at wine merchant Maison Jeanjean, says: "One of my (dissertation's) conclusions was don't try to make an icon wine. I'd tasted a lot of the so-called icon ones and it was all oak-aged Picpoul and it didn't seem right to me, they just submerged the taste of Picpoul. So, when Ormarine (the leading producer of AOP Picpoul de Pinet in the Languedoc) asked me to do one, I thought we've already got quite a high-end one with the Cave de L'Ormarine Cuvée Prestige which is basically five or six months on fine lees ageing which gives you a slightly different, rounder, fuller Picpoul. The new wine is a take on that."
He adds: "I started having a look at different types of oak – French, American – different toasting levels, just doing it in bottle with some mini staves just to see what the flavour was like."
He wasn't happy with the results. "We're trying to preserve what makes Picpoul good and turbo-boost it a bit, not take away the taste of Picpoul. We're trying to add to it but not completely ruin it by enormous dollops of oak."
So he switched his attention to acacia barrels. He didn't have much experience with acacia and says he'd "only tasted two wines in my life before that were white wines aged in acacia". But he thought it might help to accentuate the grape's floral aspect without adding any vanilla or coconut aromas. He bought some 500L acacia barrels from Bordeaux cooper
Tonnellerie Millet
and started experimenting.
"We're delighted with the results," he declares. "You do some trial and error stuff – sometimes it works, sometimes it doesn't. This, I think, has worked rather nicely."
The acacia, combined with fine lees ageing, has "made the wine more complex, more concentrated", according to Iain.

The wine, called Acaciae, will be launched next month (May 7).
Iain says the wine wouldn't have been possible without Ormarine's extensive research into the best way to produce the fine lees. Essentially it boils down to "a tight first racking and then you leave everything".
By a tight racking, he means stopping at the first sign of cloudiness. "This is so that at the end of fermentation we don't do any more racking off. All the yeast that's been produced in ferment stays there for the ageing process. If we didn't rack off tightly to start with, you'd get some slightly vegetal notes and you'd be forced to rack off again before doing the lees ageing."
The wine is made with grapes from the best plots of 15-year-old vines in the Ormarine cooperative's portfolio – 580ha of vines stretching from the foothills of the Cevennes near Montpellier around the curve of the Mediterranean to Béziers.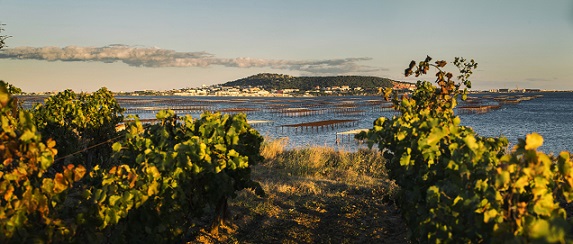 The grapes are machine-harvested at night over a two-to-three-week period and are pressed straightaway. "We don't want any phenolic compounds in there," Iain says.
The juice is inoculated as Iain believes "it's almost impossible to do a native yeast ferment in reality because if we stuck it in a tank and didn't put any yeast in, it would start fermenting from all the other yeast in the cave".
Fermented at 17-18°C, the aim is for the specific gravity to drop a steady 10 points per day.
A third of the wine comes from epoxy-lined concrete vats with stainless-steel fittings. This wine spent six months in contact with the fine lees, which were stirred with a blast of nitrogen every couple of weeks. Two-thirds of the wine was matured in acacia barrels, with weekly bâtonnage (when the barrels were topped up).
The barrels were tasted every month. After a couple of months, Iain and his fellow winemakers thought they would only need 30% of barrel-aged wine in the final blend but "then the flavours calmed down a bit, so we upped the dose". For the 2020 vintage, the wine stayed in acacia for four months "to pick up some structure".
'This finish is like a minute long'
Iain is particularly pleased with "the length on the palate – it's quite extraordinary, it just stays in the mouth for such a long time… I was expecting the acacia to give you a little bit of structure and highlight the floral aromas – the white flowers of the Picpoul – but this finish is like a minute long. It's extraordinary."
The SO2 levels are kept at around 15mg/L free during the maturing on lees and are boosted to about 25mg/L free for bottling.
To distinguish it visually from other Picpoul de Pinets, Acaciae has a distinctive, shorter, clear glass bottle and stylish curved label. Only 3,000 bottles of Acaciae 2020 have been produced. All are destined for the premium on-trade and independent wine merchants.
"We'll see how it goes. This is just a trial and a start," Iain reflects.
He concludes: "I'm proud of what we have achieved with Ormarine. Acacia wood accentuates all the aromatic qualities of Picpoul and does not dominate the natural expression of the grape and its special terroir."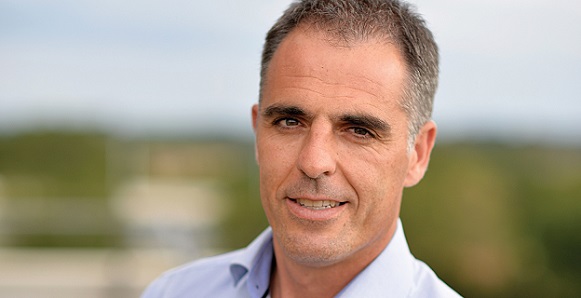 Cyril Payon (
above
), director of Ormarine, comments: "Ormarine constantly strives to innovate and push the boundaries of what is possible for Picpoul de Pinet, and we felt the time was right to go further and show what Picpoul is capable of both in terms of quality and ageing potential… and so Acaciae was born."
Both Iain and Cyril are so impressed with acacia, this vintage they may experiment with other varieties and the components of a white Corbières.