Greywacke is the name of the rounded river stones found all over New Zealand. It is also an exciting wine brand founded by pioneering winemaker Kevin Judd and wife Kimberley.
They started their own wine business in 2009, after British-born, Australian-reared Kevin left Cloudy Bay. He had been Cloudy Bay's first winemaker and stayed for 25 vintages, helping it to become one of New Zealand's best-known wine producers and also helping to create a style that would become synonymous with the region.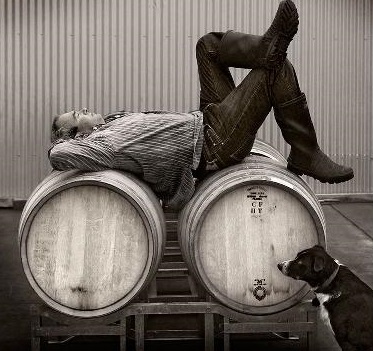 During a visit to London, Kevin gave an insight into the production of his "alternative style" Sauvignon Blanc, which combines indigenous yeast, barrel fermentation and ageing, and malolactic conversion.
He said he was introduced to the concept of a 'wild ferment' in the early 1990s by James Healy, then a new oenologist at Cloudy Bay. "When he suggested we use wild yeast, I thought he had lost the plot," Kevin says in his typically frank style.
Reluctantly Kevin agreed to a small trial, using Chardonnay grapes. "We were so impressed with the result that we did the first wild yeast experiment with Sauvignon Blanc in 1992," Kevin remembers. "That first wine, I volunteered fruit from my vineyard, which is called Greywacke."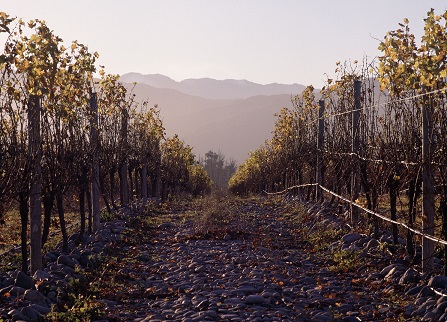 The wine was marketed as Cloudy Bay Sauvignon (dropping the 'Blanc') and in small print on the label it said the grapes came from Greywacke Vineyard. "That was the very first use of the name Greywacke," Kevin recalls, "And that's what encouraged me to register the name in 1993."
They repeated the experiment with native yeast in 1994 and again in 1996, releasing this vintage as the first Cloudy Bay Te Koko – "100% wild, 100% malolactic".
After his quarter-century at Cloudy Bay, Kevin left and set up his own label, sourcing Sauvignon Blanc and Pinot Noir grapes from friend and ex-Cloudy Bay colleague Ivan Sutherland's family and a handful of small growers.
Kevin and his team make the wine at the Dog Point winery in the lower Brancott Valley, a facility owned by Sutherland and another long-time friend – yes, the same James Healy!
Kevin, who studied winemaking at Roseworthy College in Adelaide, makes two different styles of Sauvignon Blanc there – 'classic' with just 10% native yeasts and the Greywacke Wild Sauvignon.
"This is our own quite individual interpretation of Marlborough Sauvignon Blanc," Kevin says. "We call it Wild Sauvignon because it's 100% wild yeast, natural yeast, feral yeast, indigenous yeast, whatever you want to call it. We don't add any microorganisms to the juice."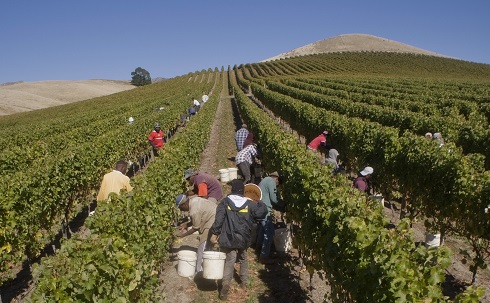 The Greywacke Wild Sauvignon features:
Grapes sourced from various vineyards in the Southern Valleys and the central Wairau Plains, specifically in Woodbourne, Renwick and Rapaura, and one site in the upper Awatere. "It's not site specific and the sites vary a little from year to year," Kevin explained to Canopy.
A high percentage of the vineyards are trained using the divided Scott-Henry canopy management system, with the balance on two- or three-cane VSP (vertical shoot positioning).
Grapes picked from the riper end of the spectrum.
Low yields – about 10 tonnes per hectare – to ensure "ripeness and concentration".
Some grapes picked by hand but the majority are picked by machine "in the middle of the night when it's nice and cool".
Multiple batches to keep the juice from different vineyards and pressings separate.
Cold-settling for a couple of days prior to racking into mostly old French oak barriques with light toasting – "so it's a fairly subtle oak".
"Then, basically, we do nothing. We stack the barrels in the cellar and carry on with the harvest," Kevin says.
The juice is allowed to undergo spontaneous fermentation to give "personality to the wine".
"We check that the barrels have started fermenting, but they don't normally start for a couple of weeks. During this time there is a microbiological zoo growing – non-cerevisiae type yeast – and then once the fermentation starts and alcohol builds up you get this takeover of cerevisiae type yeast and cerevisiae finishes the fermentation."
Kevin adds: "The fermentation is slow to start then it goes quite quickly. We don't control the temperature, it just gets as hot as it gets in the barrel, usually the low 20°Cs. Then it starts to slow down because the wild yeast aren't so alcohol tolerant. By this time the cellar is starting to cool down to 7 or 8°C, winter is coming on, and the fermentation goes dormant."
When the fermentation halts, they top up the barrels.
The remaining sugar gets converted in the spring, when they monitor the sugar and malolactic levels. Kevin is looking for over half of the barrels to go through MLF, which he thinks "softens the acidity and gives the wine more breadth".
They take out of oak after 11 months so they can re-use the barrels for the next harvest.
The final wine is a blend of multiple batches – different vineyards, clear/dirty juice, malo/non-malo etc.
The 2016 vintage was released in July 2018 with 14% alcohol, a pH of 3.20 and acidity of 6g/l.
Kevin says the wine ages "really well".
Kevin has a sideline as a wine photographer.
Here are some of his images
.