When Canopy surveyed the 400 international wine experts judging at IWC 2019 to discover the word they would most like to see banned from tasting notes, there was a clear winner (or loser): minerality.
It pipped words such as 'nice', 'good', 'smooth' and 'acidity' to the top spot (when 'mineral' and 'minerally' were included).
As the judges came from 38 countries, it shows the widespread dislike of the term among many wine experts.
They said the word is "too generic", "overused", "misused", "vague", "misleading", and "without any proper meaning".
One judge wrote: "What does it mean? Nothing. There are lots of other words that can be used instead!"
Another made this point: "It is vastly used among professionals, but I believe the general public does not really know the meaning of it."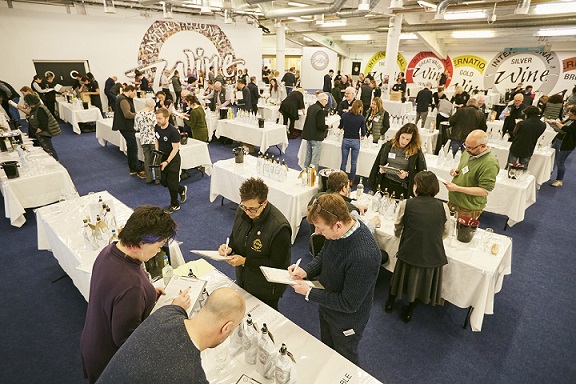 For some judges it's a smell reminiscent of gunflint, flint, wet or hot stones and chalk. For others it's a citrusy, fresh/zingy, chalky, salty or bitter taste. For others it's a sensation in the mouth related to acidity/freshness, tension and vivacity. And for some, it's a combination of aroma, taste and mouthfeel.
This is in line with research by Jordi Ballester and colleagues ('
Exploring minerality of Burgundy Chardonnay wines
') who said two of the three groups of tasters they recruited correlated the mineral aroma with a lack of fruit, gunflint and reduction. On the palate, two of the three groups linked it with acidity and bitterness.
'Few people will have smelt gunflint'
It's surprising how often flint and gunflint are mentioned in relation to minerality. Especially as Wendy Parr et al say in their study,
Minerality in Wine: Towards the Reality behind the Myths
, that flint has no aroma or taste and few people will have smelt gunflint: "The true smell of gunflint comes from the flintlock mechanism of early firearms, which few will have experienced, but significantly, the odour comes not from the flint, which is acting purely as an anvil, but from the burning particles of iron."
For most judges and wine experts, minerality is a positive attribute. The perception is more mixed among consumers, the majority of whom do not know or understand the term.
Rodrigues and colleagues' study, '
Structural approach of social representation: Application to the concept of wine minerality in experts and consumers
', found winemakers always associated a positive connotation to minerality, while some consumers expressed neutral or even negative connotations.
In Le Fur and Gautier's study, '
De la minéralité dans les rosés
?', consumers didn't appear to connect minerality with acidity/freshness or saltiness/ iodine, but they did link it to terroir and stones. Some also associated the term with elegance and finesse.
Deneulin and colleagues' '
Study of the polysemic term of minerality in wine
' found young women associated minerality with the mineral ions found in bottled water. Older consumers related wine minerality with the idea of terroir and the most experienced consumers connected it to gunflint or acidity.
'Minerality has become a substitute for the term terroir'
The link with terroir is interesting. Deneulin et al make a connection between the increasing use of the word 'minerality' and the declining use of the term 'terroir' in French books since the 1990s, hypothesising that minerality has become a substitute for the term terroir.
Parr et al say it has also replaced words such as 'lean', 'racy', and 'austere' over the past decade.
One problem is that the strong link with terroir suggests a causal relationship – a relationship geologists such as Alex Maltman have said is scientifically impossible. The belief among scientists now is that the sensation of minerality involves a complex combination of organic compounds dependent on grape ripeness (acidity) and/or derived from wine fermentations and redox status, plus a lack of compounds associated with providing flavour or fruitiness in wine.
What we're seeing with the results of
Canopy
's survey is a backlash against the rise of an ambiguous term. That is why
Canopy
asked author and sommelier John Szabo to come up with a new, science-based definition of the word.
Read John's article here.


More on mineralityMinerality: A new definition
The word 'minerality' is running the serious risk of becoming meaningless, according to John Szabo, MS. But he has a rescue
plan…
Minerality: The debate
IWC co-chair Dr Jamie Goode discusses the subject with wine buyer Steve Daniel – as they taste 11 'minerally' wines from around the
world…
Minerality: Second opinion
Doctors' view of wines made from grapes grown in a meteorite
crater...
Minerality: Managing the aroma and flavour in the face of climate change
Exploring the latest research into the
subject...