There were seven gold medals for Albariño/Alvarinho wines in this year's International Wine Challenge. As you might expect, four went to wineries in Galicia, Spain, and one went to a winery in Vinho Verde, Portugal. But there were also golds for Albariños from New Zealand and Uruguay. In fact, there were as many golds for New Zealand Albariños as New Zealand Sauvignon Blancs!
In the land of the long white cloud, Albariño is seen as a ray of sunshine – "an exciting alternative white variety that seems to possess the best parts of a Riesling and Viognier but with none of their hang-ups", according to Pete Turner, winemaker at The Hunting Lodge in Waimauku, Auckland.
But how does the making of Albariños from countries as diverse as Uruguay, New Zealand and Spain compare?
The classic from Rías Baixas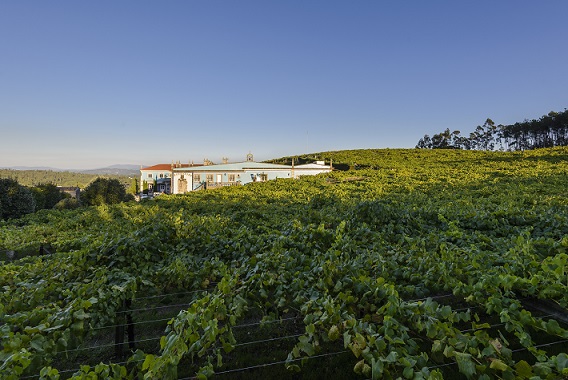 Agro de Bazán's Granbazán Etiqueta Ámbar 2019
, awarded the Rías Baixas Trophy and Spanish White Trophy at this year's IWC, is a classic Albariño: salinity combined with ripe tropical fruits. The IWC judges described it as an "intense, floral, sea salty Rías Baixas. Aromas of ripe melon with ripe pears, lemons and kiwi and rich peachiness on the palate. Ocean sea salt. Great concentration and a juicy tropical finish."
The winemaking includes:

Estate-grown, "very ripe" grapes from 36-year-old, pergola-trained vines handpicked into 17kg crates.
They are given 12 hours of skin contact.
Only the free-run juice is used.
Fermentation with indigenous yeasts in stainless-steel tanks.
Aged on its fine lees for 8 months.
Alcohol:
13%
TA:
6.88g/L
VA:
0.27g/L
pH:
3.44
SO2:
25.6mg/L
Residual sugar:
1.40g/L
A lively example from the land of Sauvignon Blanc

From a single-vineyard site in the cool climate of Marlborough's Awatere Valley comes
The Hunting Lodge's Seasonal Albarino 2020
. The IWC judges said its nose of pears, mango and nectarine leads "to an intense tangy palate of mandarin and melon. Zingy, concentrated and complex".
It is a lively example of what the variety can deliver away from its homeland in northwest Spain and Portugal.
Here's how winemaker Pete Turner creates this beautiful "Alby":
The grapes come from a single vineyard in the Awatere Valley – the coolest and driest of Marlborough's sub-regions – naturally cropping at around 8-9 tonnes per hectare.
Whole berries are picked by selective machine harvesting, pressed and then cold-settled to clarify the juice.
Fermentation of the juice is predominantly in stainless-steel tanks at 15–16°C with a selection of aroma-enhancing yeasts.
10% of the juice is fermented in seasoned French oak barriques for added complexity and structure.
Tank ferments are stopped with around 3-4g/L of residual sugar to balance the naturally high acidity.
Three months' ageing on lees to impart further texture before all components are blended for finishing and bottling.
Alcohol:
 13%
TA:
7.4g/L
pH:
3.43
Residual sugar:
4.4g/L
From the Atlantic coast in southern Uruguay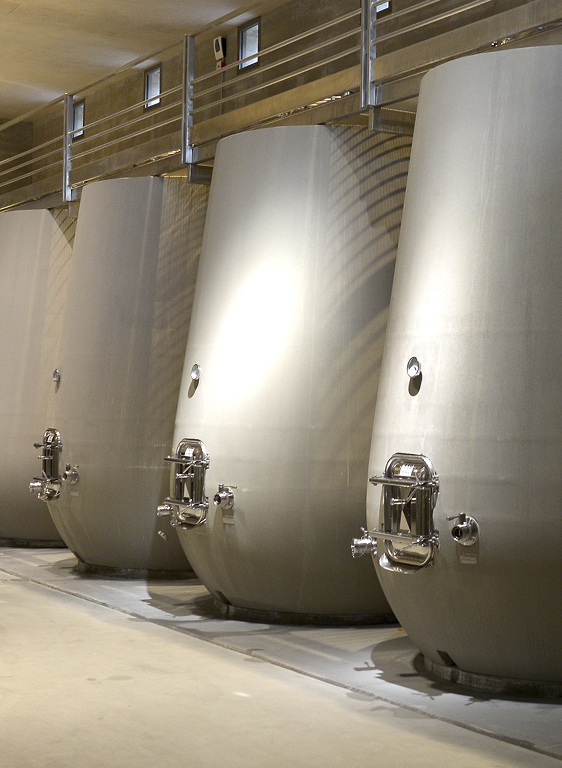 Uruguay's gold-rated Albariño comes from a single vineyard within Argentina oil magnate Alejandro Bulgheroni's phenomenal wine estate, Bodega Garzón.
The Bodega Garzón Single Vineyard Albariño 2020
shows great complexity with layers of tropical fruit and floral undertones, a beautiful textural quality and richness on the palate, complemented with vibrant acidity and a refreshing finish. The IWC judges enjoyed its "gentle honeysuckle, tangy sherbet lemon notes. Round, smooth, medium body with clean savoury hues. Elegantly done with great balance and understated power."
Hand-harvested grapes are pressed and then fermented in cement and oak: 80% in 8,000L cement tanks (
above
) and 20% in untoasted French oak barrels. The wine spends a further 3-6 months on lees "for added complexity".
Alcohol:
14%
TA:
7.1g/L
pH:
3.2
Residual sugar:
3.3g/L
See all the gold-standard Albariños here.