This year's International Wine Challenge (IWC) saw more than 6,800 medals awarded to wines from more than 40 countries – from Moldova to Mexico, Sweden to South Africa and Colombia to Kazakhstan!
There were gold medals for
Albarinos
from New Zealand and Uruguay, a dry Petite Arvine and a sweet Amigne from Switzerland, and a Durif (Petite Sirah) and Tempranillo from Australia.
I even spotted a silver for a Kratosija varietal from
North Macedonia
, a bronze for a Cvetochniy from
Russia
, and a commended for an Odessa Black (Alibernet) from the
Ukraine
. There were a couple of bronze medals for Belgian producer
Jerom Winery
, too – for a Chardonnay varietal and a red blend comprising Cabernet Noir, Cabernet Cortis and Dornfelder!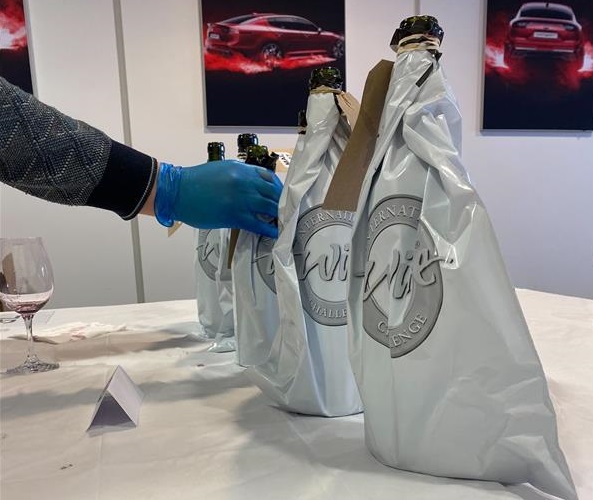 France
was the clear winner in terms of total medals – with French producers gaining 77 golds, 419 silvers, and 681 bronze medals.
Thirty-three of the golds went to wines from
Burgundy
 – with whites from Chablis picking up 25 of these. The leading producers were
Maison Albert Bichot
and
Edouard Delaunay
, who collected seven golds each, while La Chablisienne gained four.
Champagne
was the other star region, picking up 28 golds. Piper-Heidsieck and Rare Champagne gained four golds each. Champagne Henriot and Charles Heidsieck grabbed three each. There were two apiece for Champagne Castelnau and Champagne Canard-Duchêne.
IWC co-chair Jamie Goode explained: "There is a reason why Burgundy and Champagne are internationally renowned as some of the best wine regions in the world: each year we see this quality shine through in the entries."
Languedoc Roussillon
collected five gold medals – two of these going to Gerard Bertrand. His Château de Villemajou Grand Vin Rouge 2019 is a blend of Carignan, Syrah, Grenache and Mourvèdre, with some of the Carignan and Syrah undergoing carbonic maceration. His Naturae Syrah 2020 is made without the addition of sulphites.
Bordeaux
and the
Rhône
 picked up three gold medals apiece, and
Alsace
 acquired two.
France's other golds went to a Cabernet Franc from the
Loire
 (Domaine De Rocheville's Le Prince 2018), a Malbec from
Cahors
(Les Vignobles Saint Didier Parnac's Latis Les Quaternaires Anciens 2018), and a rosé from
Provence
 (Famille Sumeire's César à Sumeire Coussin 2020).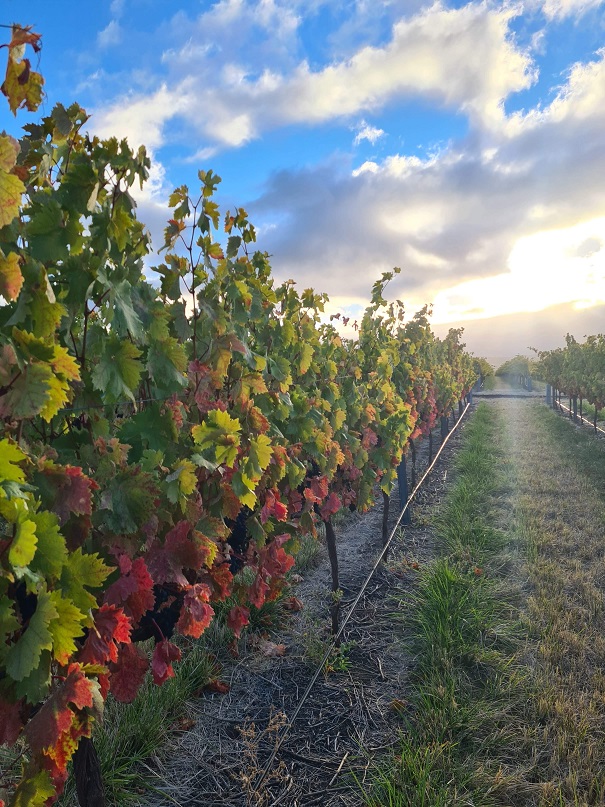 Australia
had the second-highest haul – with 49 golds, 261 silvers and 294 bronzes. Twenty-seven of the gold winners are red wines. These include a Durif (Petite Sirah) from Calabria Family Wines (Three Bridges Durif 2019) and a Tempranillo from Shingleback Wine (El Capitan McLaren Vale Tempranillo 2020).
The grapes for the 2020 came from a three-year-old block (
within the vineyard above
) which, according to director of winemaking and viticulture John Davey, "outshone other much older contenders for the El Capitan". Fermentation was in five-ton opens with the cap gently pumped over by hand and cooled as required. The must was drained and pressed after just seven days on skins to ensure the fruit-forward style and balanced tannin structure. After blending with 4% Grenache, 1% Graciano and 1% Touriga Nacional, the wine was matured for a mere seven months in used hogsheads before bottling early to capture "the fresh varietal essence of this medium-weight Tempranillo".
The golds for Australia's 16 white wines include four for Rieslings:
Leo Buring's Leonay Maturation Release Clare Valley Riesling 2013
Kilikanoon Wines' Mort's Reserve 2018
Gatt Wines' High Eden Riesling 2016
Howard Park Wines' Tesco Finest Tingleup Riesling 2020
There was also a gold for a Sauvignon Blanc (Passel Estate's Sauvignon Blanc 2019).
Twenty-seven of the golds went to South Australia, while Western Australia picked up nine golds.
Tasmania
 picked up five golds – two for sparklings (both House of Arras), two for still Chardonnays (Tolpuddle Vineyard and Dawson James) and one for a still Pinot Noir (Dawson James).
Sam Caporn MW, an IWC co-chair, commented: "If I had to pick one country that really stood out for me throughout the competition for the quality, sheer drinkability and deliciousness of their wines then I would definitely say Australia. There were classics from Coonawarra to Clare Valley but in particular the cooler climate regions really shone with Chardonnay, Pinot Noir and Riesling performing exceptionally well. The flights were a joy to judge."
'The flights were a joy to judge'
Spain
secured 38 golds, 207 silvers and 462 bronzes.
Jerez-Sherry
took 16 of the golds, with
Emilio Lustau
securing five and Bodegas Fundador four.
Rioja
rocked 12 of the golds, with Bodegas Olarra taking three of them and Bodegas Ondarre two.
Castilla Y Leon
claimed five golds (for four reds and a white),
Galicia
gained four golds with
Albarinos
and there was one gold for Cava (Gala de Vallformosa Brut Nature Reserva 2018).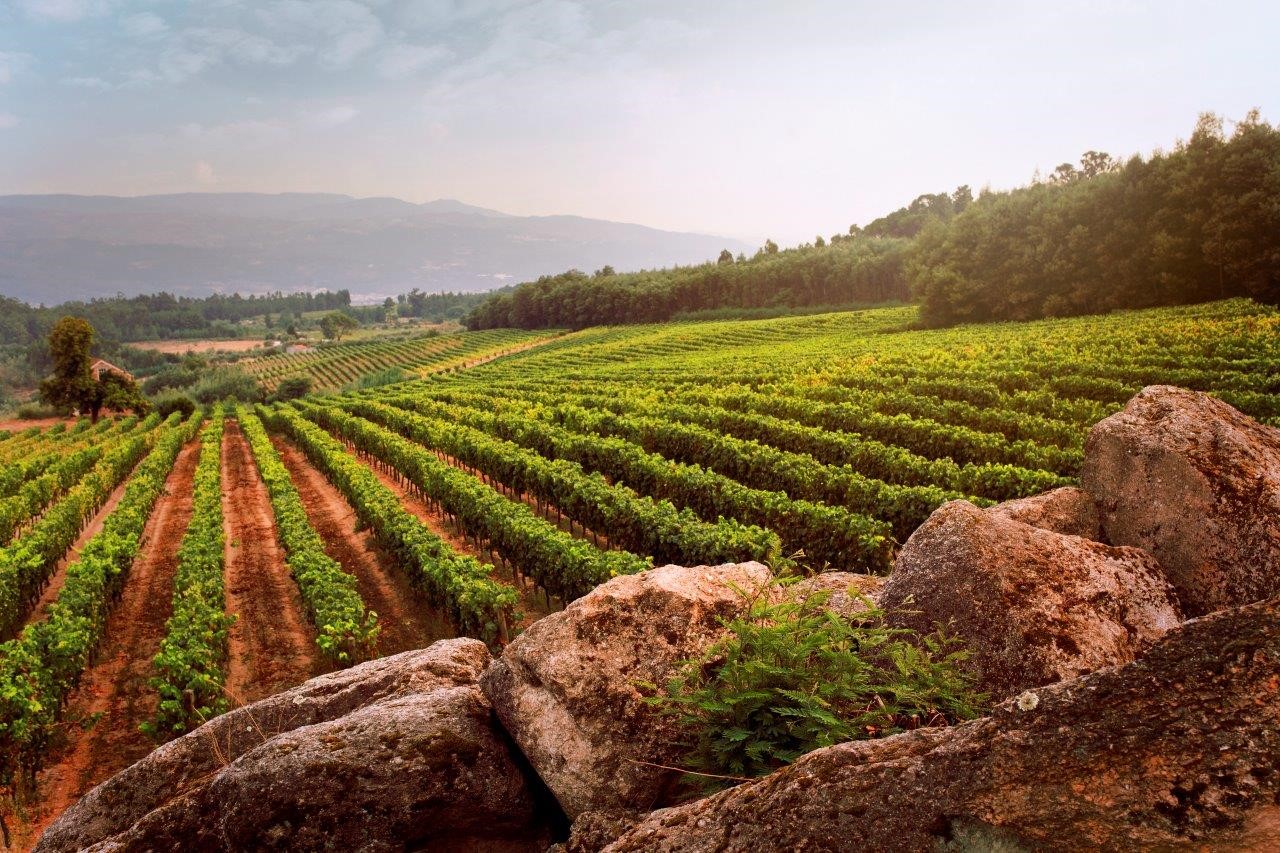 Portugal
picked up 26 golds, 165 silvers and 288 bronzes. Seventeen of the golds were for fortified wines (Sogevinus scoring five of them). The beautiful
Dão
region (
above
) did well – picking up three golds for Touriga Nacional varietals, two for Touriga Nacional dominant blends and two for whites made from Encruzado.
Arlindo Cunha, president of the Dão Wines' board, told
Canopy
he was "thrilled" by the success of the region, adding: "It really translates the growing international recognition and the hard work that is being developed by the producers of the Dão region, from the vineyard to the winery. Our Tasting Chamber, that grants the wine with the DOC level, is one of the few in Portugal certified with NP EN ISO 17025 and works hard to defend the 'spirit of Dão'.
"It also means that the combination of new winemaking practices and an entrepreneurial spirit mixed with what Dão originally has to offer is paying off. This is so rewarding for the bigger well-established companies as well as the countless private producers Dão is made of. The region is now attracting newcomers and all of them are focusing on quality, which is great news for the region."
Italy
gained 17 golds (all for different producers), 166 silvers and 446 bronze medals. Six of the golds went to wines from Tuscany. All of these star different grape varieties: Sangiovese Grosso, Vernaccia, Trebbiano, Sangiovese, Cabernet Sauvignon, and Vermentino. The only Prosecco to win a gold medal was Colesel Spumanti's Cartizze Brut 2020.
Argentina
acquired 14 golds, 87 silvers and 129 bronzes. All the golds are for reds and only one of these – a Cabernet Sauvignon varietal – doesn't feature Malbec. Six of the Golds went to
Bodegas Fabre
– including one for a Malbec from Patagonia.
South Africa
secured 13 golds, 57 silvers and 136 bronzes. Apart from two Pinot Noirs and a white blend made from Sauvignon Blanc and Sémillon, the rest of the golds went to white varietals (Chardonnay, Sauvignon Blanc, Sémillon, Riesling and Chenin Blanc). Elgin producer Paul Cluver Wines picked up four of the gold medals.
Sam Caporn MW said: "South Africa has for a number of years now been providing real excitement with producers making world-class wines and this was very much in evidence this year with startlingly stylish wines from Chardonnay and Chenin Blanc especially. Great fruit purity, integrated oak and impressive lengths."
England
and
Wales
 emerged with 12 golds, 48 silvers and 58 bronzes. Eleven of the golds were for sparkling wines. The Squerryes Partnership picked up two of these golds (for its Blanc de Blancs 2014 and Brut 2011). The other gold was for a red blend – Hencote's Mark 1 2018, which is made from Pinot Noir, Précoce and Rondo.
Hencote Estate in Shrewsbury appears to be setting the benchmark for red wines in England having won a gold medal last year, too, this time for its Amphora Pinot Noir 2018 – with its first home-grown grapes.
One impressive thing with this year's awards is the number of new producers reaching gold standard. Grange Estate Wines, Woolton, Roebuck Estates, Artelium and Hencote are all relatively new names on the English wine scene, while
Camel Valley
, Hattingley Valley Wines, Raimes English Sparkling Wine,
High Clandon Estate Vineyard
, and Greyfriars Vineyard continue to excel.
The other interesting development is the spread of medal-winning wines from the country's wine heartland in the south to the more northerly counties of Staffordshire, Shropshire, Worcestershire and Derbyshire, as well as west to Conwy, Powys and Monmouthshire in Wales.
Oz Clarke, one of the six IWC co-chairs and author of 'English Wine', commented: "Over the past few decades, it's been incredible to witness the progress Great Britain has been making on the world stage for its wine, especially the sparkling wines from southern England. What's really exciting to see now, however, is the quality of wines we are tasting from other regions in the UK and the diverse styles being produced there."
'What's really exciting to see is the quality of wines we are tasting from other regions in the UK'
Austria
acquired 11 golds, 35 silvers and 24 bronzes. Burgenland enjoyed sweet success with six of the golds for dessert wines – Hans Tschida claiming four of them. There were two golds apiece for Grüner Veltliner and Riesling wines – and one for a Sauvignon Blanc from Südsteiermark producer Weingut Schneeberger (Sauvignon Blanc Kitzeck-Sausal Südsteiermark 2019).
Among
New Zealand
's nine golds, there was only one for a Sauvignon Blanc – Matua Lands & Legends Awatere Sauvignon Blanc 2020. There were three for Pinot Noirs and three for Chardonnays – but there was also one for an
Albariño
(The Hunting Lodge Seasonal Albarino 2020) and one for a Pinot Gris (Yealands Estate Single Vineyard PGR 2020).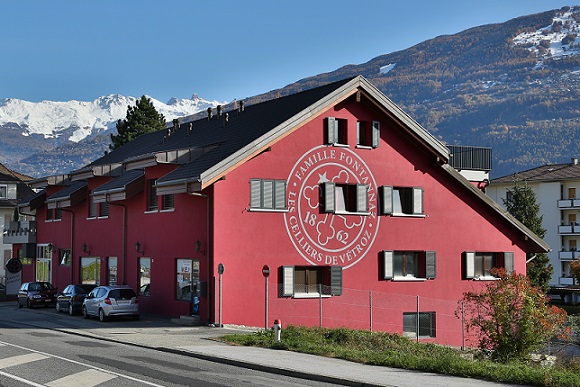 Other highlights
Chile's six golds were for reds made from Carménère (2), Syrah (2), Cabernet Sauvignon, and a Carignan-Cinsault blend.
Hungary's only gold for a dry wine went to an Olaszrizling from the Somló region – Tornai's Top Selection Szent Ilona Olaszrizling 2019.
Switzerland's two golds went to Valais producer Les Celliers de Vétroz (above) – for a dry white made from Petite Arvine and a sweet wine made from Amigne (Rhapsodie 2012). Amigne is a rare white grape variety largely found around the village of Vétroz, where the winery is based. Owner of Les Celliers de Vétroz and Origin Vineyards, Bernard Fontannaz, also makes wines in Stellenbosch and Mendoza.
Uruguay's two golds were for a fortified Tannat (Basta Spirit's Vermut Flores Red Vermouth) and a single-vineyard Albariño (from Bodega Garzón).
Wayne Gretzky Estates took two of Canada's three gold medals for icewines.
Turkish grape variety Boğazkere – which translates as 'throat burner' and makes Tannat's tannins seem soft and velvety – secured Turkey's only gold medal. The best example of this variety, Tugra Bogazkere 2017, is from Doluca Bagcilik Ve Sarapcilik.
Two orange wines won gold medals: Kindzmarauli Marani Kakhuri 2013 from Georgia, a blend of Rkatsiteli, Kisi and Khikhvi; and Château Mercian Fuefuki Koshu Gris de Gris 2019 from Japan.
North Macedonia's gold medal went to Château Kamnik for its Carménère 2019.
Oz Clarke concluded: "The results this year really highlight the breadth of quality wines being produced across the world, with medal-winners from established regions as well as lesser-known wine producing countries such as Georgia, Turkey, Moldova and North Macedonia."
The wines were judged by a panel of international wine experts during a two-week blind tasting, run under Covid-safe measures in London last month, with the best wines awarded medals. For the full list of medal winners,
click here
.
The gold-medal winners were retasted for the trophies. To see who won the trophies and which winemakers have been shortlisted for the coveted IWC Winemaker of the Year awards,
click here
.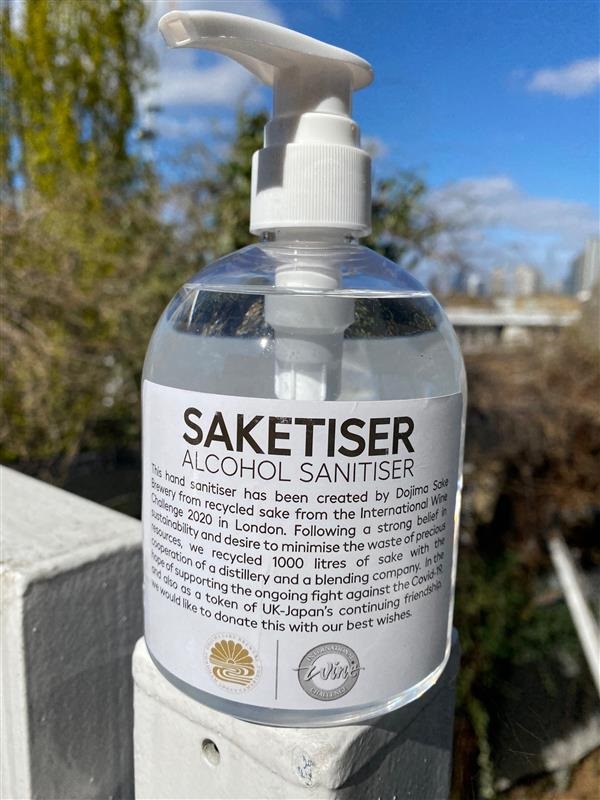 The IWC has a strong belief in sustainability and desire to minimise the waste of precious resources. Recycled sakes from the IWC 2020 competition were turned into hand sanitiser for this year's event.