All of the wines that Hervé Joyaux Fabre entered in IWC 2018 gained a medal. This amounted to two Trophies, four Gold medals, 11 Silvers, seven Bronzes and the title of IWC Red Winemaker of the Year.
What's particularly interesting is that his Malbecs from both Argentina and France won Trophies. His Viñalba Gran Reservado Malbec 2015, from Argentine winery Bodegas Fabre, won the International Malbec Trophy while his Mission de Picpus 2016 from Les Vignobles St Didier won the IWC Cahors Malbec Trophy.
Hervé, who was born in Bordeaux, and wife Diane, who originates from Germany, became pioneers for Malbec in Argentina in the early 1990s. Here, Hervé reveals some of the things he has learned over the past 25 years...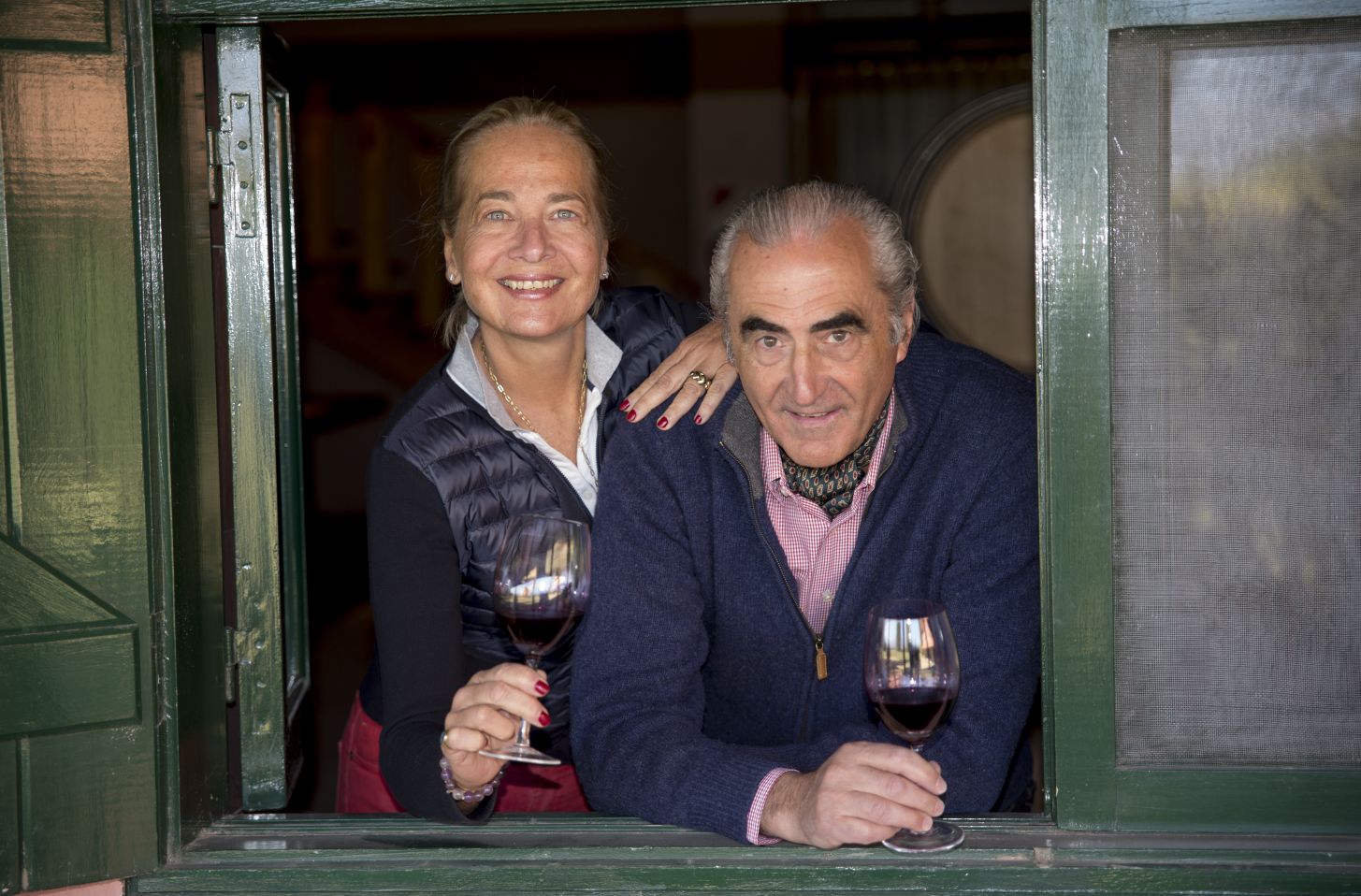 Canopy: What can you see from your office window?
Hervé: Two beautiful and very old olive trees in our winery patio.
Which of your wines best reflects your personality – the elegant, rich, complex wines of Mendoza or the more restrained, cooler climate wines from Patagonia?
This is a question for my wife! Perhaps the wines from Mendoza!
What convinced you in the first place that it was a good idea to invest in old Malbec vineyards in Mendoza?
The concentrated taste of the grapes from old vineyards as well as the spectacular balance as a result in the wines.
You were there at the start of the incredible Argentine Malbec success story – what has surprised you most?
Yes, I was among the first real pioneers to produce high quality varietal Malbec 25 year ago. I have been surprised to see how fast Malbec became famous in the world, when 25 years ago almost nobody knew about it.
As a Frenchman in Argentina, how do you view the Malbecs coming from Cahors compared to those of Mendoza?
In Argentina we benefit from a regularity of climatic conditions and in Cahors we have a great variety of terroirs.
How is the Cahors investment working out (Hervé and Diane bought 120ha there last year, including Château de Grezels and Prieuré de Cenac, and the brand Château Saint Didier de Parnac)?
Very well, keeping us very busy and passionate. We are very proud to have won the IWC Cahors Malbec Trophy this year with Mission de Picpus Malbec 2016.
Tell us about your winemaking technique – what are the key things to making an award-winning red?
The key is to have exceptional grapes and to know how to take advantage of them.
We hear you are meticulous. Please give some examples of this with regard to your winemaking...
First the requirement begins with the quality of the grapes, then the selection of these and a commitment from all the team to follow my vinification instructions, which can vary from one year to another according to the grapes. Then it's the choice of the French barrels and lastly an obsession to have always a perfectly clean winery.
'It is a work of appreciation plant by plant, there is no fixed rule'
How extreme should cluster thinning be for winemakers who want to make the best wines?
It depends on the strength of the cluster. In old vineyards, green harvesting is smaller because the yields are naturally lower. On younger and more productive vines we need to make a bigger green harvest. It is a work of appreciation plant by plant, there is no fixed rule.
Is it true you sort the grapes three times – in the vineyard, in the winery prior to destemming and then grape by grape?
Yes, for the high-end wines.
How do you ensure a grape expresses its individual terroir?
Doing plot vinifications.
Do you ever have problems using indigenous yeasts? If so, what kind of problems and how did you solve them?
The only issue is that the alcoholic fermentation may stop. In that case we need to use selected yeast to finish fermentation.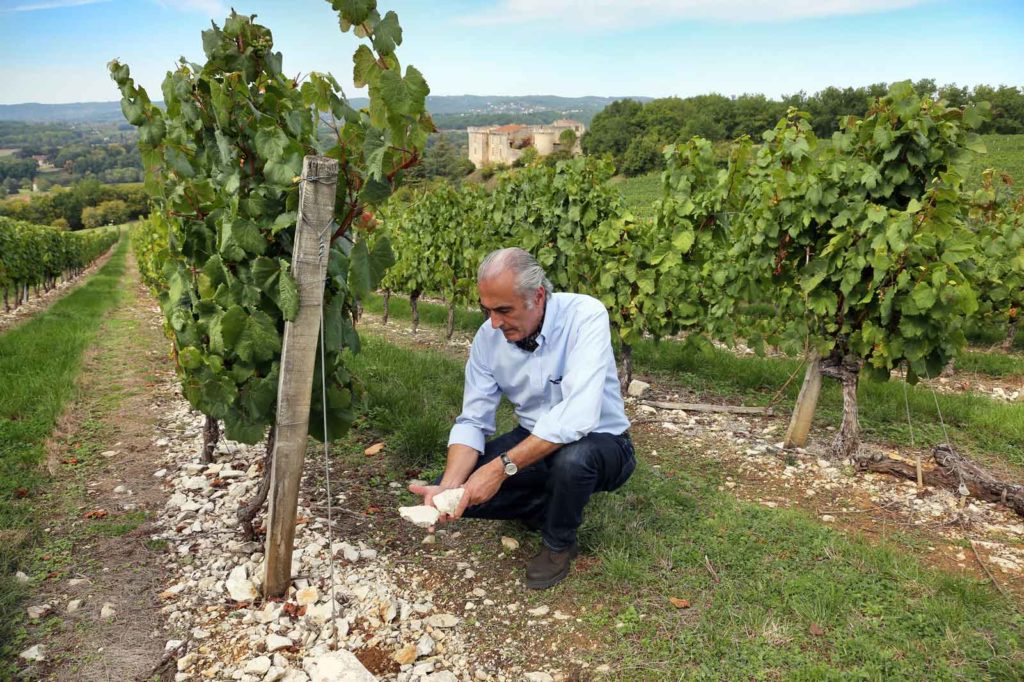 Why have you stopped using fresh egg whites to clarifying your reds?
It is a tradition in France but for the last few years we have not used this technique. Instead, we do racking every three months and after one year, or 16 months in the case of our Grand Vin, all the small sediments or particles have settled in the barrels and the wine is filtered completely naturally.
Are all of your techniques from Bordeaux or have you picked up any interesting tips from Argentina?
In general, the Argentine winemaking methods are very similar to the French ones.
What subtle differences, if any, do you employ when working with Malbec, Cabernet Sauvignon, Cabernet Franc and Touriga Nacional?
Our philosophy is very much one of minimal intervention as we believe the wine should be an expression of the fruit and the vineyard, therefore the different varieties are treated in a similar manner. All the grapes go through the same careful selection process, then in the winery the reds are given roughly three to four pump-overs per day during fermentation and then a long maceration period of 20-25 days. The winemaking is all about enhancing what is there and knowing how to make the best of the grapes.
What's the best blending partner for Malbec – Cabernet Sauvignon or Touriga Nacional?
Both work very well. The blend with Cabernet Sauvignon is more traditional and the one with Touriga Nacional is more original. Consumers love both. Another amazing blending partner is Cabernet Franc.
Can you tango?
I tried when we arrived in Argentina but this was 'Mission Impossible'!