Champagne Devaux's cellarmaster, Michel Parisot, rides a motorbike and plays a church organ. But his music of choice is rock (Led Zeppelin, U2, The Who) and jazz (from the 1920s-60s).
He's as complex as the sparkling wines he creates for Devaux, a Champagne house that beats with Pinot Noir at its heart.
For Michel, IWC Sparkling Winemaker of the Year 2020, the motorbike and music also help him in his role as cellarmaster. He often visits the 60 families of vinegrowers and 100ha of vines that supply Devaux's premium Selection D range on his trusty Ducati Multistrada Enduro 1260. "As for the music," he says, "it makes me think about the blend: I like well-built music as I like to build the blends."
But how exactly does he build his complex blends? Here, he outlines the crucial steps…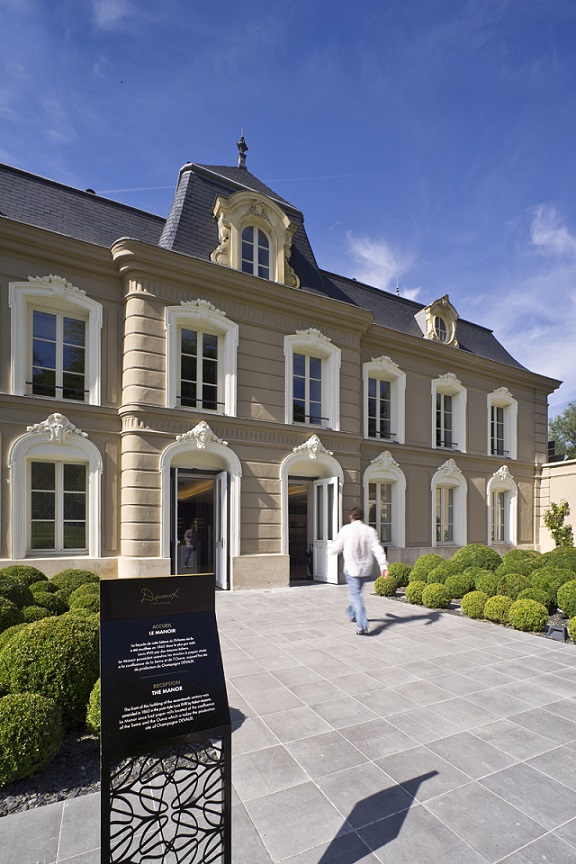 In the vineyard
For many years, we have selected vineyard plots and locations that have a genuine quality potential: the plots are well exposed and we use vines that are at least 15 years old.
In collaboration with the vinegrowers and our vineyard technicians, we select vineyard work that ensures a regular harvest without being too abundant.
Together, we try to find the optimal date for harvesting according to grape maturity and acidity, and the weather.
We always try to harvest perfectly healthy grapes with a great maturity (around 11°) to obtain a pleasant fruitiness, and a good acid balance in order to keep freshness. We know that the wines from these grapes should have great ageing potential, at least three years for the Classic range, and five to seven years for the D Collection. For the vintage wines, this potential should even reach 10 years and beyond.
The vinegrowers working for Devaux are aware of these issues and we regularly have them tasting our products in order to share what makes the richness and personality of Devaux wines. This is why they have been committed to Devaux wines for a long time, and will continue for many years to come.
Finally, all our vinegrowers work using sustainable practices. 28ha in the Côte des Bar (the largest Pinot Noir region in Champagne) are already certified organic while others have started their conversion. We will launch our first organic Champagne at the end of the year.
Pressing
We only use 'cuvée' for all the Devaux champagnes in order to achieve fresh, elegant wines with great ageing potential.
However, to further improve these elements, we mainly use the first-pressing juice of the cuvée ('cœur de cuvee') for the D Collection range: this first pressing juice accounts for about the first half of the cuvée. This technique produces very balanced wines with a lot of finesse and freshness both on the nose and on the palate. They are therefore wines suitable for long ageing while remaining very fresh even after five, seven or 10 years of bottle ageing.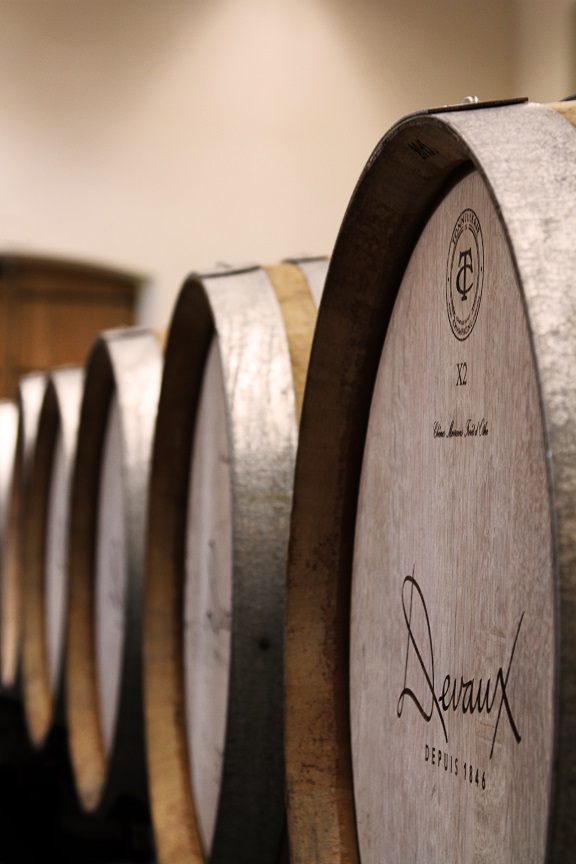 Vinification
We use different containers to carry out our fermentations. Part of our must ferments in thermo-regulated stainless steel tanks and about 7% goes into 300L oak barrels.
We do not carry out malolactic fermentation on every wine. Depending on the tasting of the wines after alcoholic fermentation, we decide to block malolactic fermentation in certain vats to preserve all the fresh fruit flavours (white fruit, citrus) and more freshness in the mouth. This will lead to wines that are different from those that undergo MLF, where we will find more buttery aromas, warm bread and ripe fruit. This already brings complexity to our choice of wines and our aromatic palette.
The vinification of a part of our production in barrels will also result in different wines with a different type of aromatic palette: the wines in barrels will bring more toasted aromas, with a touch of vanilla. Nevertheless, as we always want to keep freshness and a nice tonicity in our wines, we do not carry out MLF on the cask wines.
The wines vinified in barrels are aged for about 10 months on the lees to give them a nice smoothness on the palate and always more complexity on the nose.
We also use different techniques to age our reserve wines:
We keep blends from previous years which will be aged in stainless-steel vats or in 70 or 140hl large oak casks to form part of future blends of the D Collection. Ageing blends as reserve wines allows for very complex wines as different grape varieties and wines from different years and origins will age together from one to several years.
The use of large oak casks also brings very discreet notes of dried fruit and more persistence in the mouth.
In addition, wines aged in large oak casks always appear very pure and fresh on the nose.
Finally, we use a solera system to mature some of our reserve wines. These wines, since they are rejuvenated every year by the addition of new wines of the same quality, will present both evolved aromas of dried fruit, pastry, coffee, etc, and much fresher and fruitier aromas due to the addition of new wines of the year.
All the diversity of our plot selections along with all these techniques of vinification and maturation of the wines allow me to work like a perfumer who builds his perfume by adding small touches of a multitude of aromas.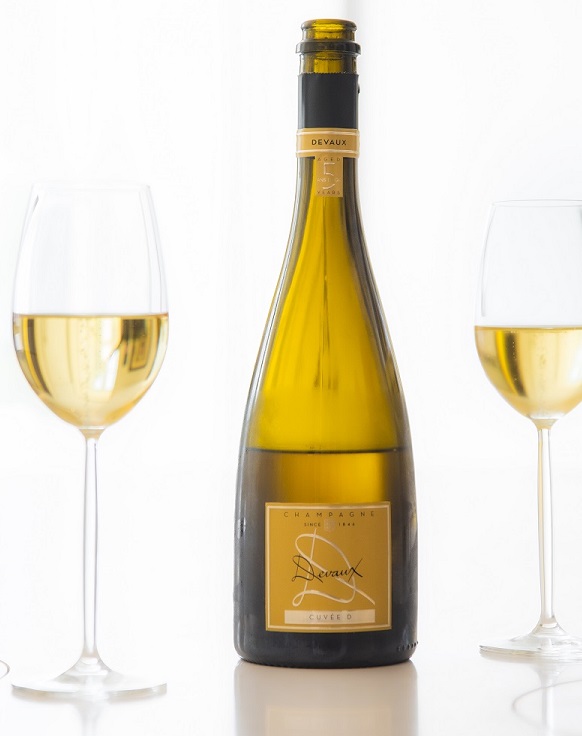 Bottle ageing
Finally, we must not forget that our blends will age for many years after bottling, even for the non-vintage Champagnes.
The wines of the classic range will remain on the lees for a minimum of three years in the bottle; this process will even last five years for the bottles and seven years for the magnums of the D Collection. The bottles and magnums will age again for several months to a year after disgorgement to ensure a perfect harmony between the wine and the dosage.