Zuccardi Valle de Uco has been voted the World's Best Vineyard and Best Vineyard in South America for the second year running.
Bodega Garzón in Uruguay took the second spot again. But there was a new number three in the Top 50 list of World's Best Vineyards – Austria's Domäne Wachau (
below
) jumped 16 places.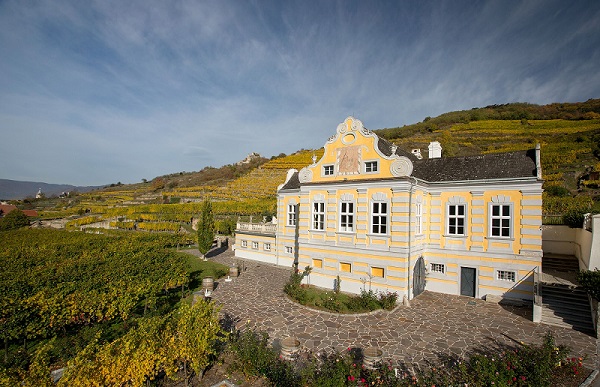 The 50 best wine tourism destinations in the world were unveiled in an online countdown today (July 13, 2020). The event should have taken place in Sonoma County, California, but was another casualty of the Covid-19 crisis. Sonoma County Winegrowers, however, remained host partners and made a special presentation to the highest-ranked vineyard in its region – the Francis Ford Coppola Winery. The winery is every bit as immersive as Coppola's unforgettable films and features an extensive array of attractions from a landscaped park to restaurants, swimming pools with poolside cabanas, a cinema, a film gallery, bocce courts and a performing arts pavilion.
Karissa Kruse, president of Sonoma County Winegrowers, commented: "This year's virtual announcement is a reflection of the ways in which wineries around the world, and not least our own here in Sonoma County, have so skilfully adapted to the current situation."
'It is testament to this amazing community of winemakers and wineries that your flexibility and speed of response has allowed you to adapt your business model to survive, and even thrive!'
World's Best Vineyards founder Andrew Reed also praised the wine industry for its quick adaptability to current restrictions on travel: "It is testament to this amazing community of winemakers and wineries that your flexibility and speed of response has allowed you to adapt your business model to survive, and even thrive!" Reed also highlighted how as the world comes out of lockdown, vineyards must be ready to re-engage with customers.
European wineries claimed nearly half the Top 50 places.
But South America took the top two spots and has four destinations in the Top 10.
France, as you might expect, has the most wineries on the list (nine), but only one in the Top 10 (Château Smith Haut Lafitte at no7). Five of the French chateaux are new entries on the 2020 list – Château Pichon Baron (19), Champagne Taittinger (28), Champagne Billecart-Salmon (29), Château d'Yquem (31), and Alsace's Domaine Marcel Deiss (
below
) at number 45.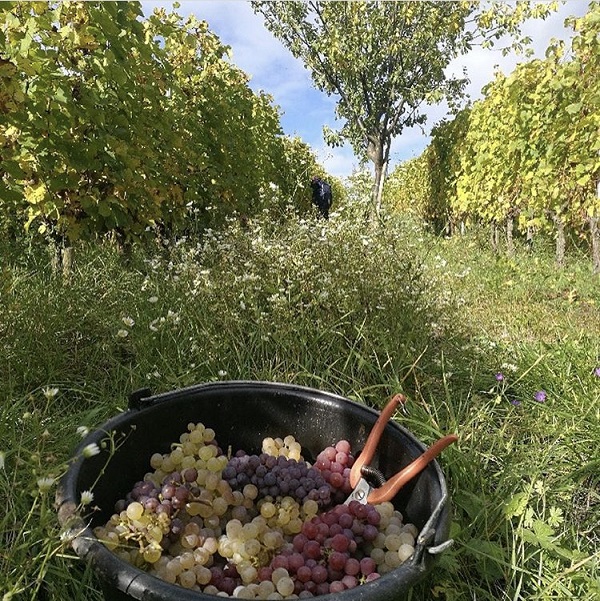 Chile, Argentina, Spain, Italy, Australia and the United States are also well represented.
Spain has one winery in the Top 10 (Marqués de Riscal at 6) and four in the Top 50 – including new entry Bodega Tio Pepe (18). Italy also has one winery in the Top 10 (Antinori nel Chianti Classico at 9) and two new entries – Ceretto (21) and Gaja (36).
The countries with two destinations on the list show the breadth of the judging panel's travels before lockdown. The countries with double success include Portugal, Uruguay, New Zealand and Lebanon.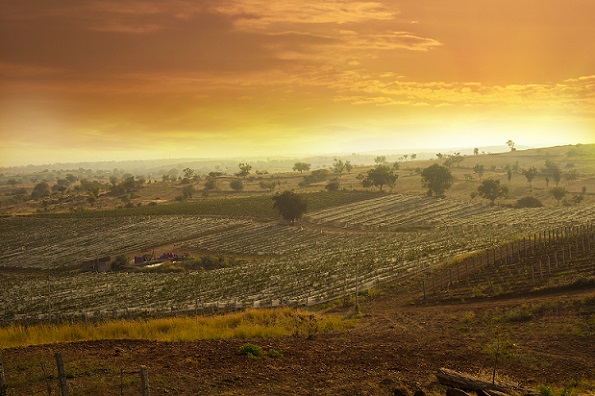 In total, the list represents 18 countries and includes first-time winners from India (KRSMA Estates –
above
 – at 46), Japan (Château Mercian's Mariko Winery at 30) and Bulgaria (
Villa Melnik
at 39).
Villa Melnik's Militza Zikatanova, daughter of owners Nikola and Lyubka Zikatanov, told
Canopy
: "Being on the list came to us as a wonderful surprise! We are immensely proud and happy! It feels incredibly rewarding to know that our message has reached wine experts from across the globe, who recognise our efforts and dedication and appreciate the work that we do. In the same time, we feel humbled to be placed among the world's best vineyards. We accept this as a steppingstone in the journey to growing our family business and to doubling our efforts to developing the Melnik region as a top-of-mind wine tourism destination."
There are 17 new names on the list this year. The highest new entry is Ridge Vineyards Monte Bello from the United States at 16.
Joining Australia's iconic Penfolds Magill Estate (24) and d'Arenberg (34) is another famous name,
Henschke
(25). Justine Henschke, the marketing and PR manager, told us: "We are thrilled to be recognised as one of the Top 50 World's Best Vineyards for 2020. As a sixth-generation family-owned winery based in the Barossa's Eden Valley, now celebrating over 150 years of Henschke family winemaking, we are delighted to be so highly regarded in the international wine community."
The continent winners
Zuccardi Valle de Uco (1st and Best Vineyard in South America)
Domäne Wachau in the Wachau region of Austria (3rd and Best Vineyard in Europe)
Robert Mondavi Winery in Napa, California (5th and Best Vineyard in North America)
Rippon in New Zealand (13th and Best Vineyard in Australasia)
Delaire Graff Estate in South Africa (14th and Best Vineyard in Africa)
Château Mercian's Mariko Winery in Japan (30th and Best Vineyard in Asia)
The World's Best Vineyards list
is based on nominations from a Voting Academy made up of more than 500 leading wine experts, sommeliers and travel correspondents around the world. The concept was designed by the team at William Reed, owner of the International Wine Challenge and
Canopy
, to raise the profile of wine tourism and encourage travellers to enjoy global wine-related experiences.
See the countdown video
here
.
The Top 50 list
1
Zuccardi Valle de Uco
, Argentina
2 Bodega Garzón, Uruguay
3 Domäne Wachau, Austria
4 Montes, Chile
5 Robert Mondavi Winery, United States
6 
Bodegas de los Herederos del Marqués de Riscal, Spain
7 Château Smith Haut Lafitte, France
8 Quinta do Crasto, Portugal
9 Antinori nel Chianti Classico, Italy
10 VIK Winery, Chile
11 Catena Zapata, Argentina
12 Schloss Johannisberg, Germany
13 Rippon, New Zealand
14 Delaire Graff Estate, South Africa
15 Weingut Dr Loosen, Germany
16 Ridge Vineyards Monte Bello, United States
17 Craggy Range, New Zealand
18
Bodega Tio Pepe
, Spain
19 Château Pichon Baron, France
20
Opus One Winery
, United States
21 Ceretto, Italy
22 Château Margaux, France
23 Bodegas Salentein, Argentina
24 Penfolds Magill Estate, Australia
25
Henschke
, Australia
26 Bodega Bouza, Uruguay
27 Clos Apalta, Chile
28 Champagne Taittinger, France
29 Champagne Billecart-Salmon, France
30
Château Mercian Mariko Winery
, Japan
31 Château d'Yquem, France
32 Bodegas RE, Chile
33 Château Mouton Rothschild, France
34
d'Arenberg
, Australia
35 Viña Errázuriz, Chile
36 Gaja, Italy
37 Domaine Sigalas, Greece
38 Château Oumsiyat, Lebanon
39
Villa Melnik
, Bulgaria
40 Viña Casas del Bosque, Chile
41 Bodegas Vivanco, Spain
42 Familia Torres, Spain
43 Viu Manent, Chile
44 Maison Ruinart, France
45 Domaine Marcel Deiss, France
46 KRSMA Estates, India
47 Stag's Leap Wine Cellars, United States
48 Château Heritage, Lebanon
49 Quinta do Noval, Portugal
50 Bodega Trapiche Mendoza, Argentina