Wine has been considered a luxury product since the time of the ancient Egyptians, and today is coveted by collectors and wine enthusiasts from around the world. Yet little has been written about the world of luxury wine marketing, explaining how a wine brand can enter that special realm.
Until now...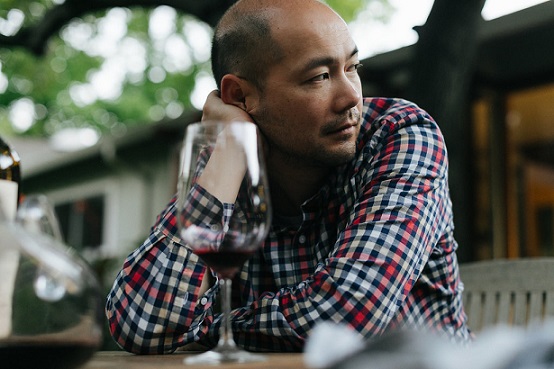 A new book,
Luxury Wine Marketing
, helps to demystify the process by describing how to craft, implement, and maintain a luxury wine brand. Beginning with a definition and history of luxury wine, authors Peter Yeung (
above
) and Liz Thach MW (
below
) go on to explain the unique business model and consumer segments for luxury wine, before outlining industry best practice in the building of luxury wine brands. Each chapter is supplemented with a vignette of a successful luxury brand producer. Below, we have an exclusive extract, the Opus One vignette. In the next issue of
Canopy
we will examine Screaming Eagle's unusual approach. Make sure you don't miss it by signing up for free
here
.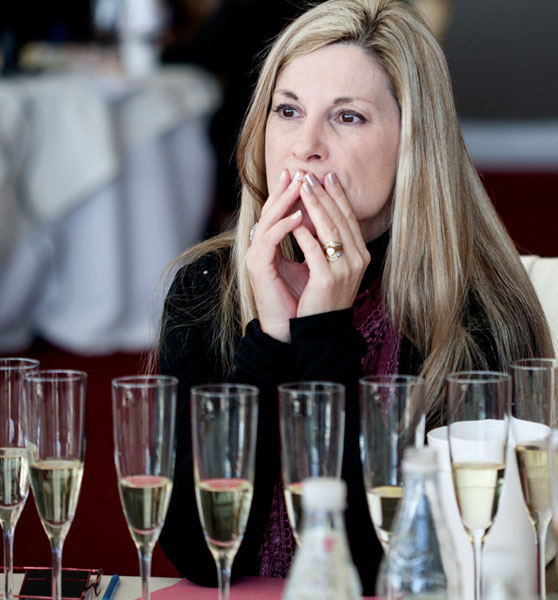 'Our business isn't to sell wine – it's to make friends'

DELIVERING A VISION, THE GLOBAL SUCCESS OF OPUS ONE
Luxury business models take all shapes and sizes: from small, boutique luxury wineries that sell all their production locally, directly to consumers, to large luxury wineries that sell most of their wine through the trade on a global basis via distributors, importers, and brokers, which then sell the wine to restaurants and retailers. The path each wine brand takes may evolve over time, but the best often have a strong guiding vision from the start.
Take Opus One, one of the most recognised brands in the world of wine, ranked at 11 on Wine-Searcher's most searched for wines, and an icon of Napa Valley. From the beginning, and repeated consistently in every interview, Opus One had the vision of creating the equivalent of a "Bordeaux First Growth" in California. This was backed by two of the leading names in wine – Robert Mondavi in Napa Valley and Baron Philippe de Rothschild of Château Mouton Rothschild, infamous for being the only château to get itself re-classified and promoted to a Bordeaux First Growth in 1973 from the original 1855 classification.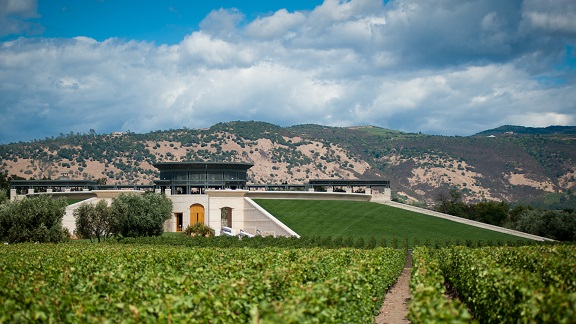 Stating the vision of becoming a Bordeaux First Growth in California is one thing, but putting that into action is quite another. Established in 1980, Opus One set about to use price as its signal that it belonged in the upper echelon of the wine world from the start. Its initial release in 1984 started at $50 per bottle, the most expensive wine in Napa at the time. As described in the book
The House of Mondavi
, Opus One, even with its high pricing, came out with a bang, launching with lavish press events in New York, Paris, Los Angeles, and San Francisco with both the Mondavis and Rothschilds present. The positive press allowed Opus One to successfully sell its wine.
However, after a few years, production outpaced sales, creating wide availability and excess inventory. Opus One's response was innovative: to create a restaurant "by the glass" programme where a small taste of the wine was sold at $9 a glass, and delivered to the table on a small silver platter with the wine resting in an engraved Opus One crystal glass. In this way, Opus One was able to reach a broader audience that might not otherwise have been able to try it. This also helped to create demand and move towards the important luxury wine attribute of a sense of scarcity.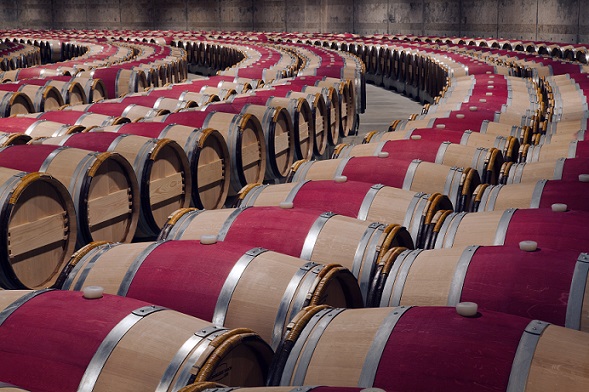 Nearly 40 years later, Opus One has built its brand globally and achieved the brand perception of being scarce and hard to acquire, even though it is available openly on its webstore with a limit of six bottles per person. With a production of over 25,000 cases of the main wine, Opus One is, by luxury wine standards, produced at similar levels to the larger Bordeaux First Growths. It is a giant by Napa Valley luxury wine standards, where many of the top brands produce fewer than 5,000 cases.
A large part of its success has been built on its global expansion and reach, similar to the top Bordeaux châteaux. Opus One is now sold in a hundred countries, with over 50% of its production exported. If each country outside the US got the same amount, that would allow for only 125 cases of wine to be imported each year to each country, truly a scarce item and much sought after. Furthermore, with only half of production sold domestically, that has made the wine scarcer in the US as well.
'Opus One executed two major strategies to expand globally'
Building a brand globally is no easy feat. Opus One executed two major strategies to expand globally – going through the Bordeaux négociants and their network of merchants in order to sell their wine internationally, and active "feet on the ground" engagement with trade accounts and wine collectors all over the world.
In 2004, Opus One moved from having one to two exclusive importers/distributors in each country to 22 Bordeaux négociants who market the wine to distributors, importers, and retailers all over the world. This reduces the amount of wine each representative is trying to sell, creating a further aura of scarcity, since each négociant will have a limited supply. It also creates competition for retailers and restaurants, with each vying to secure favour and hopefully a higher future allocation of Opus One from the négociant. This manufacturing of scarcity helps to drive demand as the brand builds a reputation of scarcity.
At the same time, significant investment was made into engaging consumers globally. Extensive travel to many markets kept the team busy. Hosting dinners of ten to 15 people to create memorable experiences and associations with the brand was a key element of these market visits. In
Haute Living
, David Pearson, CEO of Opus One, said: "Our business isn't to sell wine – it's to make friends." He adds: "It sounds kind of corny and clichéd, but that's what we do. We're creating moments, experiences and memories that last."
'500% increase in price'
Building demand one meal at a time, while manufacturing scarcity for a 25,000-plus case brand, has built Opus One into one of the top luxury wine brands in the world. This has allowed the price of Opus One to increase from its initial release in 1984 of $50 per bottle to its current release, in 2018, of the 2014 vintage at $320 per bottle. While its costs have no doubt escalated over the past 30 years, the over 500% increase in price would be enviable in any business and has surely led to higher margins. Yet, building a global luxury brand comes at a cost. Jet-setting globally and hosting small, intimate dinners comes at great expense, especially when it involves creating memorable experiences for sophisticated high-end wine collectors.
Buy your copy of
Luxury Wine Marketing
here
.
The discount code is: LWM30OFFER (valid until March 15, 2020)