González Byass has opened a boutique hotel in its Tío Pepe winery, in the heart of Jerez de la Frontera.
The 27-room Hotel Bodega Tío Pepe is designed to reinforce the González family's passion for creating unforgettable experiences centred around the culture of wine and Sherry.
The hotel allows guests to immerse themselves totally in the world of Sherry and Jerez, with tours through the winery, vineyards and old bottling room, and exclusive tastings rounded off with a luxurious stay in the 'world's first Sherry hotel'.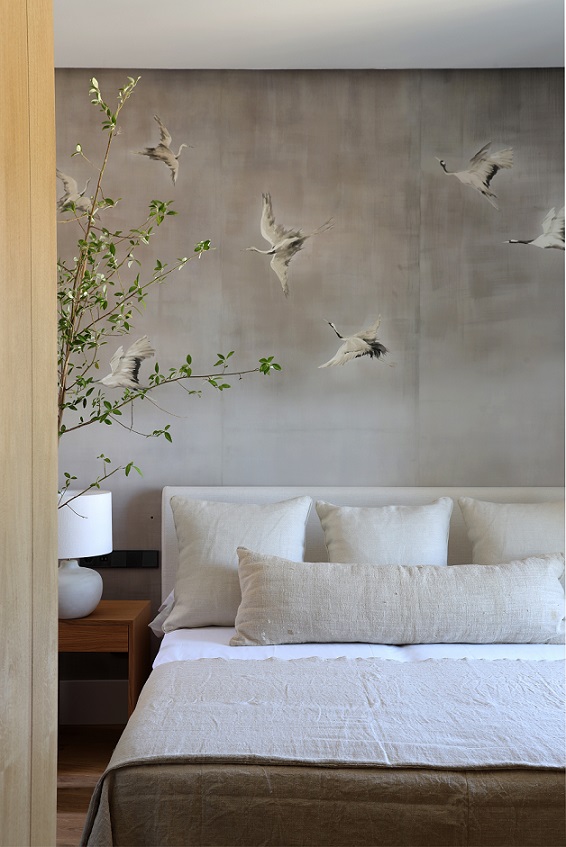 Beatriz Vergara, director of wine tourism and hospitality at González Byass, told
Canopy
: "The hotel has been an ambitious project which the family has had in mind for a while, as it completes the full Sherry experience, adding value to our existing offer and reaching a target group of wine-interested travellers and explorers. The Tío Pepe Winery, in the heart of old Jerez, now welcomes more than a quarter of a million visitors each year, in future they will be able to stay and soak up even more Sherry culture and Andalucian gastronomy in situ – an unforgettable experience, which will be hard to replicate anywhere else in the world."
The opening earlier this month, however, came at a time when both Spain and tourism have been hit hard by the Covid-19 pandemic.
'Obviously it is a challenging time for anyone to be launching a new concept'
Beatriz commented: "Obviously it is a challenging time for anyone to be launching a new concept but this hotel has been planned and under construction for the past two years, so we were not prepared to delay it any longer. Of course, our first concern is the safety and welfare of our guests and we have had to ensure that all the accommodation and common areas follow the official hygiene and social-distancing guidelines.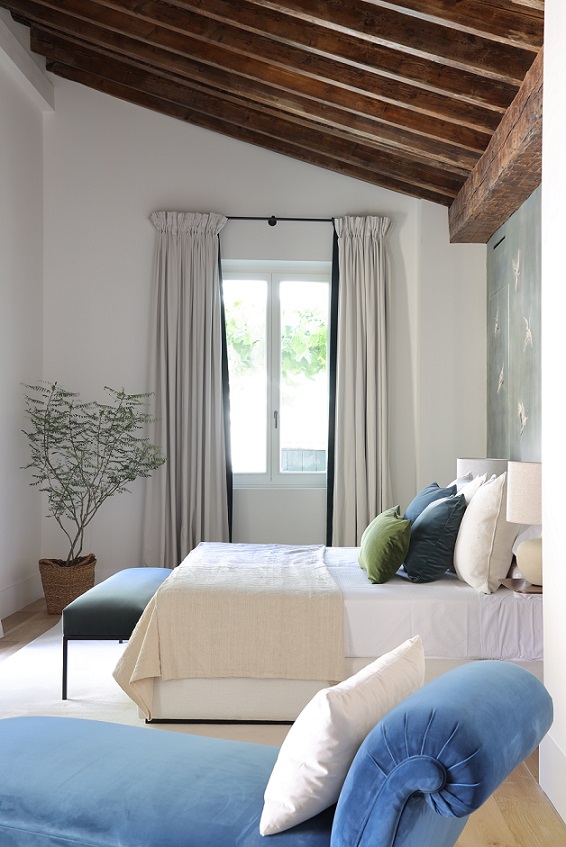 "We have worked hard to make sure that the installations have the latest digital technologies to reduce contact. We have automatic doors, opening with card or mobile phone, lifts that can be called via the same methods, we are using Sihot.Go!, an application which allows online check-in and checkout, as well as online room service. In addition, all our TVs have an automatic virtual reception service to introduce the hotel and its services."
She added: "Despite the additional safety measures, we don't feel that the launch has been any different to what it would have been."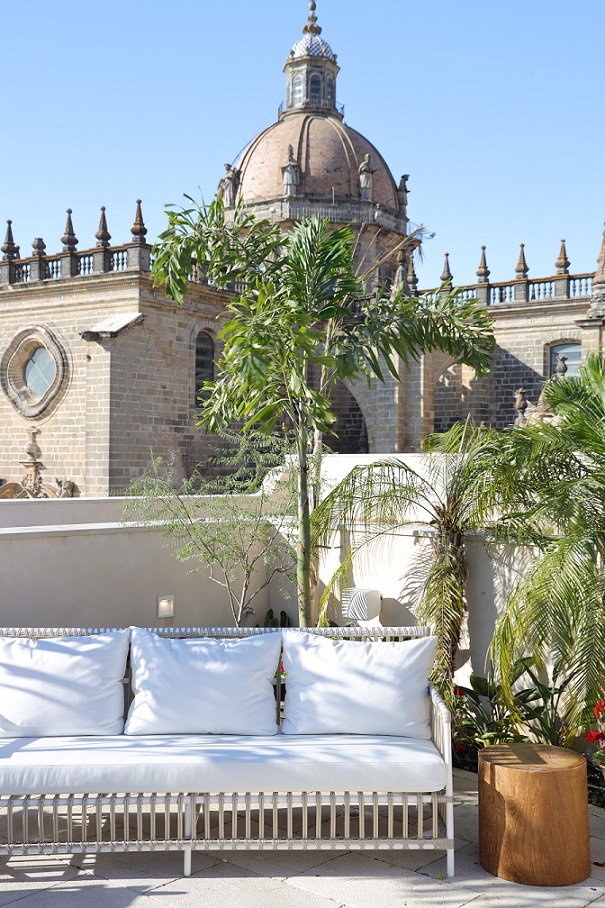 Integrated into the monumental, 19th century Tío Pepe winery, the hotel has been constructed in 150-year-old, renovated buildings that were once winery workers' cottages.
Surrounded by walled streets and Andalucian courtyards, the hotel is situated in Jerez's historic Old Town, opposite the Alcázar de Jerez and the city's Cathedral.
The hotel includes:
Three levels of rooms (Classic, Premium, Deluxe) and three suites;
A swimming pool, spacious solarium, chill-out space, bar and restaurant on the upper terrace (main photo);
The leafy Pedro Nolasco gardens, which open out onto one of the prettiest streets in the world, Calle Ciegos and La Recachita;
A secluded, tranquil terrace, perfect for a rest after a hard day's sightseeing in Spain's Sherry capital, Jerez.
Hotel Bodega Tío Pepe
also offers a fitness zone, gym, oenotherapy sessions, a breakfast room and two restaurants.
One of the World's Best Vineyards
The hotel opening came after Bodegas Tío Pepe entered the World's Best Vineyards
list
for 2020 at number 18.
Commenting on the achievement, Diego Talavera, international sales director, said: "It is incredible to see the Tío Pepe and González Byass names alongside such renowned properties whose visitor experiences have been recognised as setting the global standard."