'Our personal interaction with visitors to the winery earns their brand loyalty'
Family-owned Villa Melnik in Bulgaria has become the first winery in Eastern Europe to make it onto the World's Best Vineyards Top 50 list.
Militza Zikatanova, daughter of owners Nikola and Lyubka Zikatanov, told
Canopy
how she hopes this achievement will raise the profile of Bulgarian wine, the Struma River Valley and indigenous grape varieties such as Melnik 55 and Mavrud.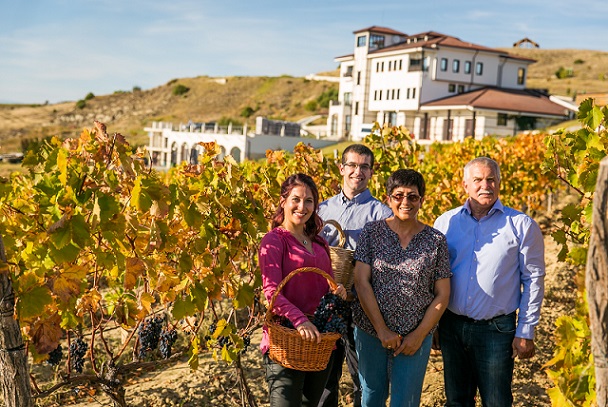 Villa Melnik came in at number 39 on the 2020 list, ahead of more famous wineries such as Ruinart, Stag's Leap, Quinta do Noval and Bodega Trapiche.
Militza, who's in charge of marketing and sales, declared: "We are immensely proud and happy! It feels incredibly rewarding to know that our message has reached wine experts from across the globe, who recognise our efforts and dedication and appreciate the work that we do.
'A steppingstone in the journey'
"We accept this as a steppingstone in the journey to growing our family business and to doubling our efforts in developing the Melnik region as a top-of-mind wine tourism destination."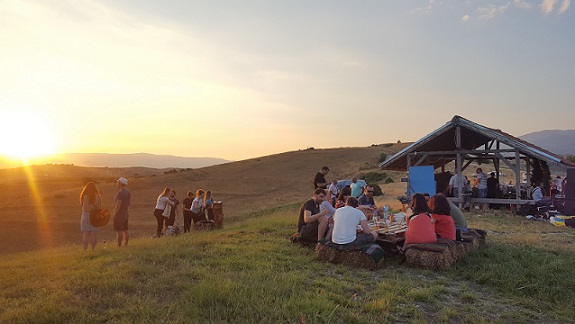 Militza also told
Canopy
how they bounced back after lockdown with a free camping, campervan and music event. "The event showed us that people are eager to reconnect and to experience life and wine in new, exciting, and safe ways," Militza said.
It is the fourth year for the event, held on the hill overlooking the winery for Bulgaria's 'July Morning' holiday, which traditionally takes place by the sea. "We are doing the alternative event – in front of the sea of vineyards," Militza explained.
She said: "We had around 60 tents, plus five or six campervans. About 15 of those tents were 'Young mountaineers of Petrich' – our local boy scouts. In total there were probably 200 people. Most guests were at the event for the entire night, while some locals from the nearby towns and villages came just for the sunset and the barbecue and left around midnight or 2am.
'People were eager for outdoors events after the coronavirus lockdown'
"We were very surprised by the turnout – we expected that fewer people would show up on a Tuesday night (July Morning is always on the night of June 30, going into July 1), but I guess the event already has a very good reputation, and also people were eager for outdoors events after the coronavirus lockdown.
"Our marketing for the event was mostly by word-of-mouth, via our own social media, via our salespeople who told our trade partners, who told their clients, and via a couple of bloggers.
"As entertainment, we had a professional DJ who was playing crowd-pleasers the entire night, a duo called Leb i Vino (Bread and Wine) who play authentic folklore music on traditional instruments, and a surprise performance by one of our guests who decided to bring his bagpipe to the party.
"We had a barbecue with meats from a local farm in the evening and an artisan coffee and cakes food-truck from Sandanski at sunrise, plus an enthusiastic camper who prepared fish stew in a large cauldron for everybody in the morning. Last year, he made us bean soup.
"The event was free for all. We also lent tents and picnic blankets for free to whoever didn't own one, but most people brought their own. The food and Villa Melnik wine were for sale, but people were allowed to bring their own portable barbecues if they wished. Of course, we invited everybody to join us for tours and tastings at the winery on the day before or after the event, and to take home a few of their favourite bottles."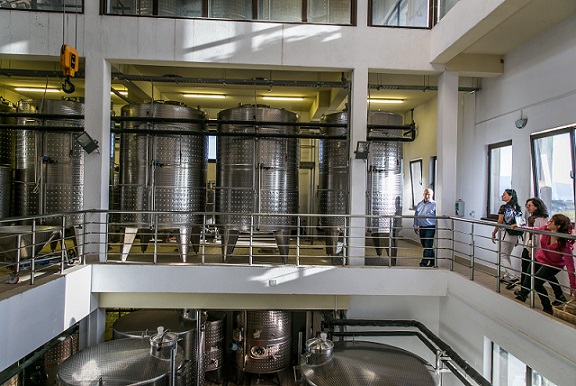 The winery, which focuses on bold blends featuring rare Bulgarian grapes as well as international varieties, offers four lines: AplauZ (single varietals); Bergulé (premium red, white and rosé wines); Family Tradition (fresh and fruity wines made without oak influence); and Young&Crazy (young wines). There are also some limited-edition wines, including a skin-contact Sauvignon Blanc, a late-harvest Melnik, and two wines made from almost-extinct local grapes, Melnik 1300 Jubilee and Ruen.
Villa Melnik's 30ha of vines are split into two south-facing plots: about 20ha in Mindalo, near the village of Vinogradi, and another 10ha in front of the winery in the area known as Beli Breg, adjacent to the village of Harsovo.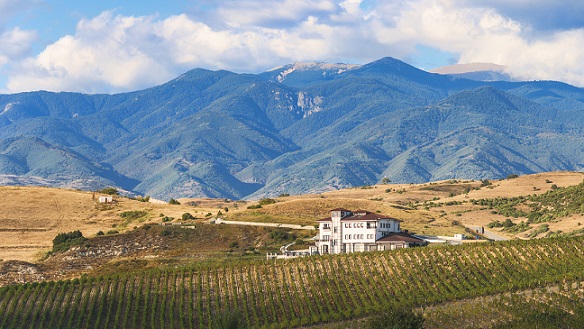 The grape varieties include the local reds Broadleaved Melnik, Melnik 55, Ruen, Melnik 1300, Mavrud and local whites Tamyanka, Keratzuda, and Sandanski Misket. Plantings also include the international varieties Cabernet Sauvignon, Merlot, Syrah, Pinot Noir, Sangiovese, Viognier, Chardonnay, and Sauvignon Blanc.
Owner Nikola Zikatanov, who was born in the nearby village of Kapatovo and comes from a family with more than 200 years of documented history in viticulture and winemaking, decided that, for the second part of his career, he would revive the family tradition. With wife Lyubka, he planted the vineyards in 2004 and built the gravity-flow winery in 2013. The winery, built on three levels, has the capacity to process 250 tons of grapes each vintage.
The family's goal is to restore the glory of Melnik wine – which comes from the warmest and sunniest part of Bulgaria – and become part of the revival of the region.
"As a boutique family-owned winery, wine tourism is key to our business," Militza said. "We offer daily tours and tastings as well as various public and private events throughout the year – from wine masterclasses to folklore festivals, from culinary workshops to weddings. The immediate benefit is that, in a regular year, we sell about 25-30% of our total volume from the cellar door. However, what is more important is that our personal interaction with visitors to the winery earns their brand loyalty.
'Our visitors become our best brand ambassadors'
"Our visitors become our best brand ambassadors and create demand for our wines in their home cities and countries. On several occasions, our visitors came to be some of our top trade partners, nationally, as well as internationally.
"Another important aspect to us is that our winery and vineyards are the best place for us to educate our trade customers and consumers about our specialty – local indigenous Melnik grapes. Villa Melnik's mission is to preserve and revive some of the rarest varieties in Bulgaria, and the winery is the best place for us to showcase them to consumers who might otherwise be reluctant to buy something so unfamiliar off the shelf."
Now they are among the
World's Best Vineyards
, expect to hear more about the difference between Broadleaved Melnik and the earlier ripening Melnik 55, as well as the wines of the
Struma River Valley
.