Cooperation doesn't come easy in a country that was forced to be collectivised in the not-too-distant past. Indeed, individualism may have been part of Bulgarian culture as far back as Khan Kubrat, the ruler of Old Great Bulgaria in 7th century AD. Legend says that on his deathbed he asked his five sons to break a bundle of vine twigs, which they couldn't do. The weak old man then broke each twig separately to make a point about being strong together – which sadly the sons ignored and went their separate ways.
In the modern global wine world, it is more important than ever that Bulgarian producers learn to overcome their reluctance to work together and one region – the Struma Valley, with the town of Melnik at its heart – is setting an example.
Bulgaria today is a relatively small country in wine terms. When it joined the EU, it agreed a rather unrealistic vineyard area of 130,000ha, but 2017 saw grapes harvested from 34,111ha by just over 260 producers. This is a very different picture from the late 1980s to mid-1990s when Bulgarian Cabernet was in everyone's glasses as a cheap and cheerful claret substitute. Bulgaria's private wine industry today simply has to find itself a niche identity, as it no longer has the volume to compete on price.
'Bulgaria's wine law is barely fit for purpose at present'
The Struma Valley in the far south-west is Bulgaria's warmest and sunniest zone. It's a stunningly beautiful place, with jaw-dropping landscape in the dramatic sand pyramid formations, ancient monasteries and the quaint town of Melnik itself (where you can visit Bulgaria's largest renaissance house and, if you are unlucky, taste traditional home-made wine in its cellars). Notably there's a group of wineries here that are working together, setting up the Melnik Sands Association to work on common goals for marketing and lobbying for a new PDO. Bulgaria's wine law is barely fit for purpose at present – with just two PGI regions and 50-plus PDOs which are almost unused (less than 2% of all wine) due to arcane restrictions on things like vine spacing.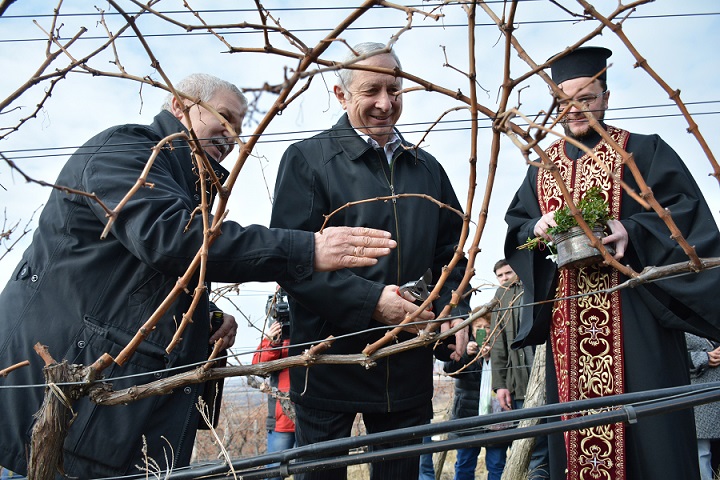 An early success for the Melnik region was production of a wine route map of wineries open to visitors, along with historical sites of interest. It was funded jointly by the wineries, meaning real commitment, rather than the more typical reliance on government or municipal financial support with inevitable red tape. The wineries also organise joint events, a shared calendar and group tourist itineraries. This year, ten wineries put on an open cellars celebration for St Trifon Zarezan's day over the weekend of 14th February – Bulgaria's patron saint of vineyards and pruning. Each winery offered free food, wine tastings, traditional music and dancing, and the chance to join in the ritual blessing of the vines and have a go at pruning (with noses intact unlike the hapless saint who cut off his nose while cutting vines).
'The overall region saw a 300% increase in sales'
Visitors came from all over Bulgaria, typically aged between 25 and 60 and with above average incomes. Militza Zikatanova of Villa Melnik explains: "We had over 1,000 visitors on the Saturday alone, but people who also went to other wineries too. Our wine sales were three times more than average so we know they weren't just here for the free food. And the overall region saw a 300% increase in sales." She adds that there were some tourist bus-loads but it was mostly self-organised groups, and the local hotels benefitted by being fully booked.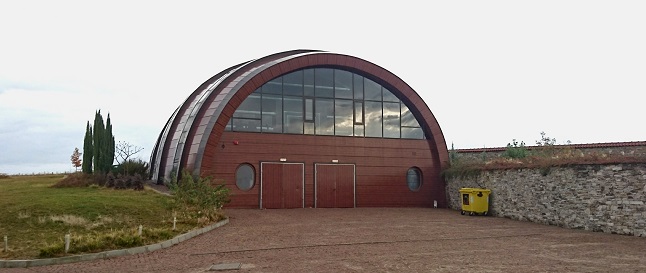 Nearby Zornitza Family Estate is also Bulgaria's first Relais & Chateaux hotel, and offers its guests a VIP luxury tasting tour in a smart BMW to other local wineries in turn, as well as the local tourist sites. Sintica winery has recently opened a spa hotel, and serves wines from all the local wineries, not just its own. At the same time, some wineries have their own events, shared on the region's joint calendar. Orbelus (
above
) holds a music festival in May – with three bands and wineries from Bulgaria, Greece and Macedonia, and there are plans in progress for both a wine run and a joint harvest festival later in the year.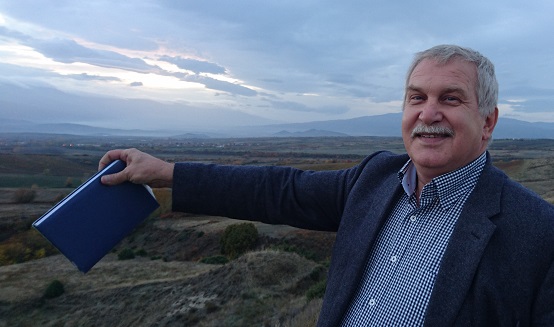 What lessons can be learned?
One key question is why this is all possible here, and whether lessons can be transferred to other areas? Nikola Zikanatov (
above
), owner of Villa Melnik (
below
), reckons that it's because there are several relatively new wineries of similar size and ambition. These tend to be owned by business people who have had their eyes opened and made money working in other industries (magazine publishers, rubbish collectors and meat producers among them), but have come back to wine with fond memories and personal connections (for instance, Zikanatov's mother was censured by the local priest for daring to wear trousers and drive a tractor to the vineyards). Unlike much of Bulgaria, where owners are sometimes distant, owners here are closely involved in their wineries and are able to make decisions directly.
Another advantage for the Melnik region is clear geographical identity, and several unique local grape varieties that don't even grow anywhere else in Bulgaria. Shiroka Melnishka Loza (broad-leafed vine of Melnik) is a very ancient grape, famously enjoyed by Winston Churchill. Its wines can be a little austere – think lean Nebbiolo – though it has been successfully reinvented as attractive herb-scented rosé and fine sparkling wine too (such as Logodaj's Satin). Its offspring Early Melnik or Melnik 55 is more supple and fruitier and most wineries now have a version. Local Ruen, Rubin, Melnik 1300 are also grown while on the white front, Sandanski Misket makes exotic grapey whites for young drinking. This is a dynamic region with some exciting international grapes too, but in terms of finding a niche in international markets, it's the local grapes that are going to be the region's calling cards.
It may not be easy for other regions in Bulgaria to follow the lead of the Struma Valley and Melnik – but this corner of the country is showing that cooperation is possible, and can also bring results in raising awareness, engaging consumers and, crucially, selling more wine.
Caroline Gilby MW is author of The Wines of Bulgaria, Romania and Moldova. Readers of
Canopy
can get a 35% discount if they purchase the book here and quote the offer code BRM35OFF (valid until April 30, 2019).