Next month, Crémants de Bourgogne producer Louis Bouillot plans to unveil its new sound-and-light experience as it welcomes wine lovers to its impressive, recently renovated tasting room, La Verrière, in the heart of Nuits-Saint-Georges.
From May 6 (fingers crossed), visitors will be able to enjoy a guided audio visit with a series of films followed by a tasting of Louis Bouillot Crémants de Bourgogne under a glass roof dating from the time of Gustave Eiffel. With its roof of varnished tiles inspired by the Salle Saint-Louis in the Hospices de Beaune, it is a key part of Burgundy's heritage.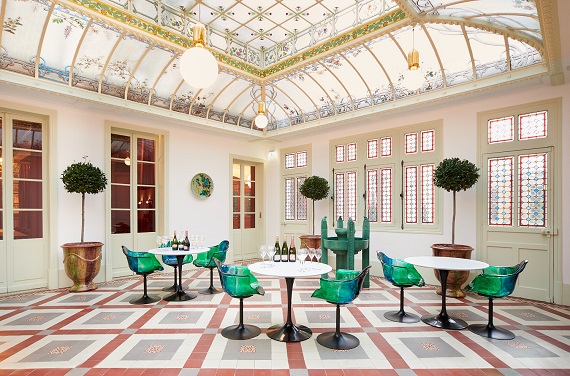 Even more surprising, the visit begins with guests ascending a small stone staircase to a space where they put on headsets and watch six short films covering:
History – Louis Bouillot's great-grandson talks about the man they called "Le Louis" and some astonishing family connections. Archive documents are on display, such as shipping letters.
Vines – a presentation of the estate, with the cultivation manager and a winegrower who supplies grapes to Louis Bouillot explaining the grape varieties in the 160ha estate and various Louis Bouillot terroirs, from the Chatillonnais and Auxerrois, to the Côte d'Or and the Couchois.
Vinification – the first step in making a Crémant de Bourgogne. From the vines at harvest to the winery and then the cellar.
Blending – a key moment in the creation of the different cuvées that is rarely shared with the public. The daily activity of the team. An immersive sequence into the creation of the Perle d'Or cuvée.
Bubbles – how a still wine becomes a sparkling one: the creation of bubbles and disgorging on the fly!
Emotion – a floor-to-ceiling screen display showing poetic images as a sparkling prelude to the tasting.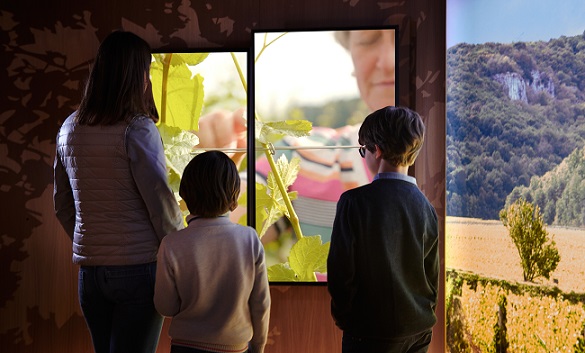 This 25-minute "visual and sonic immersion" is available in French and English. For those with a disability, a virtual visit on a large-format tablet with a high-definition headset is available.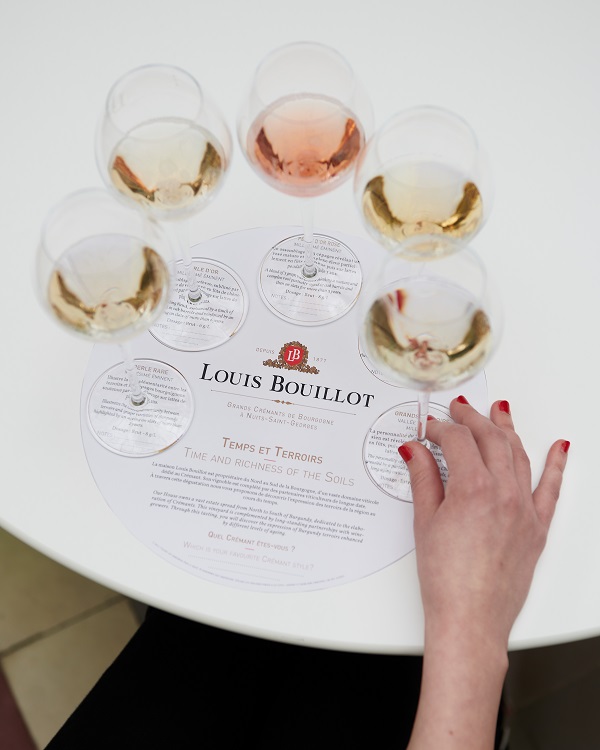 After the film show, visitors have a choice of four themed tastings in the conservatory:
The Art of Blending: 5 Crémant de Bourgogne (€10 per person) – 20 mins;
Time & Terroirs: 5 vintage Crémant de Bourgogne (€20 per person) – 20 mins;
The Grand Tasting: 10 Crémant de Bourgogne served with savoury gougères (€25 per person) – one hour by reservation only;
Passion Collection: 5 vintage Grand Terroir Crémant de Bourgognes, served with savoury gougères (€45 per person) – one hour by reservation only.
Premium flutes bearing the Louis Bouillot logo will be used for the first three tastings, while for the Passion Collection, the wines' aromas are captured in Baccarat crystal.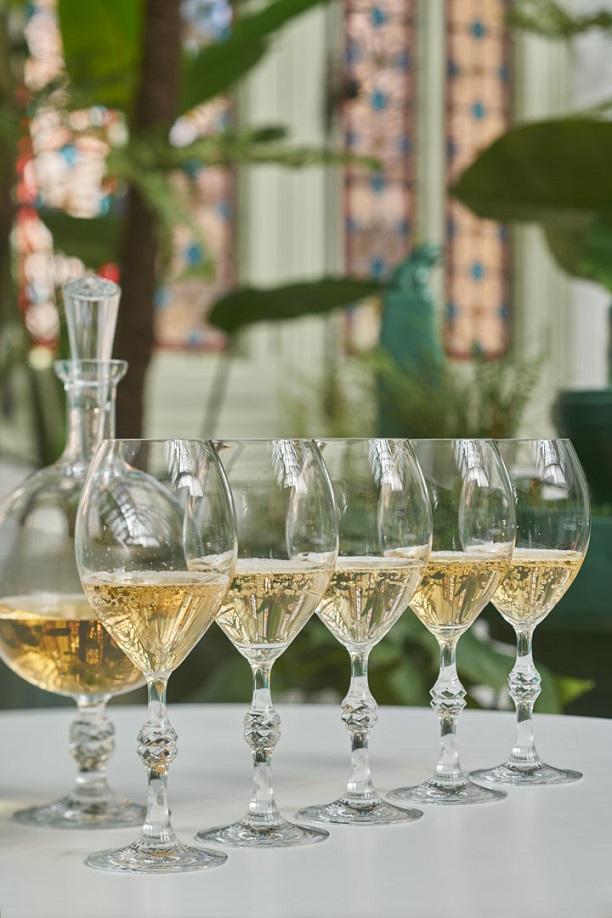 At the end of the tasting, visitors will be invited to visit The Boutique, which showcases Louis Bouillot's complete collection of 16 Crémants de Bourgogne wines and a range of branded accessories.
The boutique (
main photo
) resembles an art gallery in wood and red velvet, with the Louis Bouillot cuvées on display in the alcoves.
Decoy unveils a voice experience
"Alexa, enable Decoy Wines!"
California winery Decoy, part of the Duckhorn portfolio, aims to bring a Sonoma wine country experience into the homes of wine enthusiasts with the launch of its Decoy Wines voice experience.
Using any smart device where Amazon Alexa or Google Assistant are embedded, consumers can discover Decoy Wines using a simple voice command to talk about original recipes, exciting food and wine pairings and tasting notes for all Decoy and Decoy Limited wines. Designed to be intuitive and easy to navigate, Decoy Wines' voice experience functions like a virtual tasting room where users can learn about Decoy's wines, history and winemaking philosophy by conversing with winemaker Dana Epperson.
There are currently more than 128 million monthly virtual assistant users in the USA alone, with the use of these devices rising steadily among all age groups. If this trial is a success, we can expet to see it roled out to other wines in The Duckhorn Portfolio, which includes Duckhorn Vineyards, Goldeneye, Canvasback, Calera, and Kosta Browne.
Decoy plans to promote awareness of the initiative through a national point-of-sale programme.
'We are excited to be pioneering a new way to bring wine country to the people'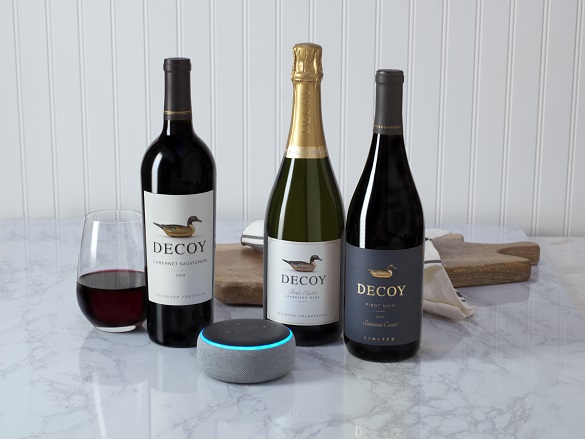 "At Decoy, our mission is to make exceptional wines more approachable by delivering the highest quality at an accessible price," Dana says. "Building on this philosophy, we are embracing this technology to create new opportunities for our customers to taste and learn along with us. After a year in which it was difficult for many people to come to wine country, we are excited to be pioneering a new way to bring wine country to the people."
These features are exclusively for users 21 and over, and age verification is required. To activate the experience, users can say, "Alexa, enable Decoy Wines!" or "Hey Google, talk to Decoy Wines!" or activate from Alexa Skills Store and Google Assistant Actions Directory. Visuals accompany the auditory experience for smart devices with screens like smart displays, televisions and even some appliances. Consumers without smart devices can also visit www.DecoyWines.com/Discover to access recipes and tasting notes.