Jim White, technical director at Cloudy Bay, believes the newly released Te Koko 2019 marks the start of a third era for the 'alternative-style' New Zealand Sauvignon Blanc.
In this new era, the winemaker's influence is diminished. As Jim puts it: "The new style is more reflective of our terroir and a little less reflective of the hand of the winemaker and ultimately that's what we're trying to express in this wine."
He says the techniques they are now adopting for this famous "textured and savoury" Sauvignon Blanc put "more purity, more Sauvignon-ness in Te Koko".
The changes include:
A better understanding of the key vineyards.
The introduction of cultured yeasts during fermentation, which is still initiated by indigenous yeasts, to ensure most of the sugar converts to alcohol.
Larger oak vessels for most of the wine.
A lower percentage of wine that has gone through MLF in the final blend.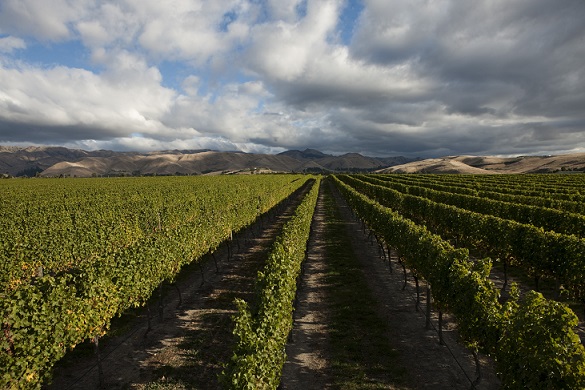 Cloudy Bay, the most famous producer in New Zealand's Marlborough region, introduced Te Koko in 1996, with winemakers Kevin Judd (now co-owner of Greywacke) and James Healy (now co-owner of Dog Point Vineyard) creating a creamy, round, exotic, more sophisticated style of New Zealand Sauvignon Blanc using native yeasts and old French oak. As Jim describes it: a wine that was "completely different to anything anyone was making in Marlborough" at the time.
This style continued until Tim Heath joined Cloudy Bay in 2010, and tweaked the winemaking. He ditched the original barriques that had been in the winery since David Hohnen founded it in 1985. He still continued fermenting in 100% French barriques, but they were a maximum of eight to ten years old. In addition, not all batches went through malo. The goal, according to Jim, was "more direction and drive and more ageability". They believed Te Koko should be capable of outliving the fresher-style Sauvignons which age remarkably well (try the Cloudy Bay 2006 if you are in any doubt).
But the main change was the focus on the viticulture in the four key vineyards in the Wairau Valley subregion of Marlborough that generally provided the grapes for Te Koko.
Handpicking resumed in these vineyards (Motukawa, Widows, Estate and Brook Street), which tended to be those planted with the UCD1 clone in 1991-98 on low-vigour sites – sites providing "an elevated level of ripeness and concentration".
Yields were reduced. Australian Jim, who joined Cloudy Bay as a viticulturist in late 2010 before becoming technical director in 2018, says: "One of the things that sets us apart is our yield management. When the region is cropping at 15-16 tonnes a hectare most years, we're typically sitting around 10 or 11. That's both the result of where we grow our grapes and the viticulture choices we're making during the growing season." He adds: "The yield doesn't impact the aromatics of Sauvignon so much, but it certainly impacts the weight of the wine, the ripeness and acidity."
The canopies were opened up to "get really nice dappled sunlight through" and to expose the fruit. "We're definitely trying to steer our fruit spectrum away from those green methoxypyrazine labels, wines that made this region famous but it's never been our style," Jim says. "We're really chasing that pure citrus and stone fruit. We don't mind a little play with the fresh herbs, but we don't want to see any obvious asparagus, bell pepper, or really obvious green characteristics."
They began harvesting around 22.5 Brix. "That's the magic number for us," Jim offers. "We're typically finding that's going to give us a potential alcohol of 13.2-13.4% and we're typically seeing the level of acidity dropping."

Tasting the 2016 and 2019 vintages with Jim via Zoom, he reflects that the 2016 marks the end of the second era.
The new era, under new senior winemaker Nikolai St George (
below
) and winemaker
Daniel Sorrell
, has just begun and is a continuation of the desire to dial back the winemaker's influence and let the vineyards speak for themselves.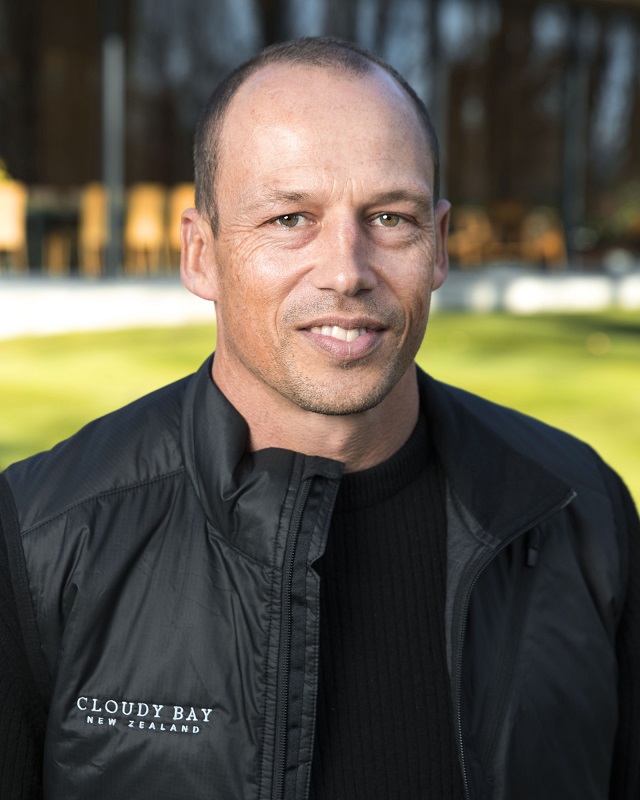 Having had "a kicking from Mother Nature" in 2017 (where the vintage was affected by two tropical cyclones) and 2018 (heavy rainfall and botrytis pressure), there was no Te Koko produced for two years – giving Cloudy Bay the chance to reboot the brand in 2019.
In these years, though, they carried out soil mapping so they could divide the old vineyards into smaller parcels and harvest them separately to get a "closer spectrum of ripeness".
Having gained a better understanding of the vineyards, they turned their attention to the winemaking, especially the use of native and cultured yeasts, larger oak barrels and less MLF. The percentage of wine going through MLF is down from 100% to 52% in the 2019 vintage. But Jim says it's still used "to bring balance to the wine".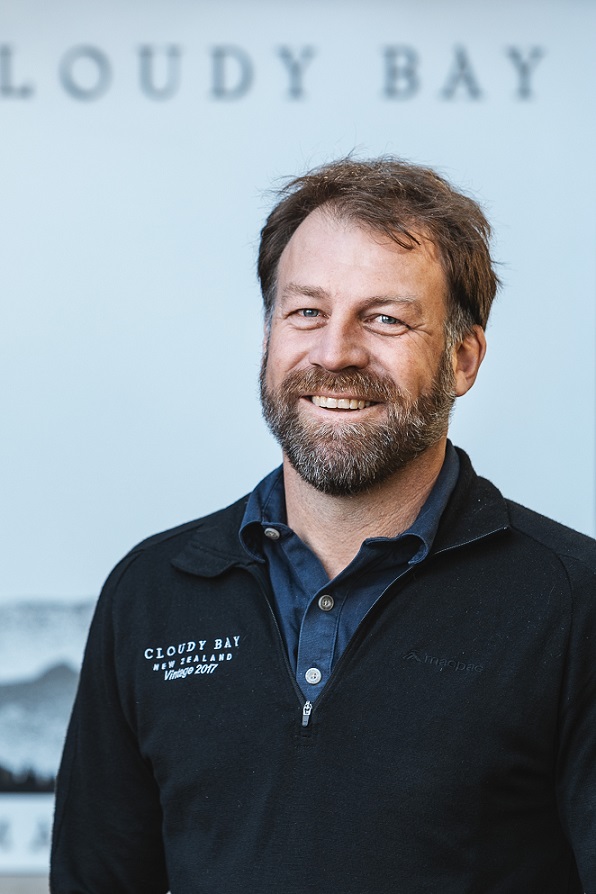 The winemaking
After gentle whole-bunch pressing and a 24-hour cold settle "to take out those big solids", the juice was racked directly to French oak barrels (8% new) and large format wooden cuves (6,000L). "They are large enough to bring a fair amount of lees contact but that size means it retains a lovely level of freshness in the wines," Jim (
above
) explains as we open the wine (even though it's 5am in New Zealand at the time of our webchat). "That's the direction we're going to move further in."
The must undergoes a slow and steady fermentation. Nikolai says: "The ferment temperature for Te Koko is usually around 18-20°C, which is warmer than our classic Sauvignon Blanc, as we are less concerned with retaining the vibrant tropical notes and more focused on stone-fruit and citrus. Some ferments will get up to 25°C, which can give more smoky aromatics."
The ferments are initiated by indigenous yeasts to bring "some nice aromatic complexity", according to Jim. A third of the way through the fermentation, cultured yeasts are added "to ensure the wines get to dryness", Jim explains. "The chemistry with the very low pH (3), high TA (7g/L) and increasing alcohol (13%) means seeing those wild yeast ferments get all the way through is incredibly tricky."
Some of the older Te Kokos have 5g/L of residual sugar, he points out. The 2019 has 3.18g/L.
"We try to be more precise nowadays and link the RS to pH, TA and alcohol," Nikolai says. "Each of these metrics push and pull the wine in different directions, so in years with high natural acidity we will stop the wines earlier, while in warmer years with less acidity we will let the wines go completely dry to always ensure we have a clean, zesty finish.
Regarding the timing of the inoculation, Nikolai tells me: "This is late enough that the ferments have a chance to develop complexity and early enough that the ferment is still going. Once yeast start dying they give off warning 'don't live here' proteins, which makes it hard to establish new yeast colonies. In saying that, the 2019 ferments were longer than in other years."
They lasted four to five months.
"With natural acidity as high as we have in Marlborough, alcoholic and MLF ferments can be quite slow, this means we must be very vigilant to ensure our wines stay fresh and protected. Once we are happy with the wine's overall acid balance, we will add sulphur to halt any type of ferment," Nikolai says. "We then rack to stop the wines becoming reductive and the wines are aged on fine lees to build mouthfeel and texture."
Jim adds: "What we're trying to do is maintain the precision and purity of the wine but also start to build textures and build complexity with all those different elements coming into it with the barrel fermentation, wild yeasts but, ultimately, still have that intense core of Sauvignon. We want the Sauvignon nature of Te Koko to really shine, not for it to be the winemaking that's really shining."
The different parcels of Te Koko are fermented and matured in a mix of barriques, large format oak or concrete, and often racked and returned to the same vessel after the fermentation. After nine months, the parcels are blended into stainless steel for at least another two months, "which helps with integration and tightens the wine up from an aromatic perspective", Nikolai explains.
'Bright and tight'
He continues: "The use of larger oak format and concrete is becoming more popular for Cloudy Bay. The oak cuves have all the advantages of barrels in terms of building palate weight, and the advantages of stainless steel in terms of keeping the wine fresher for longer. The concrete creates a wine that is 'bright and tight', but quite different to what you get with stainless."
Finally, I get to taste the wine. It is a serious, subtle and complex Sauvignon Blanc. The nose offers citrus, stone fruits and savoury notes, as promised. In the mouth, it is textured, layered and equally complex. As for the finish... As you would expect from a high-quality wine, it's long and elegant – allowing time to ponder the changes that have occurred in Cloudy Bay. The estate may have changed hands a couple of times (in 1990 and 2003), but founder David Hohnen's vision of making a truly unique Sauvignon Blanc lives on in Te Koko.