When the Antinori family inaugurated the amazing Antinori nel Chianti Classico winery in October 2012, they wanted to reinterpret the family's symbolic wine, Villa Antinori, as an elegant yet distinctive riserva.
Since 1928, when Marchese Niccolò Antinori first made Villa Antinori as a Chianti Classico that could age and improve, this historic Tuscan wine has always been made in a contemporary style.
"Villa Antinori was first of all an idea, a new way of envisioning winemaking by integrating research and development on one side and our family's viticulture historical heritage on the other," honorary president Piero Antinori says. "It is an homage to the Chianti Classico territory, to which we are deeply connected."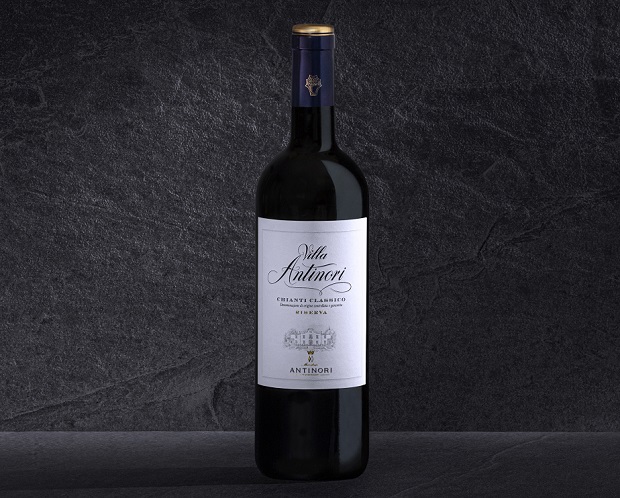 This is echoed in the label, which depicts Villa Antinori del Cigliano, the family's most important ancient villa. "The French have châteaux, but we have villas!" Piero's father, Niccolò Antinori, cheerfully exclaimed after choosing the illustration for the front label. It was an innovative design at the time, breaking with the period's traditional packaging conventions.
After Piero took over the family business in 1966, he spearheaded the revolution in Tuscan wine quality with the super-Tuscans Tignanello and Solaia.
Piero handed the reins to the 26th generation, his daughters Albiera, Allegra and Alessia, in 2016. In addition to its estates in several Italian regions, the family also has vineyards in California and Chile.
We will be hearing a lot more of Villa Antinori next year, as it is the official wine for the 44th Ryder Cup golf tournament near Rome (September 29-October 1, 2023). But how is this classic wine made?
Canopy
takes an in-depth look at the 2019...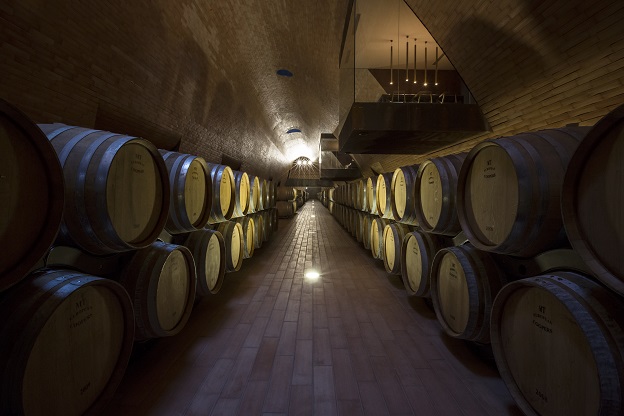 VILLA ANTINORI
Classification:
Chianti Classico DOCG Riserva
Vintage:
2019
Grape varieties:
Mostly (about 90%) Sangiovese with less than 10% Cabernet Sauvignon and Merlot. According to the winemaking team, in 2019 these "complimentary varieties" contributed to making the wine more balanced from the point of view of texture, complexity and depth.
The vintage:
Overall, the 2019 growing season in Chianti Classico followed normal weather patterns. The winter months were relatively cold with limited precipitation while the beginning of spring brought cold temperatures and rain showers, especially during April and May. Summer was hot but was uninterrupted by intense heat events and saw slightly higher than average rainfall that allowed regular vine and cluster growth and development. Beautiful weather began at the end of August and lasted through the months of September and October, giving all grape varieties plenty of time to progress to optimal maturity. The grapes were harvested under ideal climatic conditions starting mid-September with Sangiovese and concluding on October 11.
Harvesting method:
Both manual and mechanical. When picked by hand, the grapes are selected by healthiness and ripeness. When the harvest is mechanical, manual cleaning operations and selection of not completely-ripe grapes (or, in other vintages, grapes that are overripe) are carried out prior to the harvest in order to ensure that they are in line with the estate's quality and stylistic standards.
Vinification and ageing:
The grapes were destemmed and gently crushed then transferred into stainless-steel vats for alcoholic fermentation at a controlled temperature that did not exceed 30°C (86°F). Cultured yeasts were used to start the fermentation.
Maceration on the skins lasted for a period of approximately 12-15 days using controlled automated techniques (mainly pumpovers but sometimes delestage) to gently extract aromas, structure, and supple tannins. Sangiovese underwent spontaneous malolactic conversion in stainless-steel vats.
The other varieties were also vinified in stainless steel like Sangiovese. The main differences between the international varieties and Sangiovese lie in the frequency and duration of pumpovers, the fermentation temperatures and the duration of maceration, which is usually longer. The other difference is that several lots of the international varieties undergo malolactic fermentation in second- and third-fill barriques.
When they have gone through malo, the wines are blended. This blended wine is aged in oak – about 60% in large (52hl) French barrels and the rest in French and Hungarian barriques – for about 12 months (until spring 2021).
During the ageing process, the SO2 levels are checked and topped up, with a target of around 70ppm total.
The final blend is then decided – with filtration and bottling beginning in August 2021.
Alcohol:
14%
Tasting notes:
Villa Antinori Chianti Classico Riserva 2019 is ruby red in colour. On the nose, aromas of small red fruits and floral hints of lavender lead to spicy notes of cloves and sweet tobacco. The rich bouquet is completed by impressions of graphite, white chocolate, and mint. A mouth-filling entry with supple tannins is sustained by excellent freshness. The finish echoes the aromatic notes perceived on the nose.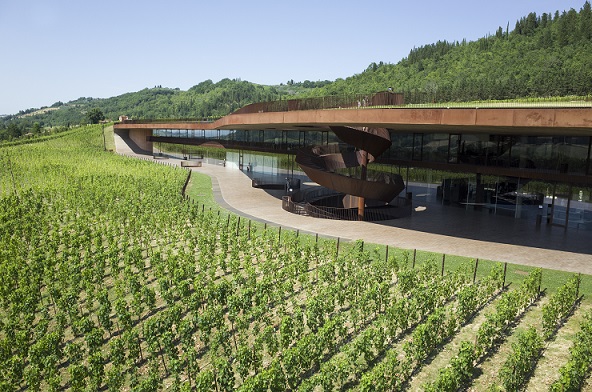 The 2020 vintage will be released in January.