Here's another fascinating insight into how one luxury wine brand was created. It's from the new book, Luxury Wine Marketing, which describes how to craft, implement, and maintain such a brand. Part one – here – covers Napa Valley icon Opus One, one of the most recognised brands in the world of wine…
'The wine must provoke pleasure in the consumer'
HOW SCREAMING EAGLE TRANSITIONED FROM CULT TO LUXURY WINE
Screaming Eagle winery in the Oakville AVA of Napa Valley was founded in 1986 by real estate agent Jean Phillips. As a realtor she was often the first to know about choice plots of land coming up for sale, and so she purchased 57 acres in the Oakville AVA with a small farmhouse on the property. The land also came with a variety of grape vines and for a few years she sold the grapes to local wineries. However, in 1992 she decided to keep one acre of Cabernet Sauvignon to make wine for herself. Enlisting the help of Heidi Barrett, a young winemaker who had graduated from UC Davis's winemaking program in 1980, she built a small winemaking shed on the property and crafted her first wine.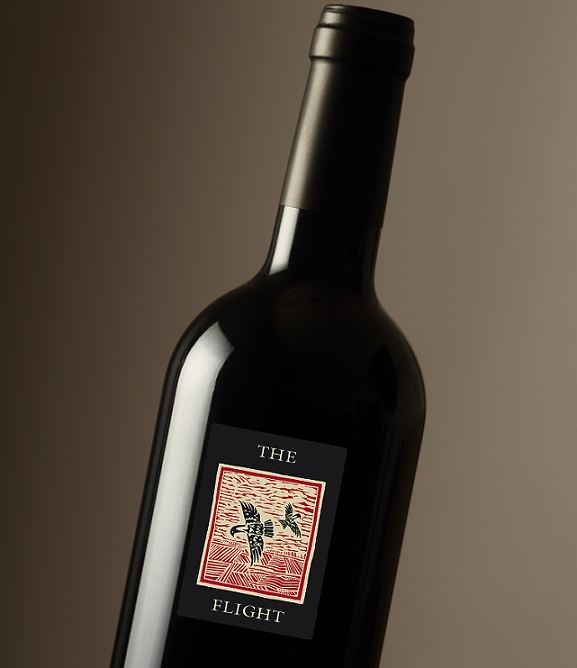 The first wine was released in 1995 at $50 a bottle, and Jean often gave it as a gift to clients who purchased property from her in Napa Valley. The small postage-stamp-styled label, with a drawing of an eagle soaring over vineyards, quickly became a collector's item – not only due to its excellent quality and low production, but because it immediately received very high ratings from the wine critics. Robert Parker gave the 1995 vintage a score of 99 points and James Laube with
Wine Spectator
gave the 1996 vintage a score of 96 points. With a limited production of 500 to 750 cases, the price of the wine quickly escalated to $300 per bottle and it was deemed "a cult wine".
So what allowed the Screaming Eagle brand to move out of the cult realm into a true luxury wine brand?
The answer lies in how well the brand has been able to achieve and maintain the six components of luxury over the course of two decades. With Heidi Barrett as the first winemaker, focusing on excellence and balance, Screaming Eagle began with a reputation of high quality and has managed to keep this over time even though the winemakers have changed. Part of this may be because the grapes come from the very special vineyard in the Oakville AVA that Jean purchased, and that has since been replanted to higher-quality rootstock and clones of Cabernet Sauvignon, Cabernet Franc, Merlot, and Sauvignon Blanc. The wine comes from an extraordinary place, with Harlan Estate – another cult winery that has transitioned to the luxury realm – located close by.
From the very beginning, Jean kept production quantity low, and when she sold the estate to entrepreneur Stanley Kroenke in 2006, he and his partners wisely kept production low to maintain both quality and the sense of scarcity. It is mainly due to these reasons that Screaming Eagle achieves the highest prices of any American wine on the secondary market. From its beginning price of $50, Screaming Eagle prices have increased over the years to $300 in 2006 and $1,050 in 2019, with an average price on Wine-Searcher of more than $3,000 per bottle.
Part of the ability to achieve these high prices was due to a sensational headline of Screaming Eagle achieving the highest bid ever made on a 6-litre bottle of wine at the Napa Valley Auction in 2000 – selling at a record $500,000.
The wine also excels at providing a sense of privilege when owning it because there is a waitlist of thousands of people hoping to be allowed to purchase the new vintage when it is released each year. Those on the list are required to purchase three bottles of Screaming Eagle as well as bottles of Second Flight. Rarely does anyone turn down this offer because they can easily resell the wine on the secondary market and make a tidy profit, though most true collectors always save at least one bottle. Finally, Screaming Eagle evokes pleasure in the consumer – not only does it taste delicious, but owners can share the pleasure with others, or derive enjoyment from showing off the bottle in their wine cellar.
'Clients are occasionally allowed to taste it on special occasions'
But Screaming Eagle does not stop there in terms of luxury; it has continued to uphold the legend and heritage of a special brand. They have adopted biodynamic farming practices in the vineyard, and have built a modern wine cellar. Several years ago, a white version of Screaming Eagle was introduced, crafted from the small plot of Sauvignon Blanc that was planted on the property. Only one barrel is produced each year, but clients are occasionally allowed to taste it on special occasions. But even this is difficult, because Screaming Eagle does not accept visitors, nor do they have a sign announcing the location of the winery. Indeed, they even go so far as to fight with Google to keep their location off Google Maps.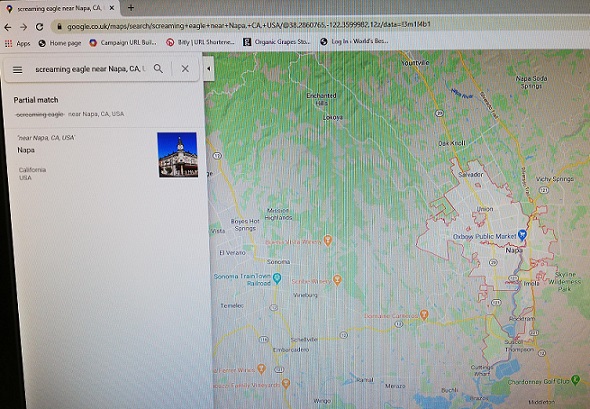 This is even beyond the tactics of Domaine de la Romanée-Conti in Burgundy, who also do not list their name on the winery, but anyone can easily find their location on the internet.
So, from the beginning, Screaming Eagle was a small winery that nobody knew. However, in a relatively short time span they became a cult winery because of the high scores they received from critics and their small production. Consumers began desiring the wine because it was reputed to be a top-quality wine with significant scarcity. But high price, high quality, and scarcity are not enough to be a luxury wine; it is also necessary to prove that quality can be produced over a long period of time – at least twenty years, which Screaming Eagle has done. Furthermore, Screaming Eagle evokes a sense of privilege in the buyer because its status makes owning a bottle the ultimate privilege for collectors of Napa Valley wines. The wine must also come from a special place, and over the years, the Oakville AVA in Napa Valley has proven that the appellation can produce some of the highest-quality wines in the world.
Finally, the wine must provoke pleasure in the consumer, not only from an aesthetic standpoint of good taste and pleasing bottle design, but also from the specific knowledge that this special bottle of wine is like a work of art to be shared with friends and family, whether it be on the dinner table or enshrined in a cellar. Screaming Eagle has excelled at achieving all six of the luxury wine criteria, and in a very impressive fashion.
Buy your copy of Luxury Wine Marketing here.The discount code is: LWM30OFFER (valid until March 15 2020)