Slovenian sparkling wine producer Radgonske Gorice launched its new classic-method blanc de blancs, Untouched by Light, in a cave with the lights out. It was a fitting stunt for this high-concept, €100 fizz.
With journalists and consumers from around the world joining via Zoom, the debut 2016 Brut – harvested, pressed, vinified, racked, bottled, riddled, disgorged, and packed in total darkness – was unveiled and tasted in the dark at Radgonske Gorice's historic winery in northeast Slovenia.
At the event, winemaker Klavdija Topolovec Špur told
Canopy
she believed all the extra effort to keep the light out at every stage of the production process was worth it.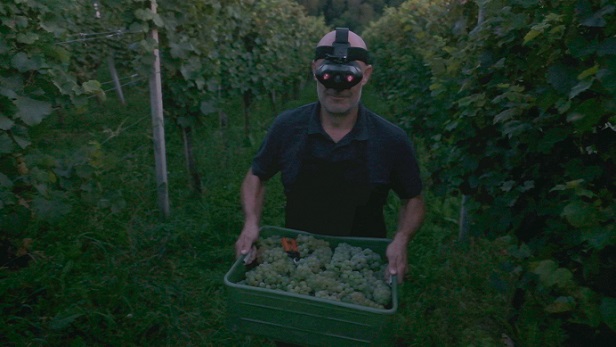 She admitted it was a challenge, though. It meant harvesting the 31-year-old Chardonnay vines at night (
above
), with night-vision goggles rather than headtorches, and transporting the grapes to the winery under a black tarpaulin. Once there, Klavdija and her team had to wear night-vision goggles to destem the bunches and load whole berries into the press, again in total darkness.
Klavdija wanted to see what the wine would turn out like if she adopted extreme methods to avoid 'light taint' at every stage of the process.
"If you want to do something you can make it work," she commented, relieved that it was a limited edition of 2,000 bottles.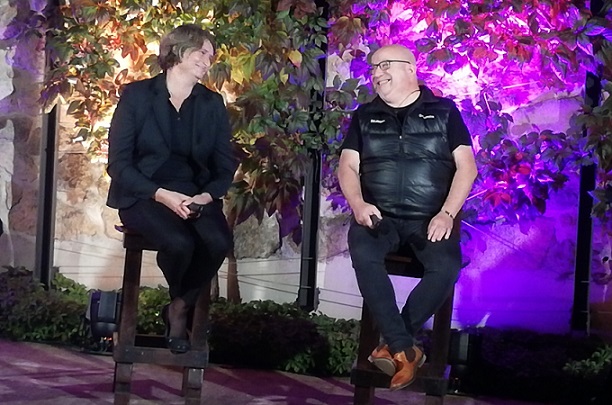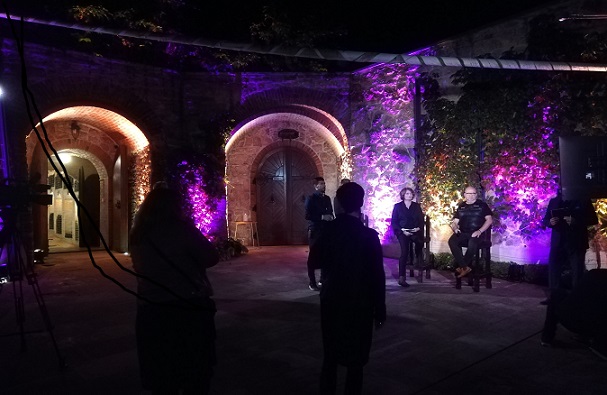 Champagne expert Pierre-Yves Bournerias (
pictured above with Klavdija
), from the Institut Oenologique de Champagne, was one of the guests at the launch event and was excited because he knows the damage light can do to sparkling wines. He says there is a simple way to prove the negative impact of light on sparkling wine: pour two glasses; leave one on the table in the sunlight for five minutes and put the other under the table. He says the difference is "obvious", even after just five minutes.
Tasting it in a pitch-black cave, with the aid of night-vision goggles, he described the wine as "extremely fresh, fruity and citrusy with the aftertaste of green tea and mint. There is a continuation from the nose to the mouth. Very delicate bubbles give creaminess to the wine. It's like an echo, balancing between the softness and crispiness which are usually in contradiction, but here they are together".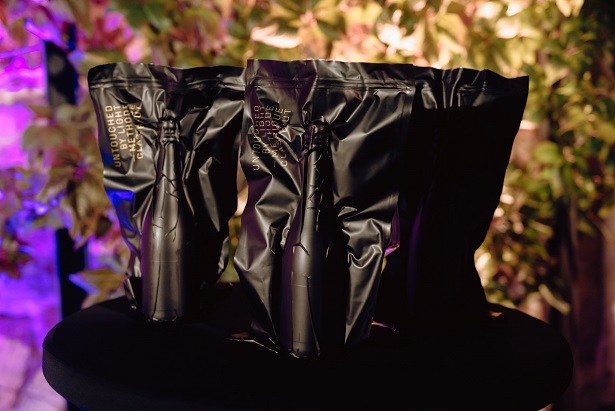 The wine is definitely the most sophisticated, pure and elegant one produced by the 168-year-old Radgonske Gorice winery, which produces 4.5m litres of wine annually, but whether it's due to the '
Crafted by Darkness
' method or just the extra care and attention the wine has received is up for debate. It's also the winery's most expensive and exclusive product – and marks a step up in terms of marketing, with
Untouched by Light
getting its own ecommerce
website
, branding and packaging (
above
). The wines come in black lightproof bottles, packed in a vacuum-sealed bag blocking any additional light during transportation and storage.
Klavdija said they have already increased production "one step" to 3,000 bottles, "then we will see".
The wine
Untouched by Light
's motto is that the best things happen in the dark. Taking inspiration from Professor Ann Noble's findings that exposure of wine to daylight or artificial lighting results in what is known as light-struck aromas (goût de lumière), Radgonske Gorice went to extreme measures to eliminate light from every stage of the process (as we reported
last year
).
The 2016 Brut released on October 1 was left to age on lees for 36 months in a dark part of Radgonske Gorice's impressive cave cellar system (
below
).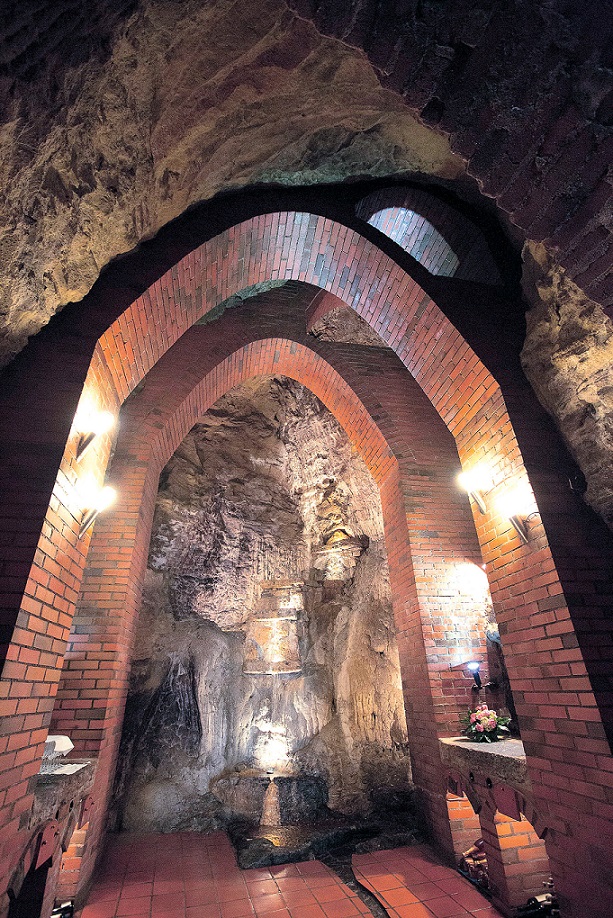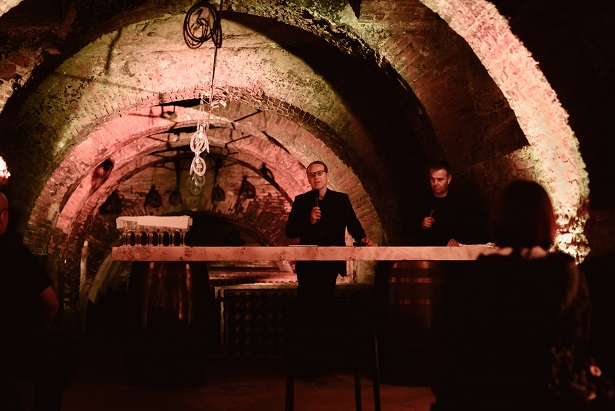 Grapes:
Chardonnay
Yield:
2kg per vine
Vintage:
2016
Acidity:
8g/l
Alcohol:
12%
Sugar:
6.9g/l
Sipping the wine, a beaming Klavdija confirmed it's the sparkling wine she wanted to produce.