Lebanon has two things going for it. It has the near perfect conditions for growing predominantly French grapes – four proper seasons and 300 days of sunshine. It also has intrepid winemakers who seem to get on with producing the best wines they can no matter what is thrown at them.
They are used to dealing with problems outside their control. Such as wars and civil unrest. This year, the country's economic meltdown – with the value of the Lebanese pound sinking 80% and unemployment approaching 35% – has been exacerbated by a Covid-19 lockdown and the massive blast at Beirut's port, which killed more than 200 people.
The explosion happened a week before Domaine des Tourelles started its 2020 harvest in the Bekaa Valley, 30 miles away. The harvest was also hit by a heatwave which saw temperatures going over 40°C.
Despite these multiple problems, Domaine des Tourelles' talented winemaker, Faouzi Issa, is pleased with the results. He told
Canopy
: "The quality of this year's grapes is amazing."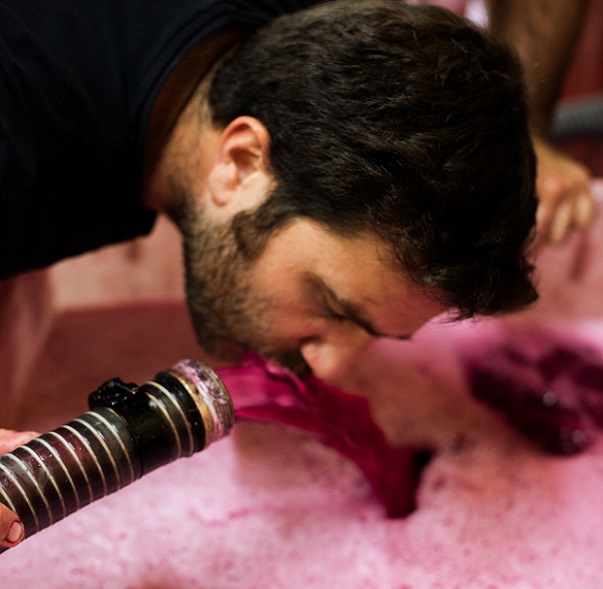 It is his twelfth vintage since Faouzi's and the Issa el-Khoury families bought the winery (
below
) in 2000.
Father-of-three Faouzi (
above
), who gained experience at Domaine Rostaing in Côte-Rôtie and at Chateau Margaux in Bordeaux, works alongside his two sisters and Emile Issa el-Khoury. His twin sister Johanne, an artist, produces all the imagery for the winery and designs the labels.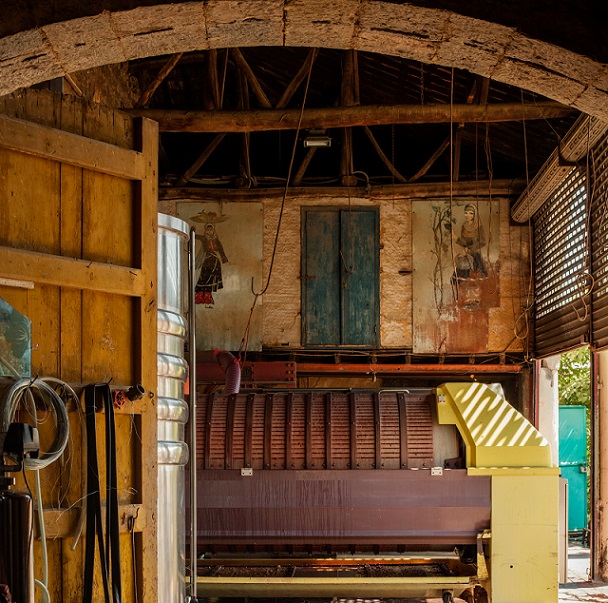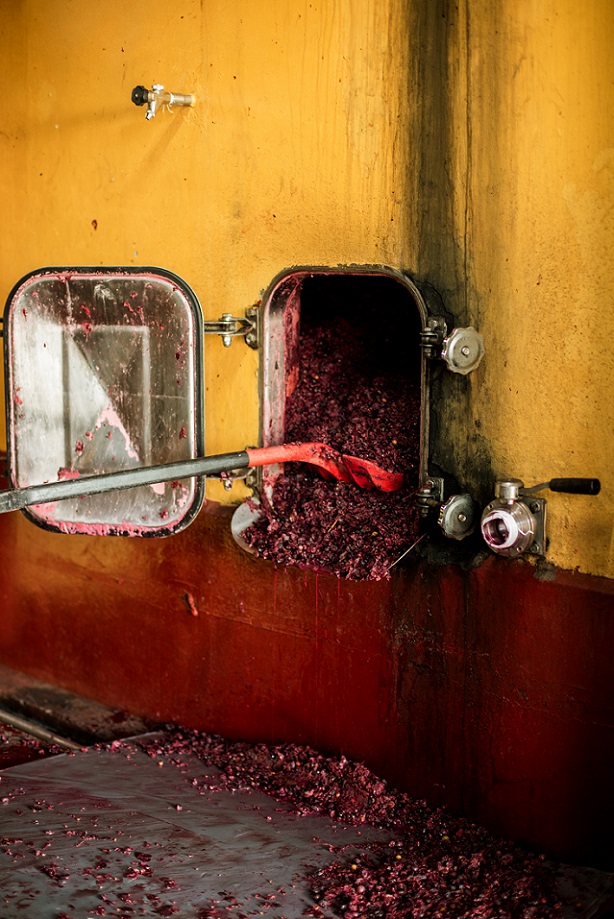 Faouzi came to my attention when Domaine des Tourelles' Red 2014 – a blend of Syrah (40%), Cabernet Sauvignon (40%), Cinsault (15%), and Carignan (5%) – was named IWC Great Value Champion Red in 2018, after winning a gold medal in the competition and taking the Lebanese Red Trophy.
Of his award-winning wine, he says: "We are really lucky in the Bekaa Valley to have pretty much perfect conditions for growing grapes. We have four proper seasons – including snow most winters – and 300 days of sunshine. But the real secret here is our altitude. We are at 1,000m, which gives our wines great acidity and freshness, in spite of the hot temperatures."
The wines are made in unlined concrete tanks that line the walls of the historic winery. "I believe that the concrete works in harmony with the minerality of our Bekaa Valley grapes, giving wines that really show their fruit character and the true expression of our terroir," Faouzi adds.
One unusual aspect of the winemaking is the use of wild thistles to filter the wines (1sq m per 7,000L tank).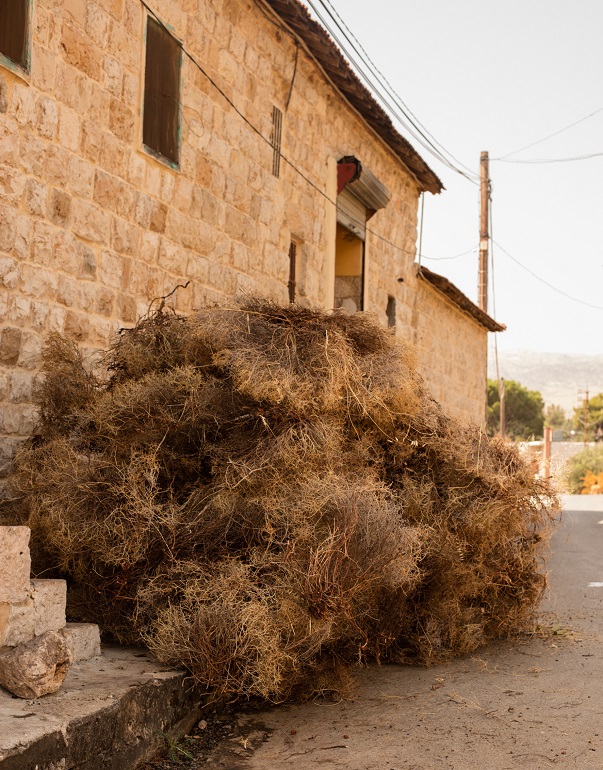 Faouzi's 2020 harvest report
'I think it's fair to say that the 2020 harvest has been challenging in so many ways'
"I think it's fair to say that the 2020 harvest has been challenging in so many ways. We've had other difficult harvests, for example in 2006 when we were at war with Israel and it was touch and go whether we'd even be able to pick the grapes at all, but this year has presented all kinds of different challenges.
"The economic and political crisis that Lebanon has been facing since last year has made things very difficult for us. Our currency has lost 80% of its value and people are really struggling to survive. It also means that buying in the raw materials needed to package and sell our wines has become hugely expensive.
"Covid-19 has also presented us with a lot of problems and we've had to adapt our ways of working to ensure social distancing and keep our staff safe, which is our priority.
"The harvest began the week after the explosion in Beirut, a little later than usual due to a slightly colder than normal spring. For me personally it was a positive way to move forward and look to the future at a time when the country was still reeling from what had happened.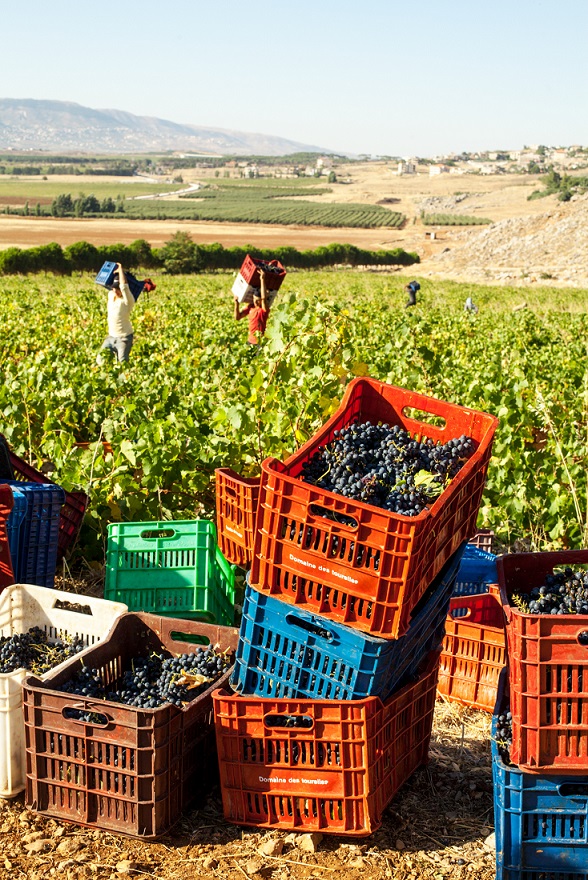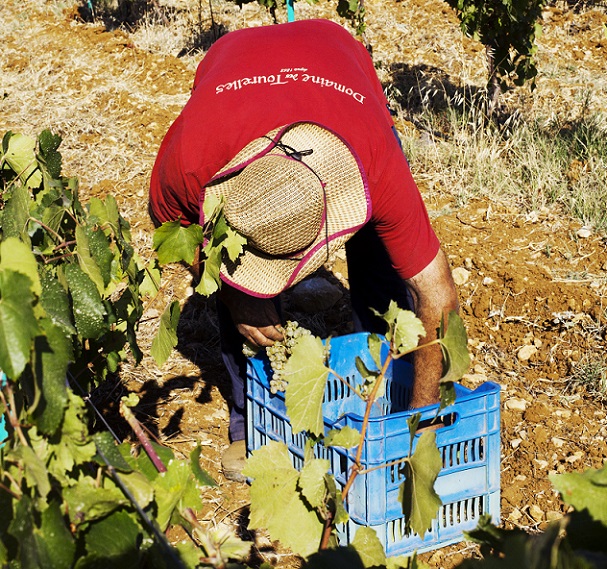 "Getting staff for this year's harvest has not been a problem – there are a huge number of people who have lost their jobs due to the economic crisis and so I've been able to help some of these people. I've employed a new guy at the winery who is a fantastic plumber – he can't afford to buy the raw materials to run his business any more so he's come to work for me in the winery, which is great because I have my own in-house plumber now!
"Like everyone, our employees are suffering from the effects of the devaluation of the currency – people's salaries are now worth 80% less than they were previously which makes it pretty impossible to live. So at the winery we provide monthly food parcels for all our employees and their families to help them make ends meet.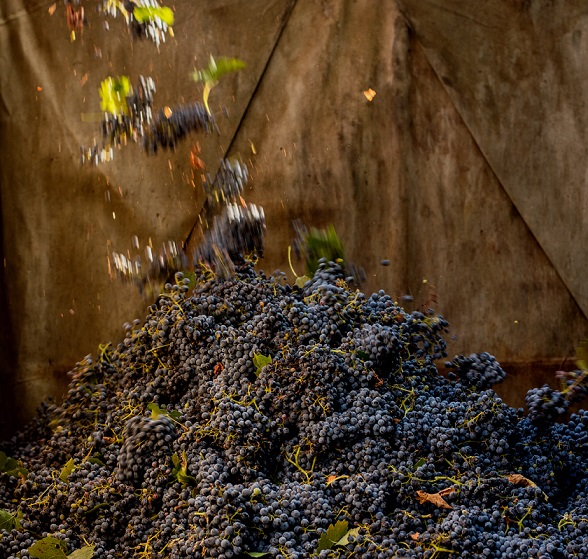 "The quality of this year's grapes is amazing but this harvest hasn't been without issues. During the first week of the harvest we had a heatwave with temperatures reaching over 40°C. We had to work doubly hard to get the grapes in during the cooler parts of the day and chill them down at the winery.
"I always find harvest time exhilarating – it's a very intense time for a winemaker. The first two weeks I'm very anxious and cannot sleep. The next couple of weeks I get into the rhythm of it as I get a better picture of how things are going. I get used to working the long hours – up to 18 hours a day – but it's hard because I don't see my wife and three young kids at all. We're now into the last phase of the harvest – it feels easier and I'm in my comfort zone and the end is in sight.
"When it's all over, it's hard not to feel down after such an intense few weeks.
"We are lucky in the Bekaa Valley as we have the dream climate and terroir for a winemaker and we don't have much variation from year to year. This year has been pretty perfect in grape-growing terms, so I'm really happy with the quality of the grapes and excited to see how the wines turn out.
"In terms of what we've done differently this year, we've picked a new parcel of grapes from some very old vines, to make a new wine."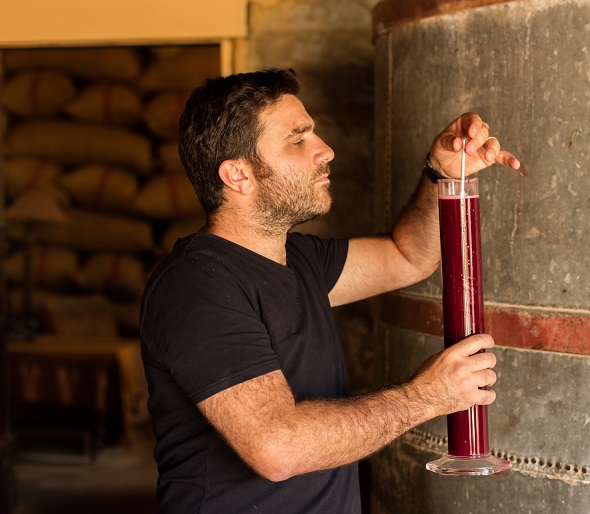 Faouzi says they plan to launch this wine in February 2021. Something to look forward to.
Learn how Faouzi makes his IWC Great Value Champion red here.