The 2019 John Riddoch, released this month on the international wine marketplace via La Place de Bordeaux, is Wynns' flagship Cabernet Sauvignon from Coonawarra and one of Australia's best red wines.
First made in 1982, the John Riddoch Cabernet Sauvignon is crafted from the best available fruit grown on the estate's extensive Cabernet Sauvignon plantings in the heart of the terra rossa strip, on the southernmost tip of South Australia.
It is a balanced, elegant, medium-bodied Cabernet Sauvignon that's packed with flavour and cellaring potential, and pays tribute to the pioneering Scot who first planted grapes in Coonawarra in 1891.
To find out more about the winemaking behind this luxury cabernet, I called one of the winemaking team, Sarah Pidgeon…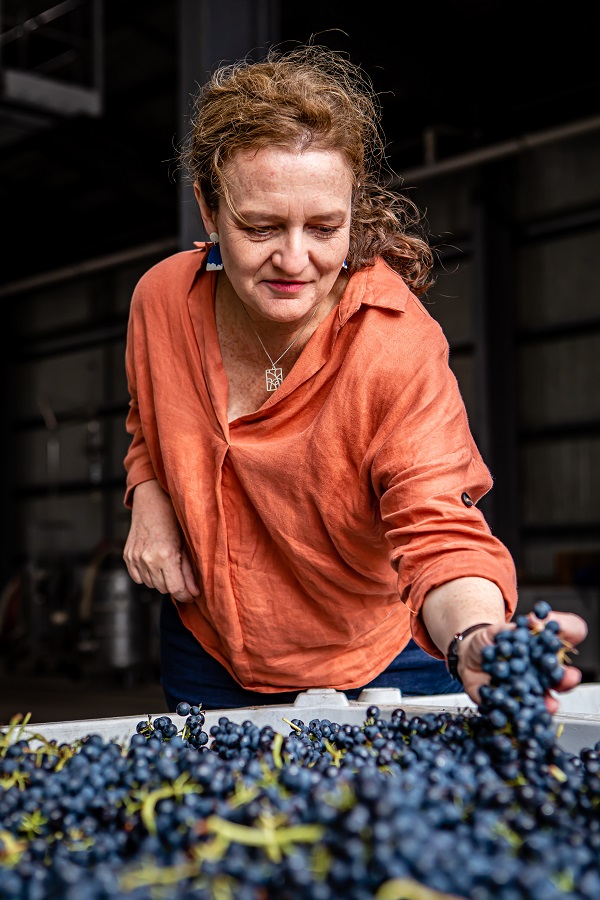 Canopy: You and head winemaker Sue Hodder have been working at Wynns Coonawarra Estate for a long time. Sue has been there nearly 30 years and you have clocked up 25. It's a long partnership.
Sarah:
"There's a real shared love and common goal, and clearly we enjoy working with each other otherwise we wouldn't be doing it. We love the vineyards and the wines and have a shared agreement that we still think there's more to do and more that we can bring to Wynns. We just find it an endlessly fascinating landscape and the vineyards that we get to work with are still beautiful and we feel we can still coax more out of some of them."
Has there been a temptation to move up to chief winemaker somewhere else?
Sarah:
"Absolutely, and I've been lucky enough to have offers to do different things over the time that I've been here and nearly have but, ultimately, if you love Coonawarra, the job satisfaction that is here and the wines that I'm making… When I considered those other jobs, I could feel some grief about what I would be leaving so I chose not to.
"At the time that those offers came they could have been amazing other paths, but I chose to stick with this one."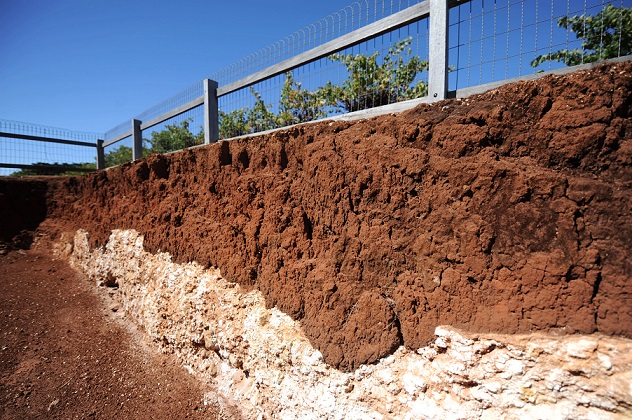 What is so special about Coonawarra?
Sarah:
"It's a unique match (the ochre red soils and Cabernet Sauvignon) and the expression of Cabernet from Coonawarra is different. When you get the right soil with the right grapes and they're grown well – the (sustainable) viticulture is coaxing the best out of them – they're different from wines elsewhere in the world. The quality in a good season is so satisfying to work with; it's those wonderful building blocks that we then get to shape in the winery to bring the best out of. It's Cabernet. There are other beautiful varieties here but it's absolutely the Cabernet that's holding both Sue and I here."
With your top wine, John Riddoch, it looks like you are now able to make it most years. Is that climate change or have you got more tools in the bag to deal with poorer vintages?
Sarah:
"It's probably both. I think we have had some magic seasons and it is getting warmer and generally I have to say warmer seasons are easier to make wine in than when we get cool ones. Cold or wet seasons are hard and we've had less of those. We've had some cold and wet but we tend to have three or four lovely warm seasons in a row and then maybe something that interrupts our flowering or frost or a season break that messes everything up. But we've had some magic runs in the last decade, I have to say.
"We've got our climate data going back to 1954 and you can see that the decades are slowly warming and slowly drying.
"There is also better winemaking in play. I think maybe two decades ago we might not have made a 2020 but now, I think, we can because we know so much more and we can get through the incredibly cold flowering that occurred then – we could jump on that and come up with something, make some good picking decisions and make enough to still be able to get to that level with a smaller quantity. There were very few berries on a lot of the vines, so we had to really search out the good patches in amongst our vineyard. But knowing our vineyards, because Sue and I do know every patch now pretty well – we certainly knew where to look – and we had more trust from our team as well if we said we need to get that corner sorted as it might save us this year."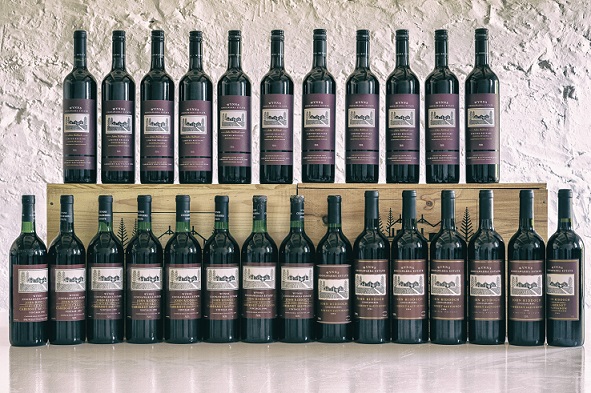 Are the 2020 and 2021 also promising?
Sarah:
"Yes, we've made John Riddoch from 2018, 2019, 2020 and 2021.
"We've just had a beautiful couple of weeks looking at all the John Riddoch components and doing final selections on top barrels for that. It's a wonderful time of year at the winery."
What about 2022?
Sarah:
"We have high hopes. They are beautiful looking wines as young wines, but they have another year to travel before we make final calls. But it looks like, again, 2021 and 2022 are a couple of back-to-back amazing years, especially for Cabernet Sauvignon."
Is it the same three vineyards from Wynns' vast (850ha) area of vines providing most of the fruit?
Sarah:
"If we look back through the vineyards that we repeatedly use for John Riddoch, there's more than three names in that list… There's three favourites that we look to every year but there's others that can come in.
"If you can get those three to line-up, it can be a classic John Riddoch."
Has the winemaking changed much recently?
Sarah:
"There's an overarching philosophy which has not changed, and that is that John Riddoch is our top wine. We don't have ambition for it to be a single vineyard wine – that's another idea and project that we have well and truly sorted and we are making interesting single vineyard wines as well – but there is something in blending that we can do to build this wine to be a pinnacle...
"The use of French oak is something that has been there since the first John Riddoch (in 1982), but the quality of the oak, the proportion of new and older French oak that we use, the mix of cooperages which has really narrowed down to a much more fine-tuned and smaller selection of people – those things have absolutely changed a lot in the last ten years. It's been a process of really refining all those tools. So, a lot has changed in that space. We've got more things that we can do in the winery, such as optical berry sorting, to really perfect those top parcels for us and we've noticed that the wines since 2015, when we got onboard with that technology, show a shift in these wines. There's more clarity to them from that point and a lot of that is to do with the access to that technology."
Let's talk about the winemaking behind the John Riddoch Cabernet Sauvignon 2019. From the beginning…
Sarah:
"There is a lot of walking up and down the vineyards to decide the perfect picking day for the manual harvesters to go in.
"The harvest can last up to four weeks because of the sites' elevation and soil and because we want different levels of ripeness (fresher red berry fruits at the start and darker fruits with more ripe brown tannins towards the end).
"The vine age also plays a part – our older vineyards tend to ripen earlier than our younger ones."
'Super-low crops are not what we seek in any of our top wines'
And before the harvest, any discussions about cutting back the yield?
Sarah:
"We do have an overarching opinion that super-low crops are not what we seek in any of our top wines, especially cabernet. If you have very low crops, that's just as out of balance as if you've got a very high crop, so we're really looking for a moderate crop with an evenness through the canopy. If we do thinning, it would be more if bunches were too close together and they were shading each other."
The handpicked grapes are destemmed, optically sorted and crushed (with a little PMS added).
They sometimes use a few stems, but Sarah says it's "not a big part of John Riddoch or (the lower tier) Black Label". On the other hand, the V&A Lane Shiraz undergoes whole-bunch fermentation as part of "the style differentiation for that wine".
There are some whole berry fermentations for Black Label Cabernet and John Riddoch in a warmer season "because it adds a freshness and lightens the wines. If you have a cooler year with more leafy flavours it might not be the right approach," Sarah says.
The length of the cold soak varies from vintage to vintage. "It's something I like to do if I've got a parcel with particularly small berries," Sarah comments. "I think it gives them a little bit of time to relax and a cold soak can help so they don't end up too tough."
Most of their grapes "just come in and have a rest for a couple of days before we get them going. It's not a full cold soak but they just have a little ambient soak while we have a look at what we've got and decide whether we want to inoculate yeast or leave it as a wild ferment."
They are using more wild ferments. Sarah tells Canopy: "We always have done some. We are probably doing a little bit more these days as we're more confident in doing them well, without stuck ferments. It's been helped by the fact that our V&A Lane wines are all natural ferments and we've been making them for nearly 15 years now without elevated VA or any problems."
They also have an "interesting range of selected yeasts". These include Saccharomyces cerevisiae and non-Saccharomyces strains. "They are interesting to work with and potentially bring other qualities to the wine," Sarah adds.
The aim is to build a range of blending components, with the must going into open fermenters, closed static fermenters, and puncheons (for oak ferments).
The next decision concerns the extraction regime – plunging the cap, gently splashing it with an irrigator or jetting it to extract "even more tannin and colour". Sarah says: "We might do all those things at different times on the one ferment depending on the stage of the ferment and whether we think we've extracted enough of the full potential of the wine.
"It's just daily tasting to see how it's tracking and make those decisions on the go."
'It's what every single parcel needs'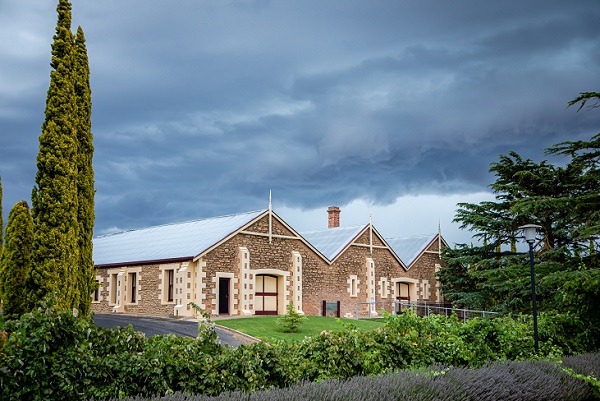 There is little need for temperature control as it's "quite cool" in the winery (
above
). "If anything, we might be warming them up rather than cooling them," Sarah comments.
"Once they're in the winery it's day-to-day decisions and anything could happen from thereon in and there's no recipe from that point on. It's just what every single parcel needs."
Generally, though, they can tell a lot about the individual batches after about ten to 14 days. That's when they start getting close to making decisions about whether "this is something you want to keep for the long-term or it's getting close to that beautiful point where you might want to press it and get it into barrel."
Sometimes they will run off some of the wine into a barrel and leave the rest on skins in the vat for a little longer.
If it starts to get "a bit stinky", they aerate it.
At this stage it's "all about how you work the cap and keeping an eye on the condition of that – tasting frequently, making our notes and thinking back to yesterday and steering it in the right direction."
Sarah adds: "It's not everything on every parcel. But the thing is we've got all these wonderful little unique parcels of cabernet." Some of the vineyards from the 1950s and 1960s were planted on their own rootstocks. "Each of those are so different from each other that they need their own approach each time."
In my interview with Sue Hodder about the 2018 John Riddoch, she described the winemaking as "a bit of everything".
Sarah:
"It's a bit of everything because we've got this beautiful patchwork of interesting vines to work with. But those individual vines get one approach and one cooper.
"It's a bit of everything but it's considered."
There's quite a difference in the maturation regime of the 2018 and 2019.
In 2019 it was 16 months in new (31%) and seasoned French oak barrels (85% barriques, 15% hogsheads).
In 2018 it was 15 months in new (18%) and seasoned French oak (53% barriques, 47% hogsheads).
Sarah:
"In general we think 20-30% new oak suits our wines, but that's just a rule of thumb and then it really does come down to individual selection to figure out the right balance. So, the difference in the proportion of new oak between 2018 and 2019 would have come down to barrel selection at the final stages to figure out what was actually going to complement the wine for the blend going forward. It can vary quite a lot actually, the amount of new oak season to season."
And the hogsheads and barriques?
Sarah:
"In principle we like to have a nice mix – about half of each – but I think for 2019 it was just an accident of what we chose for a couple of parcels that ended up in barriques that we really wanted to include."
When do you add SO2?
Sarah:
"We like to add a little PMS when the grapes come in to make sure there are no microbes that build up at that point. That's it until after fermentation. If the malos go through nice and quickly, then we can add a nice big whack of sulphur and put them in barrel and just leave them. If they start dropping too much in barrel, we'll top them up to get them through to their 15-18 months or however long we decide to keep them in the barrel. Sometimes if the malolactic is taking a longer time for us we might just add a small amount to make sure we get a nice clean malolactic fermentation without VA or other microbes growing in there. So that's a decision we might have to make after a couple of weeks if they don't behave themselves."
What sort of level are you aiming for?
Sarah:
"Ideally we'd like to have total sulphur of maybe 60-80ppm.
"It's possible John Riddoch might need a little more sulphur than the rest of the wines because it stays in barrel a little longer."
Are the wines fined?
Sarah:
"We try to add as little as we can. We try to get the tannins ripe in the vineyard and not mess them up with our oak.
"We do our polish through the barrel selection and picking decisions and the way we work the cap."
'We do our polish through the barrel selection and picking decisions and the way we work the cap'
But you use a crossflow filter?
Sarah:
"So we can present some lovely bright wines without stripping them with earth filtration, which was a thing three decades ago."
The wine spends 18 months ageing in bottles before release. It's a wonderful wine. A wonderful expression of Coonawarra.
Sarah:
"We just think it's a beautiful vintage – the wines across the board from 2019 have an extra clarity and brightness to them that I really love – and we think it will be one for the decades, for sure."
2019 John Riddoch
Alcohol:
13.5%
pH:
3.53
Acidity:
6.5g/L
Residual sugar:
0.4g/L