I've called Sue Hodder to uncover the secrets behind making a great Cabernet Sauvignon. If anyone knows, I figure, it's Sue. Approaching her 30th vintage at the historic Wynns Coonawarra Estate in South Australia, she has been the senior winemaker there since 1998. Cabernet Sauvignon accounts for more than 60% of Wynns' production and in 2021 Sue and her team vinified 4,000 tons of the variety.
Wynns' John Riddoch Cabernet Sauvignon, first made in 1982, is the winery's flagship wine. Named after the visionary who created the Coonawarra Fruit Colony in 1890 and commissioned the triple-gabled winery (finished in 1896), the John Riddoch Cabernet Sauvignon is one of only two Australian wines sold through La Place de Bordeaux.
Wynns' Black Label Cabernet Sauvignon, first produced in 1954, has become a benchmark for Australian Cabernet Sauvignon.
With this month's release of the newest versions – the John Riddoch 2018 and Black Label 2019 – it seemed a good excuse to quiz Sue about the making of these classic Cabernets. Here's what I learned…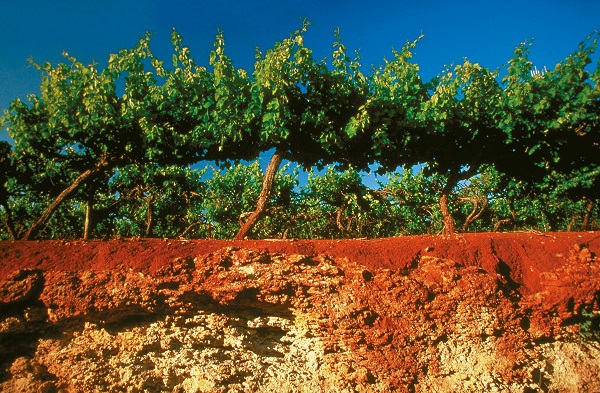 Only the best fruit is used for these wines
No surprise here, but it's so important it has to be stated. The John Riddoch Cabernet Sauvignon is made from the best available fruit grown on the estate's extensive Cabernet Sauvignon plantings in the heart of Coonawarra's famous terra rossa soil (
above
). Made only in years when grapes of extraordinarily high quality are available, this wine takes less than 1% of the estate's top-quality Cabernet Sauvignon grapes.
The Black Label Cabernet Sauvignon, which showcases varietal and regional characteristics, is produced from the top 20-25% of Cabernet Sauvignon fruit grown in Wynns' vineyards.
To optimise the fruit, each vineyard is managed slightly differently. "They are all different for one reason or another, so they are managed differently," Sue explains. Some are dry-farmed, some benefit from drip-irrigation, some are parts of trials. The major differences are the age of the vines – planted between the early 1950s and last year – and the soil types, which drain differently. "Despite how Coonawarra looks, all the different vineyards have a slightly different soil type and we're just starting to understand that now," Sue says.
John Riddoch is a selection but the grapes tend to come from the same vineyards – "vineyards we really love".
The Black Label tends to come from the older vineyards, but also contains some fruit from the newer plantings.
The range also includes a single-vineyard wine – chosen from a vineyard that's interesting historically and, crucially, "tastes different to the Black Label and John Riddoch in a given year". Sue's winemaking colleague Sarah Pidgeon, who joined Wynns in 1998, and retiring viticulturist Allen Jenkins researched the history of these vineyards and the European settlers who first planted vines there. The single-vineyard Cabernet joined the line-up in 2001 and there are a dozen potential vineyards vying for the honour. "We try to leave that decision to as late as possible," Sue tells me. "For example, my favourite vineyard, which is just down the end of my street here, is one called Davis. We first had Davis in 2008 and we've been looking for Davis ever since for a single-vineyard wine, and it's finally bobbed up again in 2019."
The latest release is Johnson's Block 2018 – from the estate's oldest vineyard – but it always gives "bright and lively fruit despite the fact that it's dry-grown and in a very shallow terra rossa soil," according to Sue. Planted in 1954, it's survived droughts and frosts and continues to produce great fruit, so now it's the subject of extensive research. They are currently analysing nine vines' DNA, making small batches of wine from the grapes and checking the vines' potential "for cuttings for future plantings".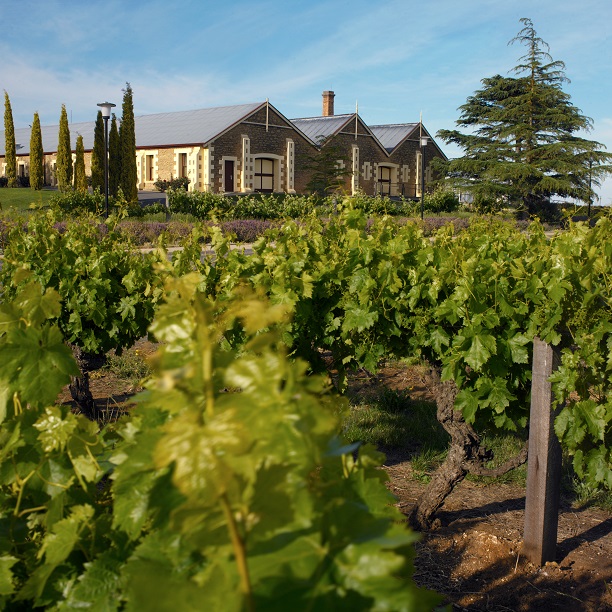 Mixing things up
With nearly 30 years of winemaking experience in Coonawarra under her skin, I thought Sue may switch to automatic mode when the grapes arrive at the winery (
above
). But, no, Sue makes many decisions "on the run".
Most of the juice goes through standard red-wine protocols:
A little PMS in the crusher to "fix colour" – but she also thinks this may be a reason this old winery has never had a problem with Brett.
Destem and crush, with the juice going into static stainless-steel tanks.
Inoculation for fermentation and MLF.
Ageing in oak.
But small percentages also receive their own unique treatment, depending on the winemakers' whim and gut feeling:
Whole berries in the ferment after berry sorting using an optical sorter.
A cold soak prior to fermentation.
Native yeasts. "We use several different yeasts, except when we don't use any," Sue says. "But it's an old winery so it's possibly cultured yeasts living here that are conducting the fermentation."
Extended maceration (up to two months post-fermentation).
Natural MLF. "Generally, I like to get the malolactic through before winter because it's cold here. However, we don't always, and we don't always inoculate. Some of them just go through anyway."
Sue says they like to keep their options open, learn from different experiments "or see if something interesting happens". With 850ha of vines, Wynns can afford to do this.
Sue says, even after so long in the job, she is still learning and enjoys the experimentation. "What was old is new again," she reflects. "I find it so funny – when we started making the wine from the V&A Lane (site), we had stalk inclusion and I was talking to one of our cellarhands and he said he could remember in the late 1970s, when the destemmer was broken, they virtually did the whole vintage with no destemming. It was all stalk inclusion."
She sums up the winemaking this way: "It's a bit of everything."
Moving with the times
Not being stuck in their ways has been part of the success story at Wynns, a winery which mirrors the history and trends in Australian wine.
Like many Australian wineries, Wynns has pulled back from the powerful, big wines of the 1990s. Today's Cabernets are more medium-bodied, more reminiscent of the wines from the 1960s, Sue points out. She says: "The wines of the 1960s were light to medium bodied without much oak and so lovely and bright and fresh. They weren't big wines, but they weren't green either." Tasting them in 2004 (to mark 50 years since winemaker Norm Walker created the first Wynns Coonawarra Estate Cabernet Sauvignon), she says, "it gave me confidence to make wines that were not big".
The big concern on everyone's mind here is climate change. Speaking after parent company Treasury Wine Estates pledged to source 100% of its electricity from renewables by 2024 and to have net zero carbon emissions by 2030, Sue states: "We all collectively feel a responsibility to this label. And we love it. We just have to do what we can with climate change and emissions and sustainability because it's important and we're in a beautiful agricultural area. We have to make sure growing vines and making wine is a valid use of this beautiful land."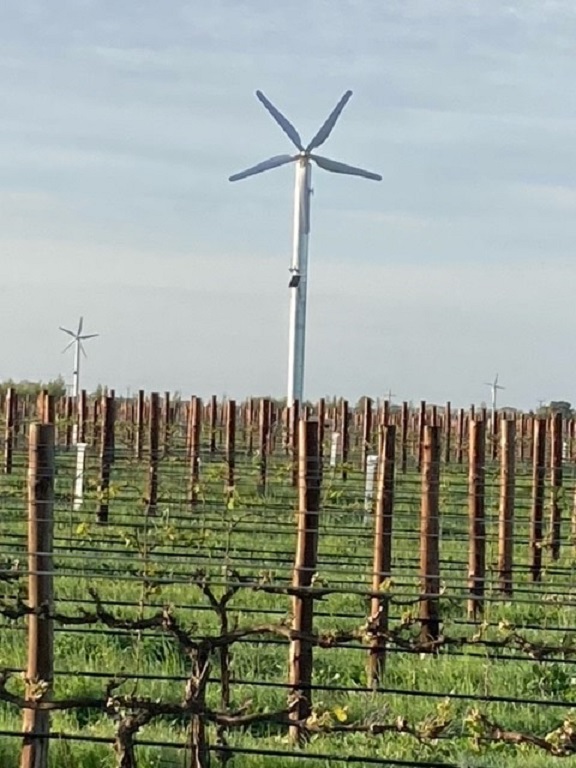 Things they are doing to mitigate the impact of climate change include:
Changing the row orientation on new plantings. That's a momentous decision in Coonawarra, where most rows follow the north-south orientation of the narrow strip of terra rossa. Going against this and planting east-west seems risky. "For uniformity of planting, north-south makes sense so you can get alignment of soil type," Sue admits. "But, of course, when the sun sets in the west and there's a harsh angle of the sun's rays, the whole row cops that sun whereas if we're east-west it's only the bit on the end." They are aware it could mean less uniformity in each row, but Sue says: "Everything has a trade-off, but as long as you are aware of that you can factor it in."
Installing frost fans (above). Climate change means the springs are colder and frost has become an annual problem.
'Everything has a trade-off'

Subtle use of oak
All the Cabernets – except the rosé – see oak in some form. The premium John Riddoch, as you might expect, spends longer in oak than the Black Label wines "because we put those good parcels straight in there for malolactic," Sue says, while some of the Black Label goes through malo in static tanks.
Wynns uses barrels of varying sizes from six different French coopers but the main two are Taransaud and Quintessence.
The options available to the winemakers for the maturation phase include hogsheads, barriques, puncheons and vats.
Some of the John Riddoch Cabernet Sauvignon 2018 spent 15 months in new (18%) and seasoned hogheads (47%) and barriques (53%).
The Black Label Cabernet Sauvignon 2019 spent 14 months in new (31%) and seasoned hogsheads (61%), barriques (26%) and vats (13%).
Johnson's Block 2018 spent 14 months in hogsheads (24% new, 76% two years old).
Given that there's not a great deal of difference in time spent in oak, I wondered why the John Riddoch was released after three years while the Black Label came out in two.
Sue replies: "Some of that is tradition, and perception, but it is also an element of being more resolved earlier. The John Riddoch can be very fruity as a young wine and it is nice to move past those very fruity flavours to an extent only, with an extra year in the bottle."
Preparing for the future
Each year, Wynns Coonawarra Estate releases its premium wines at the beginning of October (on Wynnsday). The 2021 collection comprises seven wines from the 2018 and 2019 vintages. In her time at Wynns, Sue can't recall "as good a pair of vintages".
She's pleased with the "high calibre" of the wines because they mark the end of an era. Wynn's viticulturist, Allen Jenkins, who has been with the estate for 20 years, is retiring (although he may continue with some of the extensive research projects he's already initiated, especially those regarding soil health).
When asked what makes the new collection special, Sue responds: "There's an element of sentiment or personal investment that it's the culmination of two decades of Allen's work here, as he retires, which coincides with two lovely vintages – not too warm and not too cool – that suit our style of medium-bodied wines.
"All of the wines, I feel, have a clear place. They're not too similar; they have their own reason for being."
But just as much as she talks about these wines, she also talks about the future. The "bizarre" and "okay" 2020s, the "amazing" 2021s, and a new winemaker, Chris Plummer, joining the team. Climate change, of course. And her role going forward…
"I want to continue to represent this label and this vineyard in the best possible way and make sure the vineyards are in better shape than when I started and for the next 50 years, and the wines should reflect the best of that."
Seeking inspiration from unlikely places
I ask Sue if she seeks inspiration from other wine styles. She admits she loves Bordeaux reds but also confesses: "I'm really loving the wines of Beaujolais. Not nouveau, of course. But some of those wines are about the same weight as ours."