The new book Women Winemakers: Personal Odysseys reveals the passion, courage and talent of women who are successfully making their way in the male-dominated world of wineries.
The authors, American professors Lucia and John Gilbert, interviewed dozens of trailblazing women winemakers in California, France, Italy, New Zealand, Portugal, and Spain, and identified four typical career pathways: sensory, family, science/agronomy, and oenology.
Here, we publish two edited extracts highlighting the 'personal odysseys' of two of the women. They are from different wine regions and illustrate two of the four career pathways.
Family pathway: Chiara Boschis, a member of a wine family, realised that as a girl growing up in the Piemonte she would not inherit the family winery and vineyards with her brothers. Determined, she convinced her parents to help her purchase a friend's winery that unexpectedly had become available.
Oenology pathway: Sandrine Logette-Sandrine was raised loving science and nature and having an interest in natural products and all things "very gourmande". These interests led her to studies in oenology and eventually to a position as chef de cave in Champagne.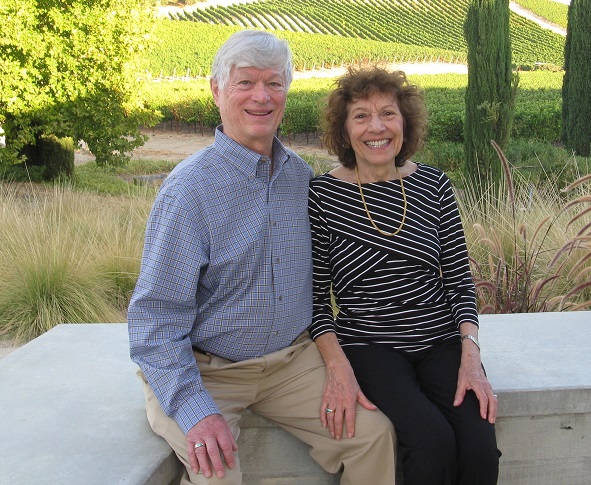 Lucia, a professor of psychology, and John, a professor of chemistry and biochemistry (
pictured above
), hope these stories will inspire current and future winemakers and educate wine enthusiasts about what enables the careers of women who make wine. They told
Canopy
: "We believe that sharing their engaging odysseys will further support the process of change that clearly is under way and provide a better understanding of how recently women have been able to come into the industry as winemakers. Pioneering women give younger women hope and also provide them with inspirational stories they can use in constructing their own futures."
Sandrine Logette-Jardin
Chef de cave, Champagne Duval-Leroy
At the time of our visit, there were six female
chefs de cave
in the Champagne region. Of these, four were
chefs de cave
/head winemakers in large Champagne houses, and two were
chefs de cave
of a cooperative. One of these, Floriane Eznack, who at the time was the
chef de cave
of Champagne Jacquart, left this position in early 2019 and is currently working as a consultant. In December 2019, two other women were appointed to assume the position of
chef de cave
in 2020: Julie Cavil at Champagne Krug and Alice Tétienne at Champagne Henriot.
All were appointed to their positions in the 21st century, the first one being Sandrine Logette-Jardin in 2005. In all cases, they were the first woman to be named
chef de cave
at her respective Champagne house.
Sandrine Logette-Jardin grew up in the Champagne region loving science and nature. She told us that her passion for nature was developed and nurtured by her family. Her father practised viticulture, and her mother gardened with Sandrine and her sister: "I was surrounded by the bounty that Mother Nature provides."
'I was surrounded by the bounty that Mother Nature provides'
When she was 19 years old, her goal was to transform natural products. Converting grape juice into wine met this criterion and reflected her self-description of being "very gourmande". This led to obtaining a degree in oenology in 1990, followed by earning the
Diplôme d'Etudes Supérieures Spécialisés in Oenologie des Vins de Champagne
.
When she completed her schooling at age 23, Sandrine knew that as a woman it would be hard to find a position in Champagne's tradition-bound wine industry and that she needed to develop a strategy to do so. Her challenge, and that of other women, was that even in the early 1990s, some still held to the myth that the presence of a menstruating woman in the cellar would turn wine into vinegar.
Serendipitously, a promising strategy arose after Sandrine joined Champagne Duval-Leroy, a family-owned house, in 1991. Initially hired into a laboratory position, the traditional job offered to women, within six months, her boss, owner and CEO Carol Duval-Leroy, asked her to lead quality control. This provided her with the opportunity for further advancement. She became employed full-time in the role of quality manager, a position she held until December 2005. During this period, she guided the challenging implementation of the International Organization for Standardization (ISO) 9002 standard for quality management. Duval-Leroy became the first Champagne house to be granted this certification. In 2005, Carol Duval-Leroy asked Sandrine to be its
chef de cave
.
Duval-Leroy is located in Vertus, a small village in the Côte des Blancs area of Champagne. This distinguished Champagne house was established in 1859 and remains family owned.
When to have children
While discussing working in a male-dominated field, Sandrine mentioned another strategic decision she needed to make as a woman working in a non-traditional field – when to have children. She was already married when she was hired by Duval-Leroy and knew that she had to wait to have a baby to show that she "can do the job" and be ready for further responsibilities. She waited several years before having her first child, carefully planning her pregnancies in light of her work responsibilities. Sandrine has two daughters of whom she is very proud.
When asked what it takes to be a successful
chef de cave
, she responded, "a capacity for analysis and the ability to imagine the changes that are needed." During her more than a decade as
chef de cave
, she has imagined and implemented many changes, including new methods for vinification, a revamping of the house's oak-barrel regime, and making the decision to leave all Duval-Leroy wines unfined in order to retain their purity. Her straightforward, intelligent manner, scientific knowledge, and obvious warmth and sense of humour undoubtedly have contributed to this success.
'It is not more easy'
Sandrine thinks the field is "more open for women today, but it is not more easy". She noted that it is helpful to show that women can vinify and be in the cellar, but the industry is taking longer for women to be included than it should. Her advice to women aspiring to be winemakers is to have comportment and to be yourself, rather than adapting to others' expectations of you.
One of the Barolo Boys
Chiara Boschis
Winemaker/owner, E Pira & Figli di Chiara Boschis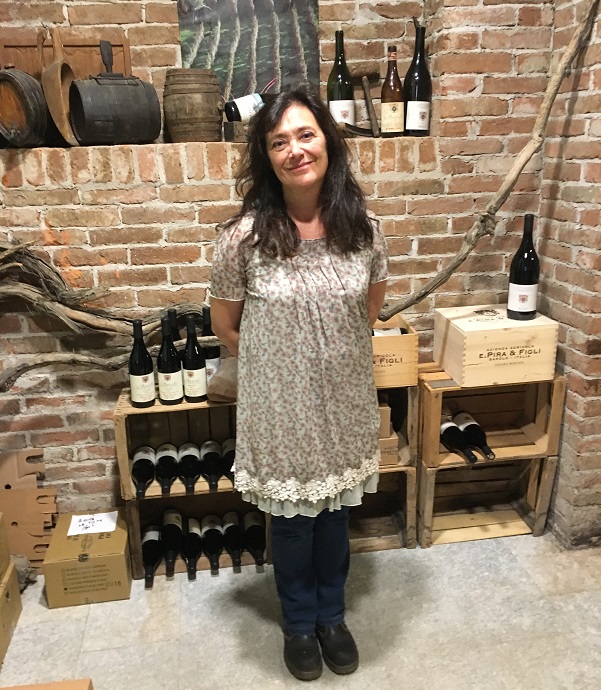 Passionate, talented, and determined, Chiara Boschis (
above
) is not only the first woman winemaker in the Barolo area but is also the sole female member of a small group known as the 'Barolo Boys'.
Chiara and her three siblings, a sister and two brothers, come from eight generations of farmers. She grew up loving the land: "I have especially nice memories of the harvests. All the relatives would come and help my parents. My mom would be cooking and everyone was happy, singing, eating, and drinking at the end of the working day!"
Her brothers prepared to run the family winery, while Chiara, knowing that as a daughter she would be excluded from doing so, studied business and economics at the University of Turin. In 1980, as fate would have it and when she was still at the university, the centuries-old Barolo estate owned by Luigi Piri became available; a dear friend of her parents, Luigi had died and left no heirs. Chiara, very interested in a future in wine, convinced her parents to help her purchase E Pira & Figli. They formed an
azienda agricola
(an Italian term for a 'farming business') and "took out a big mortgage together" to make the purchase possible.
'We wanted to make Barolo the best we could'
She worked at an international consulting firm for several years after graduation to earn money and gain experience, in preparation for assuming leadership of E Pira & Figli; her father and older brother managed it during this period. By the mid-1980s, Chiara started working full-time at the winery and became associated with other visionary young winemakers, all men, in the area. Like Chiara, they, too, realised change was needed to improve the wines of Barolo: "It was a very exciting time when I started. This group of friends and I, the Barolo Boys, as they are called now, were always exchanging suggestions and ideas. We wanted to make Barolo the best we could."
Chiara officially assumed leadership at E Pira & Figli di Chiara Boschis in 1990, becoming both its owner and winemaker. She implemented what she had learned in association with the Barolo Boys, protocols such as dropping fruit to decrease the size of the crop – a "shocking" practice at the time – thereby increasing the quality of the grapes, instituting shorter periods of fermentation, and using barriques (
below
) – then considered revolutionary – rather than the traditional much larger botti for ageing.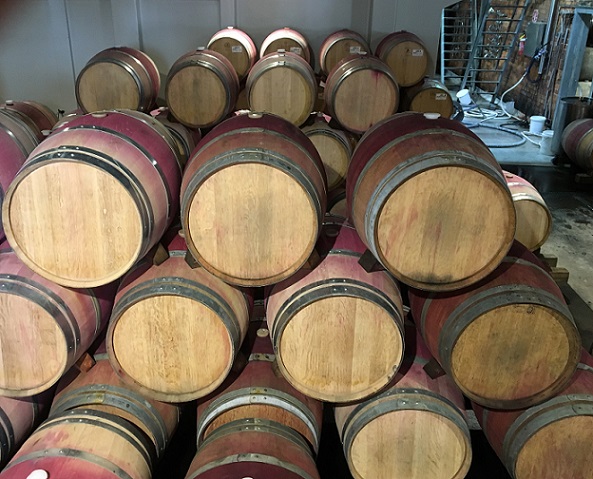 Chiara farms organically and obtained formal organic certification of her winery in 2014. Her younger brother, Giorgio, joined Chiara in 2010, bringing along his 30 years of experience in the wine industry.
When discussing the situation for women today, Chiara noted that she was very much on her own as a winemaker in the late 1980s and 1990s. Working in the cellar was meant for men, and all the male winemakers viewed her with suspicion. "Now things have changed, and a woman competing in a man's world is no longer strange," she said. "In the EU, the USA, and some eastern [European] countries at least, if you have talent and if you are also a good person, you can find the help you need and the way to grow as I did."
The book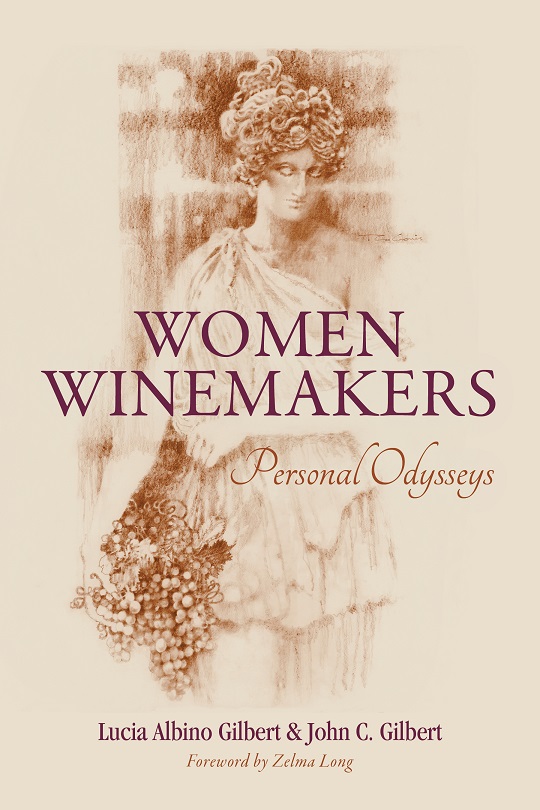 Women Winemakers: Personal Odysseys
250 pages including 35 illustrations and maps
Buy on Amazon