The ever-growing trend towards health awareness and wellbeing has made low- and no-alcohol products one of the biggest growth categories in drinks. Beer and spirits are leading this growth. Craft beer brands such as Mikkeller, Big Drop, Erdinger and Lucky Saint have reached the point at which they are making non-alcoholic beers with virtually no compromise on taste experience. In the mere three years since its launch, Seedlip has managed the same for spirits.
In comparison, wine has been slow to adapt. Big players like Torres (makers of Natureo alcohol-free wine), Treasury Wine Estates (Rawson's Retreat Semillon/Chardonnay and Cabernet Sauvignon) and Accolade (Hardy's Chardonnay) have all made statements of intent. But unlike the best non-alcoholic beers and spirits, there's a sense in which these wines are being pitched as a lesser alternative – a drink to have when all the other options are closed to you. Which begs the question: as demand increases, will we begin to see alcohol-free wines that don't feel like a short-straw option? Will we ever see a premium/super-premium quality alcohol-free wine?
Let's first look at the technical limitations that currently apply. There are numerous methods for reducing alcohol in wine. In the vineyard, reducing vine leaf area, precision monitoring of maturity and aroma profiles, and earlier picking are all ways in which alcohol can be moderately reduced. In the cellar, sugar can be separated from musts via a membrane system; lower-sugar grapes may be blended with the must to reduce alcohol potential; in some countries, like Australia and the USA, there is also the possibility of dilution with water, a process known as humidification.
'Yeasts are seen by some as the Holy Grail for moderate alcohol reduction with minimal negative impact'
More chemically focused options include the addition of the enzyme glucose oxidase to convert glucose in the must to gluconic acid. This, however, can also increase acidity to unpalatable levels (eg, 15g/L TA) and lower pH. Yeasts are seen by some as the Holy Grail for moderate alcohol reduction with minimal negative impact. Researchers are focused on generating new strains of
Saccharomyces cerevisiae
and isolating non-
Saccharomyces
yeasts that produce less ethanol using both GM and non-GM technologies.
A number of post-fermentation options are available too, including nanofiltration and reverse osmosis combined with evaporative perstraction – often referred to as osmotic distillation.
All of the above processes typically result in a reduction of the concentration of flavour compounds – especially the most volatile ones – and reduced texture. In the case of yeasts, unpredictable fermentations and a distinct reduction in typicity can be a problem. Even if these methods succeed in not stripping the wine beyond recognition, they only reduce the alcohol by a very limited amount – typically less than 4%.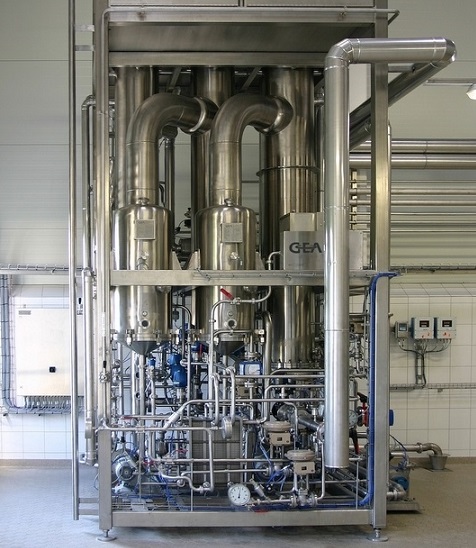 Widely regarded as the best method of dealcoholisation – one which permits alcohol levels of less than 0.5% and best preserves a wine's volatile flavour compounds, is low-temperature vacuum distillation. This is the technology behind Flavourtech's Spinning Cone Column, a special distillation column that works according to a two-step distillation process. First, it removes a 'pre-run' fraction of the wine containing the flavour and aroma components. Then the wine passes through the column again. In this second step, the wine is dealcoholised to whatever level is required. Then the pre-run can be blended back.
Of course, alcohol is the most important carrier of taste, and mouthfeel, and removing it forces producers of low and no-alcohol wine to be creative. This might include the addition of sweeteners, tannins, mannoproteins or CO2 – the latter a particularly well established method in Germany.

Germany has been at the forefront of non-alcoholic wine production for many years – Carl Jung in Rüdesheim has produced it for more than 100 years, while alcohol-free sparkling wines are a long-established product. Geisenheim oenologist Dr Matthias Schmitt is conducting ongoing research on alcohol management, assessing new technologies to improve product quality by limiting aroma losses. He believes there is more to come in the future in terms of the quality of alcohol-free wine. The main challenges are to optimise the quality of the base wine and to optimise the distillation process in order to minimise aroma loss.
'We should limit aroma losses during the process by purifying the alcohol fraction separated'
"It's very important to be able to minimise the time that the wine is exposed to high temperatures," Dr Schmitt explains. "Under vacuum we are able to keep the temperature low and remove the alcohol at mild conditions. Furthermore, we should limit aroma losses during the process by purifying the alcohol fraction separated. The choice of the appropriate base material is essential for the production of high quality alcohol-free products."
A significant issue linked to the distillation process, Dr Schmitt explains, is the development of reductive characters after dealcoholisation.
"All alcohol-free wines have one sensory attribute in common," he says, "which is a sensation of cooked cabbage or cooked green vegetables. That's coming from sulphur components which are not very volatile. But that sensation disappears if you dilute the alcohol-free version by adding pure ethanol to the initial alcohol content. Let that wine sit for three weeks so that the ethanol can integrate well, then that reductive flavor is gone. That's due to the fact that the ethanol masks it."
But can the technology go further and produce a superior quality wine that doesn't just taste like a nice wine with all the joy taken out of it?
"There are a lot of things we could optimise further," Dr Schmitt says. "In wine we have up to 1,200 different aroma components and all are reacting differently and interacting with each other, so it's a very complex system and there's still a lot of research necessary."
US company ConeTech, which has helped Torres and 100s of other major wineries' low and no-alcohol wines over the past two decades, believes the technology is essentially there, and that small refinements might be possible which could create a more sophisticated product – deeper vacuums for one. Currently ConeTech uses -95 kilopascals of pressure in its distillation columns. Although certain technical barriers exist now, if these could be overcome, it is conceivable that alcohol could be removed at lower temperatures.
'The technology to create premium dealcoholised wine is there and ready to use, it just needs a big player to invest'
It also needs producers to commit to the category. ConeTech has said that the technology to create premium dealcoholised wine is there and ready to use, it just needs a big player to invest what is necessary, both in terms of money and of the quality of base wine. As demand continues to rise, however, we can expect that to change.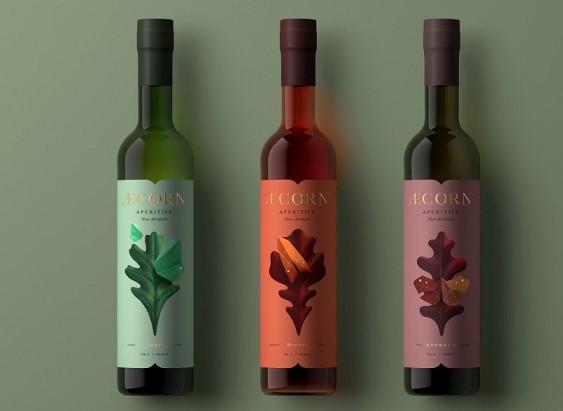 Ben Branson at Seedlip has been ahead of the curve with respect to the alcohol-free category. Branson believes there's a huge opportunity for wine but that a different approach from merely relying on line extensions from big brands is required. It's noteworthy that Seedlip's success has been based on the premise that it is not seen as the lesser option.
"There's no reason why it can't reach premium levels," Branson says. "To make it an exciting space it requires dynamic, innovative brands and producers who are likely not from the wine world [Seedlip itself has recently launched a range of aromatised grape-based non-alcoholic aperitifs, called Æcorn (
above
), that take wine as a cue] to approach it differently… Ultimately, I think people don't want to compromise, they don't want a 'less-than' experience, choosing to not drink alcohol for that drink is a positive choice and therefore the product must deliver to have any chance of finding its way into people's repertoire."