The ironstone cellars of one of Australia's best-regarded wineries, Wirra Wirra, were built in 1894 by Robert Strangways Wigley, a noted South Australian eccentric and cricketer who absconded to McLaren Vale after embarrassing his family one too many times. They were rebuilt in the late 1960s by a visionary, Greg Trott, who dreamt of returning the wine brand to its former glory.
Now the biodynamically farmed estate (35ha, with vines planted over 21.5ha) has entered a new era – with new CEO Matthew Deller MW and new winemaker Emma Wood (
below
) set on taking Wirra Wirra "to the next level".
One of the first signs of this new chapter is a US distribution agreement with international wine giant E & J Gallo Winery. Matthew says this is a huge opportunity for the label: "It has been a challenging couple of years for the Australian wine industry, but this is an incredible opportunity to make a significant impact in the world's largest and most attractive wine market. This is the perfect opportunity with the right partner at the right time."
Emma, formerly senior winemaker at Penfolds, has also been talking to
Canopy.
The chat
(below, first published in May)
 covers her first vintage at Wirra Wirra, making Shiraz wines, using press fractions and American oak, and fining with egg whites…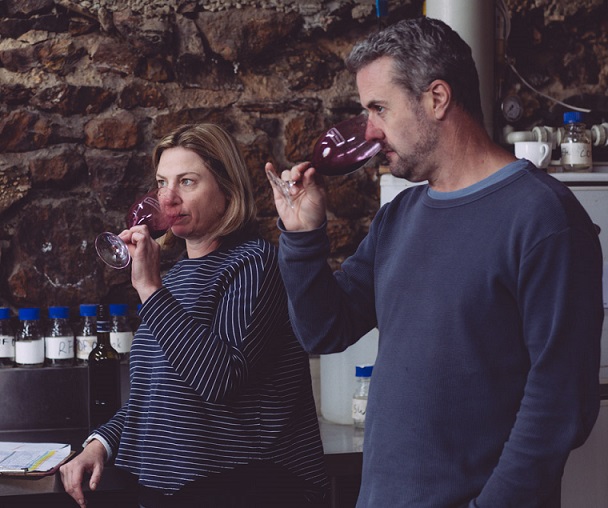 How have your first eight months at Wirra Wirra been?
Emma:
"Really exciting. Having Matt new as well means I'm not joining halfway through a new vision or strategy. It's been exciting to hear his ideas and we're pretty aligned on what we think Wirra should stand for. And the people are so fantastic, it's a really lovely culture and exactly what you think from the outside."
But what's it like joining a tribe (as the team is referred to)?
Emma (laughing):
"Yeah, I was a bit worried. No, my way of describing it is, it's got family values but really nice corporate systems and structures. So, it's that really nice combination of everyone cares for each other, everyone is a big family or a tribe but there is some structure and rigour behind the decisions that we are making. For me, that's pretty perfect."
How was your first vintage there?
Emma:
"Our last crush (Shiraz from a cool site on the edge of McLaren Vale) was last Monday (April 24) – extraordinarily late this year. We had such cold weather late last year and that really delayed the ripening and the maturity, but McLaren Vale is a super-consistent region and I'm really pleased. The grapes kind of got to just hang out there – we didn't have to hurry into picking any of the reds. Because of how nicely spaced it was, we also got the opportunity to leave the reds on skins for a bit longer, especially the Cabernet Sauvignon, which helped to build and soften some of those tannins."
'The vines seem to have a better balance'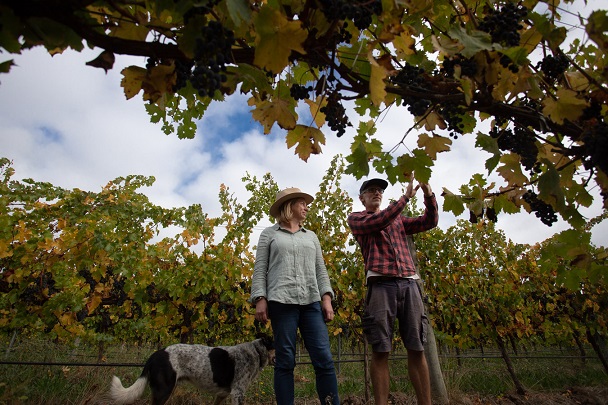 How are you finding adapting to biodynamic methods?
Emma (pictured above with Wirra Wirra viticulturist Anton Groffen)
: "In my previous role there was a lot of talk about sustainability and responsibility. However, to take that momentous shift still felt like decades away when I left. So, to come right into it is amazing
(Wirra Wirra has been certified biodynamic since 2014 and practising organic and biodynamic farming methods since the mid-2000s)
.
"I really didn't know what to expect, but what I have seen from one vintage is the vines seem to have a better balance. Anton's work in the vineyard is all about soil health and, to me, that makes sense. Anton is fantastic because he doesn't talk about burying cow horns; we're using this method because it feels like the right thing to do to look after the land and the soil. That really resonates with me, so I'm excited and the vineyards that are farmed biodynamically on the estate are absolutely wonderful. Out the back are some of the oldest vines too. They have a balance that I'm really impressed by."
Are you working to the cycles of the moon?
Emma:
"No, not yet. But we picked our best fruit on a fruit day."
Will you be doing your blending trials on a fruit day?
Emma:
"I haven't given that any consideration yet. We have a huge amount of wines that are conventional (
as 85% of production comes from purchased grapes
). I love that question and I will take it on as a challenge. I have to get access to a calendar first – but, if it's practical, I'll do it."
'I don't want to make the wines look like Penfolds'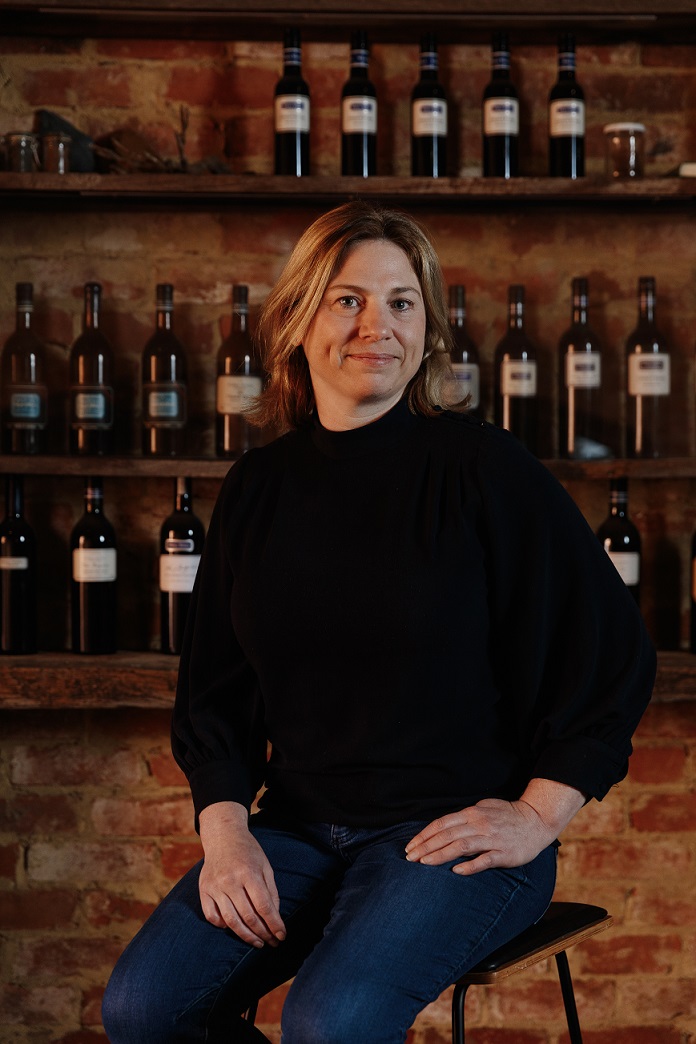 What sort of things are you bringing from Penfolds to Wirra Wirra?
Emma:
"I learnt so much at Penfolds. However, I obviously don't want to make the wines look like Penfolds. Wirra has a beautiful style and it has an elegance to it. Obviously, the reds are singularly from McLaren Vale rather than (multi-region) blends. But I've brought eight to ten years of looking at fruit in McLaren Vale – that was the region I looked after in Penfolds, so I have a huge amount of experience in the region. I love the region, so the vineyards are really important. Anton and I have really enjoyed having honest conversations, like 'sourcing from here gives this for me, do you agree?' We're trying to understand how the different districts in McLaren Vale work for Wirra. And, in the winery, I think what Penfolds does extraordinarily well is manage tannin. I hope to deliver that mid-palate fruit weight but get the tannins right all at the same time."
How does Wirra Wirra manage the tannins differently?
Emma:
"It's more by default. I've started conversations about 'these tannins are a bit extracted right now, should we either press the wine or keep them on skins longer to soften them off'. Those sorts of more stylistic winemaking questions. Managing the tannins is something I'm really interested in and I think I can bring something to the team."
What are you bringing from your experience in France (Emma headed Penfolds' winemaking venture in Bordeaux which created a Bordeaux blend and a red blend featuring Cabernet Sauvignon from Bordeaux and Shiraz from South Australia)?
Emma:
"The Cabernets that Wirra Wirra make in the portfolio are varietal, they're vibrant, they're more red-fruited and they've got quite a finesse and stylishness to them – which actually reminds me way more of Bordeaux than Penfolds. So, I actually reflect on my experience there a lot more in terms of that tannin management, the techniques that the French would use on their Cabernet versus what I was trying to get them to do for Penfolds. So, it's actually got a lot more similarities for me, that much more varietal kind of lift to the wines. Penfolds didn't want that. But that is what Bordeaux does in some years.
"I loved everything about Penfolds but the project in France made me realise I loved setting up that project and I loved working with that team and getting to know them and sharing my knowledge and getting them excited. So, that's kind of what I wanted if I was to look for another job. And that's why I went for the Wirra job – because I missed having control over the whole process."
'This should all be fun'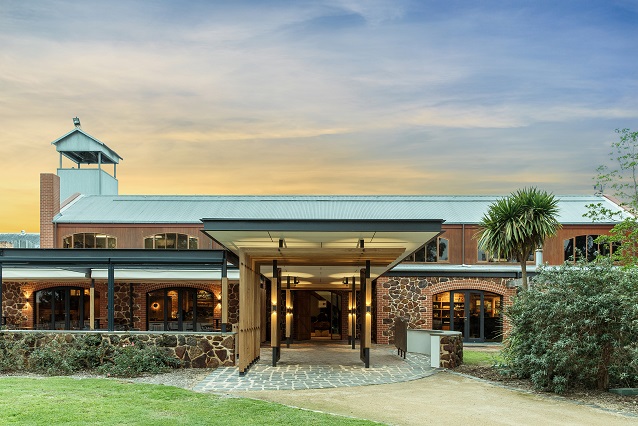 When Emma and her team (which includes Tom Ravech, Kelly Wellington and Grace Wang) come to work in the winery, they pass a large slate installation inscribed with Greg Trott's philosophy on life: "Never give misery an even break, nor bad wine a second sip. You must be serious about quality, dedicated to your task in life, especially winemaking, but this should all be fun."
Has it all been fun?
Emma:
"Matt doesn't like that word, fun. Don't write an article and say, 'Emma says it's all been fun'.
"Hard work but fun is what he really wants. I have loved every minute of it and, as with any job, people are often the trickiest ones, getting to know the dynamics, the relationships, but, yes, it's still been fun."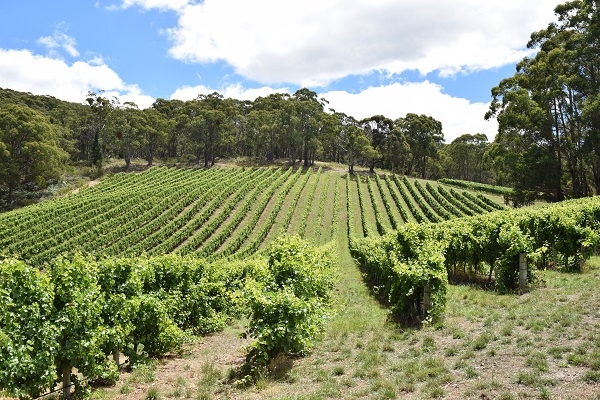 The Shiraz wines
I'd like to focus on the three Shiraz wines today – The Catapult, Woodhenge and RSW. What are the major differences between them?
Emma:
"The sourcing of the fruit. There are 28 districts divided up by the geology in McLaren Vale and whilst the region is working really hard to prove what the differences taste like, even if we can't prove it, you can see they ripen at different times and over the years you can see they deliver different characteristics.
"I'll start with Woodhenge, the one in the middle, because it's almost the easiest one (to explain). Woodhenge is what I would call a very traditional reflection of what McLaren Vale Shiraz – or Australian Shiraz – can do. It has a good nice whack of oak in it. It's very structural and it's quite dark (fruited). That fruit comes from this band that ripens quite early – smaller berries, more tannic and it really delivers on that structure and drive. If there is any one wine that's similar to Penfolds, this is the most Penfolds wine in the Wirra portfolio."
2021 Woodhenge ShirazAus$40
Securing the grounds is a boundary fence known as 'Woodhenge'. Made by hand from massive threaded redgum trunks, it weighs 10-tonne and stands as a monument to the late Greg Trott's grandiose ideas and unique vision.
Woodhenge Shiraz is blended from older McLaren Vale vineyards that have the intensity and structure to provide the rich, bold style that is the signature of this wine.
This classic McLaren Vale style wine has a rich nose with distinct red-berry fruits and plums alongside sweet vanilla, nutmeg and baked short pastry. On the palate, close-knit fine tannins combine with fruit sweetness to give a super-plush mouthfeel. Flavours of raspberry jam, satsuma plum, star anise and milk chocolate lead to a fresh and supple finish. There's depth and concentration in this wine, which starts by selecting small berries with dark fruit flavours and good tannins.
The majority of the grapes for Woodhenge are machine-harvested in The Gateway, Whites Ridges, Aldinga Plains and McLaren Sandhills subregions. Emma thinks the modern harvesting machines are fantastic. "They are much gentler and create whole berries. The old ones used to bash the vines and create a bit of a soup," she says.
The bin of "pure round grapes" with a little juice in the bottom is delivered to the winery in Strout Road, where the grapes are gently crushed and destemmed.
The must is inoculated and fermented in two-ton open vats.
Early ferment temperatures were maintained at 21-23ºC, rising to 26-28ºC at peak ferment.
In general, ferments are pumped over two to four times daily to assist flavour and colour extraction, as well as spreading heat through the cap and body of the ferment. Nearing completion and having achieved the desired flavour and tannin extraction, pumpovers were reduced to once or twice daily to keep the cap moist. "We're looking for balance," Emma advises. "We're not trying to make it an ugly wine – you've got to have fruit weight with tannin."
Close to dryness, the wine is drained from the fermenter and the remaining skins are put in a basket press.
Wines complete their malolactic conversion in barrel, with oak selection and maturation times tailored to each vineyard parcel – those showing a more powerful structure receive a longer maturation time in oak before racking off lees a couple of times and blending.
The ageing takes place in a combination of French and American oak barriques and hogsheads (35% new) for 18 months.
ALC:
14.5%
TA:
7g/L
pH:
3.50
2021 Catapult Shiraz
Aus$28
The late Greg Trott saw many of his unusual dreams realised at Wirra Wirra – except one. He wanted a trebuchet (a giant medieval catapult used in sieges). He wanted to moor a boat off Aldinga beach, line the cliffs with catapults from various wineries and see who could hit the vessel with a watermelon.
Trott's dream of a Wirra Wirra catapult was achieved posthumously in 2009 and it has flung countless watermelons into neighbouring paddocks, the occasional vineyard and one unlucky barbecue hut. For the winery's 125th anniversary celebrations they filled a watermelon with fireworks and sent it soaring.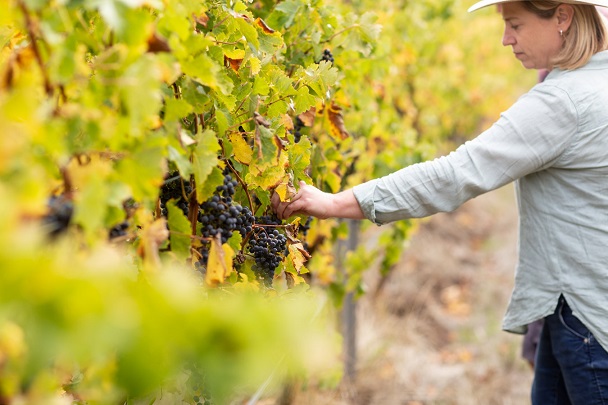 Emma:
"Catapult is about respecting the fruit rather than trying to put too many inputs into it.
"We want the fruit to be that beautiful blue-red fruits and a lot softer tannin profile. Some of that is the vineyards, some is because we're not extracting as much, and those parcels of fruit go through a pneumatic bag press…
"It's a bit more generous in your mouth; it's not as confronting, it has barely any new oak in it. I think it's about 10% at the most. I always describe it as that open weave tannin. The tannin structure is more complete and it's a bit wider and more generous. It's not a big wine; it's not fat; just a really nice reflection of what pure McLaren Vale Shiraz actually does when it's not dominated by too much oak."
Shiraz grapes from multiple McLaren Vale subregions – "but not those ones that deliver that dark, tannic kind of structured wine" – are gently crushed, destemmed, and sent to static fermenters which have automatic pumpovers.
"We taste all our ferments once a day to make sure that we're happy with the extraction, the fermentation health, the temperature – things that we can influence," Emma says.
Early ferment temperatures are maintained at 20-22ºC, rising to 25-28ºC at the peak. In general, ferments are pumped over two to four times daily to assist flavour and colour extraction, as well as spreading heat through the cap and body of the ferment. Nearing completion and having achieved the desired flavour and tannin extraction, pumpovers are reduced to once or twice daily to keep the cap moist.
Close to dryness, the wine is drained from the fermenter and the remaining skins are pressed, with the wine going back into tanks to complete the alcoholic fermentation and malo.
The wine goes into (80-90%) used barrels for maturation. Approximately 70% French and 30% American.
ALC:
14.5%
TA:
 6.6g/L
pH:
 3.5
2019 RSW ShirazAus$70
The flagship Shiraz, RSW, is named after the founder, Robert Strangways Wigley, and features grapes from some of the oldest Shiraz vines in the world – from a combination of owned vineyards and premium McLaren Vale growers in the Sandhills, Blewitt Sands and McLaren Alluvium subregions.
The winemaking follows a similar path to Woodhenge, but Emma says: "I think Catapult and RSW have more things in common. The majority of RSW is estate grown – biodynamically farmed old vines that produce that power and density, but they are not necessarily super-structural. They have enough structure to drive ageability and maturation but none of that dark fruit – it's still quite red-fruited. The other vineyard that goes in there – which was just astonishing for me to see this year – is up in Blewitt Springs, so that's a lot cooler. From our very best grower vineyard, the wine has power and density, spice and complexity, rather than brute force."
As RSW comes from handpicked old vines (in general), it's picked during the day. "So, we often end up including some whole bunches in the ferments and we crush the balance at night-time into these two-ton open fermenters," Emma says. Regarding the amount of whole bunches, she elaborates: "5% is the magic number… I love it – it adds a spicy complexity but without being too skinny. Shiraz could probably take more but this year the stems were not particularly lignified."
The parcels are fermented separately in two-ton open fermenters to maintain their distinct vineyard character.
During the fermentation, the must receives gentle pumpovers or hand-plunging every day to "gently build the extraction of the colour and tannin from the skins".
Each batch is tasted twice daily to determine the level of maceration required. Typically, it's 12-14 days. "That's an absolute treat," Emma reflects. "In a lot of wineries you're working on a 7-10 day window because you need to empty the fermenter ready for the next parcel."
At the desired level of tannin and fruit extraction, each ferment is basket-pressed with winemakers making the press cut at the first sign of tannin hardness. The wine goes back to tanks to finish fermentation and so the major solids can settle before racking to a tailored selection of French oak barriques and puncheons in which they complete malolactic conversion. "This helps to integrate some of that new oak because there is a slight amount of carbon dioxide produced during that process and that helps bubble up against the new oak and gives a nice creaminess to the wine," Emma explains.
Following MLF and several times thereafter, individual wines are racked and returned as they spend 18 months in oak. Approximately one-third is new oak, the balance coming from largely two to three-year-old barrels.
The final wine, a blend of the barrels, is filtered with a single pass before going to bottle.
ALC:
14.5%
TA:
6.8g/L
pH:
3.45
Why are the wines inoculated with Saccharomyces cerevisiae?
Emma:
"It's that insurance you need. You want a strong, clean fermentation. Here in Australia, when the sugar levels are quite high, you really want to make sure the yeast is going to do the job."
And for MLF?
Emma:
"That's natural, in barrel."
Do you use the press cuts?
Emma:
"I'm pretty passionate about using them. I think they are really important. I've done so many different trials over different brands that I've worked for in my career – of going 'ah, this looks a bit tannic, let's keep this bit separate', and I always put it back. Sometimes there's the core of the fruit that you are missing – not just the tannin – however, the best thing about Woodhenge and RSW going through these two-ton open fermenters is the basket press that presses it. It is so gentle that you'd be crazy not to include the pressings because they are so fine and gentle."
How does American oak help the wines?
Emma:
"American oak is massive in Penfolds – it's more than half the oak they use. I think Australia ended up using American oak because it's cheaper but it's quite amazing. What it really does is deliver lovely mid-palate; it really complements Shiraz, I think. It's a useful tool – I know that doesn't sound too romantic, but at the Woodhenge level where you are looking to deliver generosity but structure and drive, American oak is extraordinary. It's less than 10% of the actual wine that is in American oak, but it adds that layer of complexity and impact to that wine.
"I haven't changed anything with the oak 'recipe'. Whereas as a winemaker, classically speaking, French is still the best oak. But it makes a certain style; it makes that elegant lovely structured kind of more subtle spices and cedary notes and, I guess, it's less overt. RSW, being the flagship wine and classically made, suits French oak better. Woodhenge has a bit more guts to it – it's a bit darker and can cope with the American oak, and also benefits from it. And Catapult gets the old oak out of Woodhenge so, by default, it gets some American but still mostly French."
At what stage do you add SO2?
Emma:
"SO2 gets added on its first rack out of barrel post malolactic fermentation. Generally, it's enough to maintain it during maturation. You might have to top it up. And then you just top it up for bottling. RSW is expected to be at least a 15 to 20-year proposition so I guess we're mindful of that.
"We would like it to be 90 total and the free somewhere between 30-35."
How are the wines fined?
Emma:
"This has been a flashback to my older, older past. It is standard here to egg-white fine the finished blends, so that's been quite different for me (Penfolds doesn't do any fining). I've been really interested in trying to understand what the winemakers want to achieve and it's all about that final nice polish on the wines. I always choose the lowest rate compared to the others."
Are the wines filtered?
Emma:
"Yes, we filter all our red wines using crossflow technology. It gives us a degree of security. We don't want Brettanomyces, if it's there, to be growing in bottle. We want people to enjoy it in the way that we finished it. We've put a lot of work into it. With the crossflow technology we see very little impact on the nose or palate."
Have you changed anything?
Emma:
"I don't want to mess with RSW, I really want to respect it. I'm very familiar with Woodhenge – I've done that one in Penfolds; I feel like that's my pair of pyjamas. I think the season has a lot of effect but I guess my picking decisions will probably be the biggest impact the winery will see at that level, just because I'm really intent in making sure the tannins are right before we pick. I don't think we're picking that differently, but I definitely don't worry about the sugar necessarily as much as the tannins. Seed ripeness and tannin ripeness are really important for me."
When will your 2023 reds be released?
Emma:
"We haven't bottled any of the 2022 reds yet, so we're at least another year away. Catapult will be the first."