The map of Ukraine's southern wine regions looks eerily like the map of Russian occupied territory.
After annexing the Crimean Peninsula, Ukraine's major wine production area, eight years ago, Russia has now captured Kherson and parts of the Mykolaiv and Zaporizhia regions, north of Crimea.
Last night I received this photo and an update from Georgiy Molchanov, co-owner of the Slivino winery in the Mykolaiv region.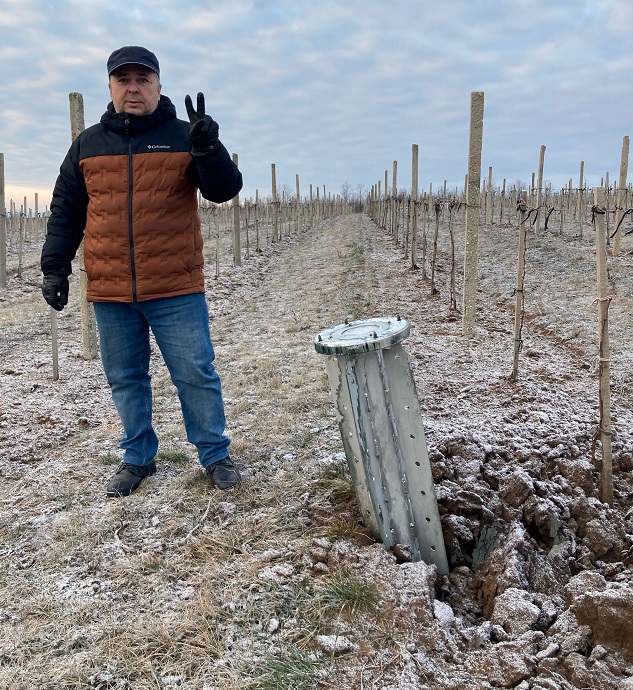 This is Georgiy's father, Mishail, in one of their 6ha of organic vineyards on the slopes of the Southern Bug River. Georgiy told me: "It's been 14 days of war and constant attacks of Russian military on the cities across Ukraine. At this time, we do not know if there will be a harvest in 2022, since now is the season to trim the grapevines, which is difficult due to the constant shelling, missile attacks and the Russian occupation of certain regions.
'We believe in a soon victory'
"But we believe in a soon victory of strong and free Ukrainian people.
"Right now, Mykolaiv region is being under the constant attacks by Russian soldiers as they are trying to take over our city and region. Our Ukrainian soldiers and territorial defence are fighting back every day and night and protecting our city. We are standing strong and haven't let them occupy our region. Russian troops bombard the city with Grad rockets. There are casualties among the civilian population. The areas of Mykolaiv where our vineyards are located (near the village of Petrvo-Solonikha) and the vineyards of the village of Radsad (
below
) were also fired upon.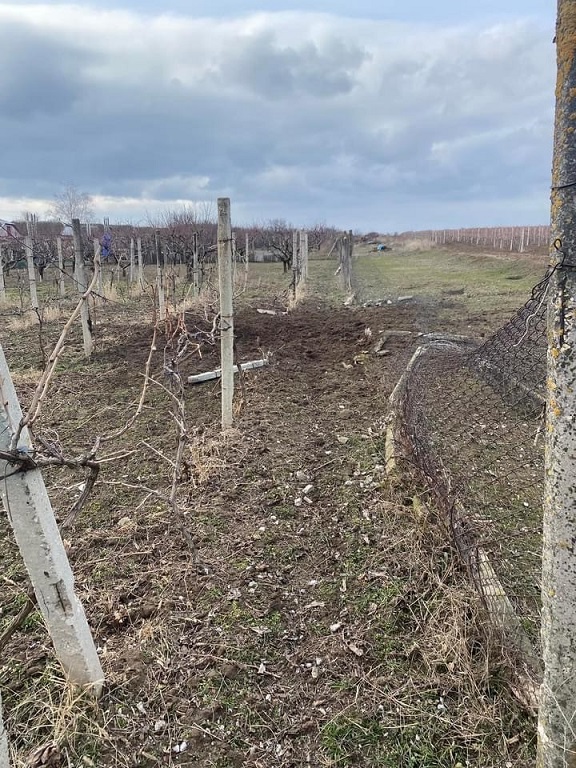 "As a result of the shelling, civilians were killed. There was also a missile attack on the port of Ochakov, where the Beykush winery is located.
"Part of the Kherson region is occupied by Russian troops, the fate of the wineries there – Prince Trubetskoy, Kurin, Belozerka, Tavria – is not known.
"In the Odessa region, the situation is calm but tense, as a Russian landing force is expected to invade at any moment.
'Everyone is united'
"All contributions from our Craft Wine Association have been donated to the Ukrainian army and each craft winemaker and each civilian continues to donate to our army, volunteer and do everything that is possible to bring the victory closer. Everyone is united and helping each other, a lot of winemakers volunteered to join the Ukrainian army and territorial defence.
"But we also need your help. Our soldiers need more protection, like bulletproof vests, helmets, boots, night vision goggles etc, and our civilians who have been under attack for 14 days need humanitarian supplies."
Odesa
Odesa, which borders Moldova and Romania, is also part of the Black Sea region, neighbours Mykolaiv and is preparing for an invasion. Currently the country's largest wine area with almost 50% of the vines, Odesa is home to wine brands such as Shabo, which produces more than 50 million bottles of wine a year and 80 different lines. More than 5 million litres of wine are thought to be stored in oak barrels and stainless-steel tanks in the winery, which was built on the foundations of a winery created by Swiss settlers in 1822.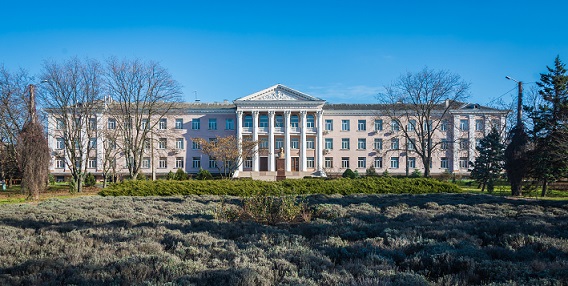 Odesa is also home to the country's leading experimental viticulture and winemaking institution, the Vasily Egorovich Tairov Institute of Viticulture and Winemaking (
above
). The institute, founded in 1905, has more than 700 varieties under study. It has also created more than 130 varieties of grapevines, 112 clones of 52 varieties, and has more than 15,000 seedlings in its hybrid programme – crossings of mostly indigenous grapes.
It's deputy director for research, Dr Nina Muljukina, told
Canopy
last week: "Dr Irina Kovalova (the institute's director), her family and our colleagues from Tairov Institute are OK. There are now strong battles in Odesa region, but the Shabo and Tairov vineyards are not damaged."
During the Second World War the institute, on the bank of the Sukhoi estuary, lost valuable equipment, a new collection of grape varieties, significant areas of mother rootstocks, a network of grape nurseries, and the production of grafted grape seedlings ceased. The institute's archives also state: "Many scientists did not return from the war."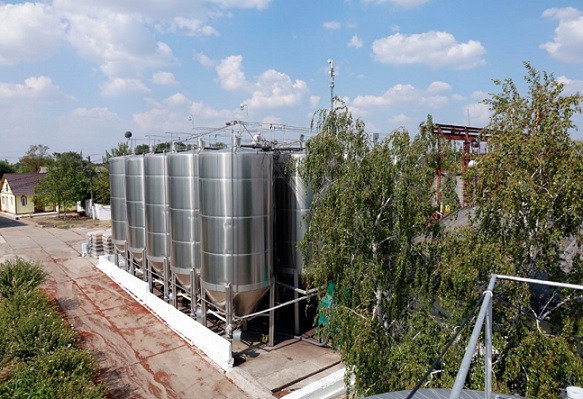 At Vinkhol Oksamytne (
above
), which has 540ha of vines in Odesa's Bolgrad district and produces 400,000 bottles of wine a year under the Tintarella, Villa Tinta, Vinkhol and Odesa Black brand names, co-owner Kostiantyn Tintulov told me last week: "As for now, our vineyards and winery are safe. Still there were explosions and rocket shots about 40km from our vineyards. People have died there and there are injured.
"Wine production and selling in Ukraine has stopped because during the military stance any alcohol is restricted from selling."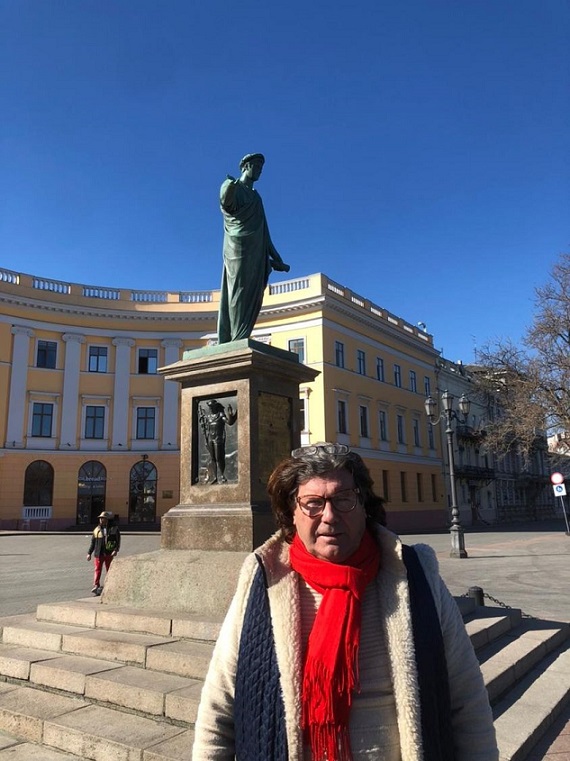 The main symbol of Odesa is a statue of a Frenchman, the Duke of Richelieu – Armand Emmanuel Sophie Septemanie du Plessis. There is also a street, a school, a park, a cinema complex, a brand of cognac, a sparkling wine, and an elephant in Odesa Zoo named after 'The Duke'. The city's most famous governor, he led a small seaside town to fame and prosperity in the early 19th century, and refused to leave when it was hit by a great plague.
Frenchman Christophe Lacarin – "a winemaker by vocation and perfumer by profession" – bought his first vineyards in Ukraine in 2005 and now has 40ha in Odesa's Belgorod-Dniester district. On his Facebook page he has said he is staying put, like The Duke. Christophe (
above
), who hails from Bordeaux, told the people of Odesa: "I stay with you".
Zakarpattia
Over to the west, near the borders with Romania, Hungary and Slovakia, is the Zakarpattia (Transcarpathian) region.
"My winery is in the safest place in Ukraine, near the border with Hungary," former tennis star turned wine producer Sergiy Stakhovsky told me. "I was able to finish pruning on my estate but, as the rest goes, it's very hard."
The 36-year-old four-time title winner, who retired from tennis after the Australian Open in January, has signed up for the military's reserves, despite not having any military experience.
But he said he knows how to use a gun and couldn't sit back and watch his fellow Ukrainians fleeing without helping them in some way.
"It makes a world of difference to our armed forces, I would say. Seeing that they're not left alone, at least."
Sergiy planted his vines near Muzhievo village, on the footsteps of the Carpathian Mountains, in 2015 and makes wines from Merlot, Saperavi, Traminer, Chardonnay, Riesling, Zweigelt, and Cabernet Sauvignon.
He said: "I think that the harvest of this year is gonna be predominantly lost… if there is any way EU wineries could set up a fund to support small and big producers financially or with technological improvements or renovations…"
At Fathers Wine, also in western Ukraine, they are bottling Molotov cocktails, sewing pillows and blankets, fabricating metal hedgehogs and streamers, collecting humanitarian aid for refugees, and preparing food for conscripts. "We are doing, and will do everything necessary, to win our country," owner Oksana Buyachok told
Wine Business Monthly
.
Chernihiv
'Now the winery lives one day at a time'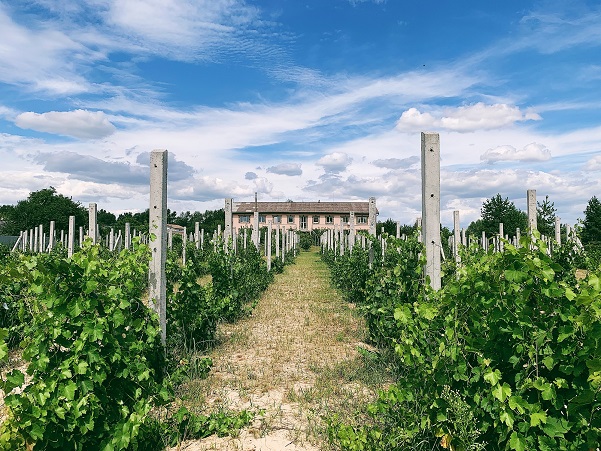 One of the few wineries north of Kyiv, near the Belarus border, is Vinoman. Founded in the Chernihiv region in 2014 by two winemakers, Borys Slaboshevsky and Serhiy Zolotar, it produces 7,000L of wine a year from grape varieties such as Chardonnay, Sauvignon Blanc, Gewürztraminer, Pinot Noir, Merlot, and Cabernet Sauvignon. The winery told me in an email last week: "We are normal, thank you for worrying about us.
"We are in a terrible situation; our city is a battlefield. The army has been holding back the enemy for the sixth day so as not to let him into the city.
"The city suffers a lot, there is a lot of destruction, people are in a panic.
"As for our winery, we pray every day that it stays safe and sound. Vinoman, the only winery in the north of Ukraine, is young but already well-known and well-established in our country. We love wine, we love creating it, we want to take part in international competitions… we believe it will work!
"In the north we have a small covered vineyard, at the moment neither the vineyard nor the cellar has been damaged. Very soon work will begin in the vineyard for vintage 2022. We pray it is able to take place. But we don't know what will happen tomorrow. Now the winery lives one day at a time.
"Sales of wines have been stopped, due to the inability to deliver it anywhere. The city is surrounded, almost all entrances to the city are destroyed. But we believe that logistics will recover.
"Wines that are in barrels need bottles for bottling, we don't have enough for everything ... we will be grateful for any help."
'They won't give up now'
The mood of many winemakers seems to be one of defiance, underpinned by a hope that they will be able to return to their trade and peace.
The trade body Wines of Ukraine is still due to make its debut at ProWein, in Düsseldorf, Germany, May 15-17.
"For the last eight years the winemakers of the mainland of Ukraine have done an incredible job and they won't give up now," Victoria Agromakova, CEO of Wine&Spirits Ukraine, told
euronews
last week.
The latest data available from the International Organization of Vine and Wine shows the country produced 364,600 tons of grapes and 26,153,033 gallons of wine in 2019. About a third of its exported wine is thought to be sparkling.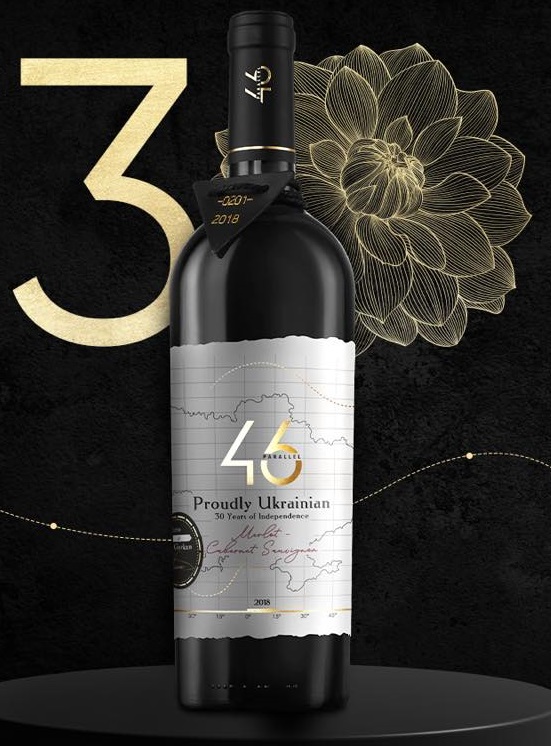 The idea behind the 46 Parallel Wine Group, founded by Anna and Taras Gorkun, is to source top quality grapes from the Odesa, Kherson and Mykolayiv regions and make sparkling and still wines in Odesavinprom and Vintrest in the Odesa region. The company's credo is 'Proudly Ukrainian'.
We tried to reach Anna, CEO and owner of 46 Parallel Wine Group, but couldn't get through.
When they launched their limited-edition Proudly Ukrainian Merlot-Cabernet Sauvignon blend last year to mark the 30th anniversary of Ukraine's independence, she said: "We create our wines with pride for Ukraine. We are sincerely proud that our company is developing on independent Ukrainian soil. We celebrate 30 years of independence with a limited collection of Proudly Ukrainian wines, to which we express our sincere gratitude to all those who are building a strong, free, successful Ukraine."