The wine industry is remarkably resilient. The crisis brought on by Covid-19 has forced many wine businesses to rethink their strategies and several have come up with very creative solutions.
Here are two examples from France:
With large gatherings ruled out for now in France, Burgundy's
Château du Clos de Vougeot
has developed two new dining experiences. The château, which specialised exclusively in large receptions, banquets and weddings, has opened a private dining room in its Renaissance wing for lunch six days a week. 'La Table de Léonce' – a degustation-lunch with an authentic Burgundy flavour – was created as a tribute to the man responsible for restoring the château, Léonce Bocquet (owner of the Chateau from 1889 to 1913). Price for this experience is €75 for a tour followed by four wines and lunch or €105 for six wines, including two Grand Crus.
Clos de Vougeot, which is the headquarters of the Climats of Burgundy World Heritage Site and home to the Confrérie des Chevaliers du Tastevin, has also opened the dining room and its medieval vat house for dinners on Thursday, Friday and Saturday evenings, with the menus conceived and prepared by the château's new chef, Stéphane Ory (
above
) who trained in some of Paris' most prestigious three-star establishments, including Chez Prunier, Le Taillevent, Le Café Jamin and Pré Catelan. Prices for the 'soir d'été au Clos de Vougeot' experience are €145 for five courses and five wines or €195 for five courses and five wines, including two Grand Crus.
Historic Champagne house
Philipponnat
is developing an online sales portal, which it aims to launch this autumn. However, it started selling direct to consumers at the end of May through telephone calls and emails after seeing how well its online customers were doing during lockdown. "We had been pondering it for some time, and the virus was the trigger," confirmed Charles Philipponnat, president.
'Recovery is more likely to be a Nike swoosh'
Wine businesses need to be resourceful and resilient as global wine sales are likely to drop by up to 13.6% during 2020, according to IWSR – with restaurant and cellar door trade hit heaviest. The drinks research body also believes the industry may not reach 2019 levels until after 2024. It forecasts compound annual growth rates (CAGR) for wine to be down 0.9% between 2019 and 2024.
Soft performances across pivotal markets such as the US, Italy, Germany, France and China will prevent the category from recovering the losses incurred during the pandemic, according to IWSR chief executive Mark Meek. Speaking at a joint press conference organised by IWSR and Vinexpo, he warned the downturn would be more serious than the global economic crisis of 2008 and predicted that post-Covid, the recovery is more likely to be a "Nike swoosh" than V-shaped. 
"The economic impacts on employment and disposable income means it will take longer for the world to recover," he said.
He also pointed out that the problems facing the wine industry before the pandemic outbreak have not gone away. Tariffs, trade frictions, Brexit, disruption in Hong Kong and other political issues – as well as climate change – will return to hamper the industry's growth, he predicted. 
"Because of the crisis, a lot of us seem to have forgotten that the world was a pretty challenging place before the crisis," he said. "None of these issues have gone away and, unfortunately, post-crisis, they will all come back."
The bright spots
One bright spot is
sparkling wine
, which is forecast to rebound stronger than still wine by 2024, as consumers increasingly shift to year-round consumption of fizz – and especially locally-produced sparkling wines.
"While we have seen sharp declines in the consumption of sparkling wine in 2020 in key markets such as Germany and Italy, we expect this category to rebound by 2024, with the exception of Champagne which we expect volumes to be flat over the next five years," Meek said.
Two markets with particularly good growth potential are Canada and the Netherlands. In Canada, sparkling wine is expected to grow +6% to 2024, thanks largely to Prosecco being drunk for everyday occasions. In the Netherlands, sales of Champagne, Prosecco and Cava are all expected to surpass 2019's levels as soon as 2021.
There is, however, a caveat. Another wave of coronavirus in the second half of the year could severely reduce the appetite for celebration.  
"It proves to be not a growth category but a relatively resilient one in our view," Meek stated.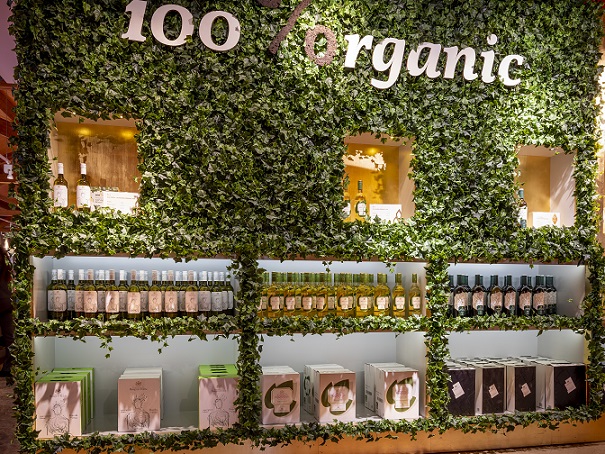 Another bright spot is
organic wine
. Sales of organic wines are expected to grow – albeit from a low base – by 8.8% CAGR to 2024. Organic's share of total wine currently sits at 2.75% and is expected to reach 3.4% by 2023.
The drivers are greater health consciousness, environmental awareness, and a general perception of higher quality, according to IWSR.
Trends which could aid future growth include:
Innovation – no-alcohol sparkling wine; wine in cans.
Premiumisation – to increase value if not volume.
New routes to market such as ecommerce.
Meek concluded: "If not already, wine producers and purveyors should start developing a comprehensive ecommerce and even direct-to-consumer strategy now. Consumer engagement via digital channels will take on new importance in the near term."