When Michel Roux Jr's Michelin-starred restaurant, Le Gavroche, replaced its 60-page paper wine list with an iPad, head sommelier Rémi Cousin had mixed feelings.
"I'm a bit old-fashioned; I like my paper wine list," he admits to
Canopy
.
It took him two to three weeks to get used to the iPad, but now he finds it "a lot clearer, more precise, and user-friendly". It also looks smarter than a wine list weighed down by Tippex covering sold-out bin numbers.
Le Gavroche, winner of the IWC's Wine List of the Year (Fine Dining), added the iPad when it reopened after lockdown.
Customers can select their favourite wine colour, then search by country, region, appellation and then size (glass, half-bottle, 75ml bottle, magnum, etc). They can also type into the search function if they know they want, say, a Chablis or Sancerre. There are details and tasting notes for each wine. If a guest is undecided, they can click on 'Our favourites' for inspiration. This section features special offers (where there is one bottle left or there is a damaged label) or there's a wine the team would like guests to discover. "These wines are discounted by a minimum of 50%," Rémi advises.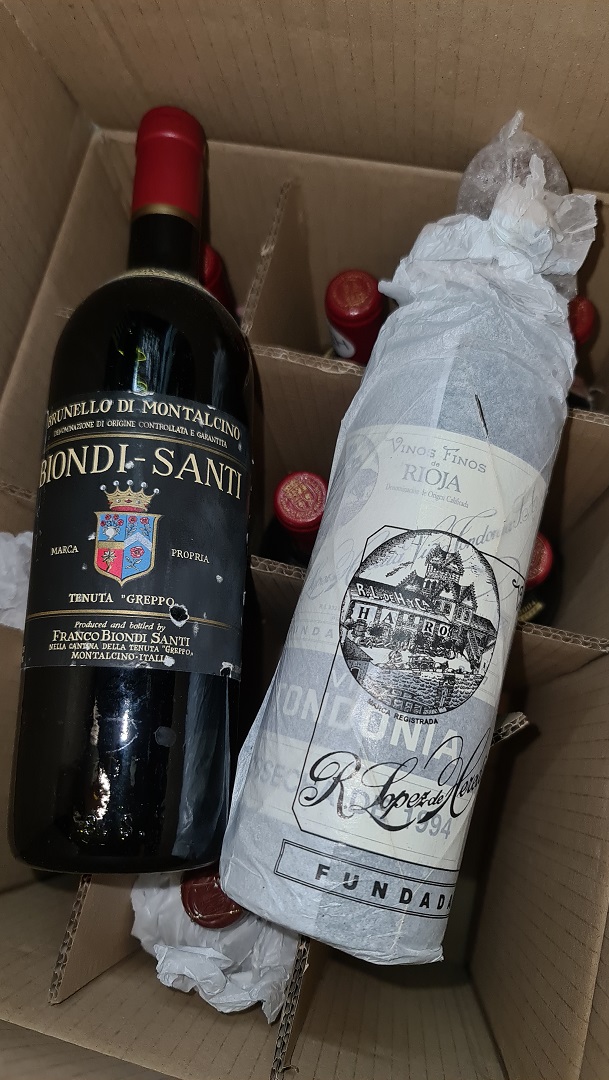 He stayed until 3am one day and 5am another, after a busy Saturday shift, to add another 200 wines to the iPad, bringing the total to more than 2,500. He tells me he still has another 100 wines to add. These include the latest additions to the cellar – these iconic wines from Italy and Spain (
above
).
Among the wines are about 100 offered in half-bottles – a selection that's increasing because guests are requesting this size.
"In the world of wine you never rest on your laurels, you always have to keep an eye open on new ideas, on technology, on guest approach – you cannot stay the same over and over again because then you never improve," he says.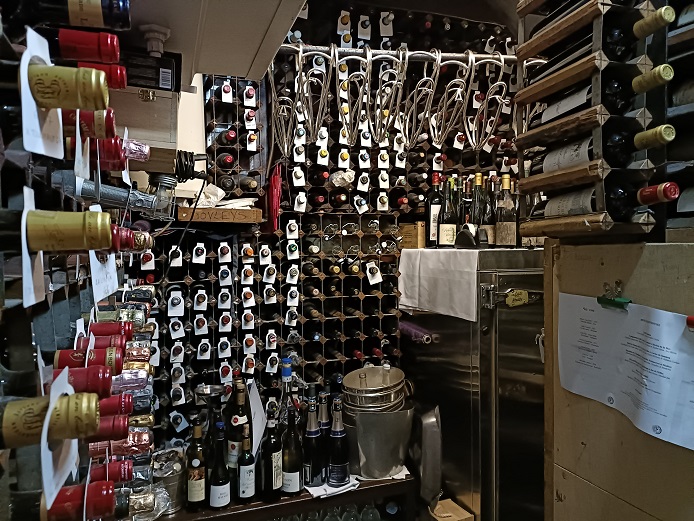 In the cramped cellar, Rémi still keeps one paper 'cellar book' showing the location of the extensive range of wines. It's dominated by iconic French wines – reds from Bordeaux, whites from Bourgogne and more than 300 Champagnes – as you would expect of a French restaurant. Flights of Domaine de la Romanée-Conti and up to ten vintages of first growth Bordeaux wines are among the treasures.
"But, myself, I really like Alsace, so we have a lot of wines from Alsace," Rémi reveals. "The sommelier workers have been able to advise on wine from other regions – with very good quality and pricing – so these are for the regular quests who want to discover something else. And I've added a little bit of wine from other regions in the world as well.
"On the paper wine list we used to have one page of white from countries outside France and three pages of reds, so I keep it that way. There is a corner in the cellar with all these wines and I don't extend it. If I want to add a wine from a country, I will sell out one or two wines from another country or region and leave the space."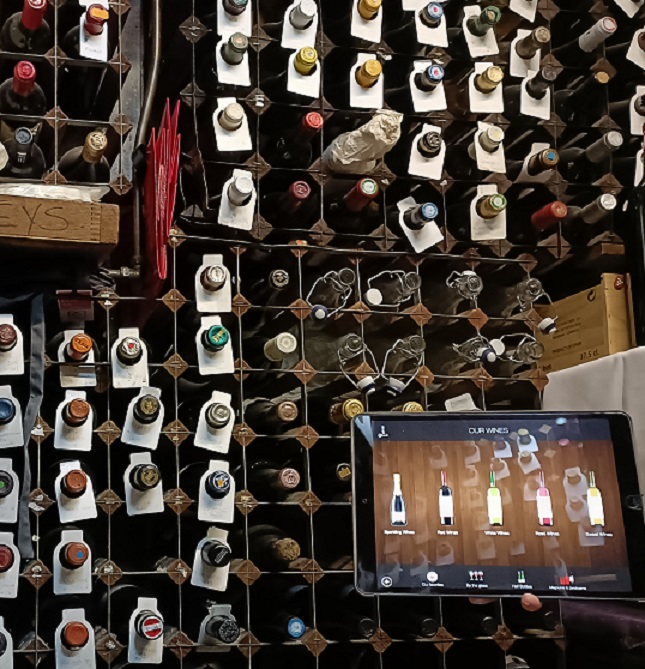 With the iPad (
pictured here in the cellar
), he can easily react to trends. For example, if magnums aren't selling, he can offer them by the glass or add them to the tasting menu (using a Coravin to dispense them).
"We used to sell more magnums, but I've noticed, since the biggest table is now six, we are not selling that many magnums, so what I do now is I offer them by the glass – including on the tasting menu. What I did before Christmas for Champagne is offer Taittinger Magnum 2008 at £40 by the glass."
As we discuss the new arrivals, Rémi, who begun working at Le Gavroche in 2016, outlines his buying philosophy: "When I started it was to follow the lead of the previous head sommelier, David Galetti, who knew the place upside down and was following the guidance of French restaurants, so 90-95% of the wine is French.
"So, the first couple of times when I put some wine from outside France on the list, Michel came to me and said: 'Very good buying, Rémi, but we don't sell much of this wine'."
However, he has doubled the number of Australian wines because he fell deeply "in love" with the country during three successive trips. "Every time I go it gets better and better, I can't believe it," he says.
"If I could, I would add more because there are a lot of really, really good wines in Australia."
He has also added sake after "very good feedback from the guests".
Many of the wines are exclusives, which he believes is "really important" because it gives you "a special position in the market". He expands: "You are recognised for that special contact with the producers."
Some of the leading French estates have been with the restaurant since Albert and Michel Roux Snr opened it in 1967 and, Rémi says, they have "privileged access" to these wines.
'That was one of those moments in life you will never forget'
He has added more wines under £100 and more wines at the higher end (£10,000-15,000) – so the result is a balanced selection. "That's something I learned when I started in the UK (in 2004) with master sommeliers like Gérard Basset and Xavier Rousset. Your price range has to be balanced – you can't put one wine under £100 and the rest over £1,000."
Last year he sold a Chateau d'Yquem 1849 (recorked in 1998) for £22,000. "That was one of those moments in life you will never forget," he says.
It meant more to him because it was a Château D'Yquem from 1988 that lured him from the kitchen and set him on the road to becoming one of the UK's leading sommeliers. "When I put it to my lips I tasted nectar," he recalls.
Now he is looking for another expensive wine. He tells me: "I'd like to put something at £25,000 or £30,000 – but I want to choose the wine for it; I want to make sure this is the bottle that will sell even if I'm not here to sell it and the guest will be like, 'I want this wine, I know it's a good price, even though it's £25,000 or £30,000'. My mind needs to be clear and relaxed that the wine will be good. So, I don't want to choose any wine – I want to choose THE wine. I don't know yet which one but… It might not happen in the next two or three months, but it will happen."