Bordeaux winemaker Hervé Lhuillier's new releases, from the 2018 vintage, are his first to have been produced using a densimetric sorting table, programmed to select grapes based on their density, and therefore ripeness.
The Bordeaux Supérieur producer was one of the ten early adopters of the Bucher Vaslin version, launched in 2017, in Bordeaux. Now there are an estimated 50 producers in Bordeaux plus another 20 elsewhere, including in the USA, China and Chile.
The machine works by swiftly moving grapes through water which has been treated with a sugar solution of a certain density. Ripe fruit sinks to the bottom and is then lifted out of the bath and gently drained. Unripe grapes, which have lower density, simply float and are removed along with twigs and leaves. The density is adjusted according to grape variety and ripeness required.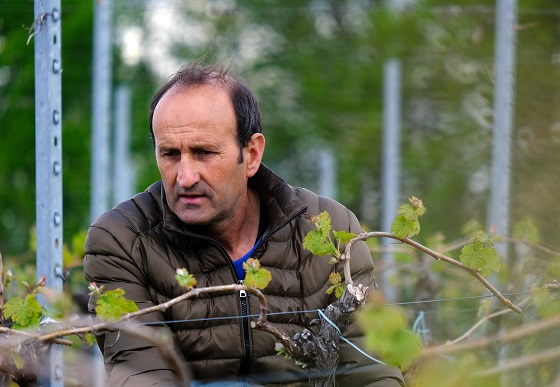 Seeing this as an opportunity to further perfect his precise approach to grape selection at Château Fleur Haut Gaussens in Vérac, near Fronsac, Lhuillier (
above
) rented a densimetric sorting table as a trial for the 2018 vintage. The results were so successful he invested in his own €32,000 machine for subsequent vintages. The machine enables Lhuillier to achieve precision grape selection at a fraction of the cost of other technologies such as optical sorting machines.
It also saves on labour costs.
"The logistics of the reception of the grapes remain more or less the same," Lhuillier tells me. "The size of the reception line is more compact, and requires fewer people." The only additional measure is: "A change of water every four hours with adjustment of the solution according to grape variety."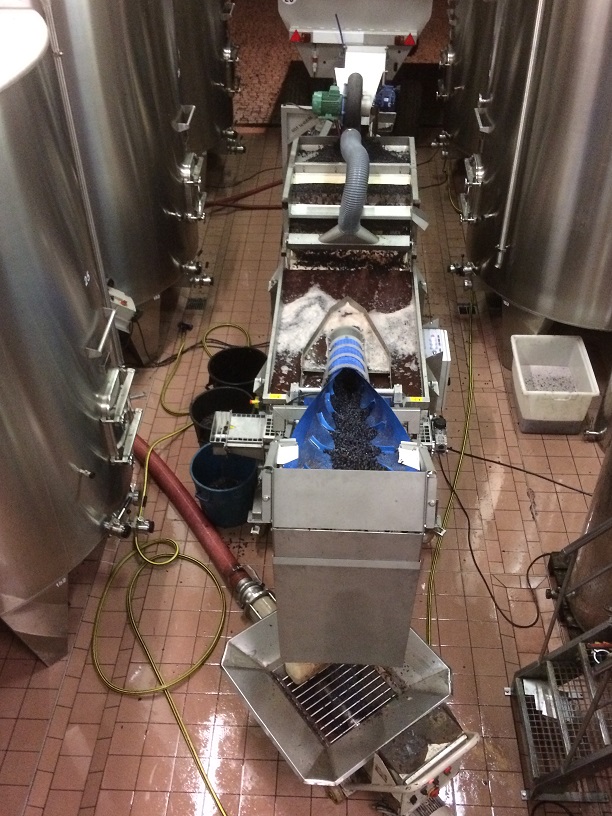 Before the densimetric sorting table arrived, the grapes would be sorted by the harvesting machine, then on a vibrating table with two people eliminating MOG, and then on a Vaucher-Beguet Mistral sorting table, with two to four people doing the final selection.
Now the reception starts on a vibrating table which drains the juice and eliminates some of the waste. From the vibrating table, the destemmed grapes go into the densimetric bath for automatic sorting.
Speaking about the impact of the new system on the wines, Lhuillier says: "For the 2018 vintage, use of the machine has resulted in a marked quality increase, as the grapes used are selected from the heart of the harvest... This new technology allows us to fine-tune our approach and to create wines which interpret the vintage even more accurately."
He lists the benefits as:
Homogeneity of the berries going into the stainless-steel tanks;
Gentle cleaning of the berries;
Elimination of all waste from the must;
And more consistency of quality, structure, fruit, and balance in the wines.
Another benefit is that the sugar solution can be tweaked according to the requirements of the vintage. At the château, there are generally two or three inspections of each plot within the 40ha estate and each of the 27 parcels of Merlot, Malbec, Cabernet Franc, Cabernet Sauvignon and Sauvignon Blanc, and also of each micro-plot. "With the pre-harvest analyses of the berries, we have an overall map of the quality and any lack in each plot in terms of acidity, pH, etc, before the harvests, with the densimetric bath we can adjust the dosage of the solution based on these initial assessments of the harvest."
I wondered if the sugar solution washed away native yeasts. Lhuillier points out: "They spend less than 10 seconds in this water and, so far, I haven't noticed a significant change in the indigenous yeasts between before and now. But we'll see with the complex 2021 vintage!"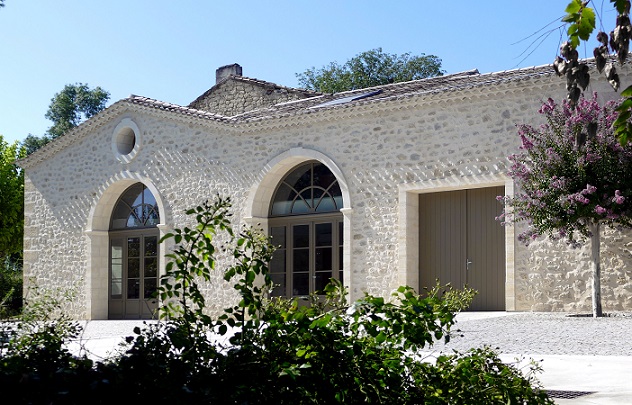 Château Fleur Haut Gaussens produces about 250,000 bottles of wine annually. Its first wines made using the new densimetric sorting table include:
La Viminière 2018 (100% Malbec)
La Bergeronnette 2018 (100% Cabernet Franc)
Château Fleur Haut Gaussens 2018 (85% Merlot, 5% Cabernet Sauvignon, 5% Cabernet Franc, 5% Malbec)
Grand Vin 2018 (equal parts Merlot, Cabernet Franc and Malbec)