Constellation Brands has formed a multi-year, multimillion-dollar partnership with food-and-travel content producer Tastemade.
The move sees Constellation, which owns Robert Mondavi Winery, The Prisoner Wine Company (
below
), To Kalon Vineyard Company, Ruffino Estates, and Lingua Franca, attempting to woo 'new and diverse consumers' in the face of declining revenue from its wine brands. According to its 2022 annual report, wine only made up 20.6% of its consolidated net sales for the year, down from 25.6% the year before. Additionally, net sales of wine fell from $2.2 billion in 2021 to $1.8 billion in 2022.
And for the three months ended in November, Constellation's net wine sales decreased 7% year on year from $506.2m to $470.5m.
Meanwhile, interest in streaming channels continues to gain traction. The two companies plan to create a slew of content to feed ad-supported streaming platforms and "to drive consumer engagement globally".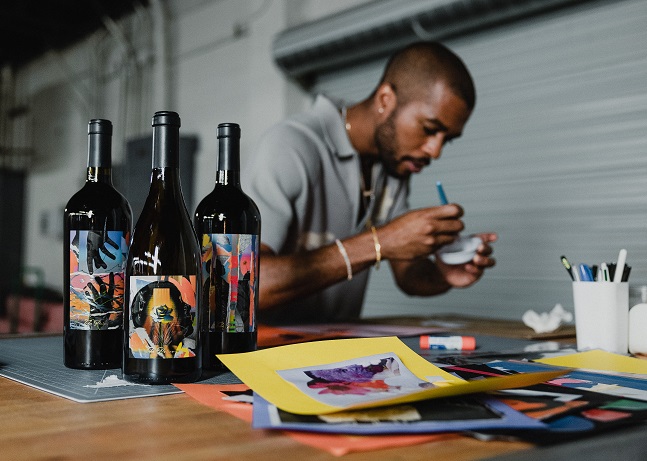 "The wine category is not growing very robustly in large part because the wine industry hasn't done a particularly good job at engaging younger, multicultural consumers," said Robert Hanson, president of Constellation's wine and spirits division.
"This partnership enables us to engage younger consumers in ways that they expect to be engaged in today."
'This partnership enables us to engage younger consumers in ways that they expect to be engaged in today'
He hopes that through the partnership the brands will broaden their appeal with "culturally relevant", "farm-to-bottle" stories and perhaps even go "viral".
California-based Tastemade, whose partners have included PepsiCo, Honda and Walmart, aims to create a new slate of original series "that break through, inspire, and advance global wine and spirits culture with innovative storytelling formats spanning native social video and streaming television, as well as brand experiences", according to a press statement.
The partnership builds on a prior deal between the two for videos for social media to attract Generation Z and millennial consumers of drinking age.
As well as continuing to create such branded videos for social media, the deal includes the creation and sale of original series to outside streamers like Netflix or Hulu, and the development of original shows for Tastemade's own streaming channel. The first series from the partnership, Street Somm, is currently in development and is expected to premiere towards the end of the year on Tastemade's streaming channel. In each episode, the Street Somm travels to a new US city and teams up with a local to eat and challenge preconceived notions about wine and food pairings.
Here is a teaser the company produced
Hanson says the "bold and innovative partnership with Tastemade… will bring new and diverse consumers into the category.
"Consumers today are in the driver's seat and choose to engage with brands that not only deliver high quality, great tasting wines and spirits, but exciting and engaging experiences across modern channels. Our collaboration with Tastemade accelerates our consumer-obsessed strategy through rich storytelling, dynamic talent partnerships, native social video content and authentic consumer engagement moments that we anticipate will win with audiences around the world."
Tastemade's co-founder and CEO, Larry Fitzgibbon, commented: "We're thrilled to be expanding our partnership with the Constellation Brands Wine & Spirits team to leverage our expertise to create a content studio that inspires culture, audiences, and impact around wine and spirits."
Constellation says the venture will be "nimble and at massive scale" due to its global portfolio reach and Tastemade's existing global platform, which claims a global audience of more than 300 million monthly viewers on all major digital, mobile, and streaming television platforms.
Fitzgibbon said viewers of the Tastemade cooking shows often search for the products that are featured. "A meaningful percentage, like more than half of the consumers who watch us on streaming, seek out additional information," he stated.