At last, some good news for the UK's royal family.
Yes, the Royal Collection Trust, a department of the Royal Household, has released a special edition English sparkling wine in celebration of Queen Elizabeth II's Platinum Jubilee, which marks the 70th anniversary of her accession to the throne.
What sort of wine is it?
A vintage sparkling wine. A classic blend of 50% Chardonnay, 40% Pinot Noir and 10% Pinot Meunier from the 2016 vintage. Made from largely Burgundian clones from leading English wine producer Gusbourne's vineyards in Kent and West Sussex, in southeast England. Gusbourne has 60ha in Appledore, Kent, and 30ha next to the historic Goodwood Estate in West Sussex.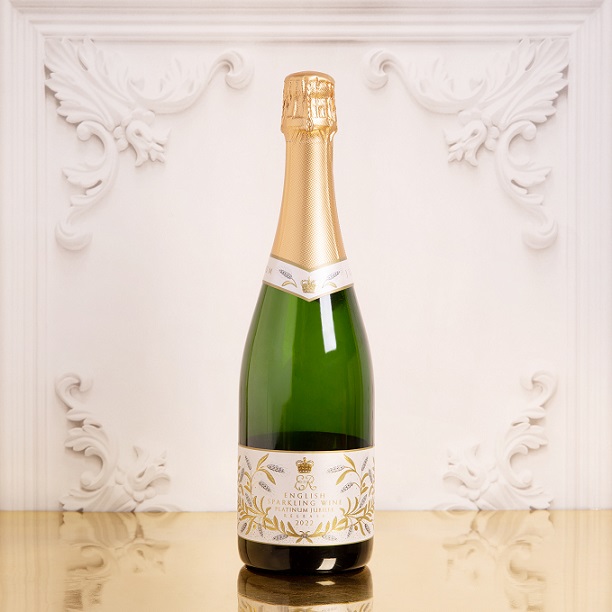 Is the wine any good?
I've yet to taste a wine from Gusbourne that I didn't like. The winemaker, Charlie Holland, is one of the best in England. And Gusbourne, which is two-thirds owned by international businessman, philanthropist, author and pollster Lord Ashcroft, was chosen from a shortlist of suppliers recommended by experts, partly on account of their ability to produce a large enough volume of wine to meet expected demand. A final choice was then made through a series of blind tastings.
What's Charlie's style?
He makes approachable and balanced sparkling wines using Chardonnay for structure, Pinot Noir for body and depth, and Pinot Meunier for floral and additional fruity notes.
He likes to work with handpicked grapes that are gently pressed in whole bunches, with the juice naturally settled for 24-36 hours.
Most of the fermentation takes place in temperature-controlled stainless-steel tanks using a tried-and-tested commercial yeast. With the temperature maintained at 18-20°C, the first fermentation lasts about 10 days.
A small percentage of the juice is fermented in used oak barrels to add complexity to the blend.
This is England, so most of the base wines are inoculated for malolactic conversion.
Charlie is a perfectionist, so there will be lots of tasting, testing, and refining before the wines are blended and bottled.
After adding the liqueur de tirage, the wine spends 36 months ageing on lees until disgorgement.
The Platinum Jubilee Special Edition English Sparkling Wine, to give its full name, is gold in colour with aromas of rich and honeyed citrus fruit, white peach and hints of sweet spices.
It sounds similar to Gusbourne's Brut Reserve 2016.
It's the same price, too – £39. I asked them what the difference was but suppliers to the Queen are obliged to stay tight-lipped. All I know is the blends are slightly different. Gusbourne's Brut Reserve 2016 contains 40% Chardonnay, 33% Pinot Meunier, and 27% Pinot Noir.
Why does the blend not include grapes from the vineyard in Windsor Great Park, near the Queen's castle?
It's only 3ha in size and not capable of producing "a large enough volume of wine to meet expected demand".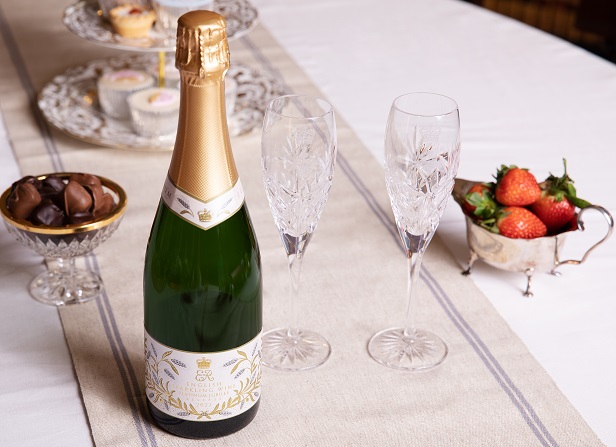 Was Her Majesty involved at any stage – such as blending?
The Palace wouldn't tell me. They said: "We would not comment on this, but Her Majesty is aware of all the activities of the Royal Collection Trust."
What about the Duchess of Cornwall? Camilla has been president of WineGB, the national association for the English and Welsh wine industry, since 2011 and loves wine.
What do you think they said?
"We wouldn't comment on this."
Correct.
Did they tell you anything about the fancy label?
Yes, it was inspired by the gold embroidery on Her Majesty's Robe of Estate, worn on the Coronation Day, June 2, 1953. It shows a crowned EIIR cypher surrounded by golden olive leaves and ears of wheat – which symbolise peace and plenty.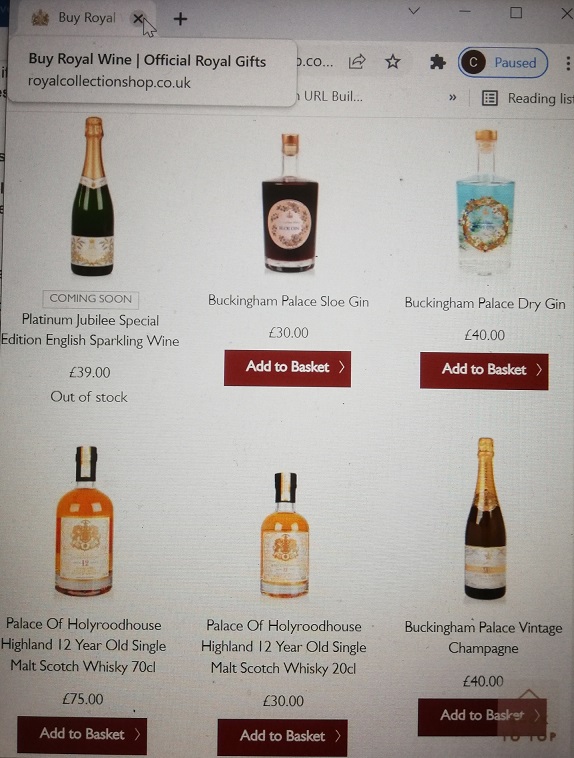 How's the marketing going?
I'm told the wine has been selling "very well" since its launch earlier this month and today the
website
says it's out of stock (
above
). People are also buying the British-made hand-cut flute glasses, which are engraved with an emblem depicting the national flowers of the United Kingdom. Each pair of glasses, presented in a satin-lined gift box, sells for £120.
Will sales help the Queen's son, Prince Andrew, to fund his financial settlement with Virginia Giuffre?
All profits from sales of the sparkling wine and glasses are going to The Royal Collection Trust, a registered charity. The charity, according to a statement, will use the money to "help fund the care and conservation of the Royal Collection, and the promotion of access and enjoyment of the Collection through exhibitions, publications, loans and educational programmes".
Will you be buying a bottle for the long Platinum Jubilee weekend (June 2-5)?
I'm tempted. The wine is said to pair well with some of my favourite English foods – mature cheddar, crab, and fish and chips.
Where can I get it?
As the website says it's currently out of stock, you could try the Royal Collection Trust shops in London, Windsor and Edinburgh. Online, you may have to settle for something from the range of Buckingham Palace branded wines, including a vintage Champagne (available but £1 dearer), a Bordeaux red and white, a Tokaji aszu, and a Port.