Three up-and-coming winemakers – Ben McNab, Ben Tombs and Peter Russell – have reached the final of the New Zealand Young Winemaker of the Year competition, which is designed to help the next generation of winemaking talent to grow, develop and advance their careers.
As part of their regional finals, they had to give short speeches on subjects as diverse as subregion branding, SO2 and organic wines.
Ahead of the national final in Hawke's Bay on November 6, we thought it would be interesting to see what they have to say – and what we may be able to learn from young brains. Here are lightly edited versions of their speeches.
Peter Russell: 1.2, 0.8 and the horror of a 0.4!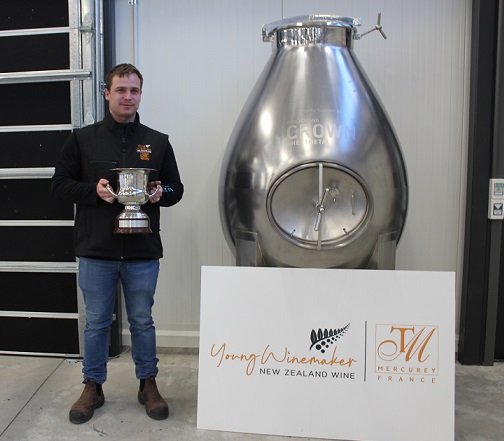 From a farming family, Peter grew up in Manawatu with sheep, beef, deer and dairy farming. Since leaving the Manawatu in 2010 to study the Bachelor of Viticulture and Oenology at Lincoln, he has found himself immersed in an industry full of innovation and passionate people. After graduating, he spent time in France and the USA before finding work at some of the best wineries Marlborough. Peter is currently production winemaker at Matua.
Here, he ponders the use of molecular SO2 in an age when screwcaps and sterile filtration are common.
"Here in Marlborough we are very fortunate to have Sauvignon Blanc as our major grape variety, and we predominantly make this in a style naturally high in acid, which lends itself perfectly for early bottling and, of course, early consumption by our beloved consumers!
"So, do the seemingly small and ambiguous numbers of 1.2, 0.8 still deserve the reverence they once held in the past?
"Well, firstly we must explain these numbers just a little…
"These are a measure of the molecular Sulphur which is directly influenced by the pH, or the strength of the acidity, and the free or unbound Sulphur in a wine. The higher the molecular Sulphur, the greater protection the wine has against microbes and spoilage due to oxidation.
"But... we live in a world where the weird can be wonderful and the different can become normal very quickly. As an example, we just have to look at the natural and alternative wine styles which have had significant market growth in recent years.
"So, does this and those advances to filtration and bottling mean molecular Sulphur is a thing of the past?
"NO, it does not!
"Here in Marlborough, if not New Zealand as a whole, we have embraced these advances alongside molecular Sulphur to produce wines which are characteristically vibrant, fresh, dependable and, of course, free from fault.
"A key tool to this has been the appropriate use of molecular Sulphur, which, yes, may be easy with our acid-driven Sauvignon Blancs, but those varieties and styles with less acid must maintain a molecular Sulphur of 0.6 as a minimum gold standard!
"So, yes, there are some wonderful wines being produced that have a certain disregard for molecular Sulphur, but we, as winemakers in Marlborough, must be using all of the tools available to us to produce wines of exceptional quality and reliability as we have done in the past."
Ben Tombs: On building a subregion's identity
'The diversity amongst our subregions is also one of our greatest strengths and we should embrace that'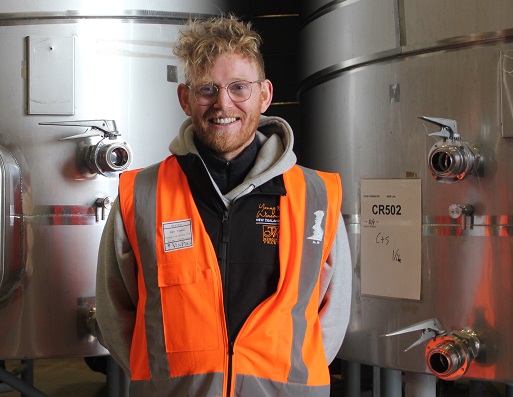 After finishing high school in Blenheim, Ben began his journey into wine at Wither Hills Winery. The thirst for knowledge led him to Hawke's Bay where he completed his Bachelor of Wine Science at Eastern Institute of Technology. Since then, he has now completed 14 vintages spanning New Zealand, France, Australia and the USA and now resides in the Gibbston where he has been the assistant winemaker at Peregrine Wines in Central Otago since 2017.
Here, he discusses subregional branding. Would it confuse or interest consumers?
"With every season we understand our vineyards a little bit more. Roots are exploring deeper into bedrock, now expressing more site than clone. As producers we're increasingly becoming more in tune with our place, adapting to seasonal variations, fine tuning the craft. Differentiations between sites and in turn subregions are therefore becoming more distinguished. We're passionate about our place, so want to market that to our customers.
"But we also have to be careful on how we market this, especially on our labels. It's all only relevant if it's to the appropriate market segment. Targeting a single-vineyard Bendigo to the novice consumer just unlocking the brilliance of New Zealand Pinot can easily lead to confusion. Perhaps brand Central Otago can be much stronger here, especially within our foreign markets.
"The reality is, a large percentage of wine consumers are still just learning about our neat little place in the world.
"And as the exposure and identity of our wine regions continue to build, perhaps it's more important to maintain this momentum, keep our identity in the forefront, not further fraction it off or distort it. Especially in light of the current tougher economic times, as consumers are resorting back to the good old faithful Marlborough Sav and, to a lesser extent, Central Pinot. These brands are strong, these are wines they know.
"But there is a niche market catered for subregional denomination on our labels, and more too single vineyards, from Clayvin to Calvert, Gimblett Gravels to Gibbston's Glenlee. A hype is created. There's the desire to connect with a wine's ethos. Customers are becoming more educated, there is more appeal to seek out unique and interesting wines and also the origin, its provenance.
"The story of subregional and site variation is a great means to engage and excite the inquisitive wine connoisseur, sommelier and wine writer, it keeps them interested. The more they understand the story of our place and region, the deeper the connection and more value they form with our wines.
"So, I think the diversity amongst our subregions is also one of our greatest strengths and we should embrace that. Collectively, our unique, diverse subregions build a stronger brand together. It gives us as a region a greater number of diversified offerings for every type of customer. But if we're stating it on the label, we should understand the importance of why it's there, what it means. Making sure it portrays a clear picture to its market. The geographical indicator or place stated is important, therefore the integrity and quality should be upheld.
"Subregional importance is only going to become more and more relevant so it's imperative we continue building our own individual and collective identities as a subregion and as a region, to send a clear, strong message of quality to the varying market segments that define us for the future."
Ben McNab: Drink organic
'Be inspired by organic wine'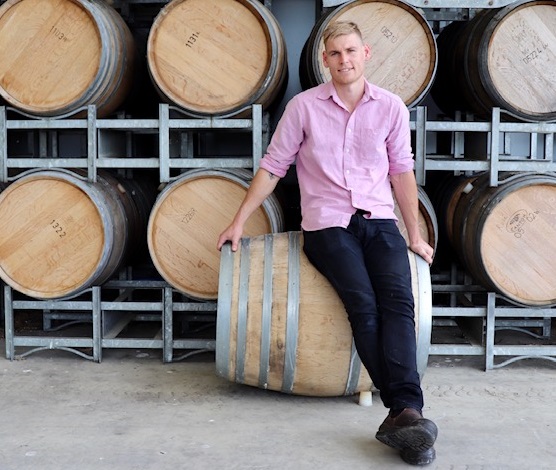 Ben, a veteran of 11 vintages, is currently an assistant winemaker at Matahiwi Estate in the Wairarapa.
Here are his views on organic farming:

"While we battle 2020 and the challenges presented, there is a clear reminder that our health and the health of those we care about is precious. A reminder that our choices have impact on today and our future.
"My best friend Erik runs a vineyard management company. Behind the scenes, from dawn to dusk, Erik's hands are responsible for growing some of the best fruit that contributes to iconic wines. I mention this because, like some of your friends and family – and some of you – these are the people who work hands-on with pesticides.
"Pesticide residue in wine is a consequence of conventional production and whilst there is debate suggesting concentrations of pesticide found in wine are low enough to be benign – it is fact that the residual chemicals, such as Glyphosate, are linked to medical conditions from Parkinson's to infertility to cancer. These chemicals manifest slowly over time and damage the cellular systems in the body. The more contact we have, the greater the risk.
"Pro conventional growers and winemakers will debate that synthetic pesticides like Glyphosate are no more harmful than natural chemicals used in organics.
"However, a recent study of 92 wines found there were 33 various pesticides commonly detected. 84 of these wines contained up to 13 different pesticides.
"In this study, there were six organic wines. All 6 contained just two residues – sulphur and copper, both natural.
"The more research you do, the clearer the facts are: organic wine has less pesticide residue, any of which must be natural.
"Residual studies aside, it is not just the consumers who are impacted by pesticide. Behind every conventional wine there are people like Erik who work with much higher concentrations on a frequent basis, taking health risks to create incredible, but non-organic, wine.
"Therefore, I encourage you to drink organic.
"Be inspired by organic wine. Organic producers are the Kaitiakitanga of New Zealand. These producers strive to enliven their ecosystem, build healthy soil, encourage biodiversity and maintain standards of excellence with organic farming. They are rewarded with high quality fruit that reflects the balance and health of the vines, giving true identity to the resulting wine. We are rewarded as consumers with a reliable, safe product.
"7% of New Zealand producers are certified organic, we have 93% yet to convert. Drink organic and push New Zealand wine into a class of its own, setting a global precedent for a standard of excellence that expands beyond sustainability and ensures the health of people and the environment. Synthetic free. It is up to us to make the tough choices that will shape the future of New Zealand wine and leave our home better than we found it for our children."
The winner of the national final will be crowned Tonnellerie de Mercurey NZ Young Winemaker of the Year 2020, with the sponsor providing a trip to Burgundy so the winner can learn about the barrel-making process from start to finish, by visiting the forest where the oak is grown as well as the cooperage itself.This year's winner will be announced at an awards dinner in Hawke's Bay on Friday, November 6 following the competition during the same day.
Bonus thoughts
There were two other speeches in the regional finals which we found interesting.
'All these inputs, for a naturally forming and harmless by-product, just seems unnecessary'
Alun Kilby: In praise of wine diamonds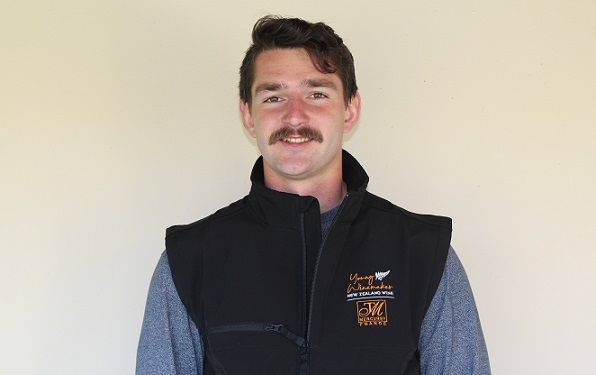 'Diamonds, a woman's best friend.' It's a phrase often used for selling expensive rocks to unsuspecting males trying to please their significant other.
However, I feel like we can bring a new light to this.
With a simple exchange of words to help the consumer come to terms with those soft little acid structures, sometimes found deposited at the bottom of the wine bottle.
'Wine Crystals, everyone's best friend' – catchy, right?
What is not to like? Why have marketers not jumped at the chance to promote wine with tartrates?
I believe the consumer has not been educated around the harmless science (but potentially harmful process that it is) of cold stability.
Let's take a moment to fill you all in on cold stability and wine crystals.
Wine crystals form when wine is subject to cold temperatures (think of a 4-degree fridge) for an extended period. Over this time, naturally produced tartaric acid precipitates out in the form of potassium bitartrate – or, in layman's terms, Cream of Tartar – and forms crystals.
As a way of preventing this and making your wine aesthetically pleasing, winemakers can chill the wine down to sub-zero temperatures and 'seed' the tank with Cream of Tartar, speeding up precipitation, and with a little bit of scientific magic, drops the unstable potassium bitartrate out before the wine is bottled.
Now, as I mentioned earlier, this can pose a significant health and safety issue. The most predominant being the formation of ice due to the temperature the tank would be set at. I think I can safely say that no one wants to be hit by ice falling from 8m!
Other issues surrounding cold stabilising include significant power requirements, harsh cleaning products, water use and time. All these inputs, for a naturally forming and harmless by-product, just seems unnecessary.
So, how can we educate the consumers on crystals?
Talk about it. All the time. At every given opportunity.
With the many forms of social media platforms to utilise, getting a new trend across to millions of viewers happens regularly. It will just require the wine industry to get out there and exploit those areas of the media, and not limit themselves to wine industry focused channels.
Explain the harmlessness of potassium bitartrate and even emphasise an 'enhanced quality' spin on the idea, less manipulation and additives used.
A prime example of introducing trends is how recently the term 'clean wine' has been thrown around, particularly by certain celebrities. Now, I'm not saying I endorse their approach, but how they have marketed and talked about their product is a perfect example of creating a new trend which people have listened and responded to.
'Wine Crystals, everyone's new best friend.'
Perhaps this will be the new zenith of New Zealand winemaking? Only we can make that difference.
'We are looking at a potential labour shortage in 2021'
Callum Haynes: The key areas of sustainability we should be focusing on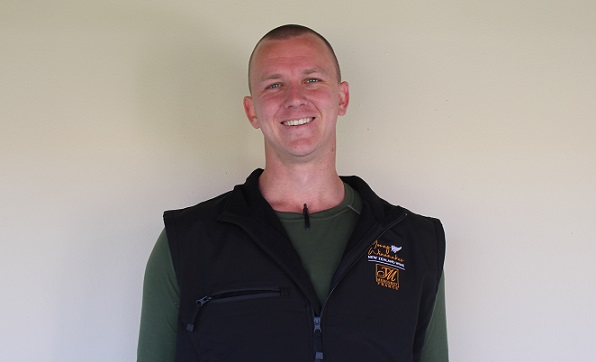 The Sustainability Guardians' programme is a new initiative that lets Sustainable Winegrowing New Zealand (SWNZ) members come together and collaborate on the best ways to achieve sustainability. These can be done through workshops, seminars and general sharing of knowledge amongst producers.
There are six fundamental areas that SWNZ focuses on when it comes to sustainability goals. These are climate change, people, pest and disease, soil, waste and water. However, to identify one or two specific areas as the focus neglects all the others. Sustainability is about efficiency and ensuring that you do not take more than you can give back. Therefore, rather than giving the new SWNZ Guardians' programme a narrow scope as to what is most important, it should adopt a simple mantra to be applied across all facets of the industry. Reduce, reuse, recycle.
If this were to be the core of the Sustainability Guardians' programme it would keep our immediate goals simple. This is the most likely way to keep people involved in achieving sustainability, so people don't feel intimidated by what seems to be a massive goal. Furthermore, this simple mantra can be applied to every key area that SWNZ lists as its pillars.
Let's explore this simple mantra against the pillar of waste. Perlite is a commonly used filter aid that allows further juice to be extracted from lees. Can it be reduced? Yes! If the winery is willing to make a sizeable six-figure investment for a high solids crossflow, then the same process can be done without any perlite. Can we reuse perlite waste? Absolutely! Although commonly put straight to the skip and sent to landfill, perlite can also be used as a carrier for feed concentrates for grazing stock. Recycling? Unfortunately, the bags that carry perlite are for the most part not recyclable. As we can see, all it takes is three simple words to start thinking about sustainability.
With the sudden prevalence of Covid-19, we have seen a shortage of international people to do the work necessary to create a continuously thriving industry in New Zealand. With flights restricted for the foreseeable future and vintage 2021 just around the corner, we are looking at a potential labour shortage during one of the busiest times of the year. If there was ever an immediate emphasis that SWNZ needed to focus on, it would be people. Programmes need to be established that attract local people to the industry and make them want to stay. Through workshops and training, this will give prospective workers a wider scope of the variety of things they could be doing in this growing industry. To invest in people is to invest in a sustainable industry.
The new Sustainability Guardians' programme should be one of mass participation. Starting the conversation with everyone by just making them take a closer look at what they already use is a great first step. Success of this programme stems from keeping it simple and approachable to everyone.