What is this new U-Label?
Companies selling wines and aromatised wines in the European Union will have to provide nutritional information and ingredients on their labels – or digitally through something like the U-Label. This labelling requirement is part of the reform of the EU Common Agricultural Policy (CAP) and the two-year phase-in starts this autumn.
The new U-Label is the wine and spirit industry's response to this, providing a cost-effective and standardised way to provide consumers with the correct information:
Basic product characteristics (name, image, product category, country of provenance);
List of ingredients and the nutritional declaration per 100ml;
A pictogram warning against drinking during pregnancy;
And a generic message about responsible consumption.
The new
U-Label platform
allows producers to easily create electronic labels and provide consumers with the information in their own language through a QR Code, which they can scan.
Ignacio Sánchez Recarte, CEEV secretary general, describes it as "an affordable turnkey solution to embark on this digital journey".
Who's involved in this project?
It's a collaboration between CEEV (Comité Européen des Entreprises Vins) and SpiritsEUROPE.
The technology is currently in a pilot phase with 16 companies trialling the platform across different countries, products and sizes. The wine producers include Mateus Rosé, Mumm Champagne, Taittinger Champagne, Campo Viejo, and Zonin. The spirit producers include Absolut Vodka and Remy Cointreau.
From November 1, the scheme will open to all wine and spirits companies wishing to commercialise their products in the EU.
How does it work?
The platform uses QR technology to allow consumers to find information in any of the EU's 24 official languages 'at the click of a button'.
By scanning the QR code printed on the back-label of a bottle with a smartphone, consumers are directly led to the corresponding e-label, in their own language thanks to geo-localisation.
The dedicated webpage will contain the information on a precise product, for a specific market.
How much does it cost to use the U-Label platform?
The use of the U-Label platform is subject to the payment of an annual subscription plan. The platform offers a range of three subscription plans (€250, €600, or €2,500), to best fit each company's needs and means, in particular for SMEs. Each subscription plan includes access to the platform for one year, the creation of a certain number of new e-labels, and the maintenance of a certain number of already existing e-labels.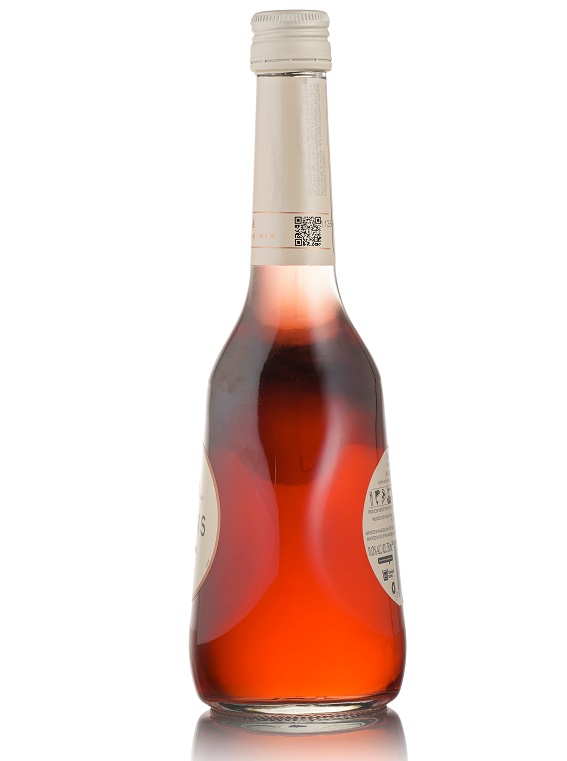 What do the producers say?
Raquel Seabra, Sogrape board member, commented: "This platform will provide our consumers with more information, combining tradition and wine culture with an innovative digital tool, for a better and more transparent future."
The first bottles with U-Labels from Sogrape's wine brand Mateus (
above
) will launch in European markets in early 2022.