There are about 1,100ha of Trepat, a pale red-skinned grape, in the Conca de Barberà region in northeast Spain. About 80% is used in Cava, especially sparkling rosados. But, over the past decade, things have started to change and it is making a name for itself as Spain's answer to Pinot Noir.
The Codorniu Raventós family has been leading the way. In the 1980s, Codorniu agreed with the Monastery of Santa Maria de Poblet, a World Heritage Site, to take over the vineyard and create a winery, Abadia de Poblet, inside the historical monument.
Ricard Rofes (
pictured
), the Scala Dei Priorat winemaker, is in charge of the winemaking and is taking his inspiration from the Medieval monks of the Cistercian Order, which originated in Burgundy.
"This unique variety is not only for Cava or rosés, it has the potential to make something serious," he says.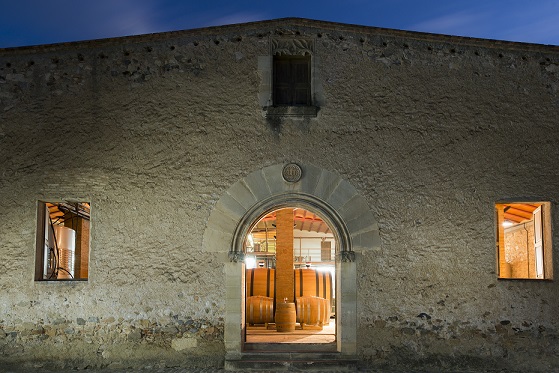 'It is like murdering the grapes'
Typically, the still wines are fresh, light and fruity, with light aromas and low alcohol content (10-11% abv). But Ricard wants more. He realised that the problem with Trepat is that it has less tannins than Pinot Noir. "But you cannot use new oak or little casks in ageing. It hides the fruity flavours and it is like murdering the grapes," he told
Canopy
.
Instead, to succeed in making something more serious, he studied the ancient winemaking techniques of the monks.
"This has been the key to develop the Abadia de Poblet project: to flee from technological globalisation and study how Cistercian monks made wines in the area in the past," he told
Canopy
. "In the same way as Priorat, the Order compiled all the data: where to plant vines, which methods were effective to take full advantage of the land. Now, we can show the world what a good wine they made centuries ago... A unique legacy that cannot be forgotten again."
The techniques he uses for La Font Voltada, the monastery's single-vineyard red wine awarded a Gold Medal and the Trepat Trophy at the International Wine Challenge 2018, include:
No destemming, only crushing (the ancient monks never had destemmers). "As Trepat is a light variety with few tannins, we needed this extra tannin coming from stems. Besides, stems give complexity in aromas and flavours, and a further sensation of freshness."
No additives, only native yeasts. "We harvest late in the season, during October. Then, if we have low temperatures, grapes will take four or five days to start fermentation. It is like making a cold soak." 
Manual pigéage when the wine requires it to extract colour, tannins, flavour and aromas from the grapes.
Using large (600L) French oak barrels (fourth or fifth fill) for 12 months' ageing. "We restored an old barrel found in the abbey and it was made of different woods," recalls Ricard. "The majority were chestnut (which is more common in Catalonia than oak). French oak casks are relatively new and they were really expensive. So monks put the wines in big barrels of mixed woods, not only for ageing, but until its consumption or bottling."
"These techniques allow us to dress the wine, to have more tension and vibrancy, to lengthen it, and communicate pure terroir," Ricard concludes. "It's not about making author's wines, here the protagonist is the vineyard, it's the place, it's the story."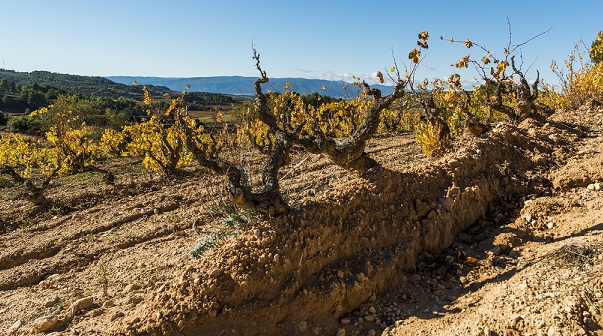 Other producers of Trepat
Ricard was not the first to make red wines from Trepat. Carles Andreu started in 2004, the first winemaker to bottle a 100% Trepat red wine. "I started producing red wines with Trepat because it reminded me of Pinot Noir, with its light colour and alcohol," says Andreu, whose son Bernat is now leading the production.
Another producer, Imma Soler from Mas de la Pansa cellar, is also pushing Trepat to its limits. She has made a 100% Trepat vin cuit and ancestral sparklings in recent years, as well as still red wines. "I love the light profile and that makes it easier to drink and to reach young markets," she says.