LEGARIS ALCUBILLA DE AVELLANEDA 2015
Legaris, Raventós Codorníu 20-year-old project in Ribera del Duero, created a range of village wines, Vinos de Pueblo, in 2015 to show the "richness, uniqueness and diversity" of the region.
The Alcubilla de Avellaneda is part of the range and sits alongside wines from two other villages – Olmedillo de Roa and Moradillo de Roa. Other village wines are scheduled to extend the range in October.
Although Alcubilla de Avellaneda is a 14ha vineyard in Soria, this project zooms in on 1ha of 20-year-old vines at the crest of the 926m-high slope.
Legaris calls it "the most atypical area of Ribera del Duero". And the wines from it are also atypical for the variety, showing an "elegant, floral and delicate" side to Tempranillo (called Tinto Fino locally).

The IWC judges described the wine as "dense fruited with taut aromas of black fruit and liquorice, firm tannins, high acidity, and savoury flavours with a hint of oak".
Jorge Bombín, in charge of winemaking at Legaris' modern, functional winery in Curiel de Duero since 2008, thinks this wine could change people's perception of Tempranillo.
"With the Vinos de Pueblo collection, the consumer notices that our Tinto Fino can have different styles depending on where it is grown," he told
Canopy
. "Soria vineyards account for only 5% of the DO Ribera del Duero vineyards, which means this wine shows an unusual Tinto Fino profile."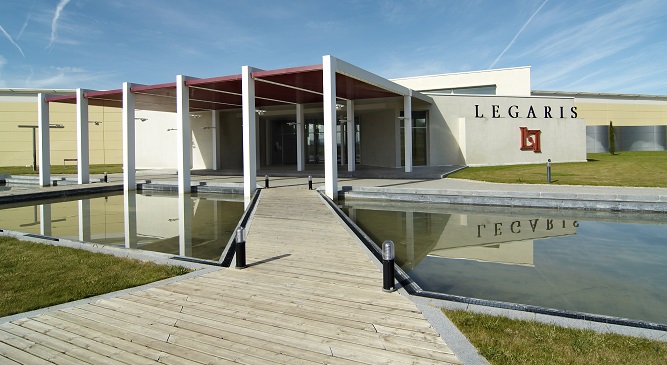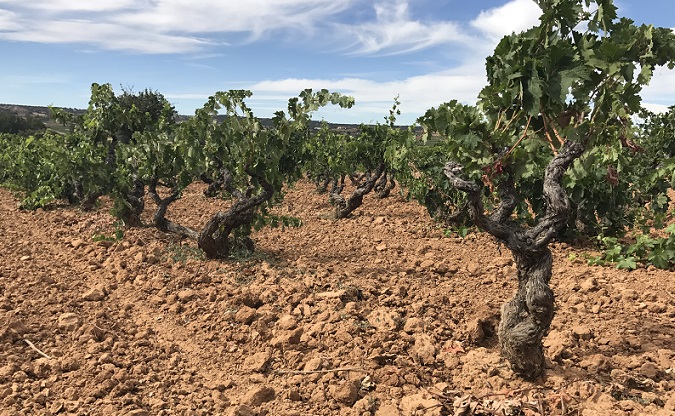 'I think it's a strategy to adapt to climate change'
Jorge says the wine is defined by the vineyard's "location, ground and altitude". The high altitude is particularly important, according to him, "because it guarantees a slightly longer vegetative cycle – key to ensuring optimal phenolic maturity of the grapes and preserving the acidity of the final wine, as well as maintaining a more moderate alcoholic strength".
High-altitude vineyards are also the way forward for Spain, he believes. "I think it's a strategy to adapt to climate change, to look for vineyards at a higher altitude, which will ensure a slightly longer vegetative cycle in hot years, which are becoming more frequent in our area," he said.
A believer in minimal intervention and native yeasts, Jorge tries to keep the fermentation temperature around 28ºC, "in order to maintain the fruit's character", and uses a mixture of new barriques and a 500L cask for maturation.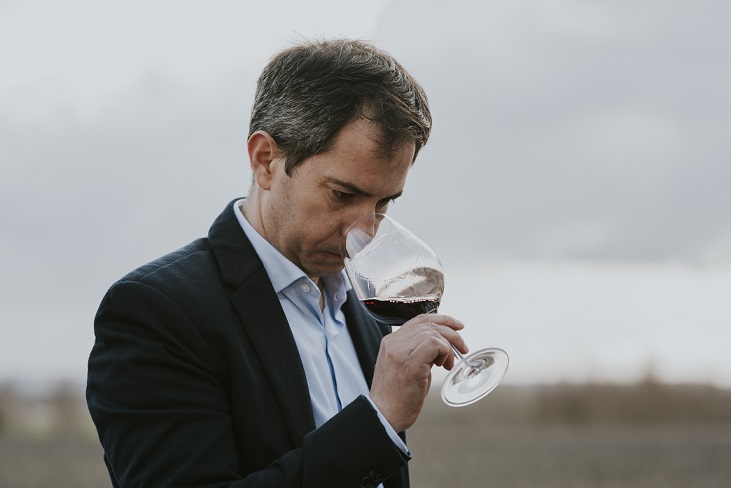 The details
LEGARIS ALCUBILLA DE AVELLANEDA 2015Vintage:
2015 was a great year in the Ribera del Duero.
Grape:
Tinto Fino (Tempranillo)
Vineyard:
941m high, 15-degree slope, limestone and calcareous soil, continental climate, 20-year-old vines, double cordon.
Vinification:
The alcoholic fermentation took place in a 2,000L-capacity wine press using native yeasts. Fermentation temperature was kept around 28ºC. Otherwise, intervention was limited to frequent manual punch-downs.
Alcohol:
14.5%
pH:
3.69
TA:
5.55g/L
Ageing:
20 months in five new French barriques (225L) and a 500L cask. Then two months in an egg-shaped concrete tank "to homogenize the wine after the barrel exit and before bottling".
Bottled:
September 2017.
Production:
2,200 bottles