Escudo Rojo, the Chilean wine brand launched by Baroness Philippine de Rothschild, has been given a makeover to celebrate its 20th birthday.
Whereas in the past the brand was "Chilean with a little French touch", the focus now is "a more precise expression of Chilean terroir with a strong French touch," Emmanuel Riffaud, general manager of Baron Philippe de Rothschild's operation in Chile, told
Canopy
.
'We are Rothschild, we must play the top market'
The new line-up of wines includes Origine, Escudo Rojo's first step towards producing a premium wine. "We are Rothschild, we must play the top market," Emmanuel said.
Origine uses the best Cabernet Sauvignon grapes from the best "micro-parcels" in the company's Maipo Valley vineyard, which surrounds the bodega, about 45km south of Santiago.
It has taken several years of observation and work to identify the top terroirs, according to Emmanuel, who has been working in Chile since 2008. 
He believes this new understanding of the region's soils and vineyards, when coupled with their experience in vinifying red grapes in Bordeaux, enables Baron Philippe de Rothschild Chile to start producing wines with "more stature".

Escudo Rojo Grande Réserve is another example, showing how Baron Philippe de Rothschild's expertise in blending is giving Chile's French-origin grapes a more refined and elegant expression. This red blend has seen an increase in the percentages of Cabernet Sauvignon and Carmenere, and a reduction in the influence of new oak (from 50% to 25% in recent years). The result, said Emmanuel, is a wine with "more structure, more fruit and more complexity".
The Réserve range also boasts six varietal wines: Chardonnay, Sauvignon Blanc, Syrah, Carmenere, Cabernet Sauvignon, and Pinot Noir. The Pinot Noir is new to the range and gives the Bordeaux chateau the opportunity to show what it can do with a Burgundian grape grown in the Casablanca Valley.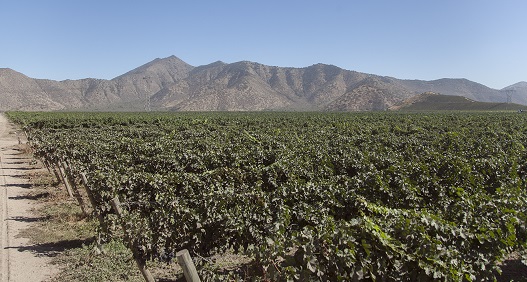 All of the grapes for the range are harvested by hand into crates then sorted twice – by hand and optical sorter – to find "the perfect berries". These grapes are then lightly crushed and gravity-fed into vats.
As with Baron Philippe de Rothschild in Bordeaux, all of the wines benefit from individual attention, with the vinification process tailored to each batch, adapting it day by day according to the results of tastings.
"Then we respect the wine's evolution and bottle when the wine is ready – sometimes in March, sometimes in July," Emmanuel said.
Some wines undergo light fining and filtration, "but not always – it depends on the taste". Natural stabilisation is preferred too.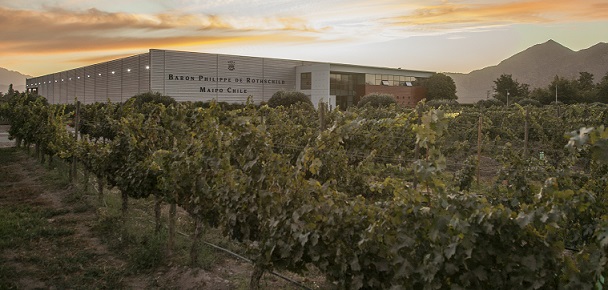 Created in 1999 because Baroness Philippine de Rothschild wanted to produce a high-quality branded wine in Chile, Escudo Rojo (
above
) is now aiming for some premium wines that show the union between Baron Philippe de Rothschild's know-how and the finest Chilean terroirs.
"The terroir is the most important to us," Emmanuel confirmed. "After 20 years we know more about Chilean terroir and it was interesting to have this journey blend after blend and year after year to discover our new evolution. And our new evolution is trying to be more precise in terms of terroir expression and also to give more freshness in the wine – to have the Chilean terroir expression with the French winemaking approach."
Electrical resistivity sensors
One tool that has proved useful in identifying different terroirs and sub-blocks is electrical resistivity sensors, which provide quick and reliable soil mapping by measuring the electric resistivity of the soil. In general, well-drained soils with a coarser texture have higher electrical resistivity than soils with smaller sediment size and greater organic matter content.
Once the different sub-blocks are identified, they become easier to manage – leading to more balanced vineyards and increased fruit quality.
Maintaining freshness – and making elegant wines – has been one of the toughest challenges for Emmanuel. When he came to Chile, he thought it was going to be easy "because you have sun and water, so you could do whatever you want" but he found it's not quite like that, "especially in our case when we want to keep more freshness and are looking for more elegancy in the wine".
The key, he says, is monitoring the maturity of the grapes and picking them at the optimal time. This may involve up to three passes in the same vineyard, and a harvest season that, in 2019, started on February 23 and finished on May 16.
"It's not our job to modify the characteristics of the vintage, but optimisation, yes, is good," he concluded.
The new range of Escudo Rojo wines will be launched to consumers next year.