Georgian wine estate Nine Oaks is building its own 'marani' (winery) in Eniseli, Kakheti. Work started in 2017 and is due to be completed this spring.
"Before it was just land and the valley. There was no winery," co-founder Anna Addison explained. "We had to take the grapes somewhere else to process them into wine, so they were stored somewhere else and the facility was closed at the weekends.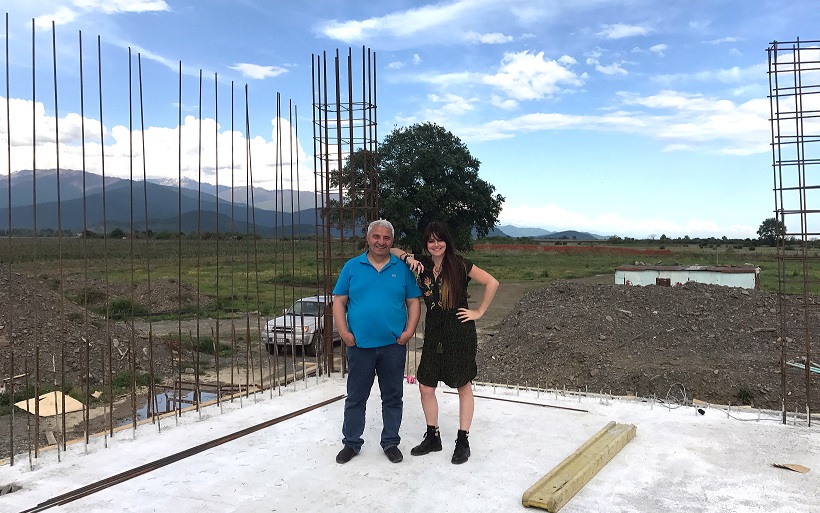 "The marani will have two levels. On the ground floor is the winery where we store and make wine. That was finished at the end of 2017 and made our first vintage with the 2016 harvest. This year (2018) we have been working on the top floor which has space for an event space and four bedrooms for guests. There is also an outside porch with 360-degree views, where we can accept about 250 guests.
"We are hoping to open by spring 2019 and start accepting tourists for wine tastings, also events, celebrations and workshops. This is not a hotel but will be for family, friends and wine industry people, to share our knowledge and take our story into the world."
The story is a fascinating one...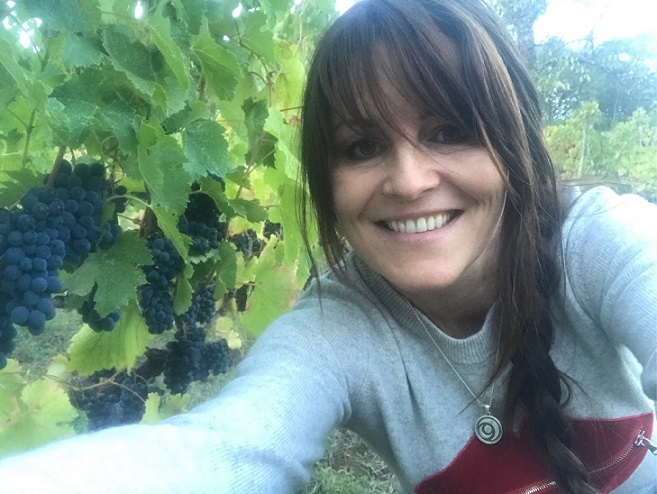 Amsterdam-based Anna (
above
) is an award-winning packaging designer who hails from Russia. She became a co-founder of Nine Oaks in 2013 when geo-mapper and family friend Mamuka Khurtsidze asked her to design the labels for his wine.
The two became business partners due to a mutual love of wine and a reverence for design.
"Mamuka acquired the land in 2011 and with another friend they planted grapes until 2015," Anna said. "When they started looking into labels they came to me but I believe with a new brand you need to come out with something strong.
'I wanted to have beautiful packaging that I was proud of so I worked on it for about a year'
"I wanted to have beautiful packaging that I was proud of so I worked on it for about a year and made a presentation of the packaging and talked about becoming a partner in the business."
The Nine Oaks Estate covers 20 hectares, at the foothills of the Caucasus Mountain. Thanks to Mamuka's background as a geo-mapper, he knows the layout of the land by foot and took the time to study the terroir before planting the vineyard.
"He knows people in Georgia don't always take the time to do things properly," Anna said, "they just do it, but he takes the time and does it right. He doesn't cut any corners. When they got the land he did the tests on the soil and the way the vineyard is positioned is important in terms of the direction of the wind, the sun, and he searched for the right grower of authentic grapes that we planted in the vineyard."
The grapes, farmed organically, are the indigenous varieties Saperavi, Kisi, Rkatsiteli and Khikhvi. The winemaking involves native yeasts, long skin contact (up to four weeks for the reds and whites), no added sulphur and, of course, qvevri.
"The qvevris are handmade," Anna stated. "We ordered about 20 from a local producer. He can make 30 every season in the summer, which are dried in the sun, then fired in the oven, surrounded by limestone and bricks.
"The qvevris had to be transported across Georgia, which took one day, moving them by rolling them on tyres onto a truck. The journey took an hour-and-a-half and then we unloaded them and set them into a pit in the winery. We lost one which shattered en route, a 2.5 tonne vessel."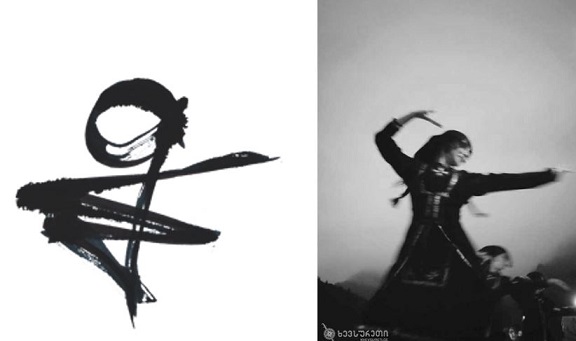 For the branding, Anna – founder of design agency MAD Consort – wanted to make sure the labels reflected the fact that the wine is from Georgia and used both Georgian typography and English. She revealed: "The handmade symbol looks like a 9, a 'G', and the movements of the traditional Georgian dance. Wine for Georgia is everything, it's their livelihood, their passion, music and dance, I wanted to do something gestural by hand, which was expressive and represents the nine oak trees on the property."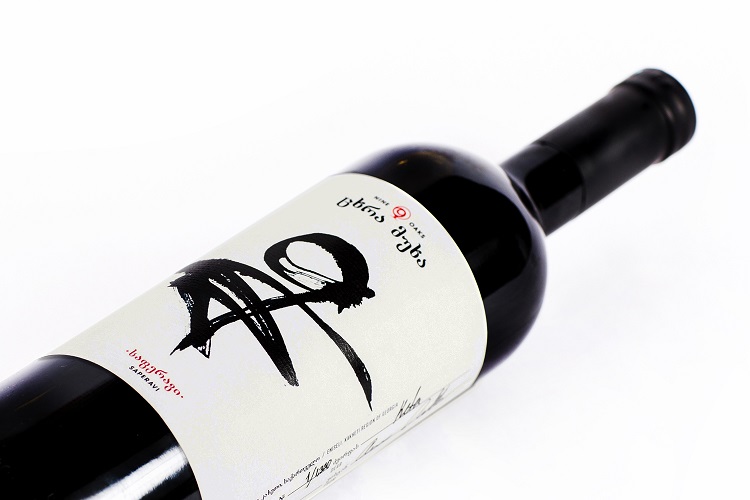 The wine hit the local market in 2016, and Anna said "it is doing really well," adding: "We were happy with the success here because the Georgia market is so intimidating. Everyone here makes wine, either their own or for consumers so there is a lot of competition.
"We are a very small business but we want to be known as a premium wine so we don't want to be everywhere. We offer our wine in a few select places in Georgia, including reputable chefs' restaurants, designer hotels, and boutiques. We also have a distributor in Singapore.
"We've been working on the US market, but it's a tough market because you have to treat it as 50 countries rather than 50 states."
However, she believes they are close to landing their first sale to New York.
"My goal for 2019," Anna announced, "is to get a distributor in Europe and Japan."
There is a longer version of this story on Canopy's sister site, beveragedaily.com.